This list is the ultimate of Hulushows to watch and it will help keep you busy during these times where we are spending more time inside. Our best shows to binge on Hulu will include some of the very popular new shows as well as some classics that we think you will love.
Best Binge Worthy Shows On Hulu
Just like you, we are stuck inside and binging shows right now. I put a list together a while back about shows to binge watch on Netflix and so many people loved it and wanted to know if we had a list for Hulu. Well, here it is! The best shows to binge on HuluShows you can watch right now that will inform, inspire, make you laugh and make you cry and hopefully keep your mind busy enough to forget about the quarantine.
This post may contain affiliate links and we may earn compensation when you click on the links at no additional cost to you.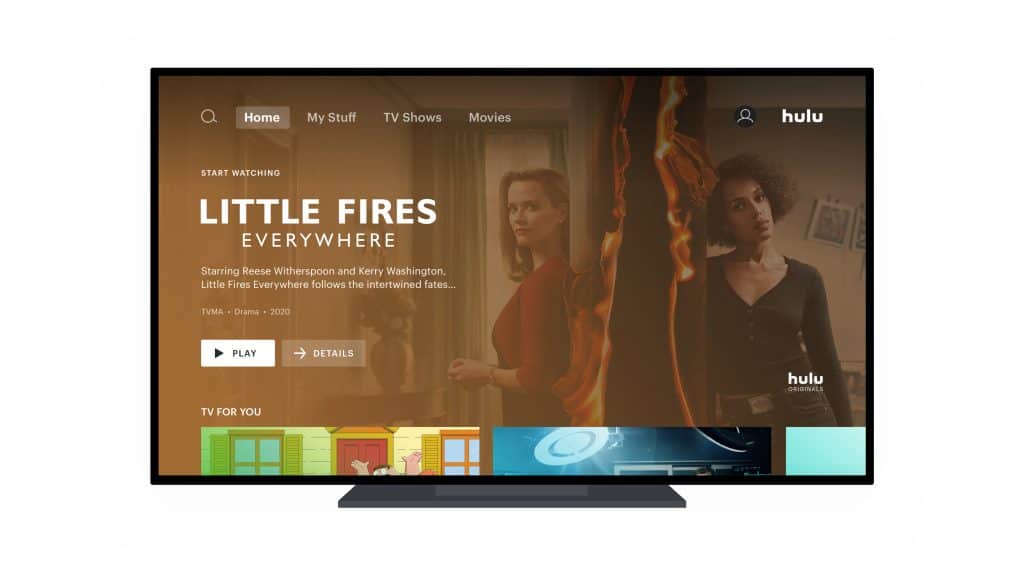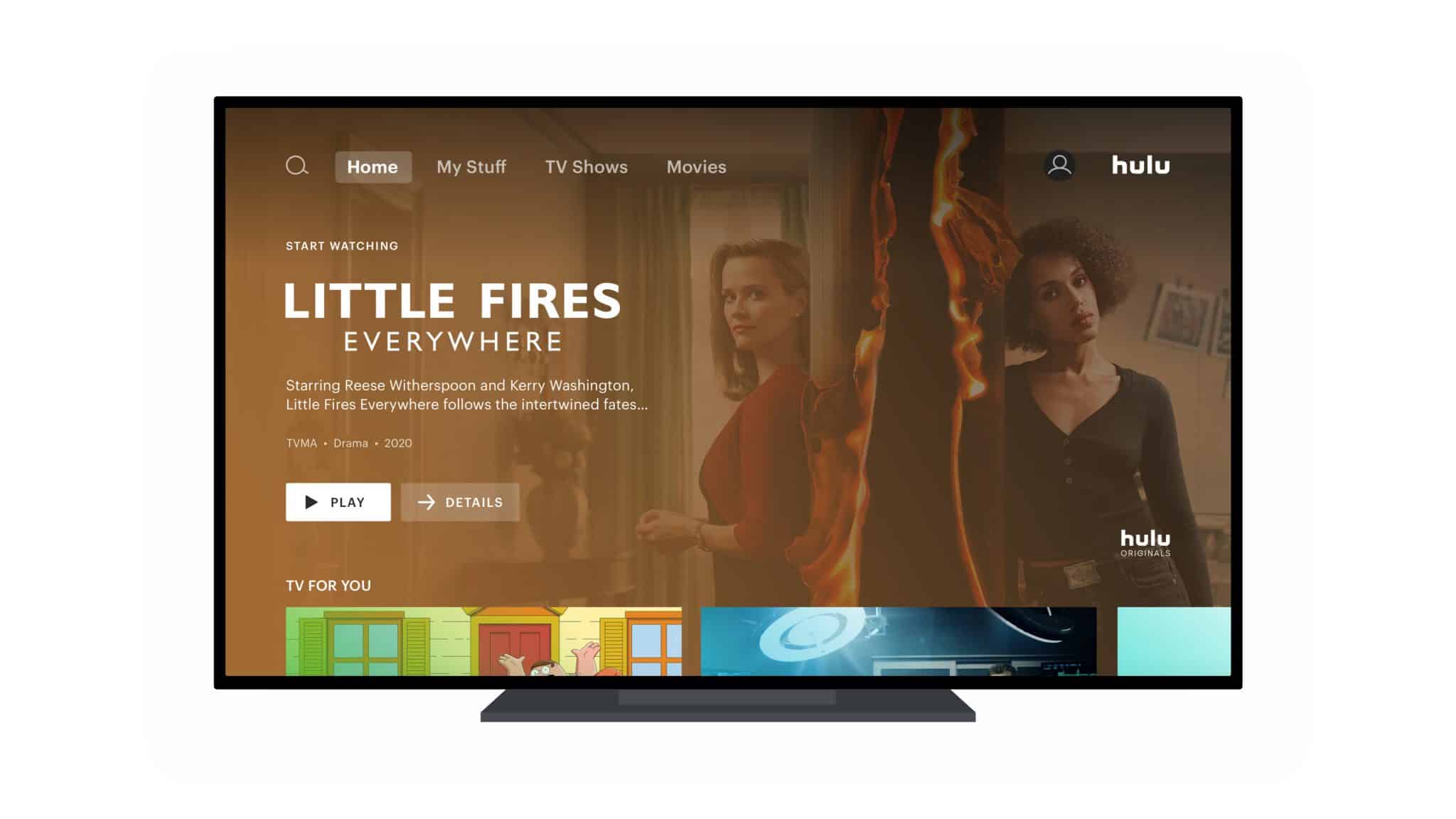 Photo Courtesy of Hulu
LIST OF HULU SHOWS TO BINGE WATCH
This has got to be the ultimate list of shows to binge watch on Hulu. I have included some of the best shows on Hulu and some of them are old school shows as well!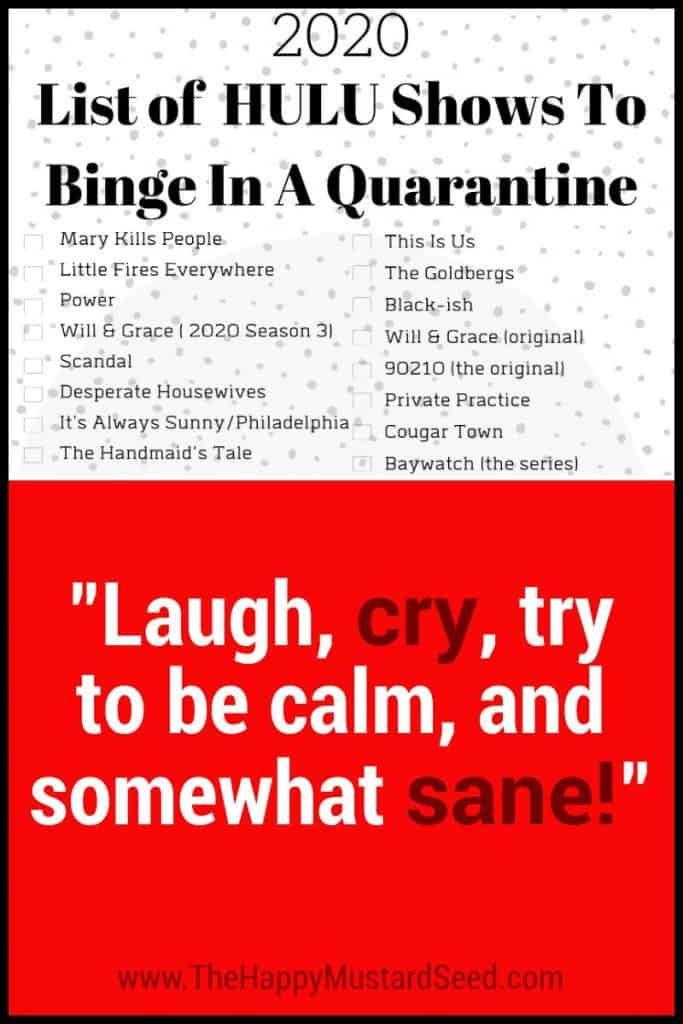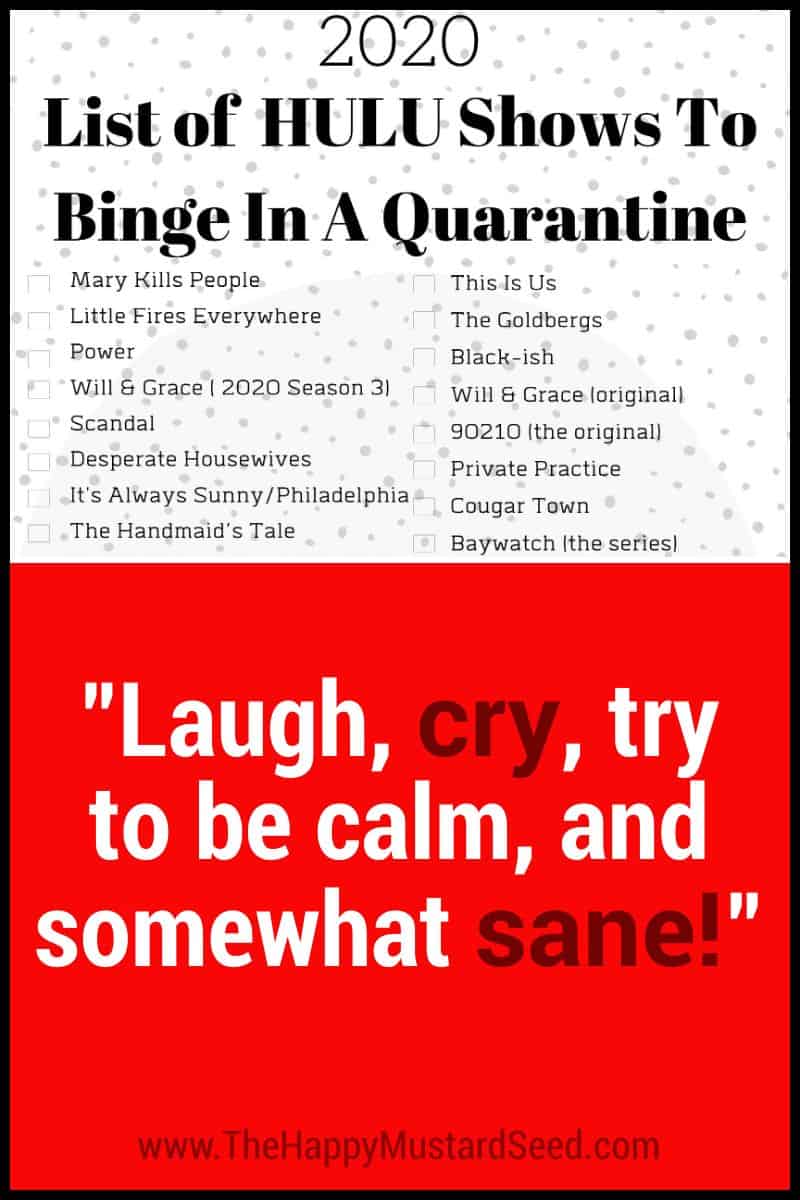 You may be wondering what can I watch on Hulu and then answer is the best shows right now are staying on Hulu and not Hulu Plus. These shows are currently on Hulu now.
Ready, Set, Binge!
Green Book
Twilight (Currently All 5 as of September 3, 2020)
For Life
The Handmaid's Tale
Mary Kills People
Scandal
Little Fires Everywhere
Power
Will & Grace ( 2019-2020 Season 3)
Pitch
Superstore
Good Girls
Songland
Zoey's Extraordinary Playlist
Good Doctor
If you are looking for a new tv series to watch, the below gets a big fat Hulu yes high five from us. There is something for every member of the family.
Alone

Luther

Shrill

Mom

Naked and Afraid

The Masked Singer

Hollywood Game Night 

Dr Pimple Popper 

Container Homes

Younger

Mom

The Unit

Barefoot Contessa: Back To Basics

Southland

This Is Us

Home Town

Perfect Harmony

Boonies

Deadliest Catch

Leah Remini: Scientology and the Aftermath

Mixedish

True Blood

Hoarders

Nasa X

Fresh Off The Boat

Chance

Modern Family

Black-ish

Grown-ish

The Goldbergs

The Voice

The Last Ship

Diners, Drive-Ins and Dives

How To Get Away With Murder

Jeopardy

Ellen's Game of Games
We wanted to make sure that our Hulu 2020 shows list took it back to the old school as well. For those of us that want to share it with our children or just to reminisce.
Old TV Series On Hulu
Here is a list of shows, some of them I watched when they originally came out, some I am re-watching in the background while I putter around the house and work.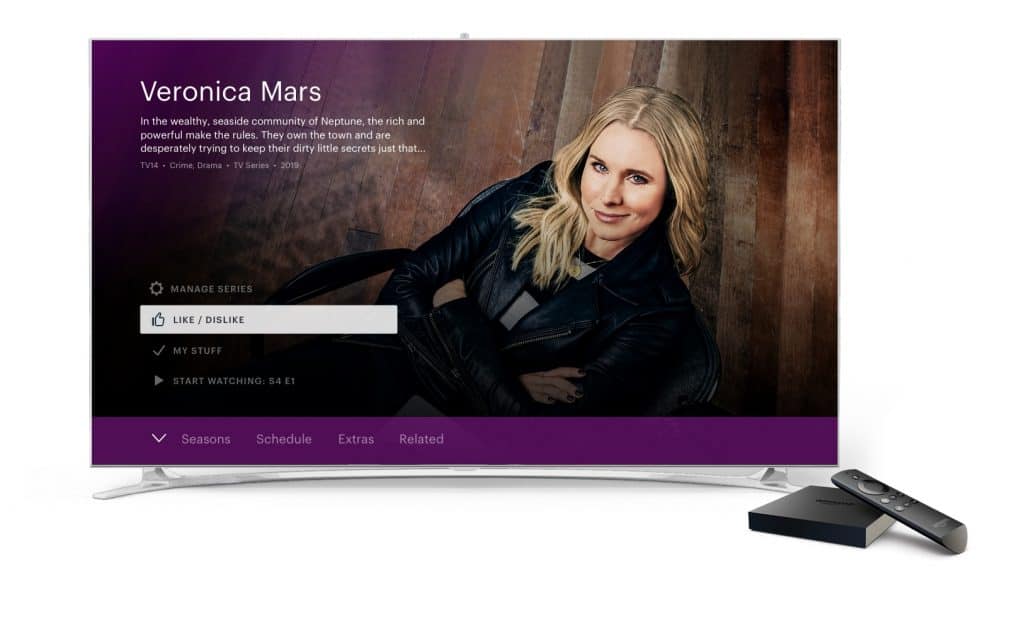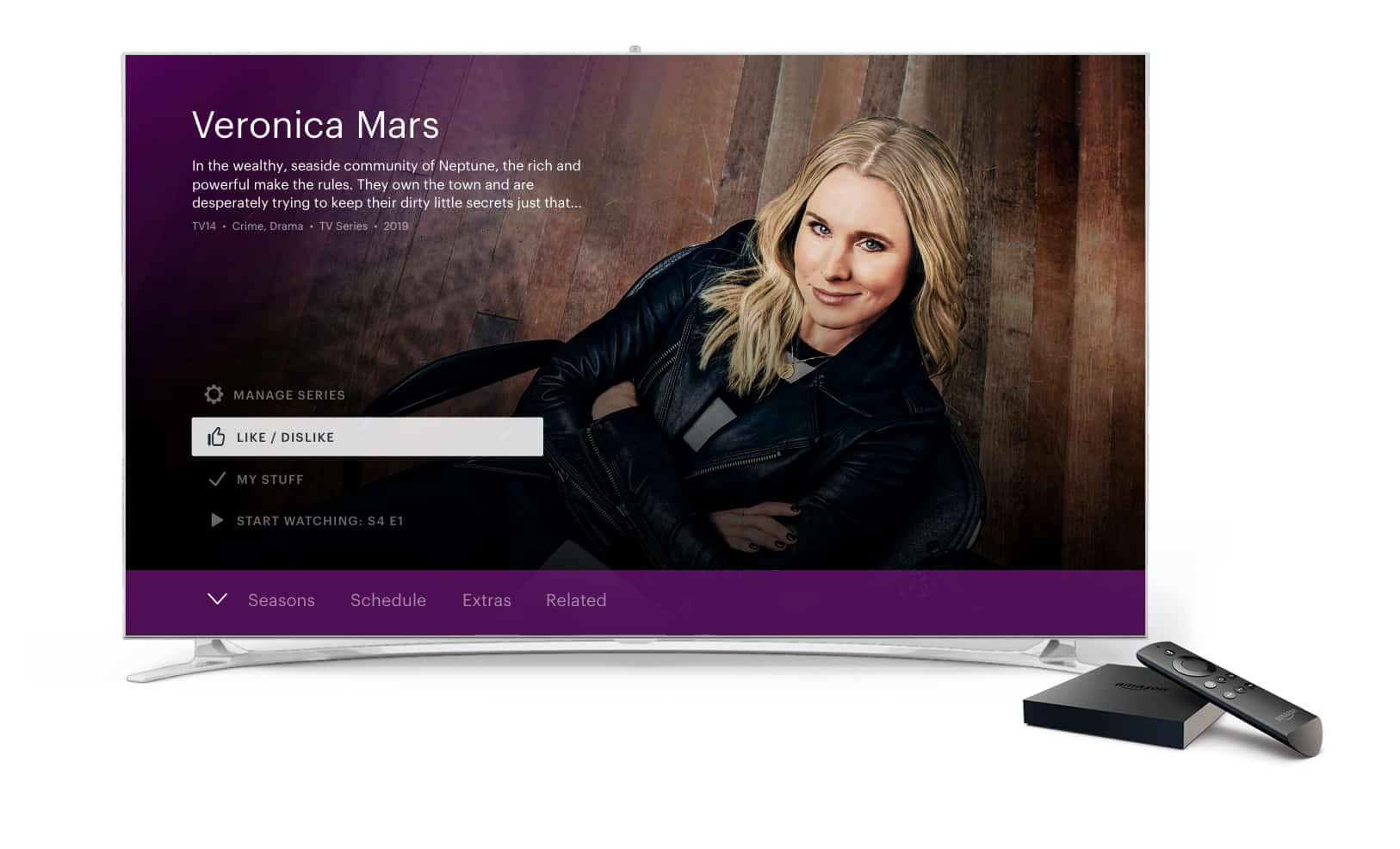 Photo Courtesy of Hulu
Hulu or Netflix
I don't think that I can choose at this point. There are so many different shows on both networks. But, what I normally love is that I do not know if I can choose.
If you want a list of addicting shows on Netflix check out our list of Netflix shows to binge in a quarantine.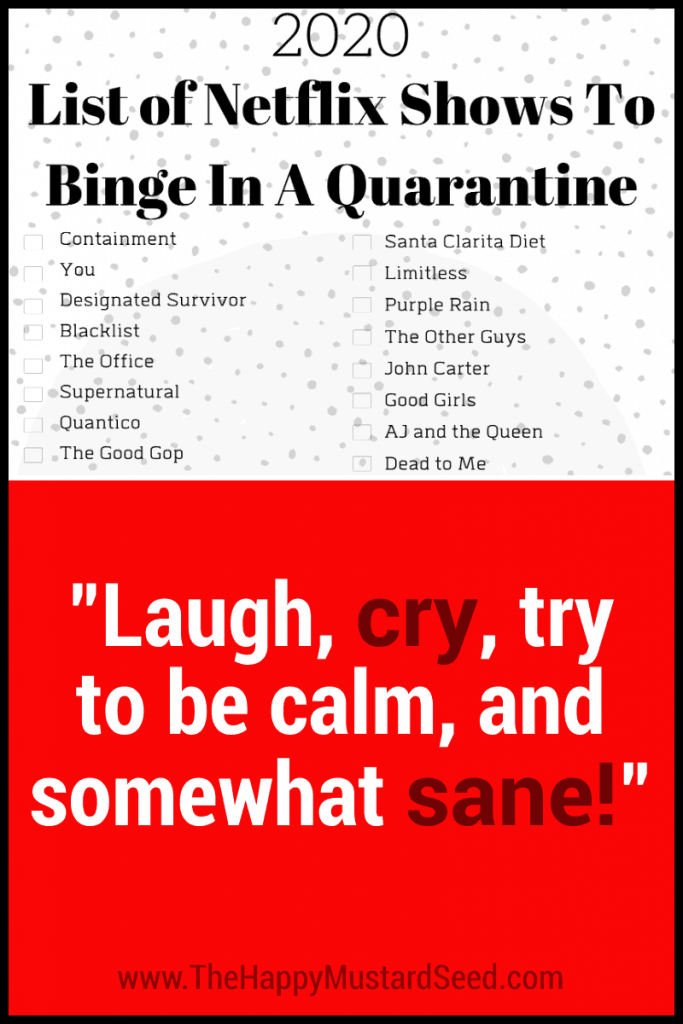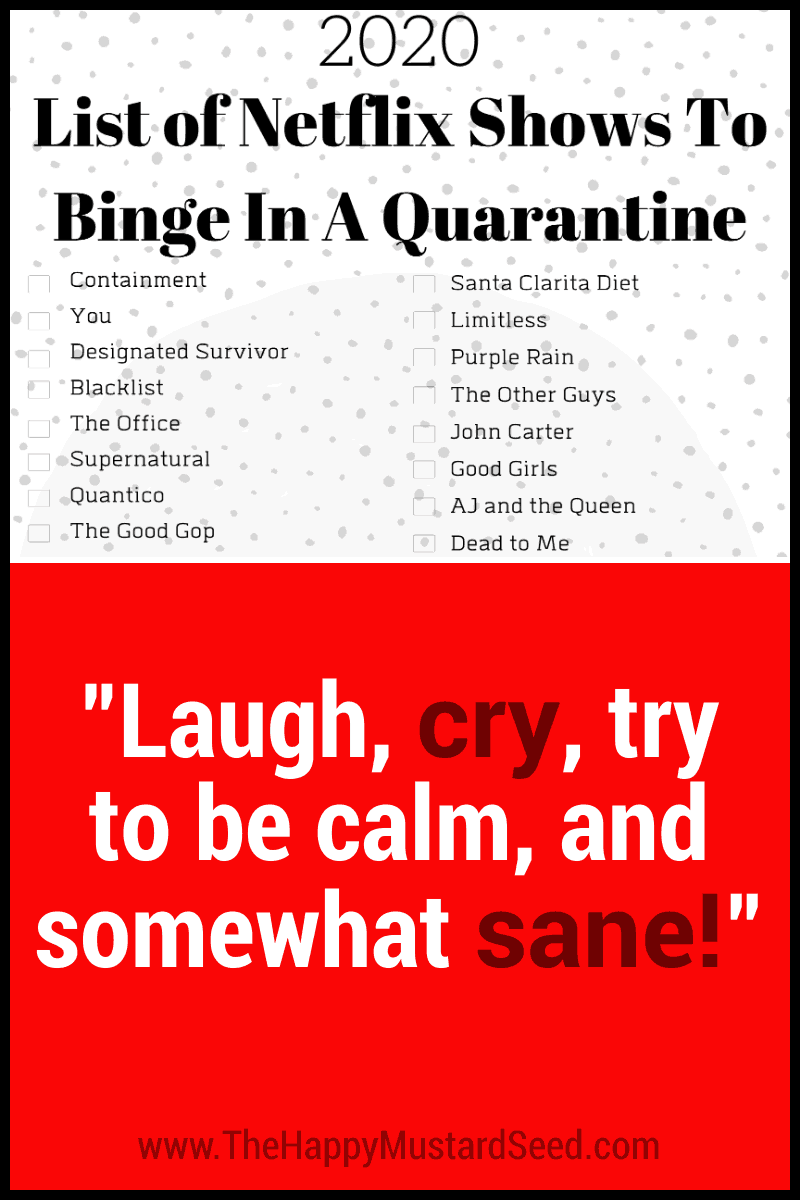 I tried to only include series that had all episodes and ones that are not listed / slated to expire soon, but we know this can change. Like I said earlier, many of these I watched when I was a lot younger, but they are also fun to watch all grown up.
Will & Grace (original)

I Love Lucy

Here's Lucy

The Lucy Show

Bones

Private Practice

Sleepy Hollow

NYPD Blue

Designing Women

The Great Food Truck Race

Cake Boss

Beat Bobby Flay

The Kitchen

Star Trek: The Original Series

Star Trek: The Next Generation

Star Trek: Deep Space Nine

Star Trek: Enterprise

Star Trek: Voyager

Parks and Recreation

Scrubs

Mountain Men

The Carmichael Show

The Wonder Years

Seinfeld

Full House

Frasier

Stargate Atlantis

Stargate Universe

Ghost Whisperer

Revenge

Rizzoli & Isles

Married With Children

Everybody Hates Chris

The Odd Couple (the original)

Step by Step

Taxi

Reba

Saving Grace

The Glades

Saved By The Bell

Cheers

Love It or List It

Property Brothers

Flip or Flop

House Hunters

Fixer Upper (5 Seasons)

Caribbean Life

The Dick Van Dyke Show

90210 (the original)

Hangin' With Mr. Cooper

Angel

Buffy the Vampire Slayer

Living Single

Party of Five

Cougar Town

Taxi

How I Met Your Mother

Doogie Howser MD

Baywatch (the series)

ER

The Game

Desperate Housewives

The Good Wife

The Bernie Mac Show

Veronica Mars

Golden Girls

Perfect Strangers

Saved By The Bell The College Years

The Beverly Hillbillies

Mash (I have never watched this show, but my hubby insisted this be on the list. So I agree to disagree)

My Name is Earl 

Law & Order: Special Victims Unit
Some of these shows and movies are old, but they are worth the watch. Can you believe that there are tgif shows on Hulu, I was in shock!
This time is challenging for sure, but stay optimistic, stay prepared and keep busy.
Let me know if you have a show recommendation ???? We'd love to check them out too!