As a black mom I wanted to share some Movies to watch for Black History Month that I have either already watched and loved – or in the process of watching or rewatching with my family.
History is important. Our history is important.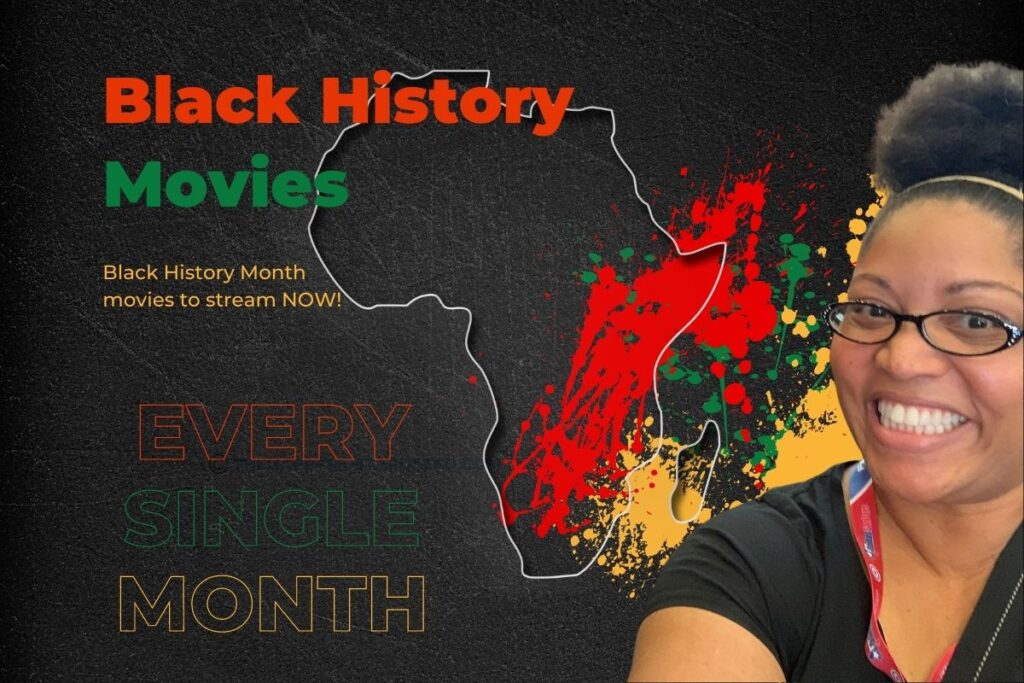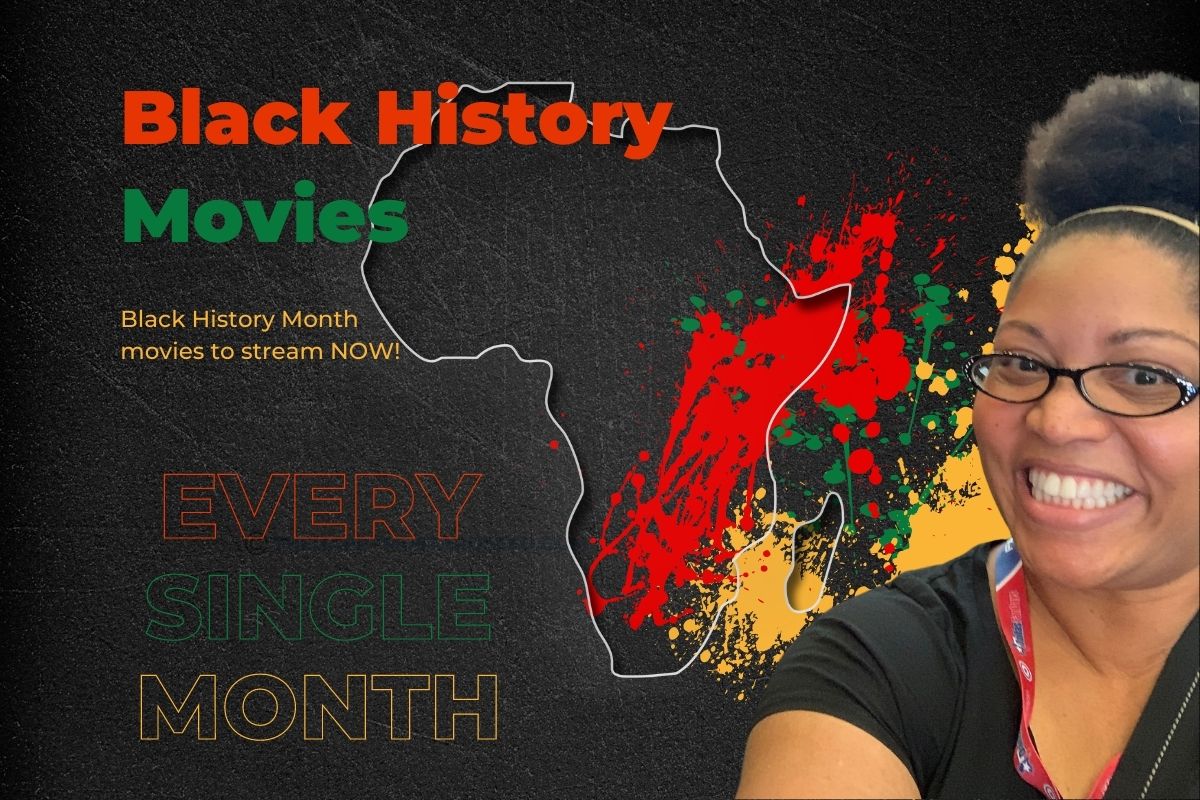 This post contains affiliate links, some of which may be Amazon links which means I receive a commission, at no extra cost to you, if you make a purchase using this link. Thank you!
Putting together Black History movies to discuss black women, black lives, our black teenage boys and systemic racism is important.
It should be told from a real-life perspective on t.v. and the big screen and shared from the perspective of black culture elevating, educating, informing black culture.
While I was searching for Movies To Watch For Black History Month on the internet, every single person on the first page of the internet was not a person of color for many of the results. In fact they were big companies/publications who were telling me as a black mom what to watch.
So, I decided to create my own list for my family and friends (and then decided to share it here with my blog friends).
Let's get started. I am going to list out movies by platform (a lot of these movies can be found on prime video, so I included the links in case anyone loves one stop movie watching) and link to that platform to stream from and hopefully one other platform as well…and in no order of how we rate them.
HULU
Finding Kendrick Jackson Hulu (Starz)
Buy It for your library
Hulu Documentaries
The United States vs. Billie Holiday
Amazon Prime
Disney+ (Disney Plus)
Please note that my kid friendly may not be your kid friendly so please be sure to watch prior to sitting down to watch these kid friendly movies for black history month.
Black Is King
Safety
Netflix
AppleTV
While I can't name every single movie I would like to, I think I have covered as many as I could. What did I miss on the list that your family loves?