Are you looking for a few Christmas Gifts For Uncles in your life? Find the perfect gift for that favorite uncle who keeps you on your toes growing up and maybe still does.
This list of gifts is perfect for giving something special to the world's best uncle in your life.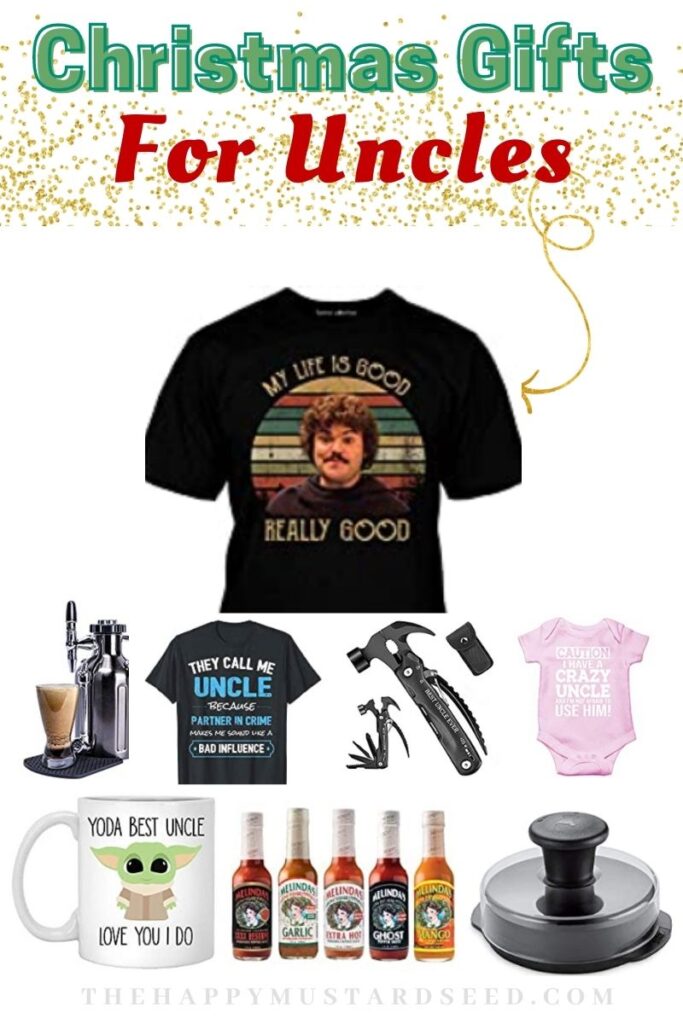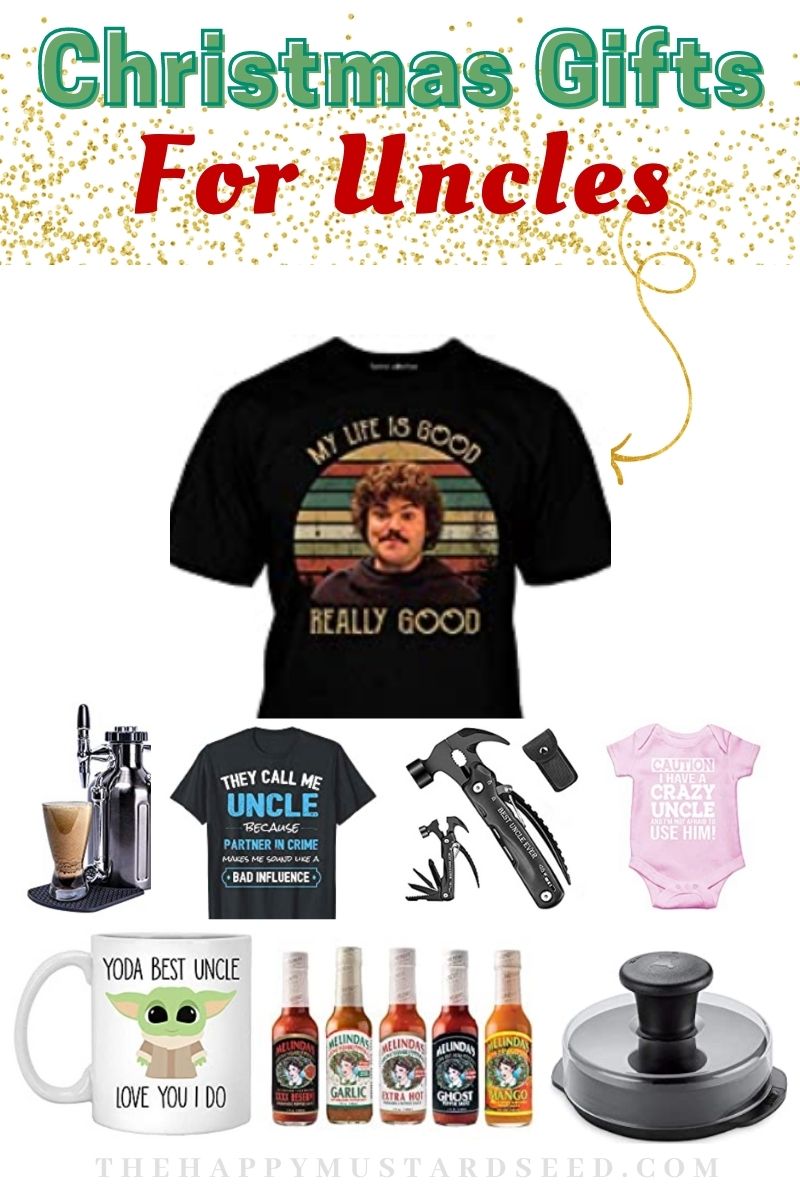 This post contains affiliate links, some of which may be Amazon links which means I receive a commission, at no extra cost to you, if you make a purchase using this link. Thank you!
Table of contents
Funny Best Uncle T-Shirt
Some of the best gifts that I have given to my uncles have been the funny uncle gift ideas. And a great tee is always appreciated from my uncle's favorite niece, that's me incase any of my cousins are reading this. 🙂
World's Best Uncle
Uncle Coffee Mug
Outdoor Activities / Sports Fan
Cool Gift Ideas
Hot Sauce
If one of your uncle's favorite things is spicy food, then we've got you covered with all things spicy!
Nacho Lover Gift
For the nacho-loving uncle, try one of these goodies. They make the perfect uncle gift for those who are obsessed with a great nacho plate!
Favorite Brew
For that uncle who is a member of any craft beer club, grab them a great beer mug or glass. All they need to do is pop it in the freezer and poor in their favorite brew. Great for the beer lovers!
Grill Lover
Do you have an awesome uncle who just loves to grill? Check out some of these goodies.
Favorite Cold Brew
Got a coffee-loving uncle? Is your uncle obsessed with homemade cold brew? Or does he want to learn how to make cold brew coffee at home
I hope you enjoyed some of these great gift ideas for your favorite uncle in your life.