Countdown to Christmas: Jura Coffee The Perfect Coffee Machine for The Coffee Lover In Your Life
By Rick and Karla Harmer
We recently had the opportunity to go out and visit our favorite Kitchen Store in Austin, Faraday's Kitchen Store again for another community event all about coffee.
We were looking for something special to add to our Countdown To Christmas. Something that would be a little more than the average gift. I think we've found it.
If you did not already know my husband and I drink coffee. Well, I think his veins are full of coffee and that is ok with me. I love coffee too. We drink it everyday and probably will continue to drink it as we get into our retired years.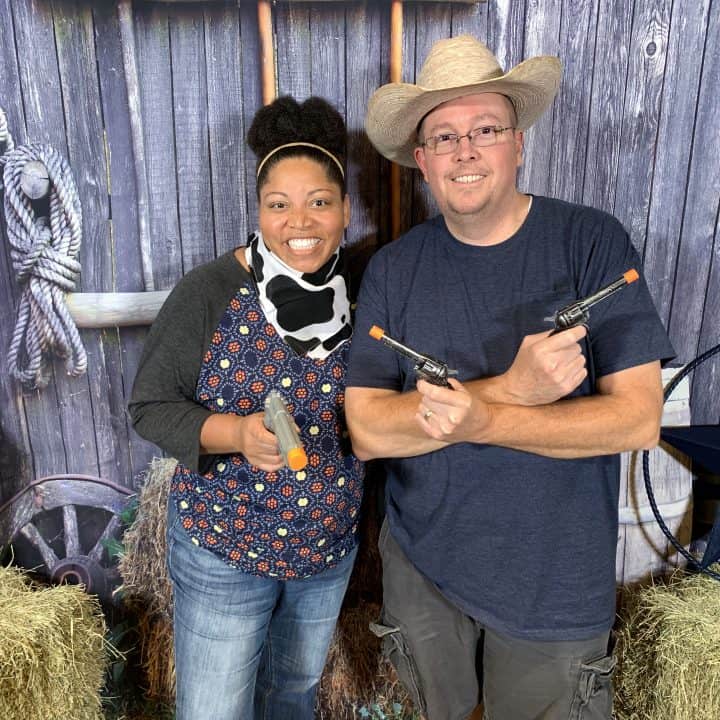 Rick: Yee-haw! Wild Wild West!
IS JURA A GOOD COFFEE MACHINE?
If you want a well made cup of coffee that is just as good or better than a coffee shop, Jura is for you. They have a 2 year warranty and you can easily upgrade models as well once you become the go-to barista in your home.
They even have refurbished machines that you can purchase as well.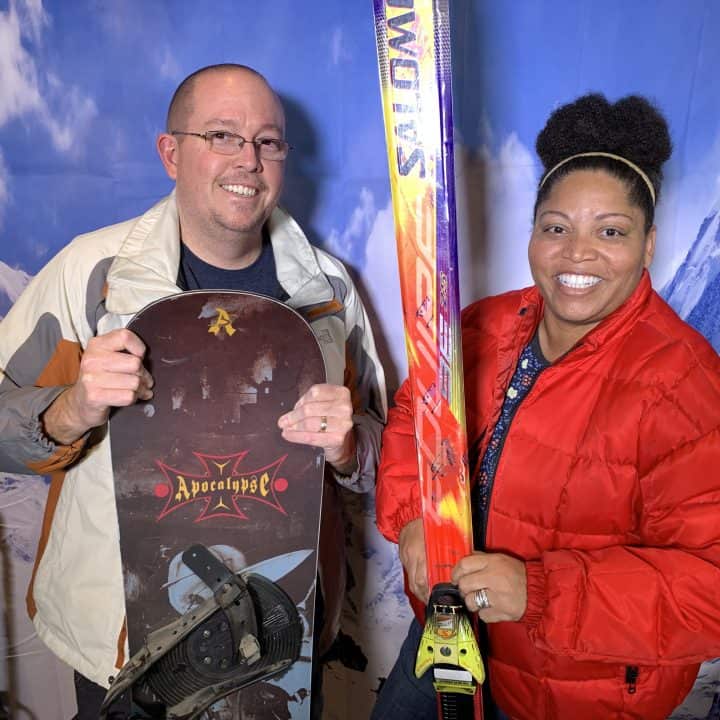 Rick: Who knew there was snowboarding and skiing in Austin? (just kidding – we were just having some fun with the props)
Jura coffee machines are so good that they even have a model that you can use if you would like to open your own coffee shop.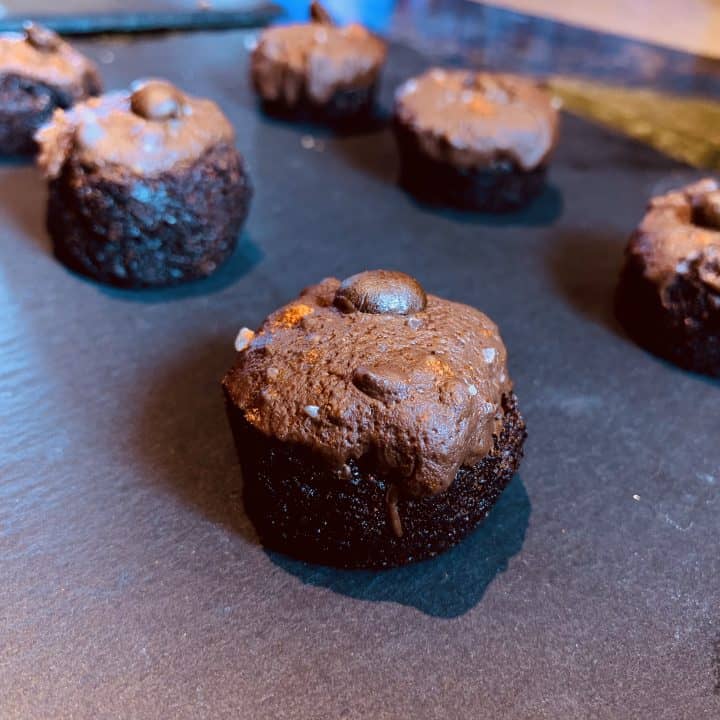 Photo Credit: Karla
Rick: The Ancho Java Souffle Bites were yummy with an espresso bean on top!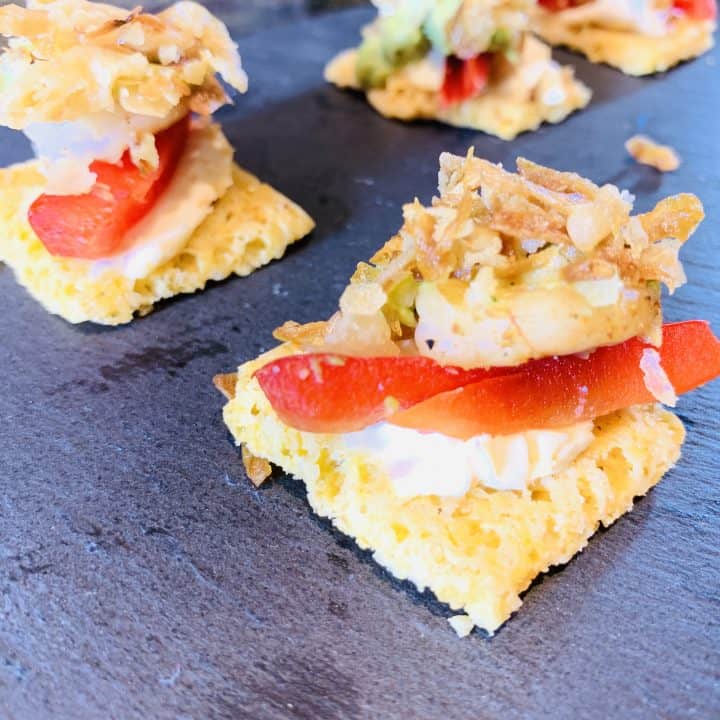 Photo Credit: Rick
Rick: These were the Cowboy Coffee Shrimp Taco appetizers. The taco "shell" was a delicious cracker, very good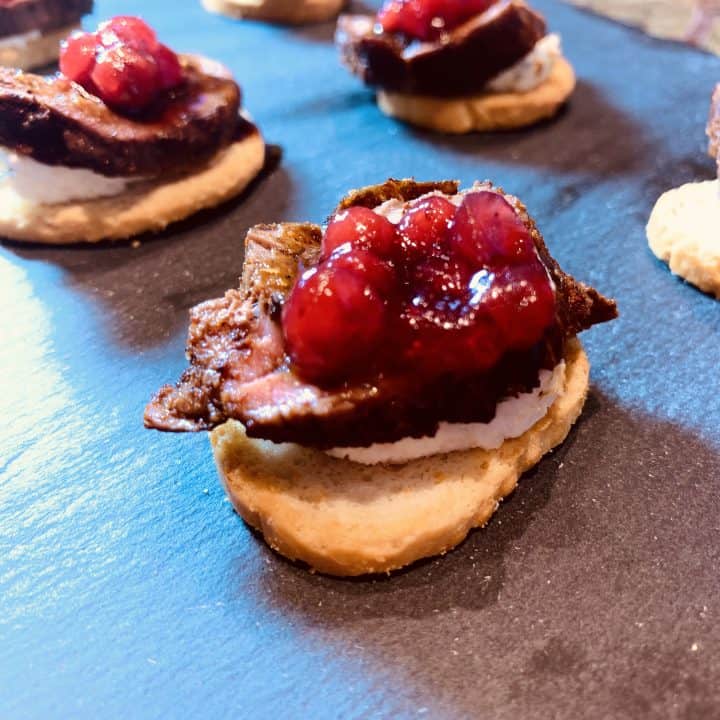 Photo Credit: Karla
Rick: The espresso rubbed venison was very good, with a good balance of sweet and savory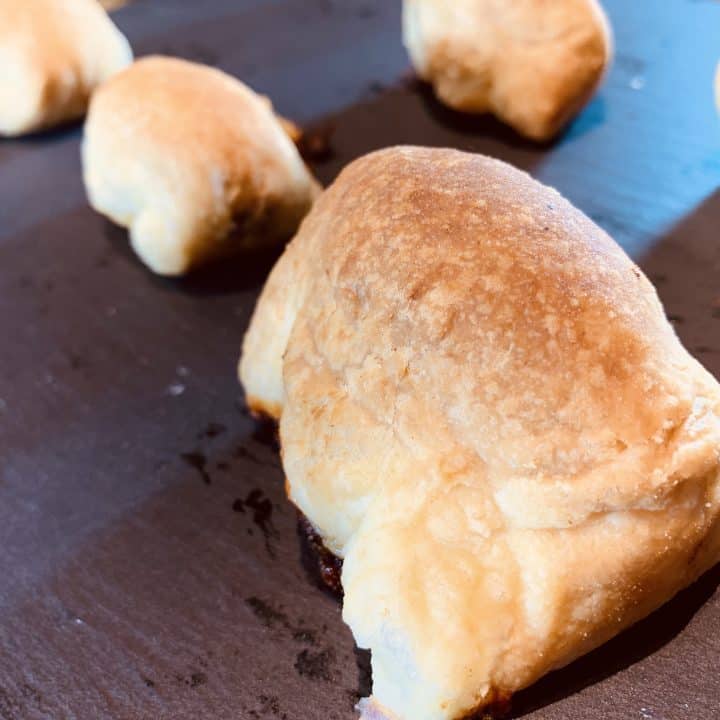 Photo Credit: Karla
Rick: Cappuccino Vegetarian Wellingtons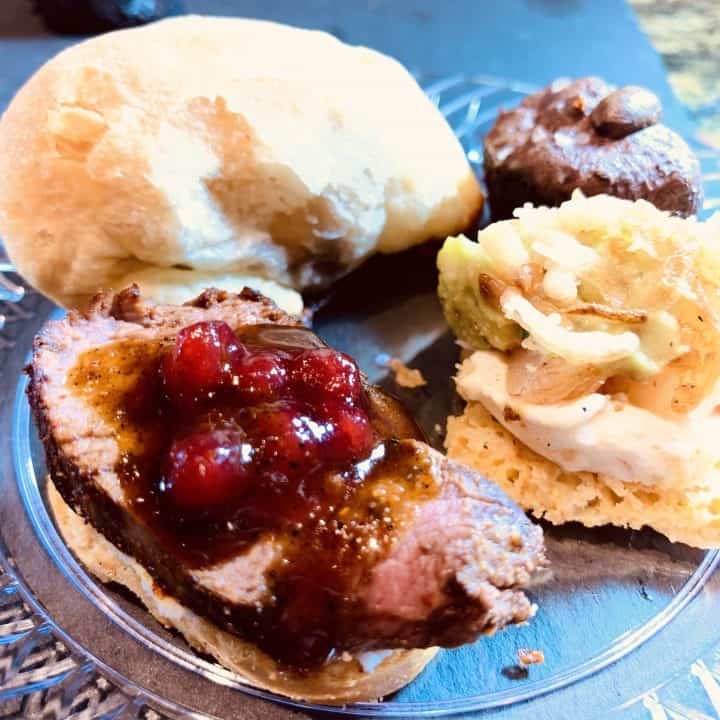 Photo Credit: Rick
Rick: The perfect appetizer plate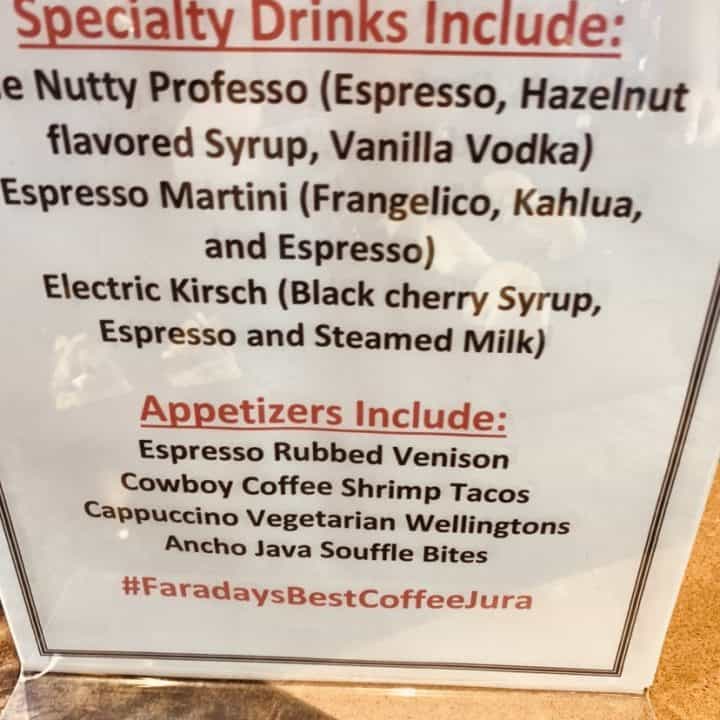 Photo Credit: Rick
Rick – my favorite was the Nutty Professo as I love hazelnut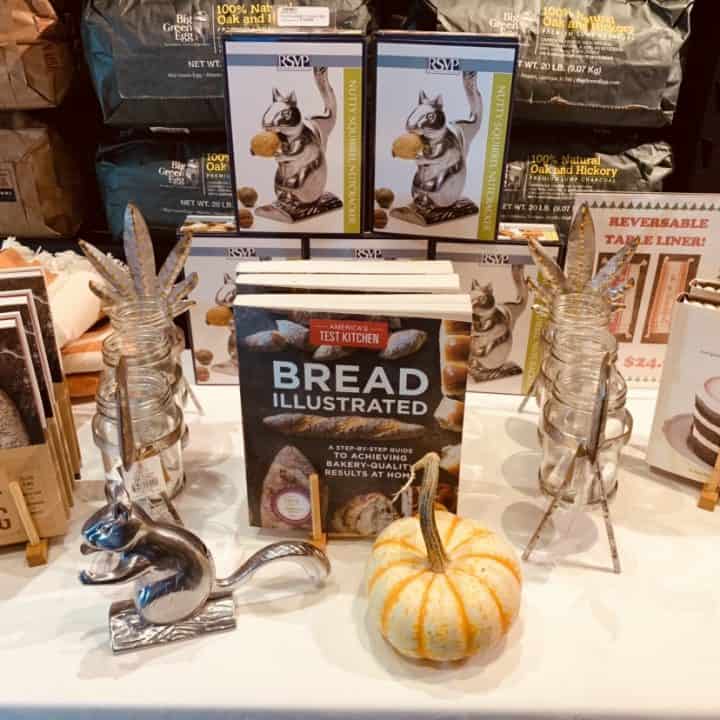 Photo Credit: Karla
Karla: Loved this table next to the food prep area and had to share the cuteness of it.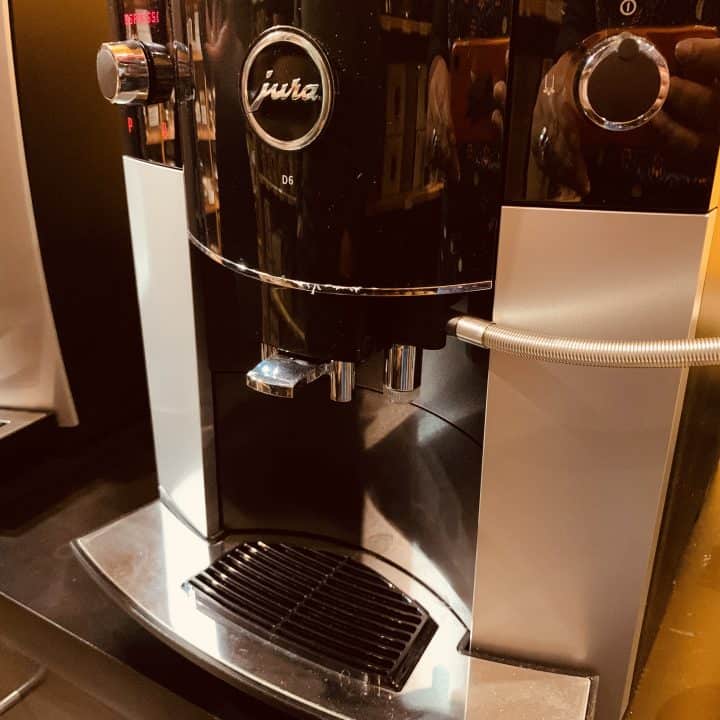 Photo Credit: Karla
Rick: All of the Jura models have a sleek design that will go well in any kitchen or break room.
The D6 pictured here has a simple yet elegant design that is very easy to use. You can use your favorite coffee beans, just add them and the Jura will grind the beans just before brewing for the perfect drink every time.
WHERE ARE JURA COFFEE MACHINES MADE?
The Jura coffee machines are made in Romanshorn, Switzerland.
ARE JURA COFFEE MACHINES EASY TO USE?
Yes, all Jura coffee machines feature intuitive controls from easy to use switches to interactive menu driven displays.
Photo Credit: Rick
Rick: The interactive displays are easy to navigate and will allow you to quickly do anything from making the perfect drink to cleaning the milk system.
WHAT KIND OF MILK DO YOU USE FOR CAPPUCCINO?
To make the most bubbles, you will want to use either non-fat or skim milk. We have also used non dairy milk as well.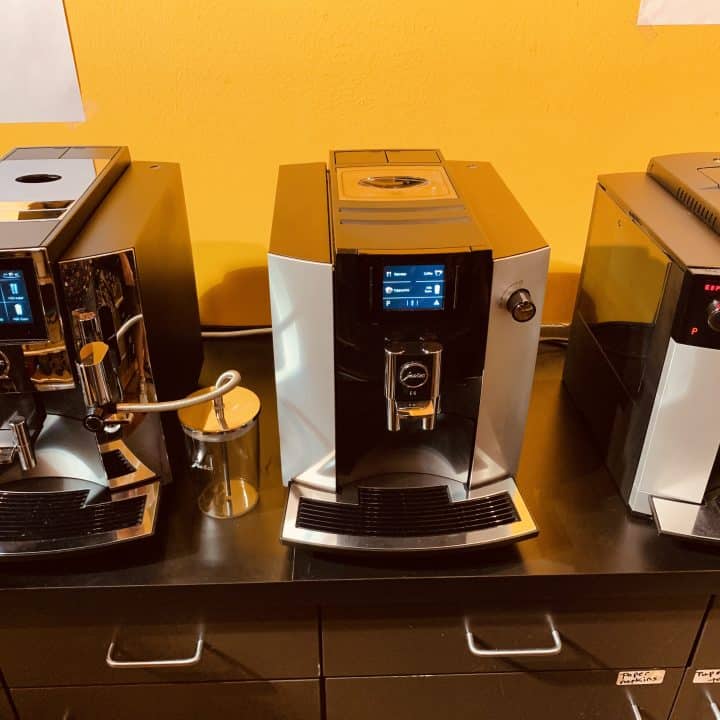 Photo Credit: Karla
Rick: Decisions, decisions, decisions. A few of the stars shown here from right to left, the entry level D6, the next level E6, the mid level S8, there is a model that will suit everyone's tastes and requirements for the perfect coffee.
Karla: These are more entry level in price. They also don't take up a lot of counterspace.
Which is always important for home machines.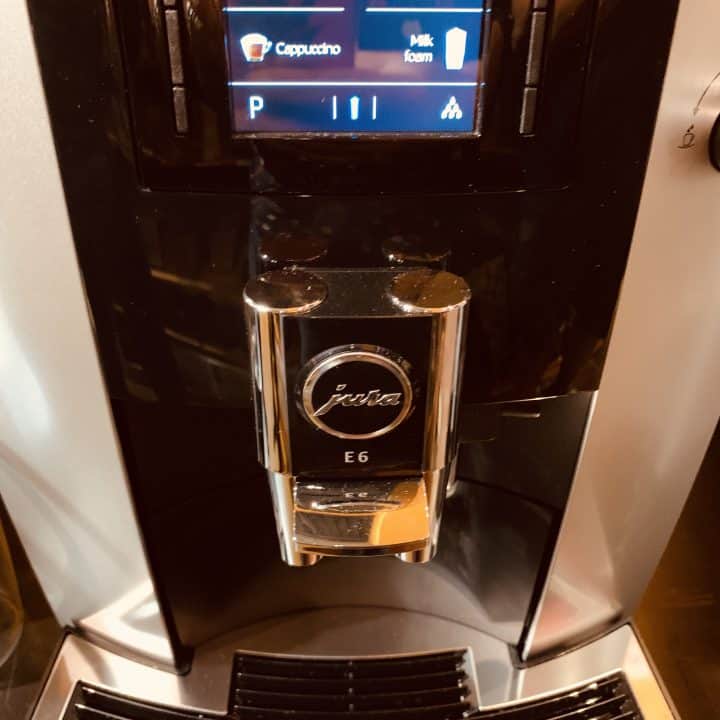 Photo Credit: Karla
Rick: The E6 offers the feature of making two cups of coffee at the same time! The E6 can make espresso, coffee, cappuccino and milk foam and features an interactive display for ease of use.
Karla: I liked that the machine is easy to clean.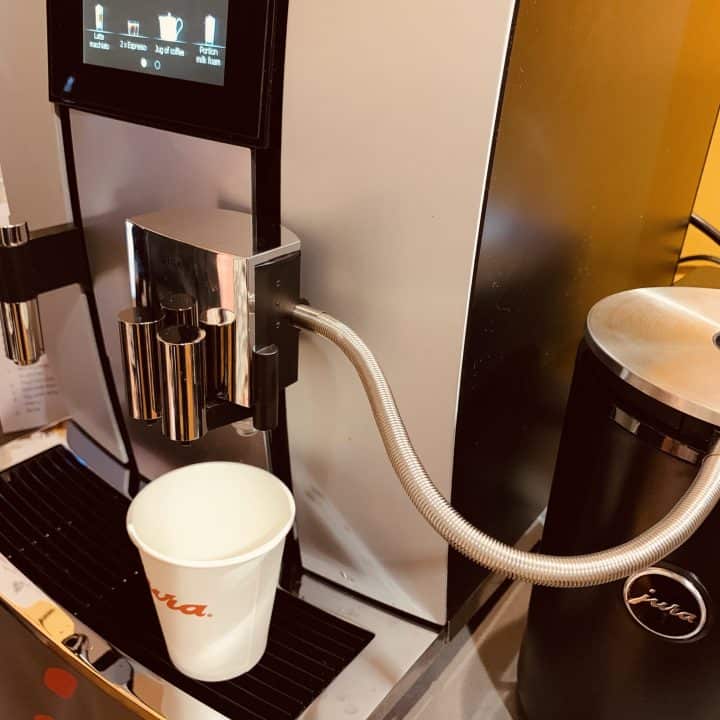 Photo Credit: Rick
Rick: The Giga 6 is the professional machine designed for home use, capable of making 28 different specialties, and is very user friendly with the touchscreen color display and the Blue Crystal Rotary Switch. It will make you feel like you are at your favorite coffee shop without leaving your home.
Karla: The Giga 6 would be perfect for home, office or for a small quiet coffee shop.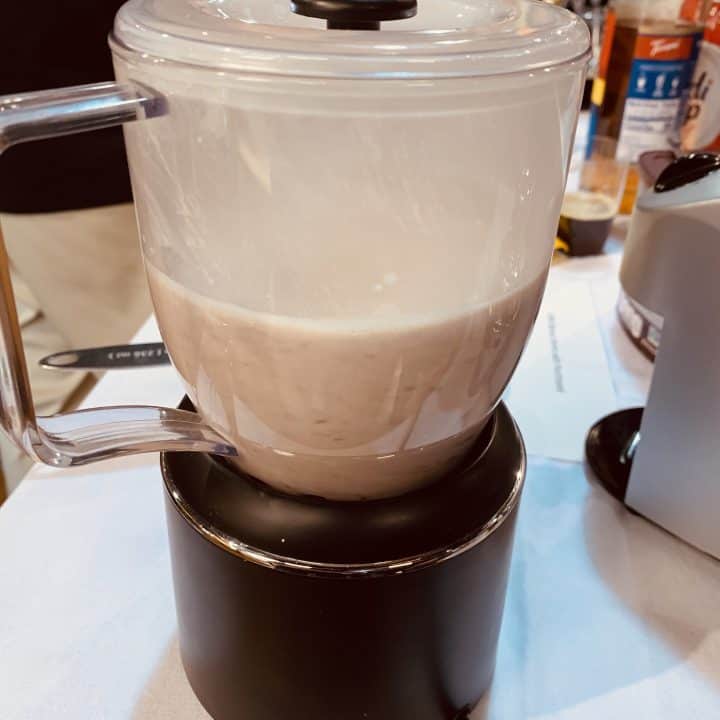 Karla: Capresso Froth Control which is an automatic frother and hot chocolate maker
Karla: It makes hot chocolate, cappuccino, chai tea, hot cider,  iced fruit latte, and latte.It's definitely something that I would get for my family, since it is simple to use and we always have hot cocoa and spiced cider for the holidays.
I got to play around with this myself. It was very easy to use. I added ¼ cup of chocolate chips, some milk and a little peppermint and turned the machine on and let it do it's thing.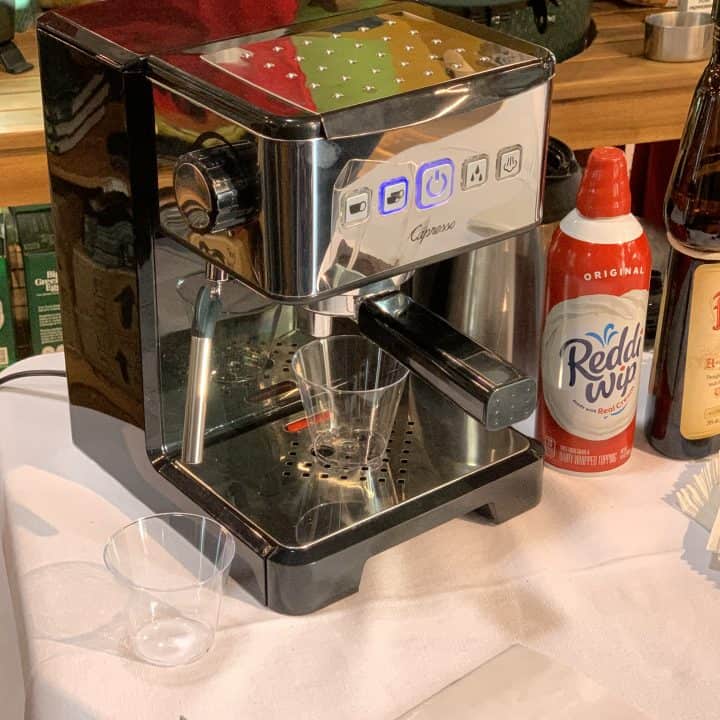 Photo Credit: Rick
Rick: The Capresso Ultima Pro is perfect for making espresso and cappuccino drinks. The illuminated controls allow for an easy to use machine which still produces professional results.
Karla: Size wise this was my favorite. It doesn't take up much more room on the counter than our current coffee maker. The coffee was also delicious on this one as well.
Faraday's Kitchen Store Wusthof knife skills class
Purchase your Jura Coffee Machine today