This one-pot Crock Pot Sourdough Bread Recipe is going to be your new best friend! For more sourdough recipes visit Recipes Using Discard Sourdough
You do not need a dutch over to make sourdough bread. This baking method allows you to make this homemade bread right now in your Crock Pot slow cooker. 
This post contains affiliate links, which means I receive a commission, at no extra cost to you, if you make a purchase using this link. Thank you!
No need for the use of bread pans or needing to remove it from the slow cooker to brown it in the oven. You can do it all in one pan!
If this is your first time making homemade bread this will easily become one of your favorite recipes. It doesn't take much time to mix and have this slow cooker bread recipe on the table, well for as long as you can keep everyone away for anyways.
How To Cook Bread In A Slow Cooker
In a large bowl combine the wet ingredients; sourdough discard, honey, oil and water
Add in all-purpose flour and salt to the wet mixture and mix well with a wooden spoon
Turn out the dough onto a lightly floured countertop, place a bit of flour on your hands and your scraper tool. This is a no knead bread, so no stress on what it looks like after combining. Then form dough into a round ball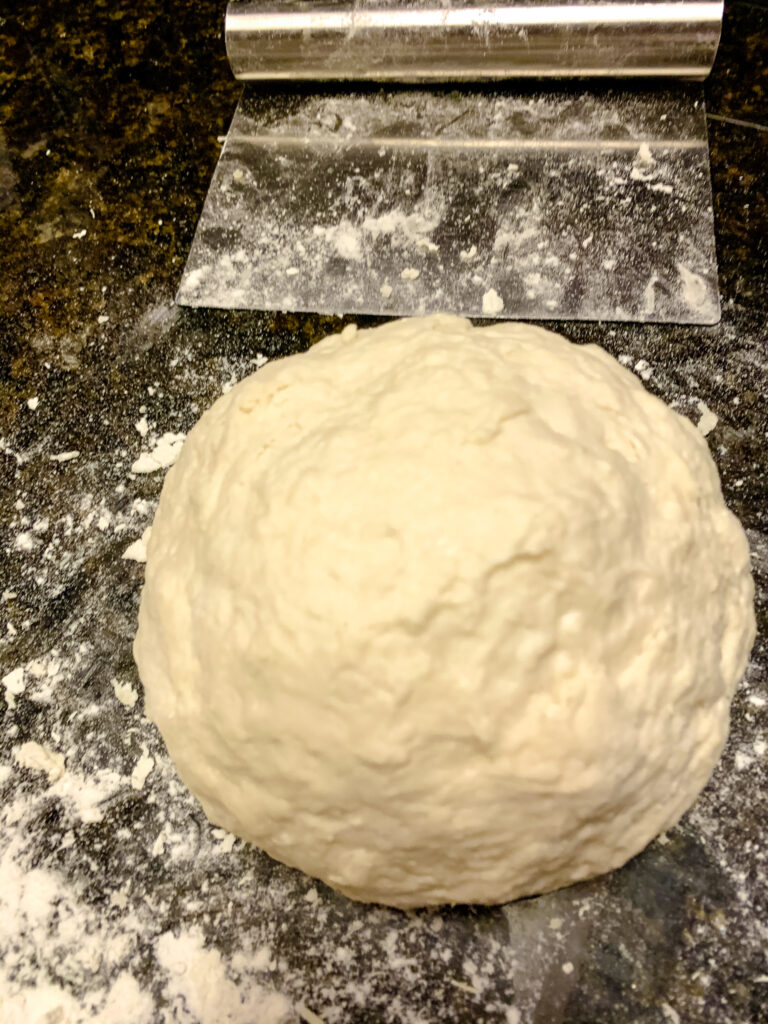 Place dough ball on to a piece of parchment paper and add to your crock pot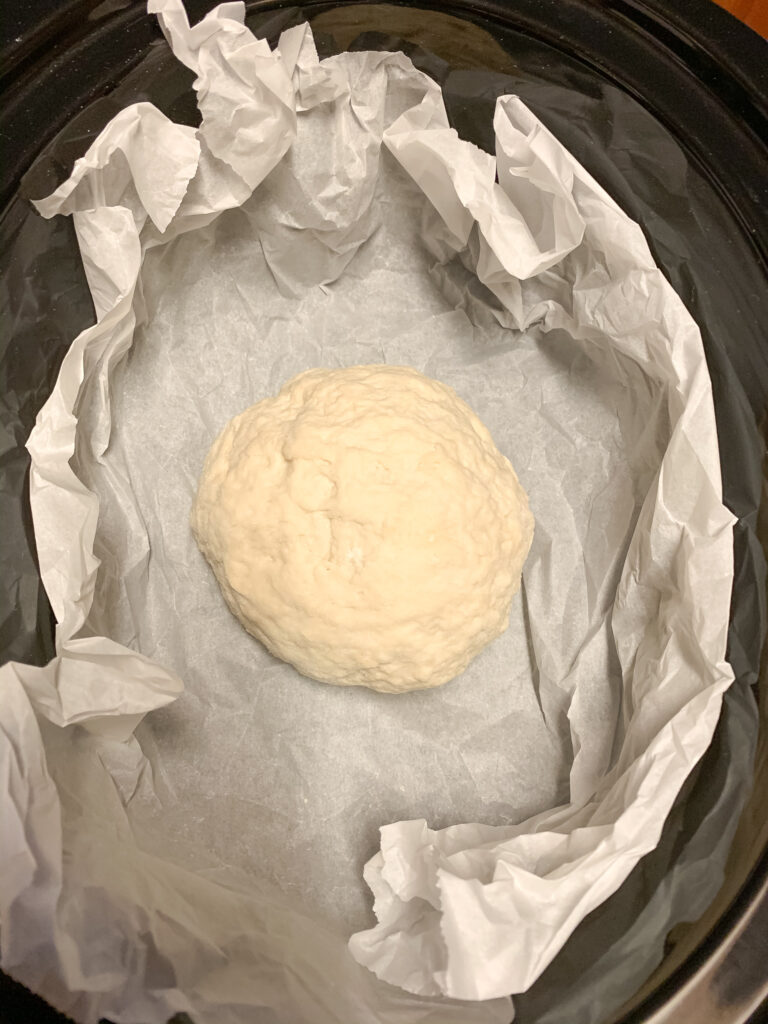 Allow to cook for 1 to 2 hours on high. This will depend on your slow cooker. Test the temperature after
One hour, the internal temperature should be at least 190 degrees and no more than 200 degrees Fahrenheit. You can test by place the thermometer on the side of the bread
My loaf took exactly 1 hour and 3o minutes to get to 190 degrees.
I have tried making this with and without a tablespoon of water and found that it really produced better more consistent results without the water being added.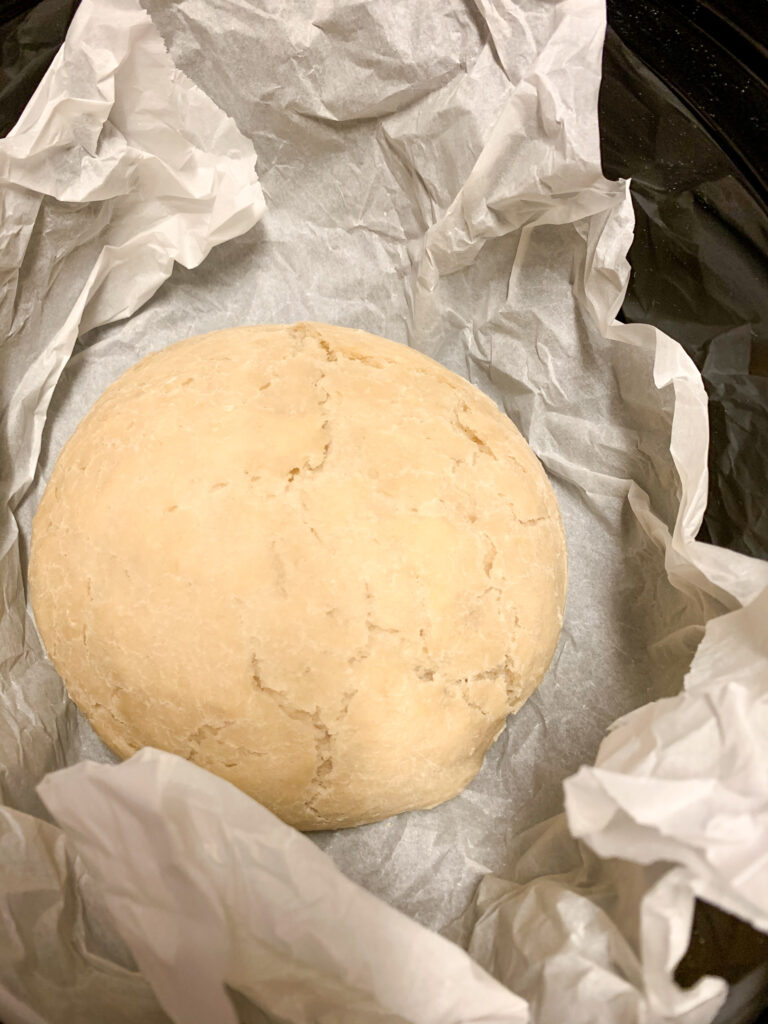 Slow Cooker Sourdough Bread
That's it you have officially made your first crock pot sourdough bread. Wasn't it easy to make this homemade fresh bread? Making slow cooker bread is a lot easier than I thought. And I love using this technique for quick loaves that I do not need to watch.
What can I use instead of a dutch oven for sourdough bread?
You can use a slow cooker! It is perfect. You will get a soft crust unlike when you use a dutch oven which forms a very hard crust. Originally a crock pot was designed to take the place of your dutch oven so you are not having to turn on your oven and heat up the entire house on those hot summer days and nights.
How do you get the best rise out of sourdough bread?
By letting it rise for a minimum of 2 to 4 hours. Or until it has doubled in size.

I like to let mine rise overnight on occasion. But this recipe is made from the discard without letting it rise.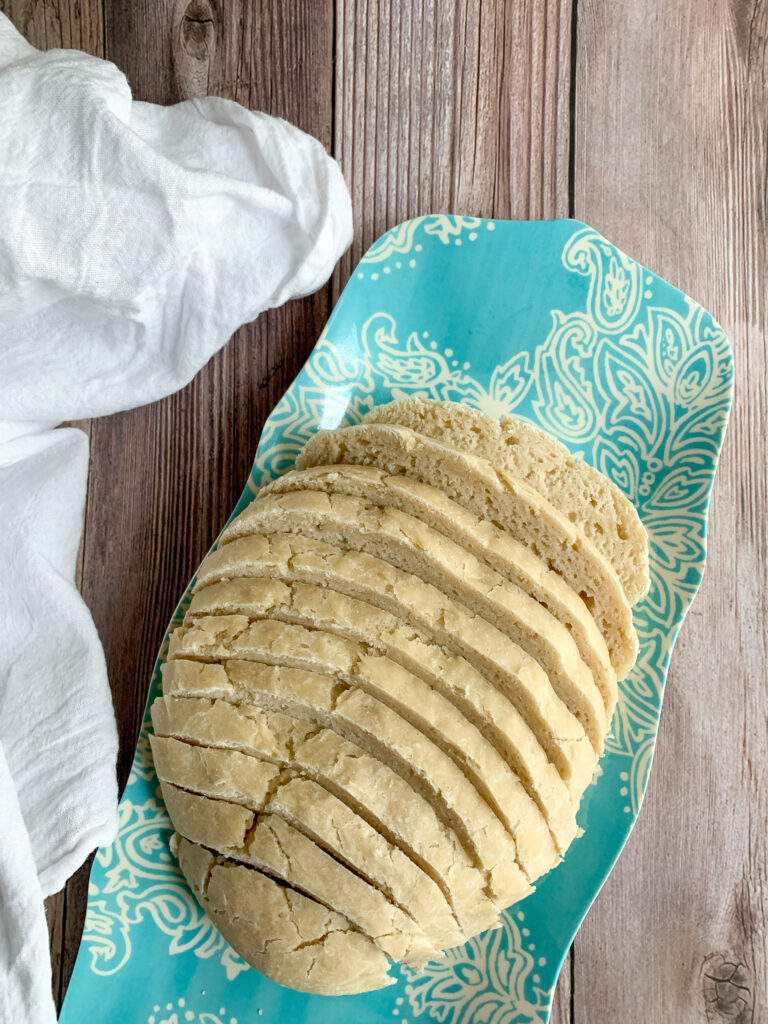 This is one of our favorite new recipes. It is easy and quick and has become a favorite bread recipe for many of my friends as well, so I thought I would share.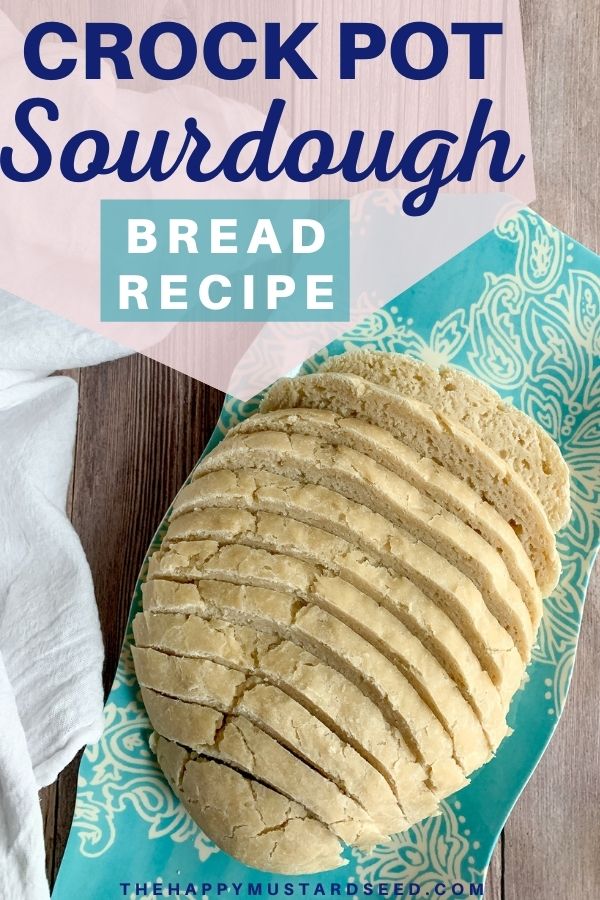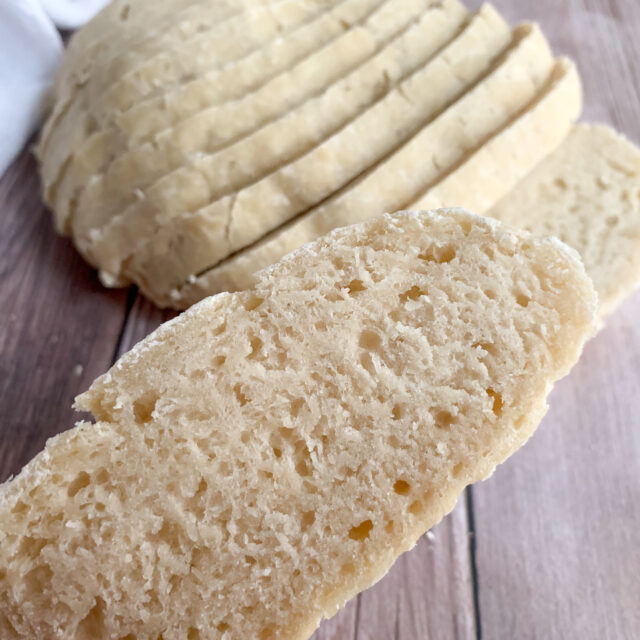 Crockpot Sourdough Bread Recipe
This one-pot Crock Pot Sourdough Bread Recipe is going to be your new best friend! It takes less than 5 minutes to get it into your crock pot.
For more sourdough recipes visit Recipes Using Discard Sourdough
Instructions
In a large bowl combine the wet ingredients: sourdough discard, honey, oil and water

Add in all-purpose flour and salt to the wet mixture and mix well with a wooden spoon

Turn out the dough onto a lightly floured countertop, place a bit of flour on your hands and your scraper tool. This is a no knead bread, so no stress on what it looks like after combining. Then form dough into a round ball

Place dough ball on to a piece of parchment paper and add to your crock pot

Allow to cook for 1 to 2 hours on high. This will depend on your slow cooker. Test the temperature after one hour, the internal temperature shoudl be at least 190 degrees Fahrenheit and no more than 200 degrees Fahrenheit. You can test by placing the themometer on the side of the bread. My loaf took exacly 1 hour and 30 minutes to get to 190 degress
Notes
In order to let the bread form a crusty top, place a kitchen towel over the container and between the lid. Pull it so that it does not sag and touch the bread. 
Lightly score the top of the loaf if you would like to have an artisan look to your bread.
Rise: As the slow cooker heats the bread will rise slightly but not enough to make a significant difference.
Since this is a same day bread it really only requires you to have the ingredients on hand from above. Which means minimal tools. The kids can make this recipe as well
Nutrition
Serving:
1
slice
Calories:
1211
kcal
Carbohydrates:
232
g
Protein:
29
g
Fat:
17
g
Saturated Fat:
2
g
Sodium:
310
mg
Potassium:
279
mg
Fiber:
8
g
Sugar:
18
g
Vitamin C:
1
mg
Calcium:
46
mg
Iron:
12
mg