[et_pb_section fb_built="1″ _builder_version="3.22″][et_pb_row _builder_version="3.25″ background_size="initial" background_position="top_left" background_repeat="repeat"][et_pb_column type="4_4″ _builder_version="3.25″ custom_padding="|||" custom_padding__hover="|||"][et_pb_text _builder_version="4.2.2″ background_size="initial" background_position="top_left" background_repeat="repeat" hover_enabled="0″ hover_transition_speed_curve_last_edited="on|phone" custom_margin_last_edited="on|phone" custom_margin="|-1px|||false|false" custom_margin_phone="|-2px||-2px|false|false" custom_padding="|2px||2px|false|false"]
By Isabella Harmer
Good (morning, afternoon, evening)!
If you watched my hair modeling event at Sephora, then you are ready to jump into the blog post. If you haven't seen any of the pictures here are a couple. 
I love these products because I don't need to travel with 45 products when we take trips. And if you have naturally curly hair, no matter the texture, you know. It's not easy to travel with one or two products. Earth's Nectar makes it easy to travel light.
Photo Credit: Karla Harmer 
Karla: The clean beauty movement is here. And I am trying to make sure we use more clean beauty brands in our home. 
Photo Credit: kind Sephora employee (all bloggers in photo are featured on our @karlaharmer Instagram
My second time modeling for Earth's Nectar in Dallas. 
We went up for a press trip and I was able to do another event at Sephora. I was so excited. 
Photo Credit: Karla Harmer 
Let's jump right in!
Earth's Nectar Hair Care is a clean beauty brand. They have clean products for all hair types, and their products are also made with ingredients that are plant based and come from natural sources. Earth's Nectar products have organic and cruelty-free options as well. Earth's Nectar products are made without the use of artificial colors, parabens, mineral oil, or petroleum. 
What are clean beauty products?
Clean beauty products are products that are non-toxic. The list of ingredients is also not long. Ingredients are not linked to health issues
Is peppermint shampoo good for hair?
Yes, it can stimulate hair growth. 
Is coconut shampoo good for your hair?
Yes, the oil helps to prevent split ends and hair breakage. 
Natural rinse for hair  Photo Credit: Karla Harmer
What is the best anti frizz product for curly hair?
Well there are a lot of anti frizz products on the market, and each product works different for each person. And in my 15 almost 16 years on this earth I know my mom has spent a ton of money on products for my hair. There are so many things that can make my hair frizzy, from weather, the clothes I am wearing, leave in products I use, humidity, and my shampoo. 
So with that said, the Honey Curls is one of my personal favorite products. It makes my hair smell amazing, not like chemicals. Just fresh. And to me, that is going to make it my go to for frizz control. 
Then I top it off with a little bit of the Hair Gloss and I am all set for the day. I have hair that  moves with me, looks great and smells great. 
Photo Credit: Earth's Nectar 
What are the best hair growth remedies?
My mom is always telling me to clean my scalp. She never really says to wash my hair. It is always how does your scalp look? She always told me to put good products on my scalp and my hair will stay healthy. So I do. I keep my scalp clean and make sure that I also let it breathe with no products once a week. 
Photo credit: Karla Harmer 
Healthy Hair Tips
Like I mentioned. I keep my scalp clean. I trim my ends often. I should say dust my ends often. My mom sets a notification in her phone and dusts my hair every 4 to 6 weeks. 
What is a dusting? 
A long and is a sometimes tedious process to sit and have all of my hair trimmed this way. My mom takes off about ¼ inch from the ends of my hair and searches my hair by twisting it tightly and trimming any random strands that are split. 
This keeps my hair from splitting all the way up to my scalp. This has been a part of my healthy hair routine for as long as I can remember. Doing this helps me to maintain long healthy hair. 
How can I improve my hair health?
In order to keep hair healthy you will need to find what works for you. These are things that my mom has done for me, and I will continue to do for myself in future years. 
For healthier hair, whether it is shorter or longer be sure to trim, clean scalp and not pull on hair too often. 
Photo Credit: Earth's Nectar 
How long have Earth's Nectar's products been used?
Earth's Nectar's products have been used for over 15 years. They started the clean beauty line for their clients at their curly hair salon in Houston. And remains one of the clean brands on the market today.
How long has Earth's Nectar been an official brand?
They have sold products under the name Earth's Nectar for over 15 years. They started to focus more on distributing the clean beauty products nationally beyond their salon 5 years ago.
Photo Credit: Karla Harmer 
How much is an average Earth's Nectar product?
Prices range from $18.50-$23.50. Earth's Nectar Hair Care is affordable organic beauty.
What is Earth's Nectar's goal for the hair care industry?
They want to change the Clean Beauty hair category. They want to do this by focusing on ingredients that w a ill work for all hair types. 
How is Earth's Nectar going to change the hair care industry?
They are going to continue creating salon quality products. Earth's Nectar Hair Care products have higher concentrations of essential oils, multipurpose products, organic ingredients, unisex scents and packaging, that come with an affordable price tag. They continue to create some of the best shampoo and conditioner. .
Photo Credit: Earth's Nectar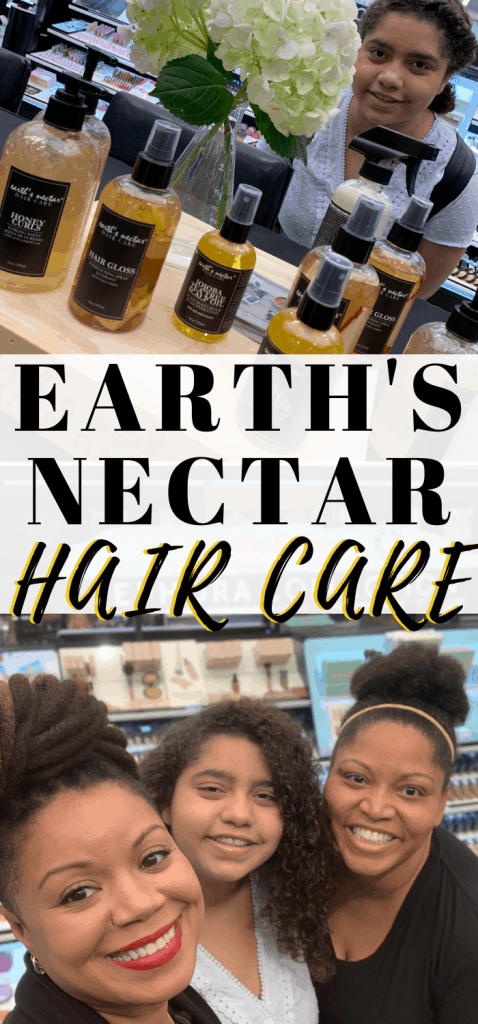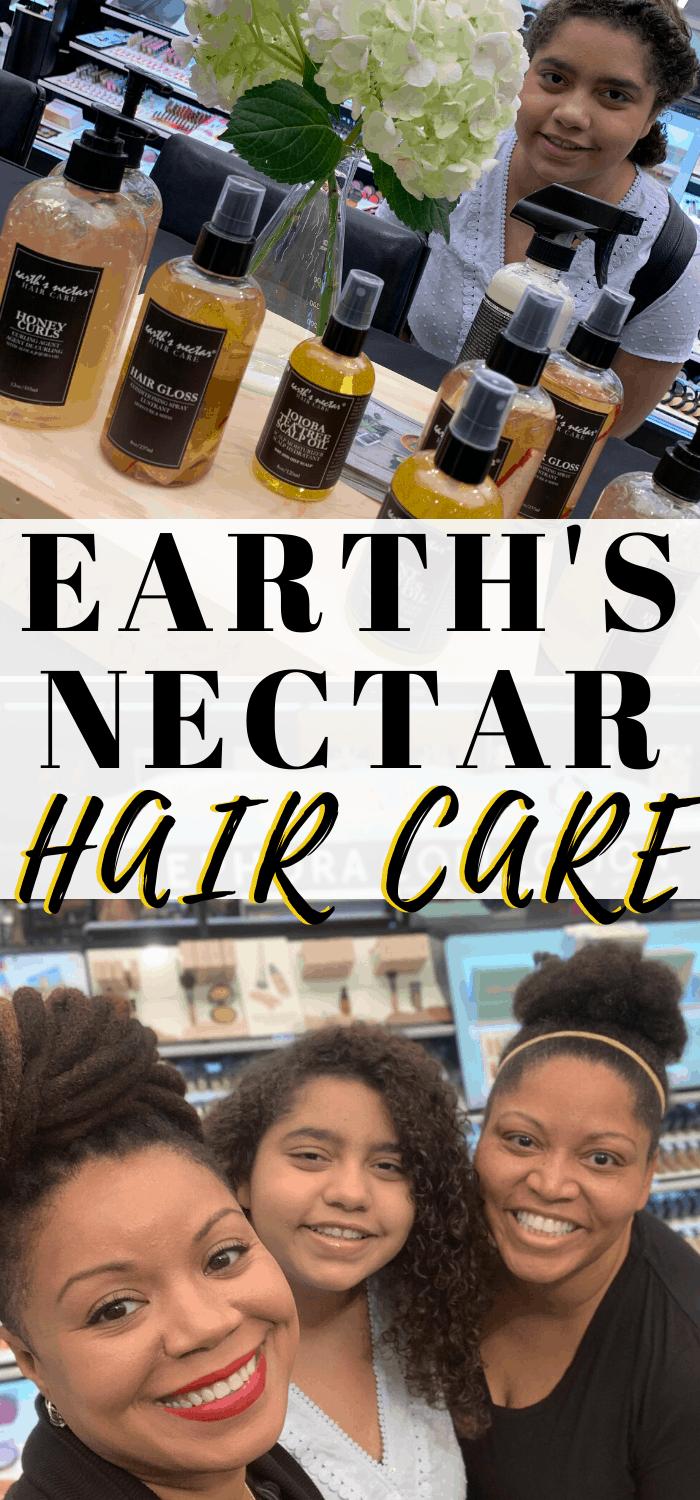 [/et_pb_text][/et_pb_column][/et_pb_row][/et_pb_section]