This rich creamy easy to make buttercream frosting is quick to make and only has 4 everyday ingredients from your home kitchen. This buttercream frosting comes together in no time. And you can use it to frost any cupcake, cake, or cookie.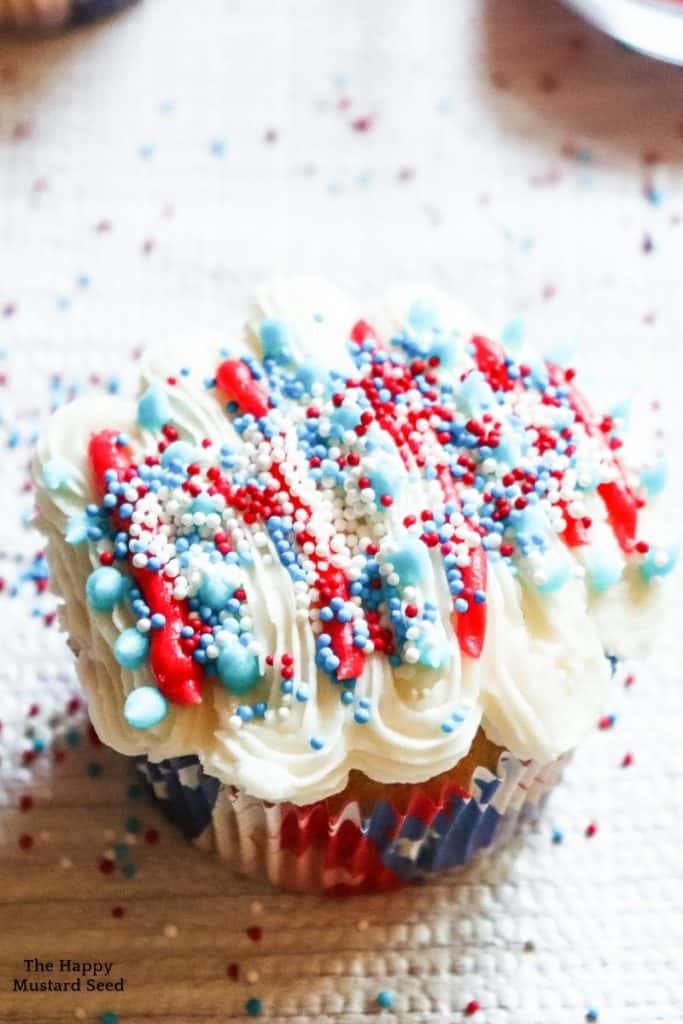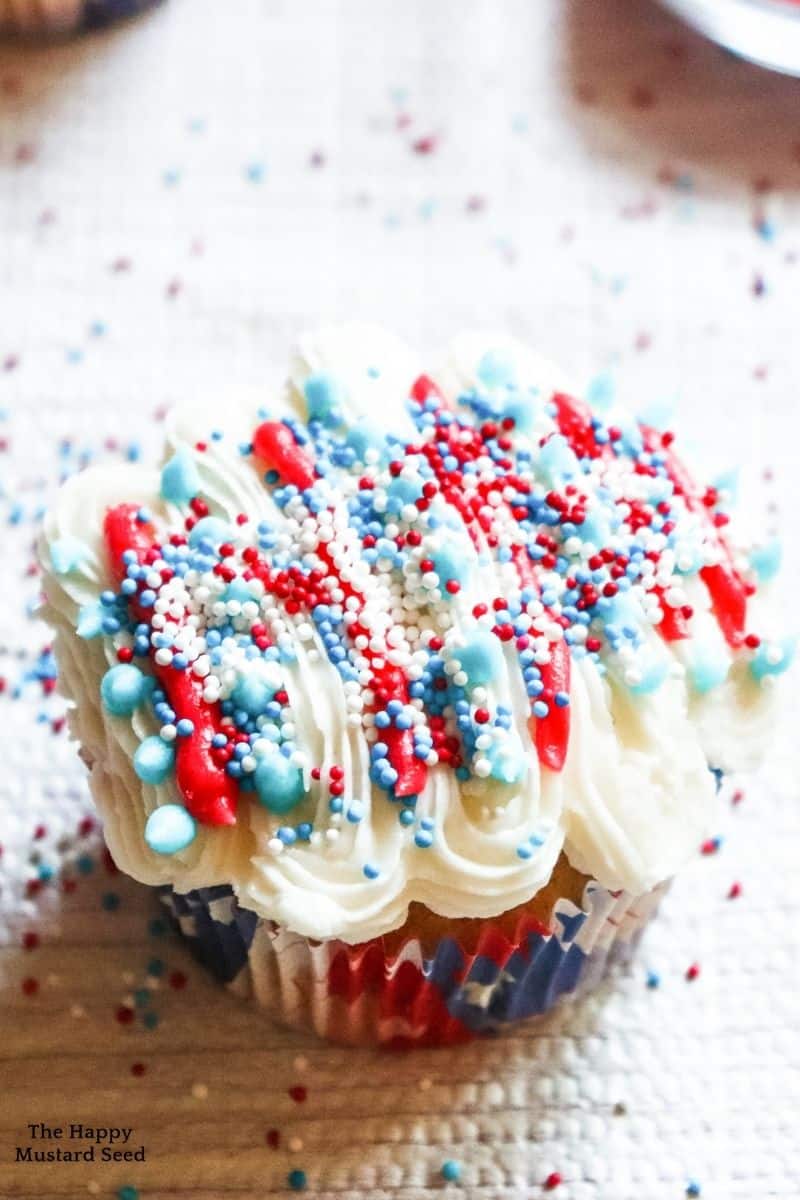 Homemade Buttercream Frosting
When I first started making homemade frosting, I was a bit nervous. I had never really baked much and it seemed very intimidating. However, I followed the recipe and I have been making it ever since.
Kitchen Tools Needed to Make This Recipe
• stand or hand mixer
• frosting decorating tools
Can you add food coloring to buttercream frosting?
Yes! You can absolutely add food coloring. One of our favorite things to do is color the frosting for different holidays. We have had everything from pastels for Easter to black for Halloween. It is a great way to get the kids involved in the kitchen. Let them make the colors and if you can. Make sure you use gel so that the buttercream keeps its consistency.
Buttercream Frosting – Homemade
Sure you can buy it from the store. But this is by far the only way you will prefer your buttercream. The fresh, fluffy buttercream will have you making cakes and cupcakes just so you can make buttercream
Vanilla Butter Cream Frosting Ingredients:
• 3 cups sifted confectioners sugar
• 1/3 cup butter, softened (room temperature)
• 2 tbsp milk
• 1 1⁄2 tsp vanilla
• Red, white, blue sprinkles
• Red and blue food coloring if desired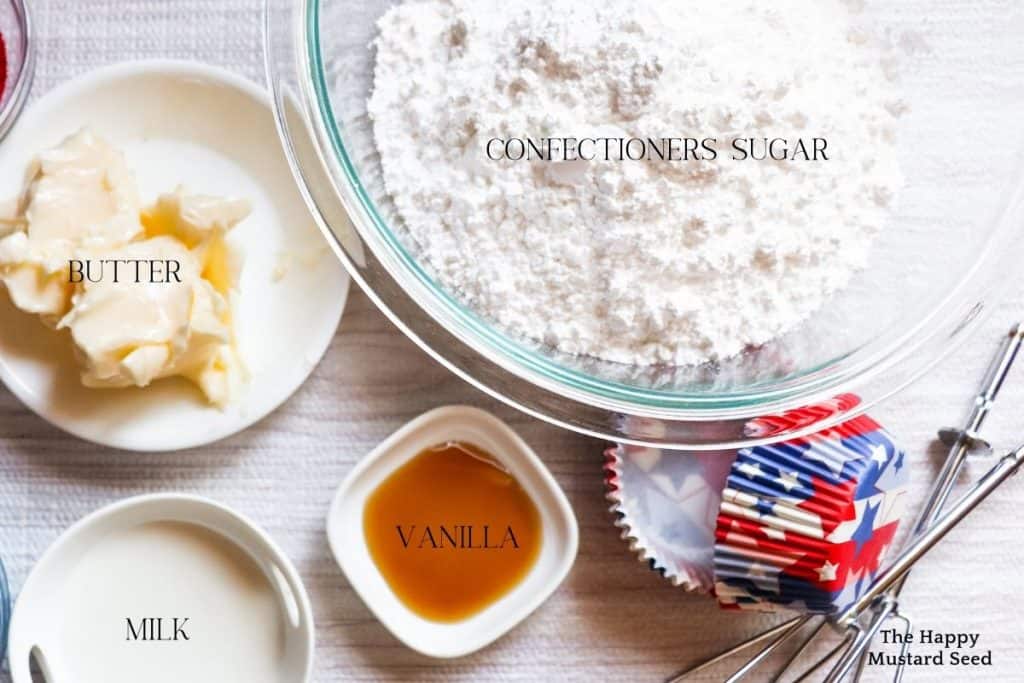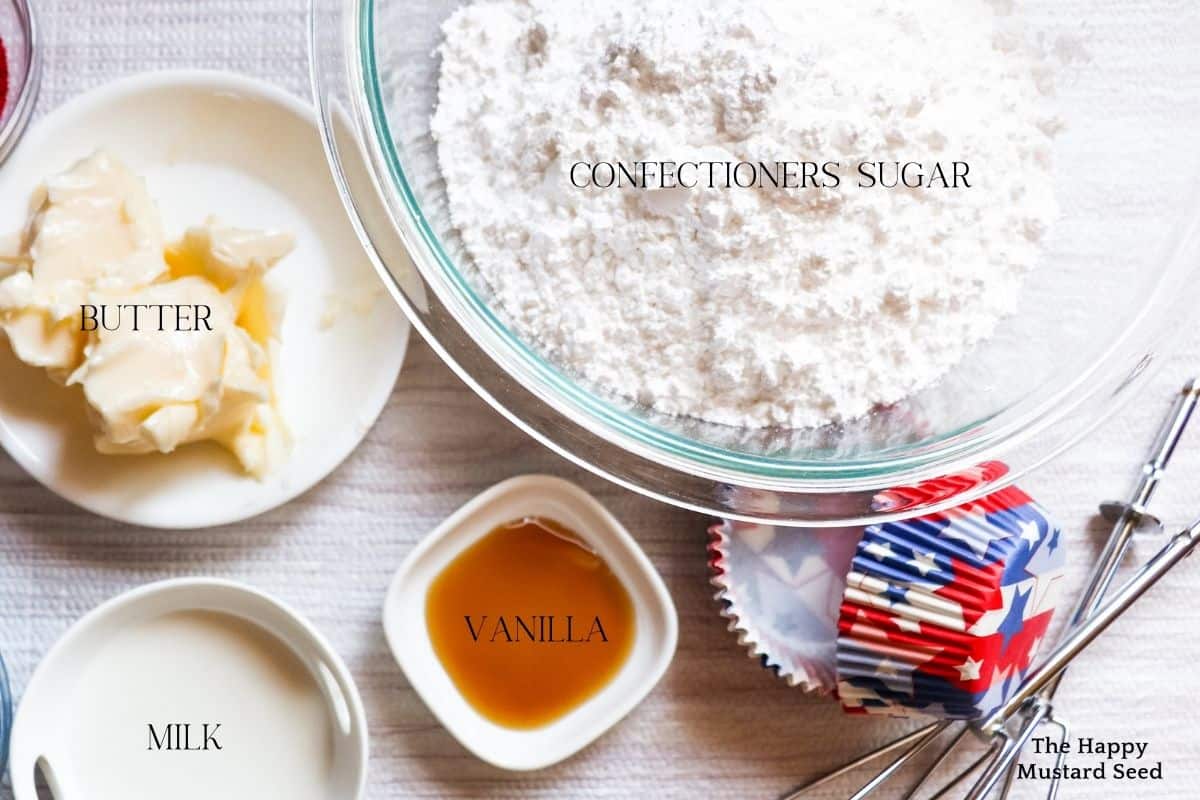 Instructions:
Sift confectioners sugar then mix with softened butter, milk, and vanilla until smooth and creamy.
Separate a small amount of buttercream into two small ramekins and blend in red and blue food coloring until desired color is reached.
Prepare your decorating tools. Use a wide tip for the white buttercream. Use a very small circular tip for each of the blue and red colors.
To frost the cupcakes, start on the outer edge and squeeze the white buttercream onto the cupcake going in a circular motion all the way around to the middle, overlapping each layer slightly. Pipe red and blue buttercream and sprinkle with red, white, blue sprinkles candies.
Add the confectioners sugar and butter to a bowl.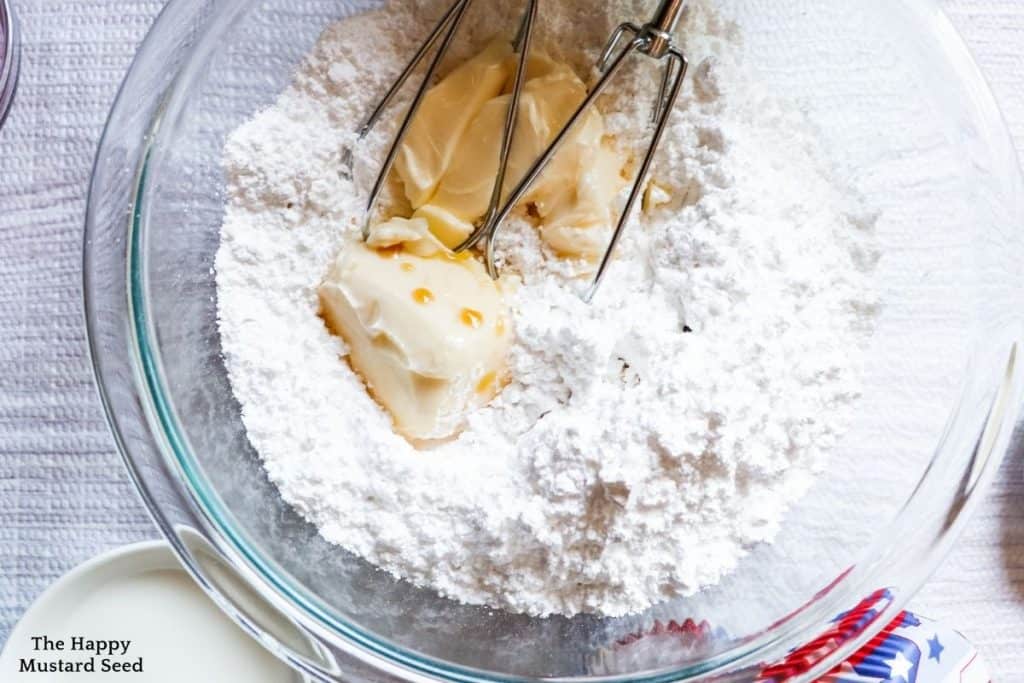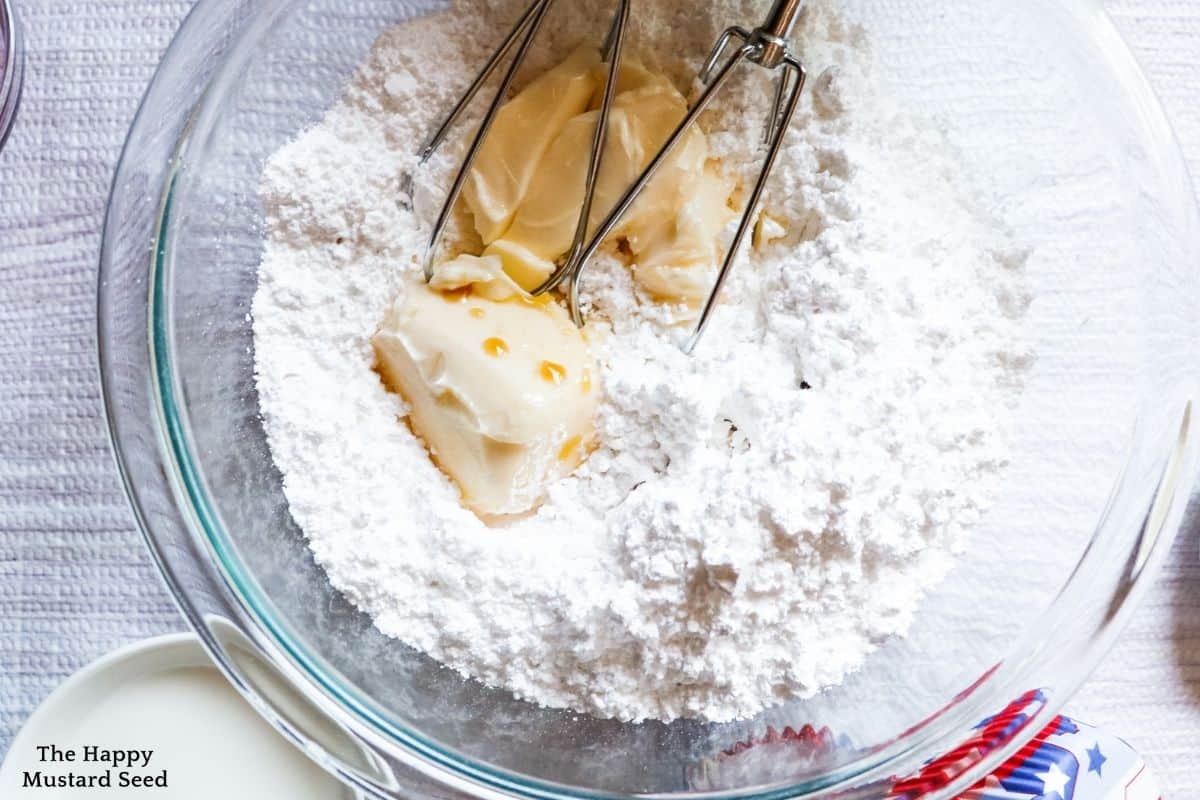 Mix the confectioners sugar and butter.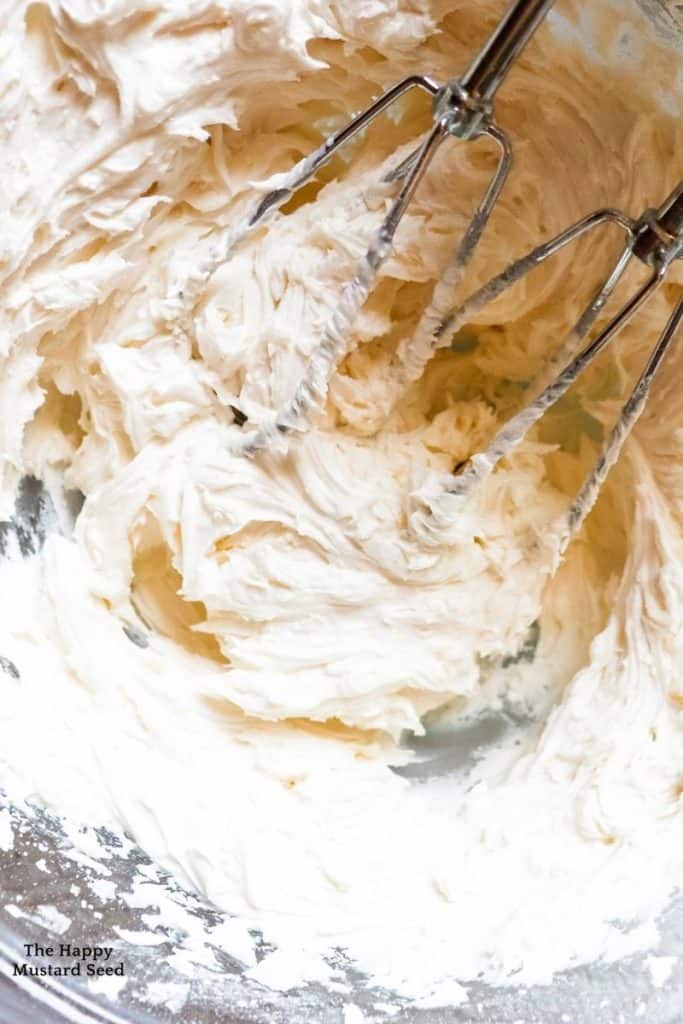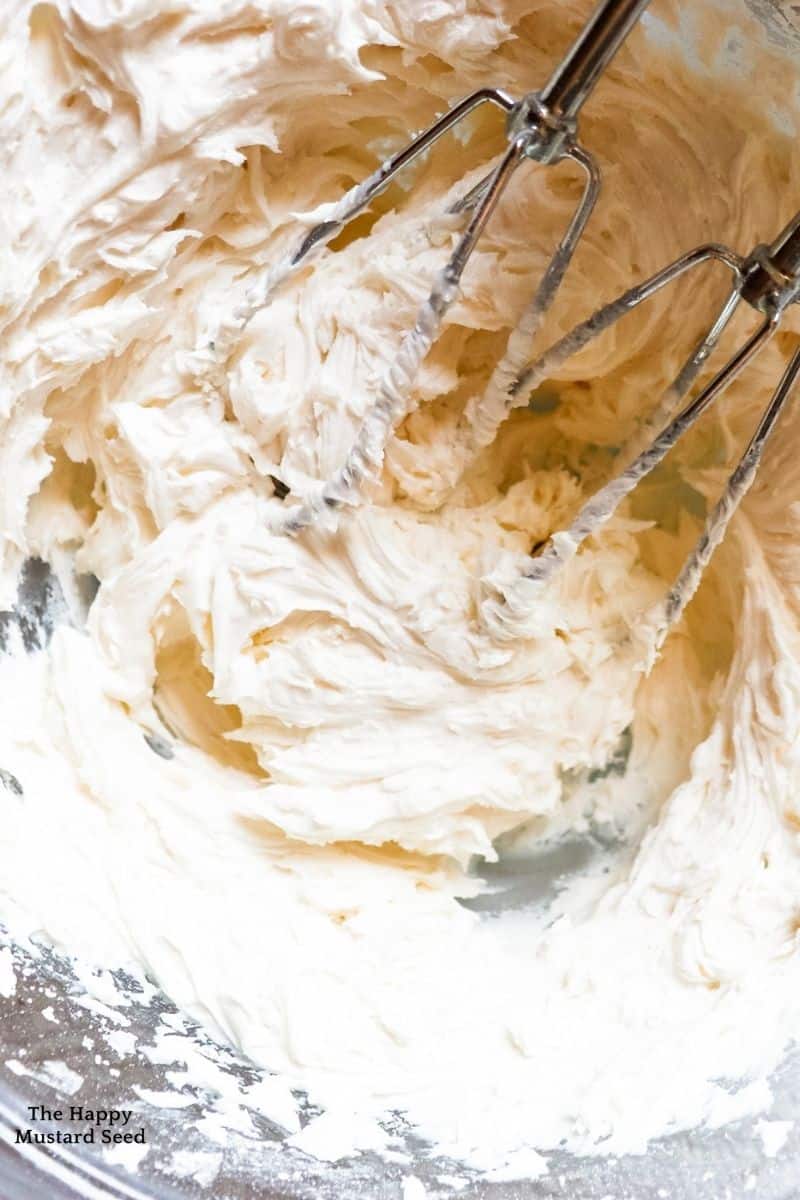 Now time to use your decorating tools!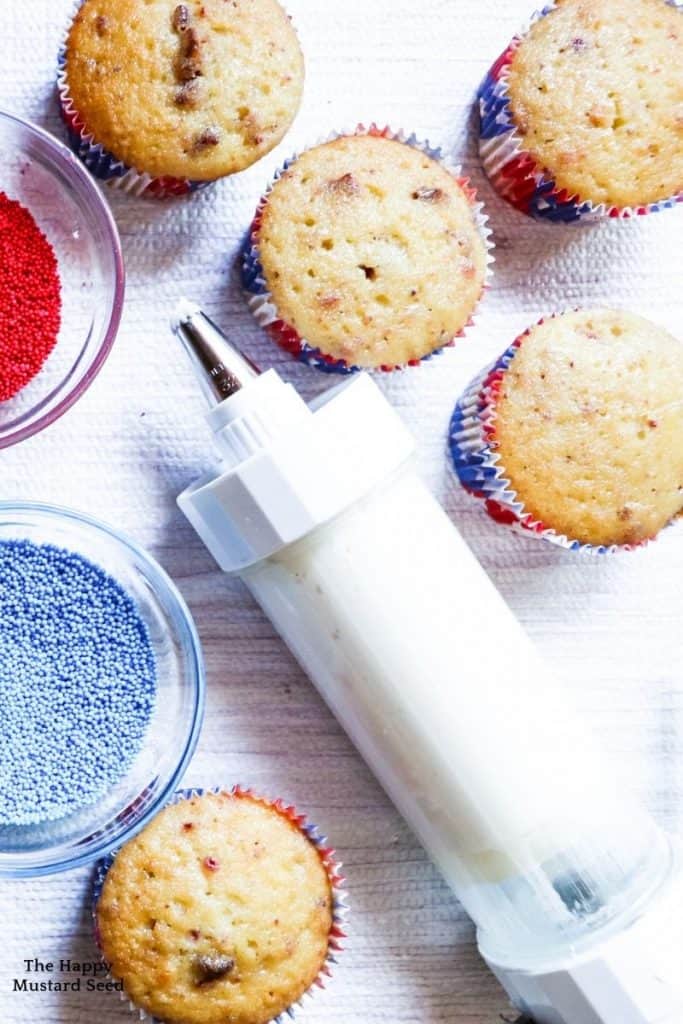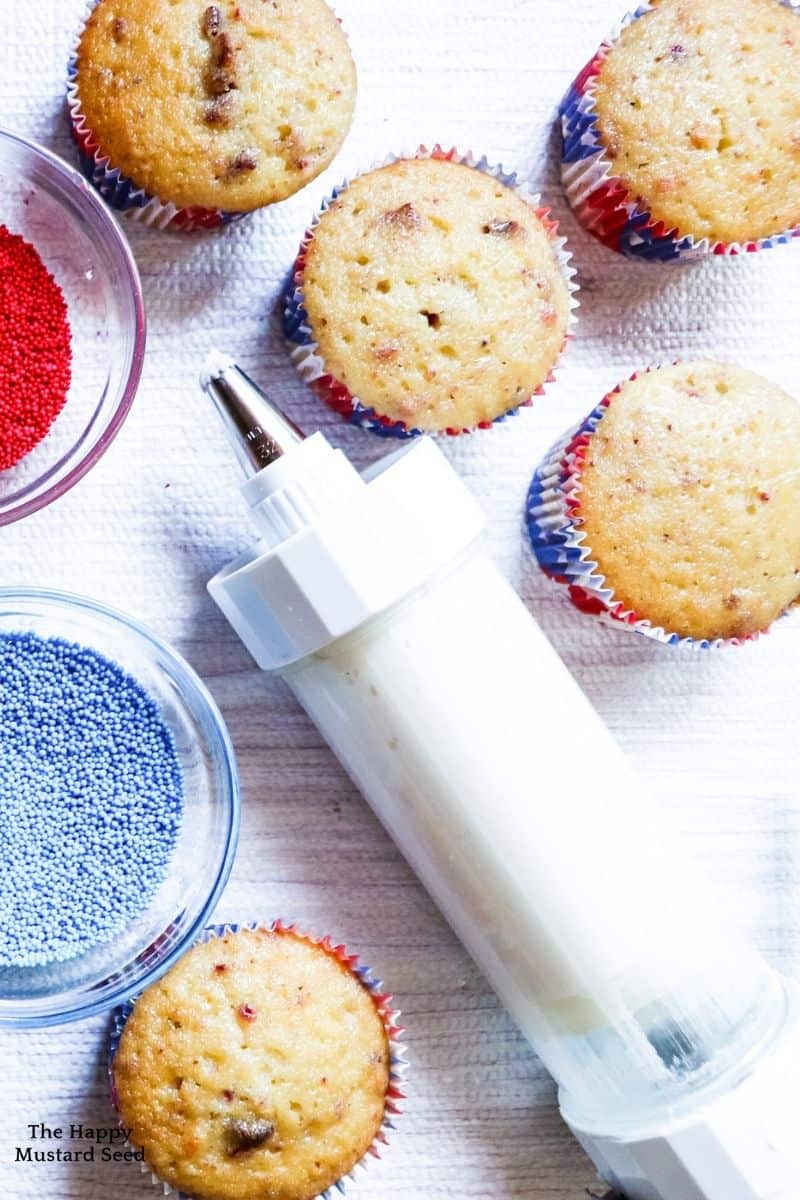 If your buttercream is not thick enough for you, you can add a bit more confectioners sugar. This recipe should not need any additional sugar. However it will depend on your elevation and ingredients you use as well. I suggest using your favorite ingredients that you already use and love so that you know how they will perform in a recipe.
Tips and Tricks
Can I keep buttercream at room temperature?
Buttercream can sit at room temperature for 2 to 3 days generally. But you can also freeze it or place in the fridge for up to two weeks.
Why is my buttercream granulated?
If you did not have confectioners sugar and went the route of grinding regular sugar, you will have grainy buttercream.
Sample of the type of design you can make.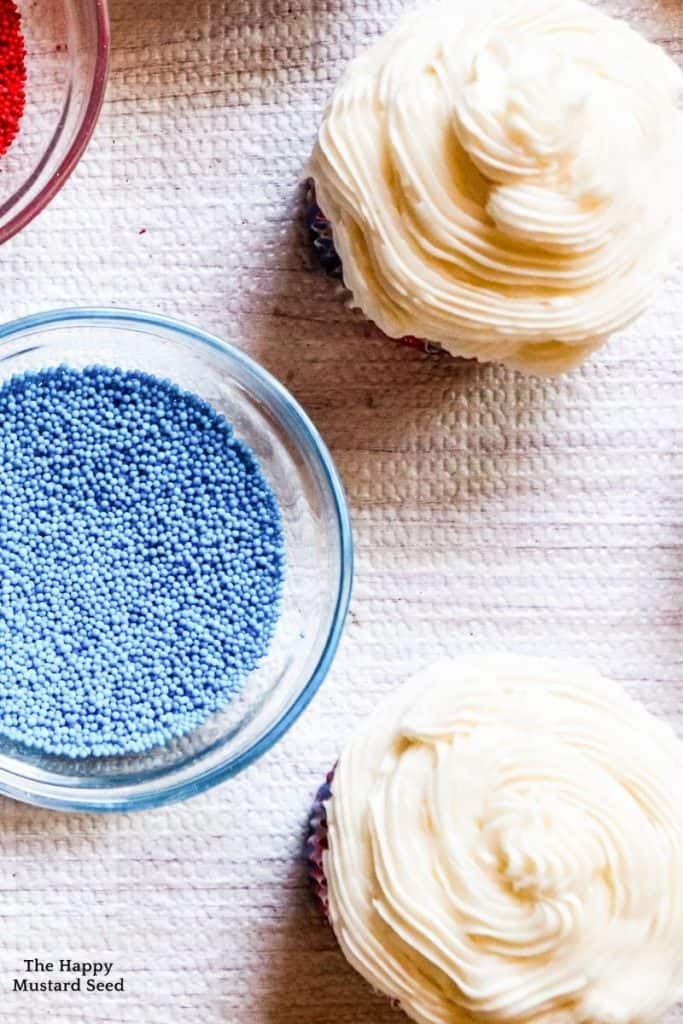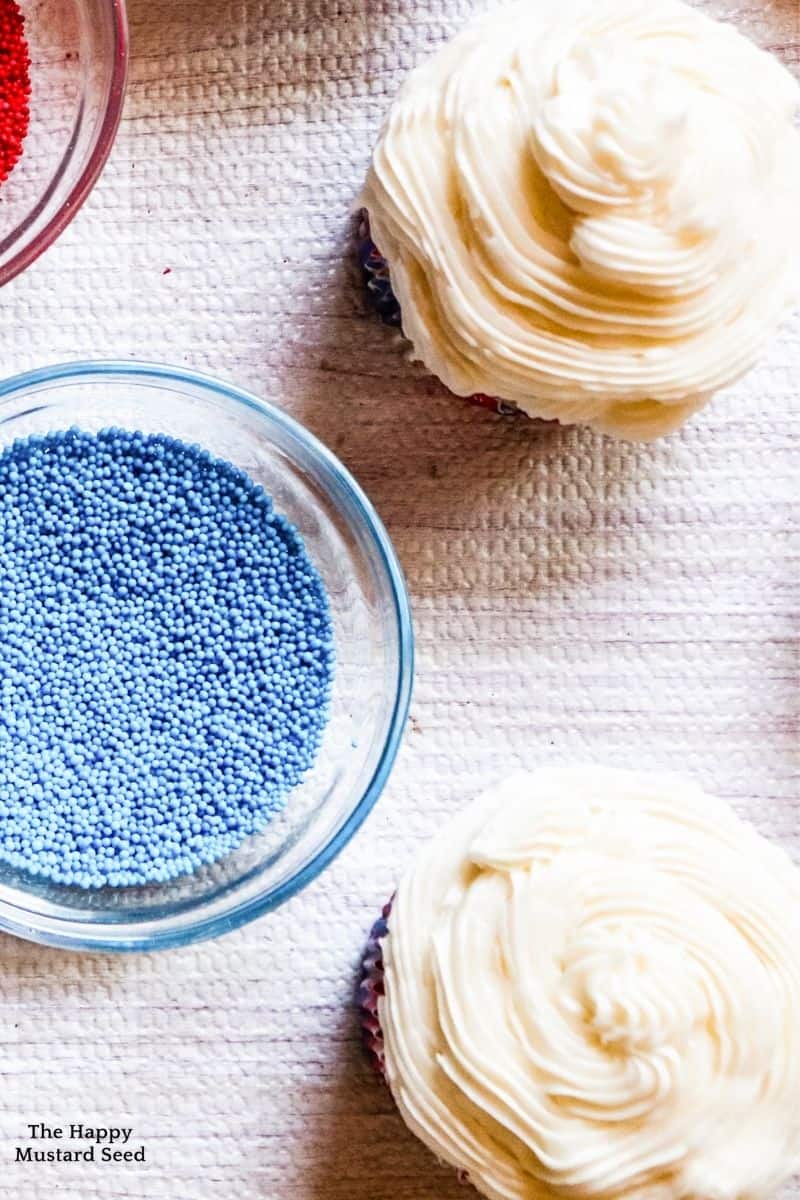 Now Lets Use The Icing! Here is my cupcake recipe