Did you know that Hulu had a nice collection of game shows to watch with the family? Looking for Game Shows To Watch On Hulu then you have come to the right place.
I am going to share both some iconic game shows as well as some classic game shows that I know you will love!

If you do not have cable tv did you know that you can do some game show streaming on Hulu?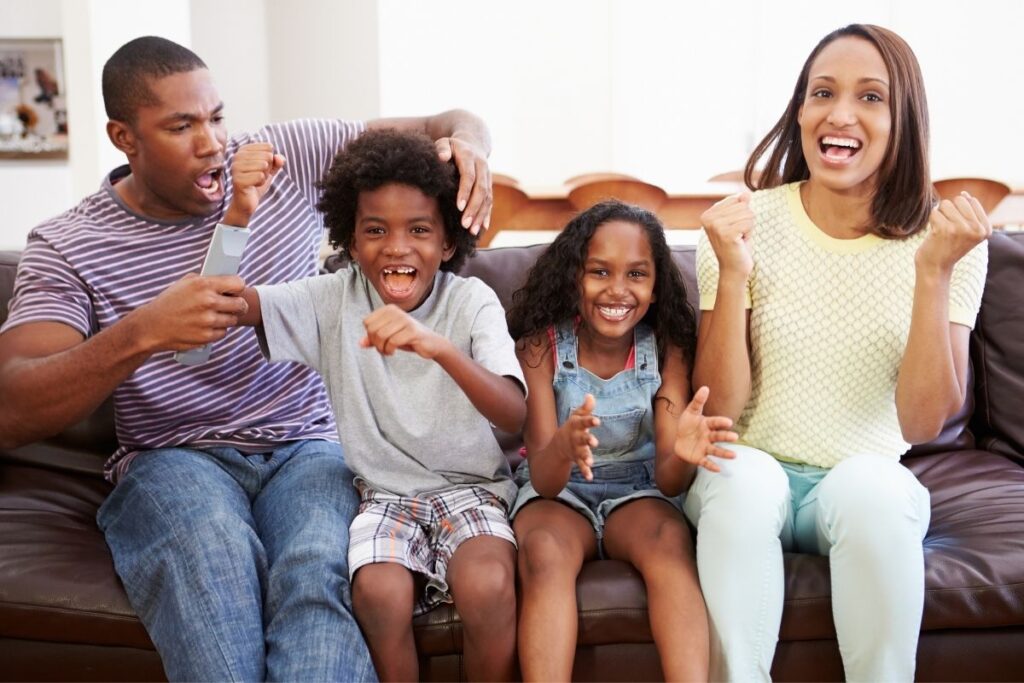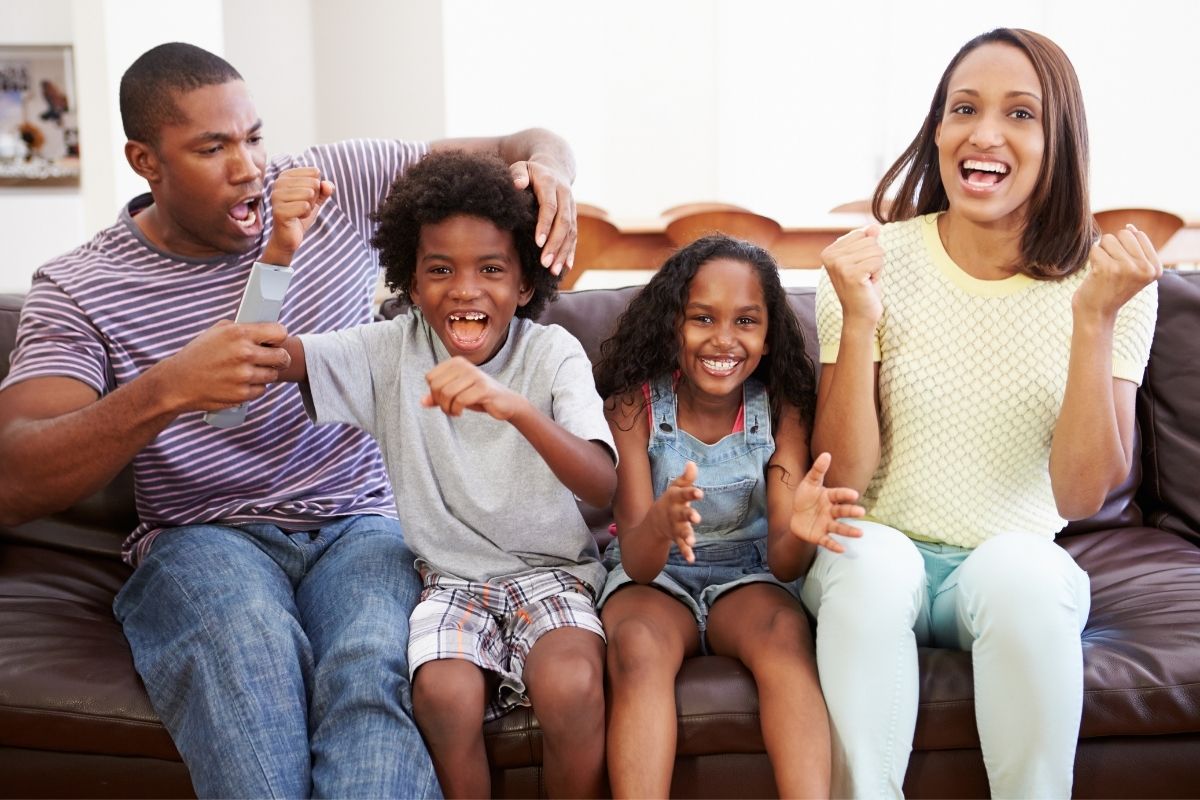 This post contains affiliate links, some of which may be Amazon links which means I receive a commission, at no extra cost to you, if you make a purchase using this link. Thank you!
Beat Shazam
This is something fun and silly that the entire family can watch, laugh, cry (from laughing) and enjoy together! As well as one of my favorite game shows on Hulu!
Hosted and Executive produced by Jamie Foxx, you know it is funny and very entertaining.
Although it is fun to watch, it is also tough to watch. There have only been three teams to actually beat shazam and win the big cash prize.
I love the surprise guests that they have had on the show which included MC Hammer, TLC, Smokey Robinson, Joey McIntyre, Lance Bass, and Mariah Carey!
You can watch to see more guests. 🙂
Family Game Fight!
Cute show starting Kristen Bell and Dax Shepard. It was a little dry the first episode, but it picks up a bit more by the third.
Worth a watch.
Reminds me of a more mature version of something on Nickelodeon.
The Wall
Every day people the chance to win big cash prizes!
This game has the biggest jackpots I have ever seen $12 million dollars.
The game is like a combination of who wants to be a millionaire and Plinko on the price is right.
Card Sharks
A revamp of a classic game show that I used to watch with my grandmother. It is one of those games of just luck. But it will have you screaming at the tv in fun!
Name That Tune
Another remake of an old classic but with a nice mixture of old and new songs. From Elvis's Heartbreak Hotel to Kelly Clarkson's Since You've Been Gone. Can you name that tune in one note?
Supermarket Sweep
This is one of my all time favorite shows. It is partially how I learned where things were in the store…but also how much things cost.
I'm totally showing my age here. –The show originally aired in 1965
Play for the big money and the super sweep!
With many sweeps you get a question like "when dressing your salads don't dilly dally, get yourself some ranch from _____________ ____________.
Then you run to find the item and be back to your spot, first one back and you get more time and some cash to your grand total.
They have a round-robin game that you have to unscramble the letters to win additional time for your sweep.
"This green herb is the go to garnish at restaurants"
R E P L A Y S (Unscramble these for the answer)
If you guessed parsley before the other two contestant teams.. you would have earned yourself additional time for your sweep!
So many other fun things happen during the game. But to be the final team to win the top prize of $100,000 you must be strategic in the competition on that final sweep.
The show is two full games for each episode which is really fun!
But there are others that are family friendly and great for couples as well.
The $100,000 Pyramid
Capital One College Bowl
I Can See Your Voice
The Celebrity Dating Game
The Chase
Match Game
Mental Samurai
Holy Moley
The Hustler
Name That Tune
Celebrity Wheel Of Fortune
If you love classic Wheel Of Fortune you will love this famous wheel version with celebrity contestants. The players range from actors, comedians, athletes and more.
Anytime I can work my brain with puzzles I enjoy it.
I love that Pat Sajak and Vanna White are still on the show and it is one thing that was a part of my good mental health during the last couple of years. Having something calming and familiar.
Who knew the bing of the letters and solving word puzzles would talk me to a happy place.
Press Your Luck
No wammies, no wammies, no wammies… STOP!
Another classic where three contestants work on answering questions to earn spins, use those spins and take their chances on the board to try to avoid the wammy (takes away all their money and prizes).
And finally, one contestant in the game will work towards the final round of the game.
During the final round, the last contestant faces the big board to win up to a million dollars.
With a new spin you could end up with a trip to the Maldives, $75,000 in cash or a whammy who takes it all with one snarky comment or dance move.
Jeopardy! National College Championship
With the passing of Alex Trebek we have a new host, Mayim Bialik was a great person to pass the torch to. She has a bachelor or science degree in neuroscience and a Doctor of Philosophy degree in neuroscience both from UCLA.
With a lot of controversies, she is actually only hosting specials. Not sure I will continue to watch. But it is something that is fun for families to watch.
All of that to say, the woman is brilliant. Not that we need to say this to qualify her, right?
A game that is based on knowledge (they say is general knowledge…lol) the trivia questions are a variety of fill in the blank, formulas, and most questions must be answered in the form of a question.
Jeopardy is one of the game shows on tv now but you can also stream.
These are the main shows I watch!
Find what you love, grab your snacks and enjoy some good clean fun!