Show dad some love with these awesome Gifts For Dad From Amazon. Snag them for Dad's birthday, Father's Day, Prime Day, or any other special day.
These items are at the top of the charts this year for all kinds of different categories including automotive, books, kitchen, electronics, fashion, entertainment, home care, working out, and gaming. There are so many options, you're sure to find exactly what you're looking for.
Prime Day is coming up and there will be some major discounts on all kinds of things. Make sure to check out these items over the two days to check for even bigger deals!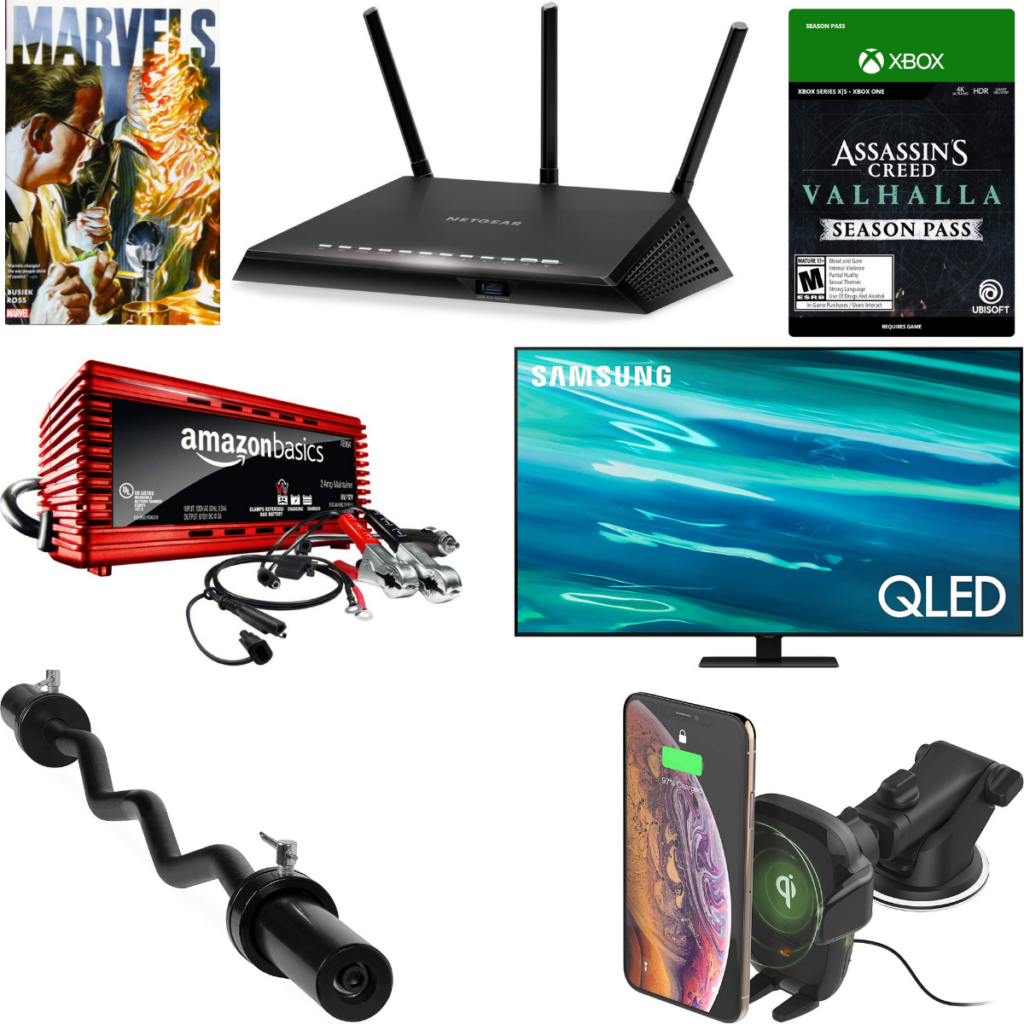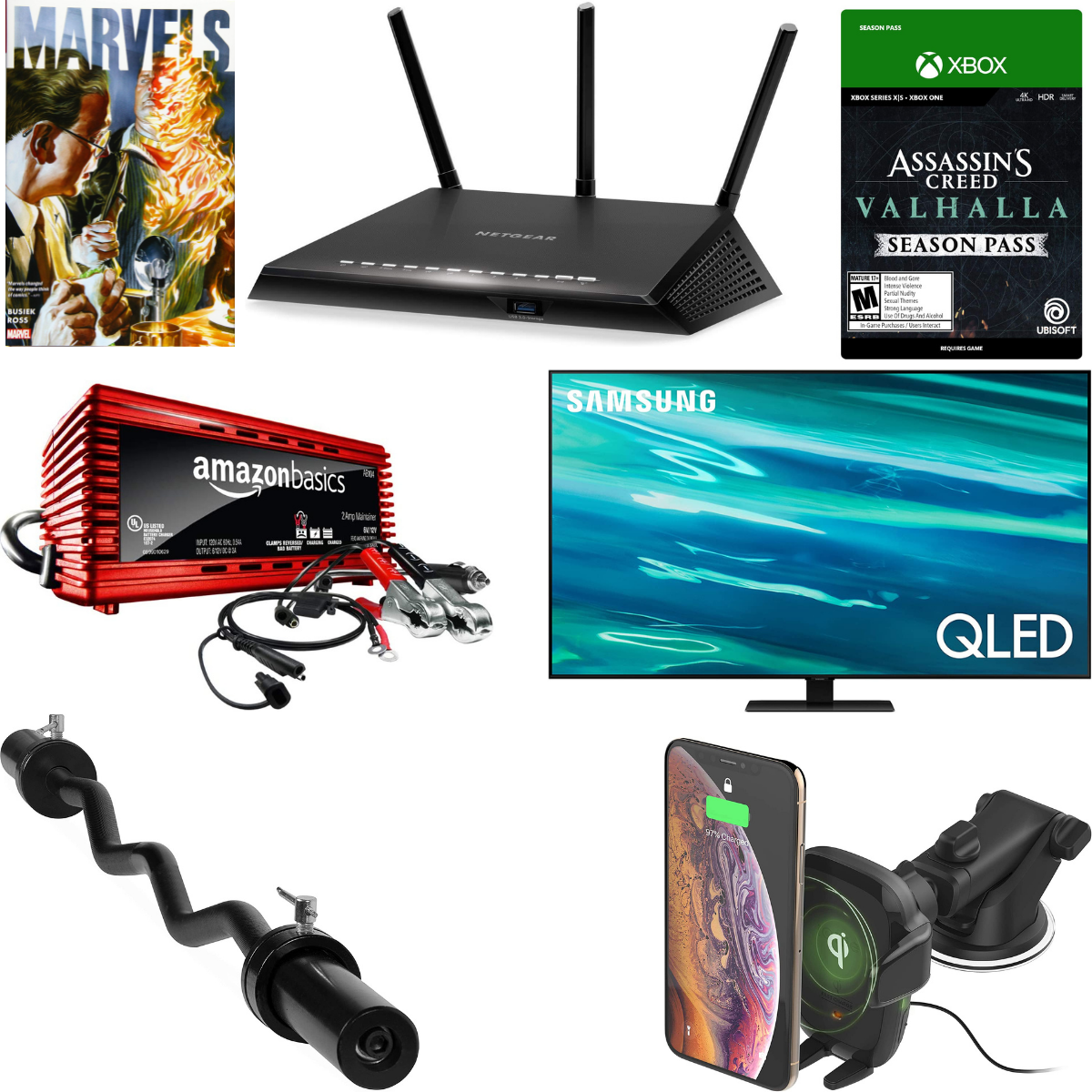 This post contains affiliate links, some of which may be Amazon links which means I receive a commission, at no extra cost to you, if you make a purchase using this link. Thank you!
20 Gifts for Dad from Amazon
Don't forget to prepare for emergencies. This battery charger is great for cars, motorcycles, boats, and provides a full charge.
The classic version of this book has been expertly added to by Phil Sheldon and with a brand new special epilogue with the original authors. This is not to be missed by Marvel lovers.
Keep your phone where you can see it without using your hands while in the car. This handy tool also charges your phone while on display.
Wi-Fi running slower than you'd like? Are you tired of renting a router from the Internet Service Provider? This Netgear router can handle speeds up to 1750 Mbps, covers up to 1500 sq. ft., and can support up to 25 devices at a time.
This gorgeous 65 inch 4K UHD display will make you feel like you're in the movie! If you have a wall big enough to handle this beauty, it's a no-brainer.
This sleek black, fitted cap is perfect for working out or just a day in the sun. It's built in sweat band will keep you cool and dry.
This fashionable watch is perfect for dressing up and showing up. The stain resistant band will ensure you're always looking sharp.
Looking for a great running shoe? These Mizuno shoes are top notch quality and extremely comfortable.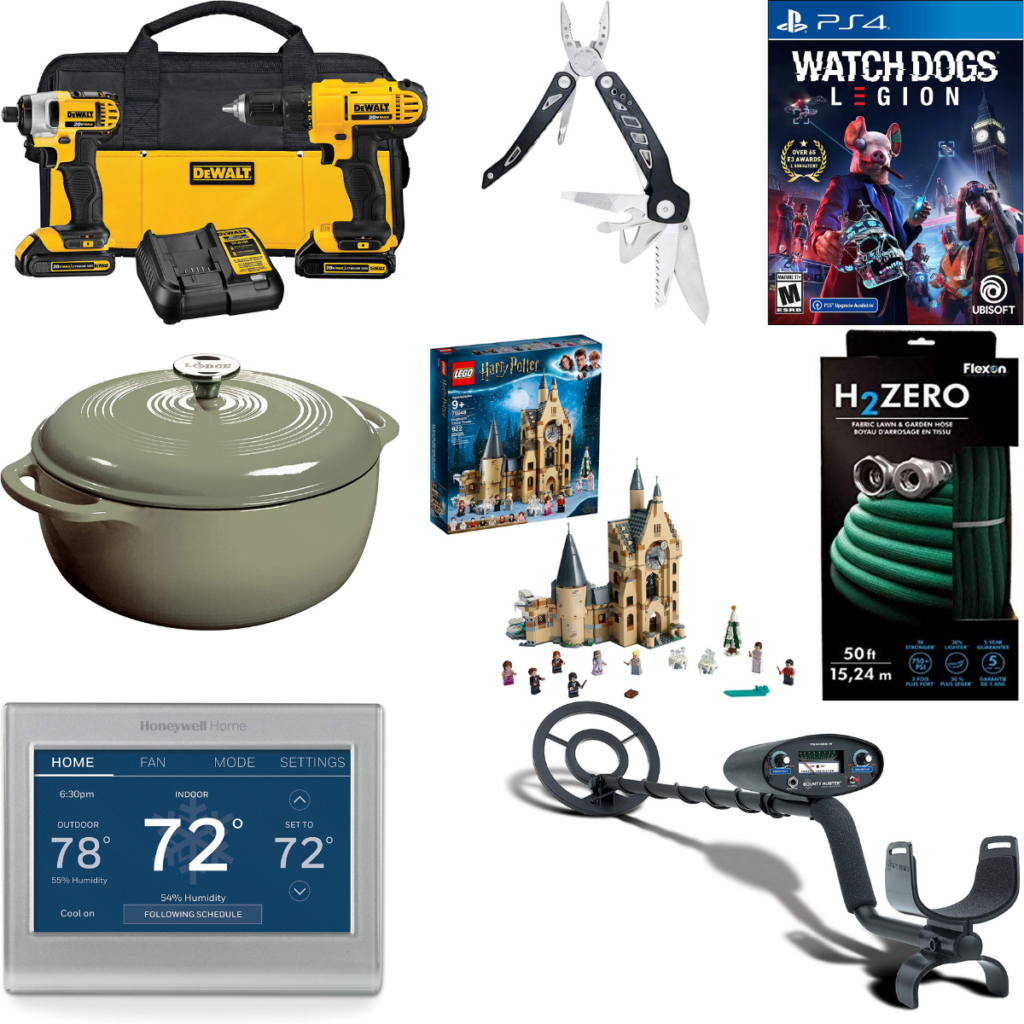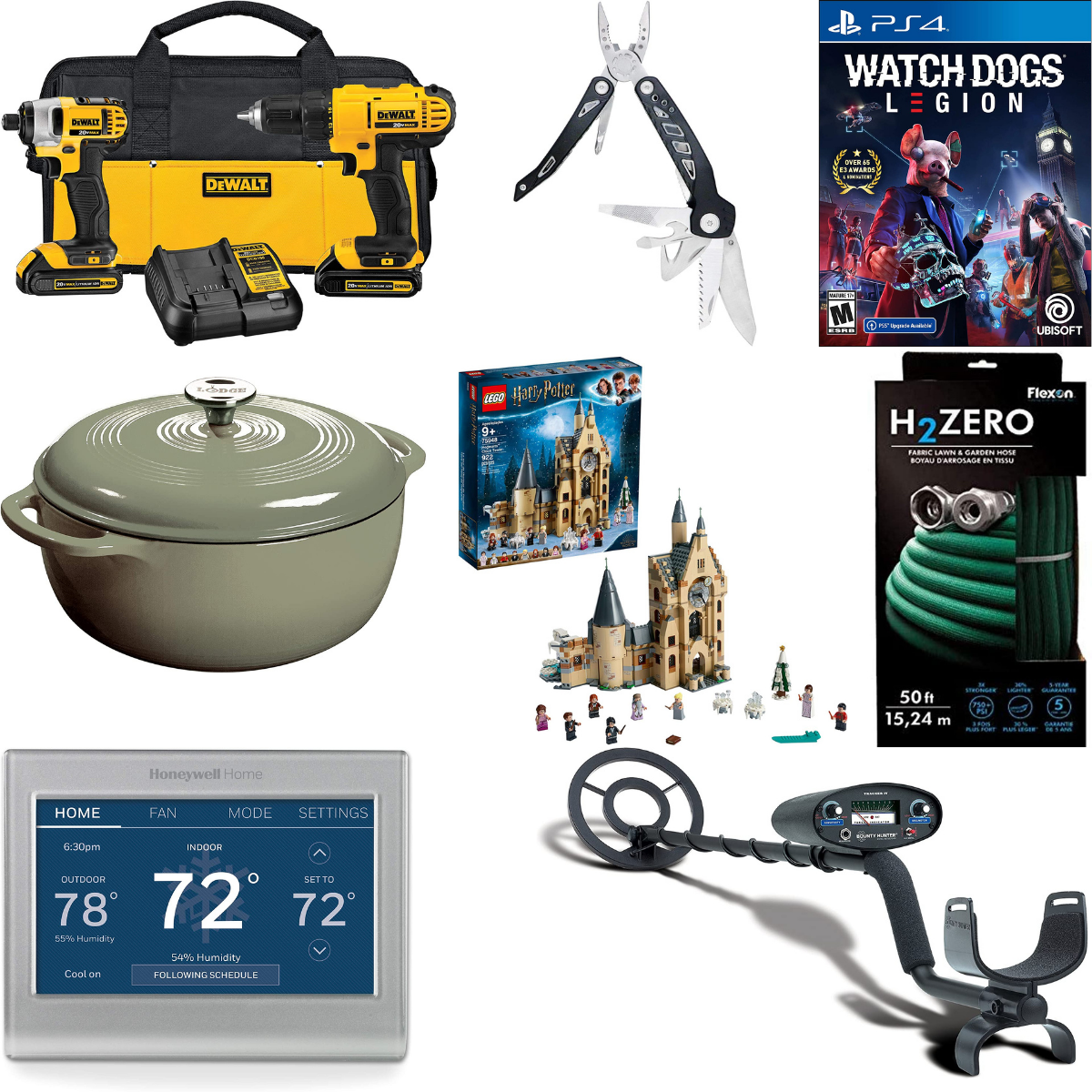 Check out these other gifts for dad
Get your game on! This season pass will let you play Assassin's Creed on your Xbox all year long.
Bose is the best in the sound business. These audio sunglasses have headphones attached to the sides without actually going inside or over your ears. They are the ultimate two-in-one gift!
Make sure your lawn looks great this year with a lightweight garden hose that won't twist and bunch and that you don't have to lug across the yard, whipping kids and dogs out from under you.
Ever wonder what kinds of cool things lay just beyond your sight in the tall grass or under ground? This metal detector can find all kinds of things. Plus, it can help when digging in your yard, to make sure you don't hit a sprinkler line.
This heavy cast iron enameled dutch oven is perfect for proofing breads, braising roasts, and making stews. Get the chef in your life, one of these large 7 quart kitchen necessities.
Does dad need somewhere to store his belongings while also looking cool? This utility pouch is perfect for taking an extra change of clothes and bottles of water to the zoo with the kids, to a pickup game, or a 5k run.
Which gifts for dad are your favorite?
Work out at home with this curvy barbell. Add weights to the ends and secure with clamps to make sure you're getting the ultimate lift.
This cordless drill combo kit will replace your old, tired drill. With 20V you'll be putting together shelves and making tables in no time.
Save money on your utility bill and always keep your house at the optimal temperature with this smart wifi thermostat. You can control it from your phone, so there's no need to get up to change it if you're hot or cold or if you forget to turn it off before you leave for vacation.
You never know when you might need a screw driver, pair of tiny scissors, or pliers. Keep this sleek multitool in your pocket or car for easy access.
This giant Lego set is perfect for keeping your hands busy and you'll build an awesome Harry Potter Clock Tower to show off to your friends. You can build it with your kids too!
This Playstation game is perfect for the gamers. The high action playing will keep you entertained for hours.