Easter is coming and I've planned out our menus. I thought I would share this short planning session that I have for our family and the menu we choose, since I am always asked how I handle holidays without losing all my hair.
Some items can be made a day or two ahead and others the morning of. I love to spread out the work over a short period of time, so that I have time to enjoy my quality time with my family and friends. As always, all of the items are all simple!!
Quick and Easy Brunch Menu
Keeping it Simple
For us simple means keeping the food, decor and diy projects to a minimum. We usually keep the price under about $25 and time for projects under three hours. That three hours is just so we can spend some time together working on projects and having some quality time.
The menu is also something that will be simply put together. Many of the items can either be made one or two days in advance, put into the slow cooker, or done very quickly right before brunch starts.
Family time
Each family member spends time working on a project and cooking something. Again, not to weigh us down in time. But to allow us the time to talk, share food and some traditions.
This means that we can easily have one person chopping, one person mixing, one doing dishes and once cooking.
This post contains affiliate links, which means I receive a small commission, at no extra cost to you, if you make a purchase using this link.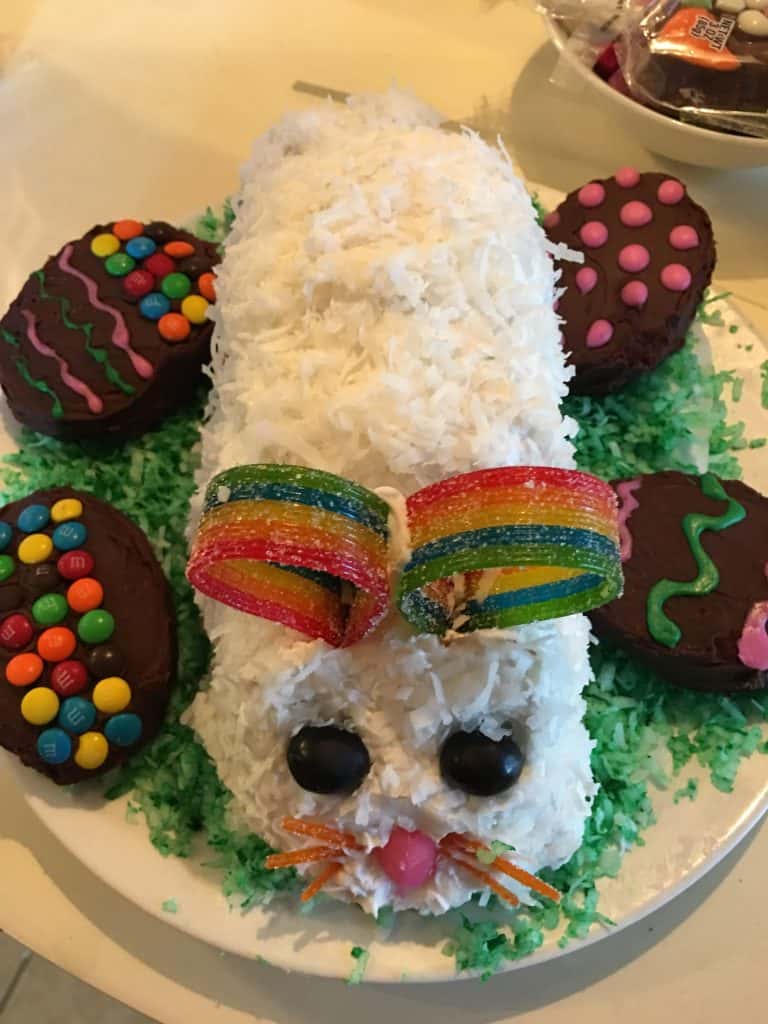 This year my daughter did a Bunny Cake with coconut and brownie eggs
Small commitment
I know it can be hard. Expectations, pressure on yourself, whatever it is. It's there. Trying to be everything to everybody and have the most beautiful pictures posted on social media. It can weigh you down.
But is that what truly motivates you and makes you happy? Take a second to think about your favorite Easter with your family. What do you remember most?
Remember you are sowing seeds into the very fabric of your family. Nothing worth having is going to come from trying to have the perfect picture.
The menu
We keep it pretty simple. Sometimes the menu changes based on what's in store and what's on sale. But we almost always have ham or lamb on the menu.
Here is what we buy
Ham

Breakfast casserole

Potatoes (hash browns, crispy, etc)

Eggs (poached, eggs Benedict, quiche, etc)

Bacon (yes even with ham)

Pancakes / waffles

Punch/mimosas

Salad

Kids drinks and Adult drinks
The breakdown
Morning slow and low
Spiral ham w/pineapple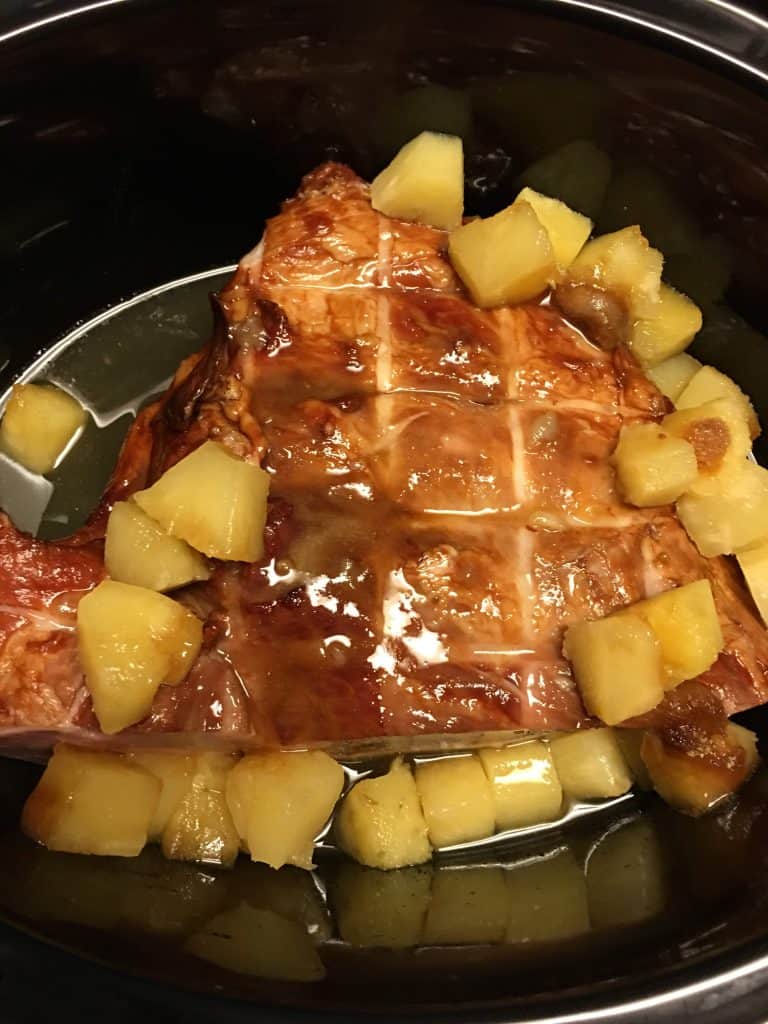 Now you can put this in overnight but I honestly think it smells too good and I wake up in the middle of the night and have s midnight snack. So I've had to change the recipe to a morning recipe.
Morning or night before
Breakfast casserole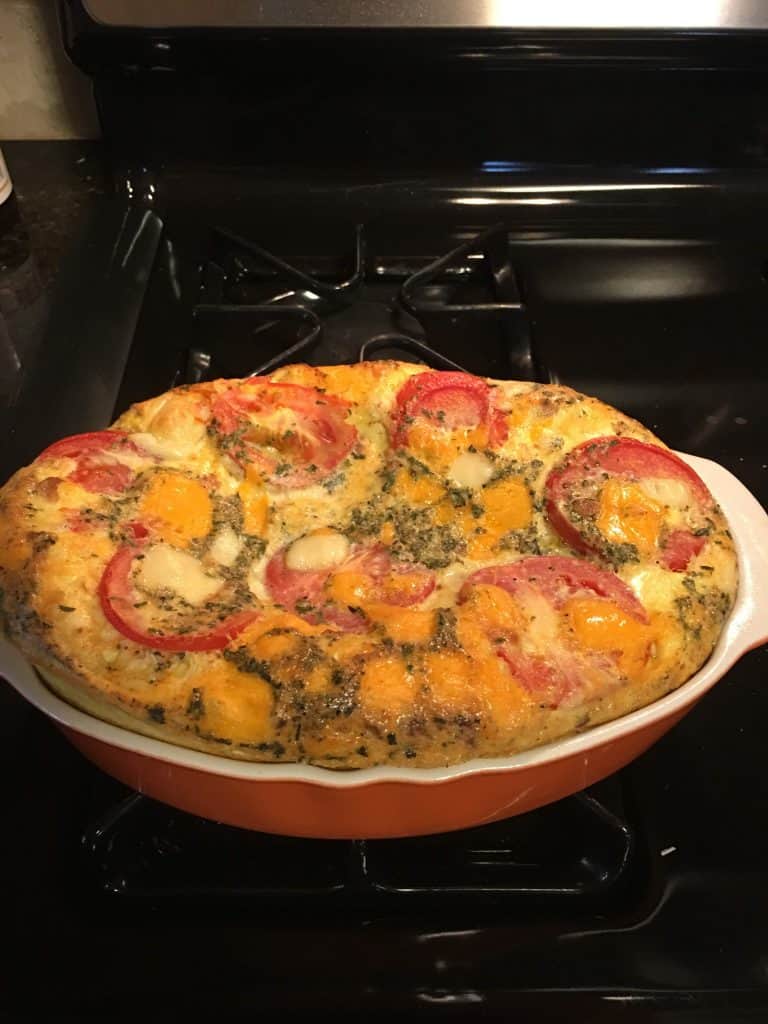 This can also sit overnight after cooked and be warmed in the morning. Sometimes we eat it cold as well. Which makes life so much more simple.
Easter Morning
Eggs
Making a quiche
Pancakes or waffles
Night before
Bacon
Overnight
Mimosa
Virgin drink
That's it. Now you don't have to have all of what we have and we often don't.
Leftovers
Like I said above, we don't always make everything. It will depend on the availability of the items, the price and the time we have for projects.
But if we do have all of it, it's nice to have the leftovers for dinner later. Especially the quiche, potatoes and ham cold with some hot sauce. Yeesss!
Sometimes I will buy or make rolls and have ham sandwiches/sliders for dinner, salad and a little punch on the side and that's it.
Again, keep it simple and remember that there is a reason to keep it simple. Simple is truly the best.
Disclaimer: Don't go trying new recipes out this Easter on Easter morning. I do not want anyone hurt on Easter
That is it for our families Easter brunch ideas. What are some of your family favorites?
Honorable mention
Here is what didn't make the menu but always nice to have on hand.
Raspberry sorbet mimosa
Carrot cake waffles
Elevated hash browns
Beermosas