Sourdough Challah is light, fluffy, and oh so tender. Since it's made with sourdough starter, it's slightly tangy as well. This is a beautiful bread to make for any special occasion or when you're feeling creative.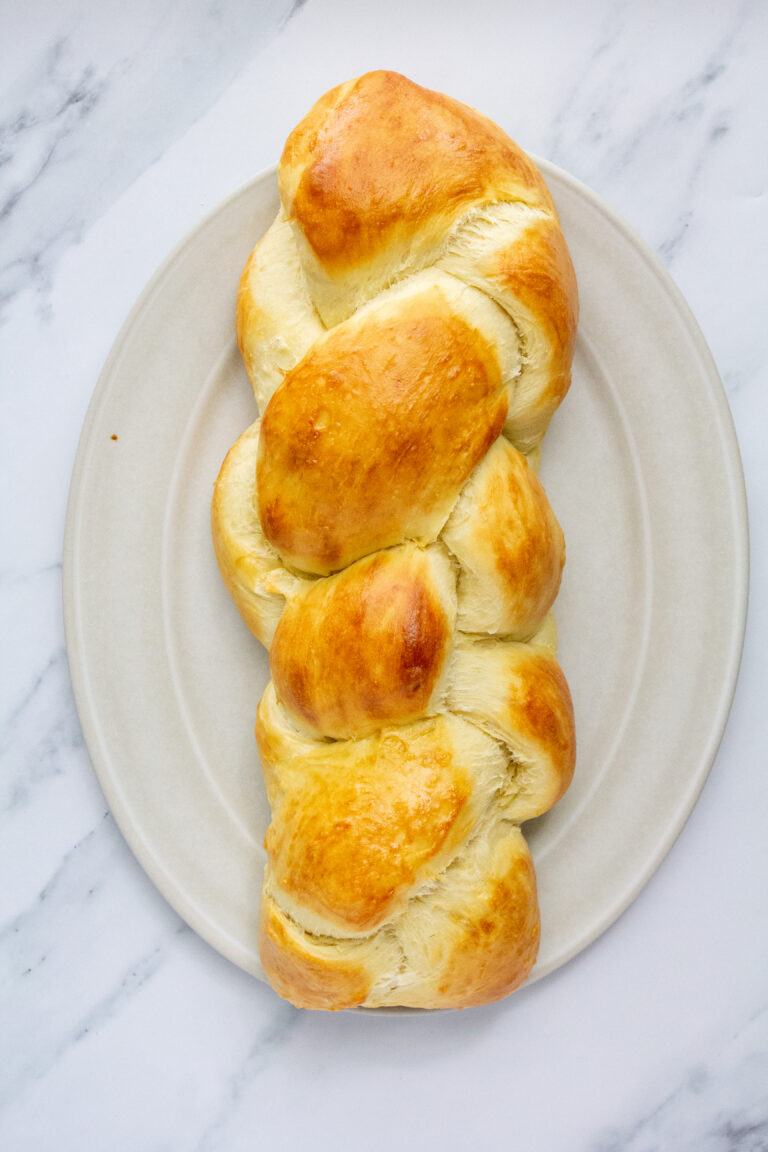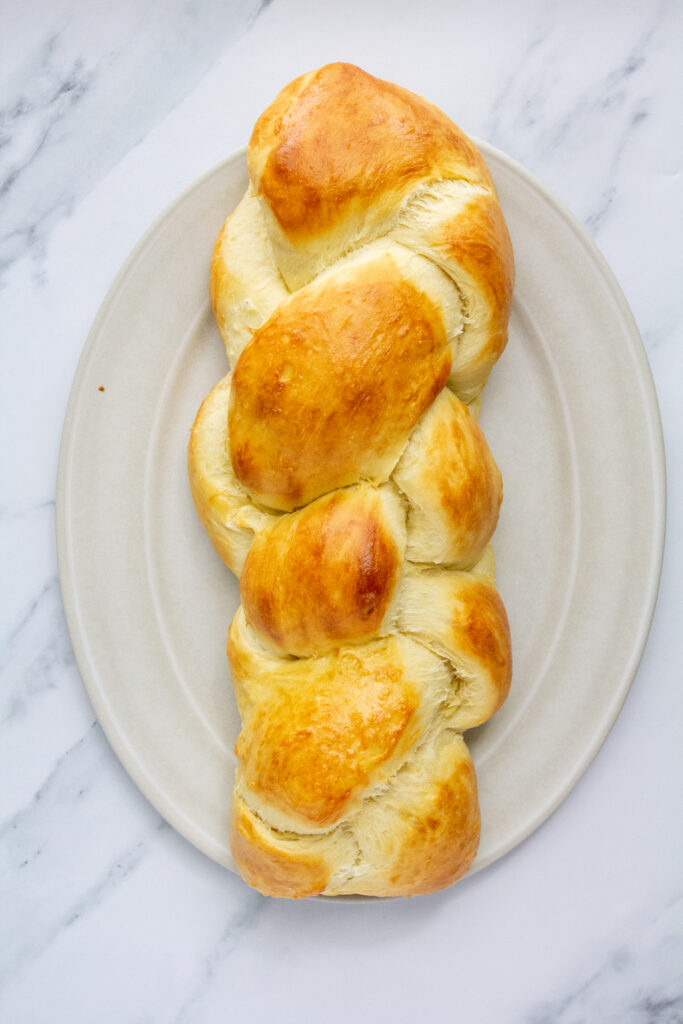 This post contains affiliate links, which means I receive a commission, at no extra cost to you, if you make a purchase using this link. Thank you!
Challah can be made sweet or savory. This recipe is delightfully sweet and has a four way braid but can also be done with three braids as well. This bread may seem intimidating because of the beautiful braid, but it's surprisingly simple!
This sourdough challah recipe is made with active starter and needs time to rise to double its size. If your starter isn't active enough (bubbly enough) it may take a little more time to rise. Don't worry, this is not a big deal! If it hasn't risen in the time allotted, just leave it on the counter until it has. This could take up to 24 hours and is called bulk fermentation.
Ingredients
The Dough
4 cups all purpose flour, sifted
1 cup of sourdough starter, fed and active
1 cup warm water, no more than 105 degrees Fahrenheit
⅓ cup of sugar
3 eggs
¼ cup vegetable oil
2 tsp salt
The egg wash
1 egg
1 tsp granulated sugar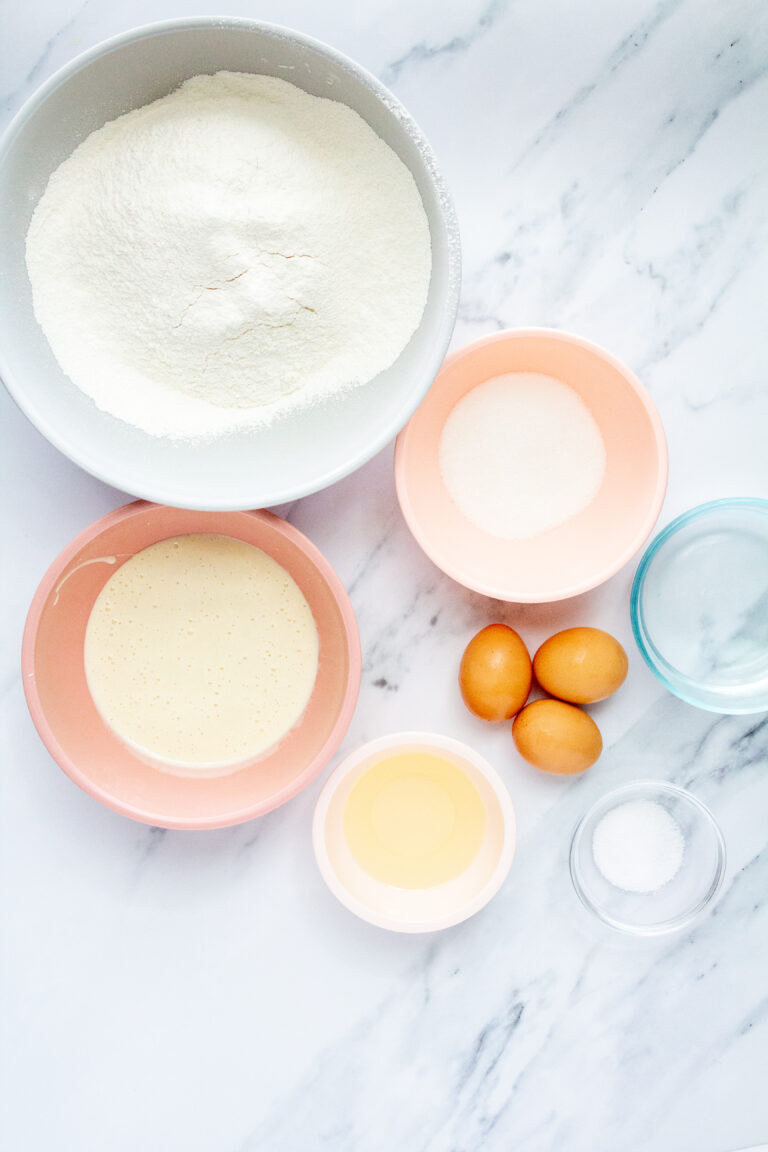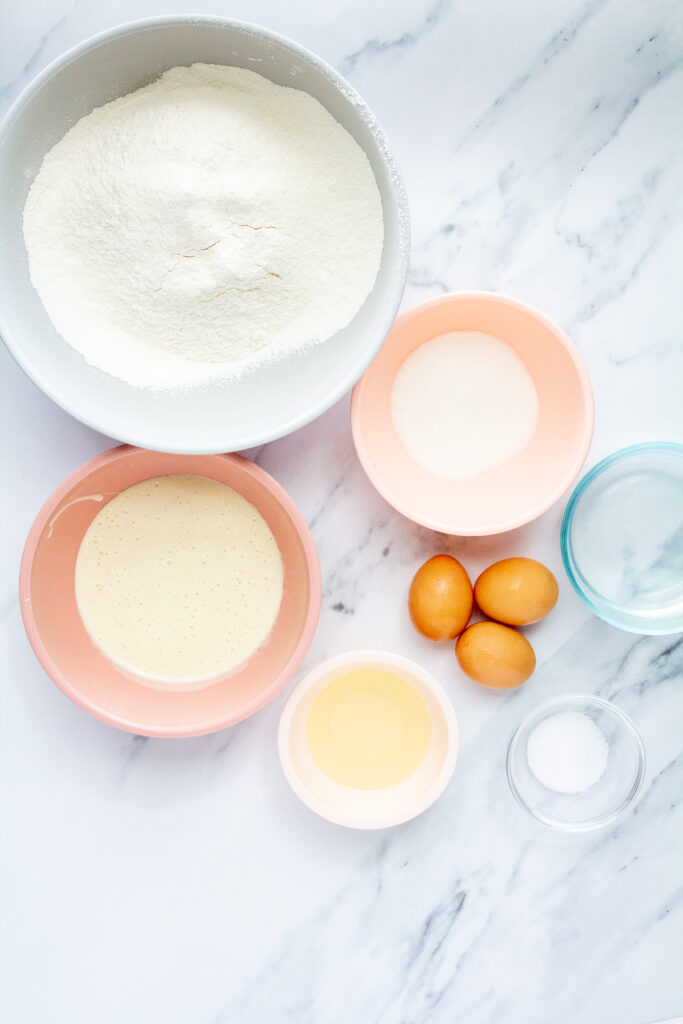 Instructions
In a large mixing bowl, using your dough hook, on low speed combine the sourdough, sugar and ½ of the flour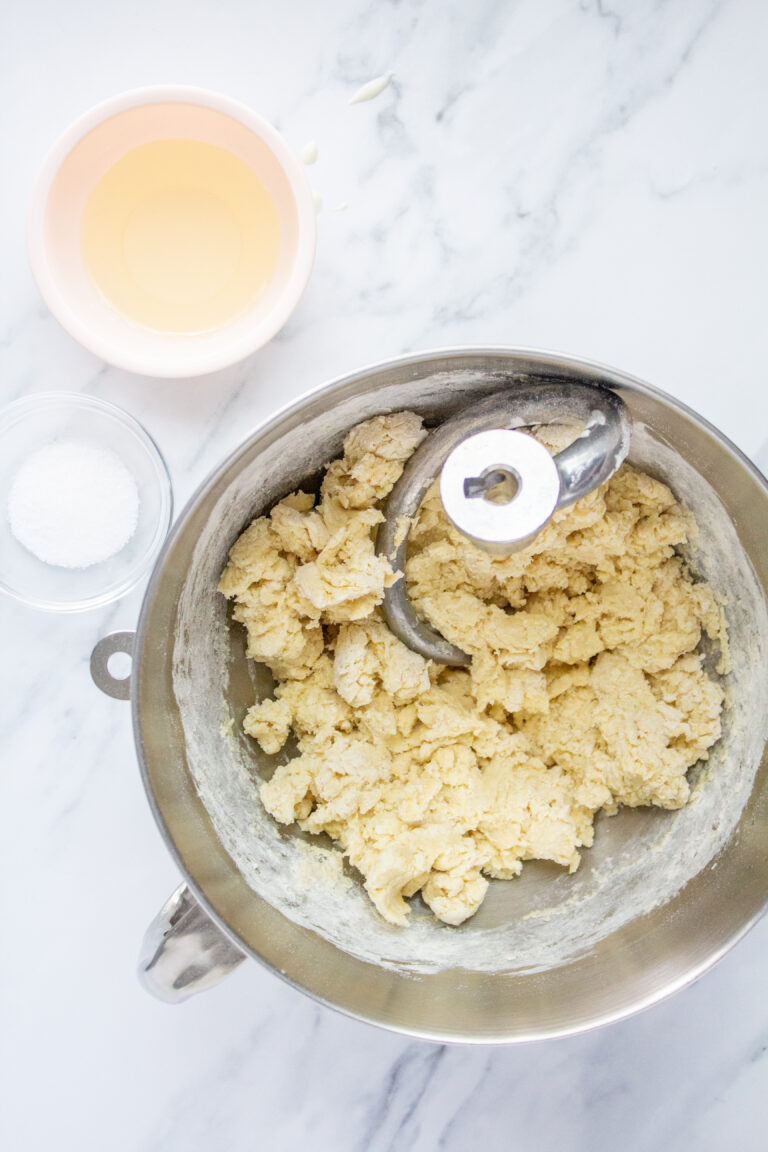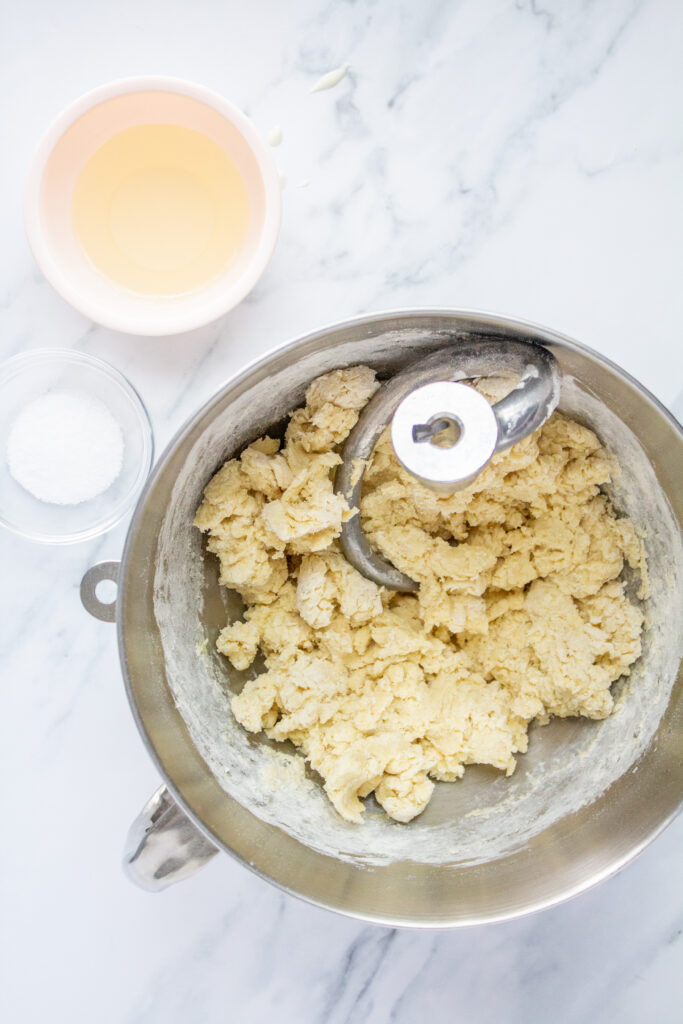 Now add the eggs and the remaining flour and combine on medium speed. Then add the oil, water and salt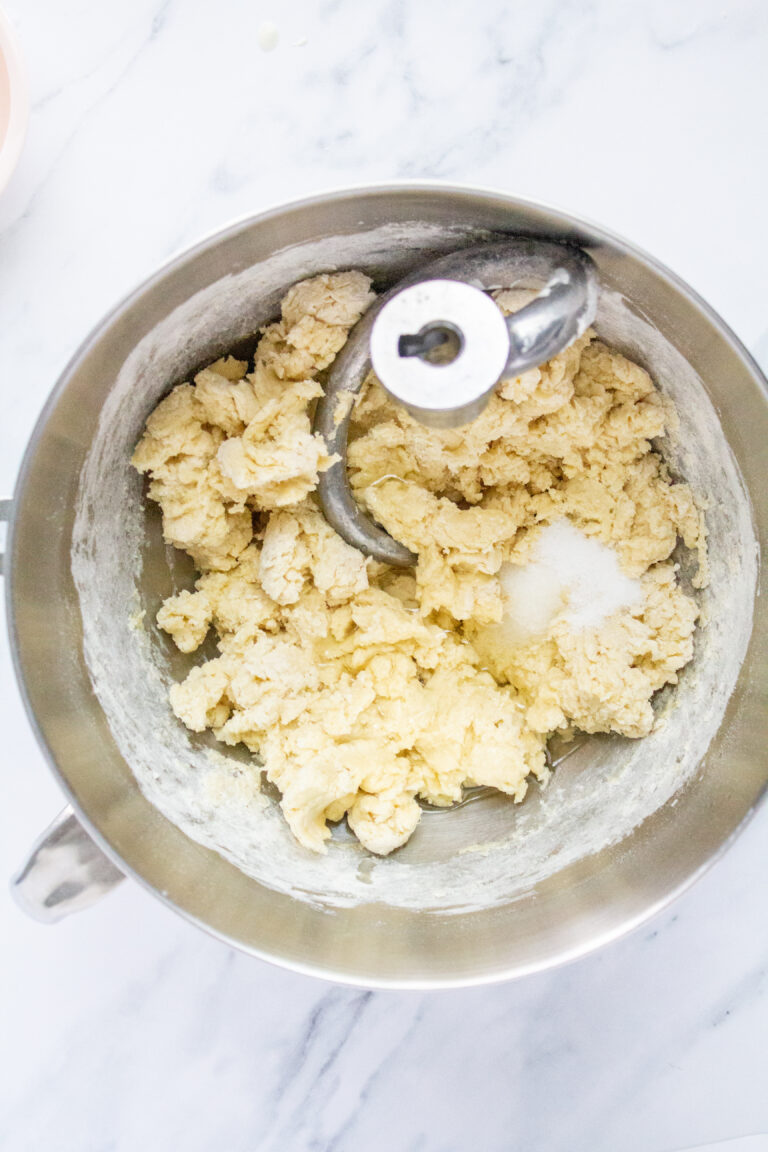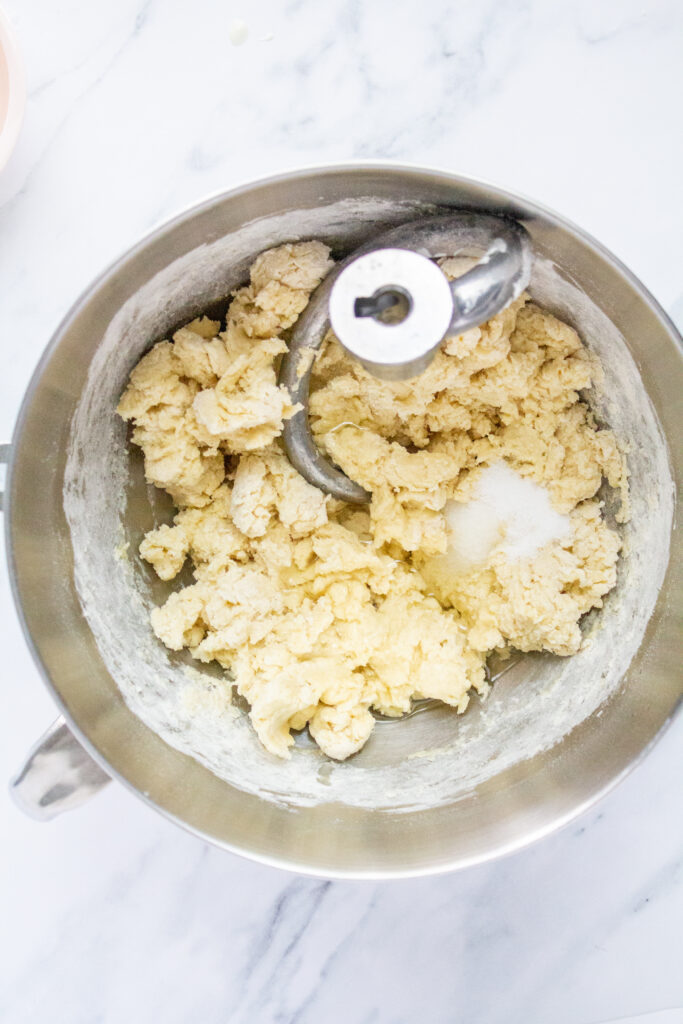 Continue to let the stand mixer knead the dough for 7 to 10 more minutes. Then turn off the mixer and scrap down the bowl. About every five minutes. I had to let my motor rest for a while, so this was the perfect opportunity to scrap down the sides. The dough needs to be smooth and elastic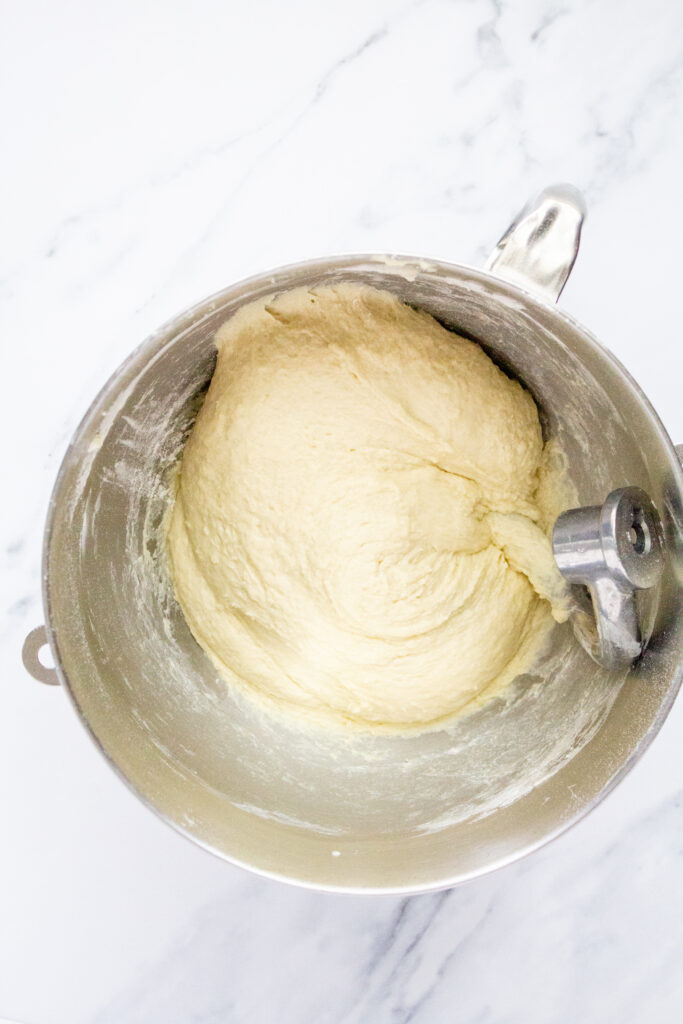 If the dough is sticky, meaning it is sticking to the sides and bottom, add in a tablespoon more of flour.
In another large mixing bowl, coat it with oil and place the dough ball inside. Cover and let rest until it is doubled in volume. Around 2 to 4 hours.
When the dough has doubled punch down the dough.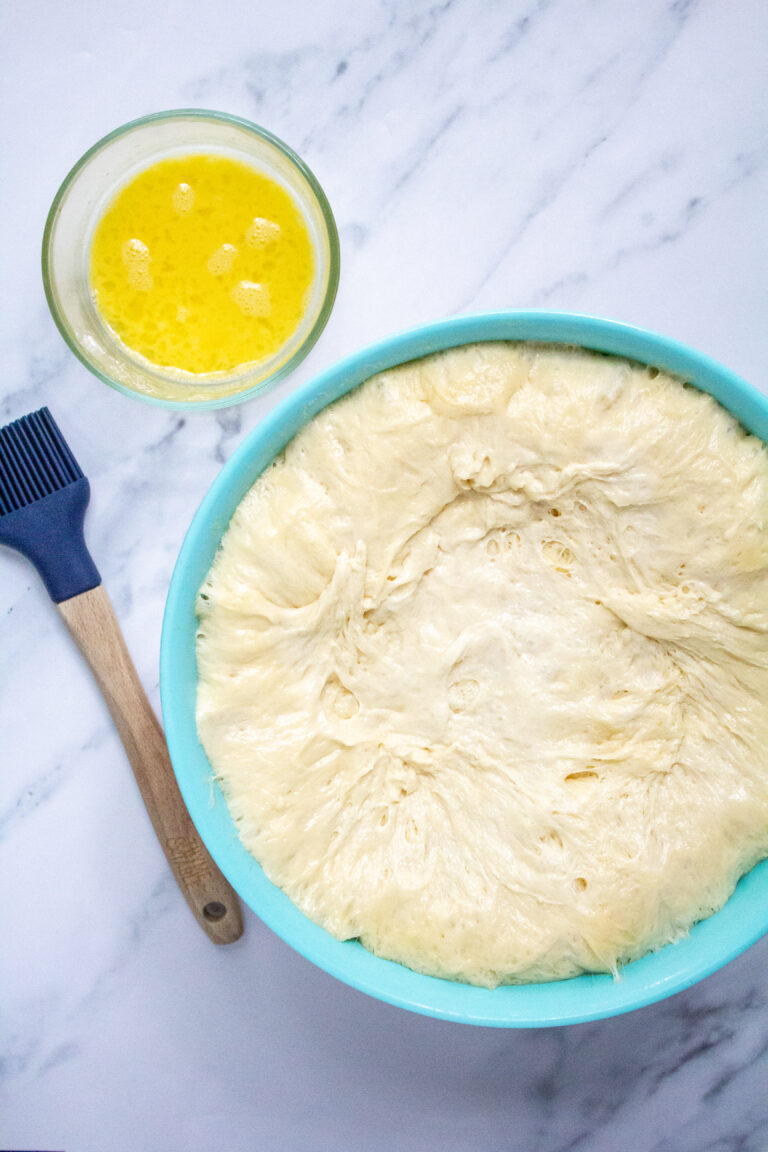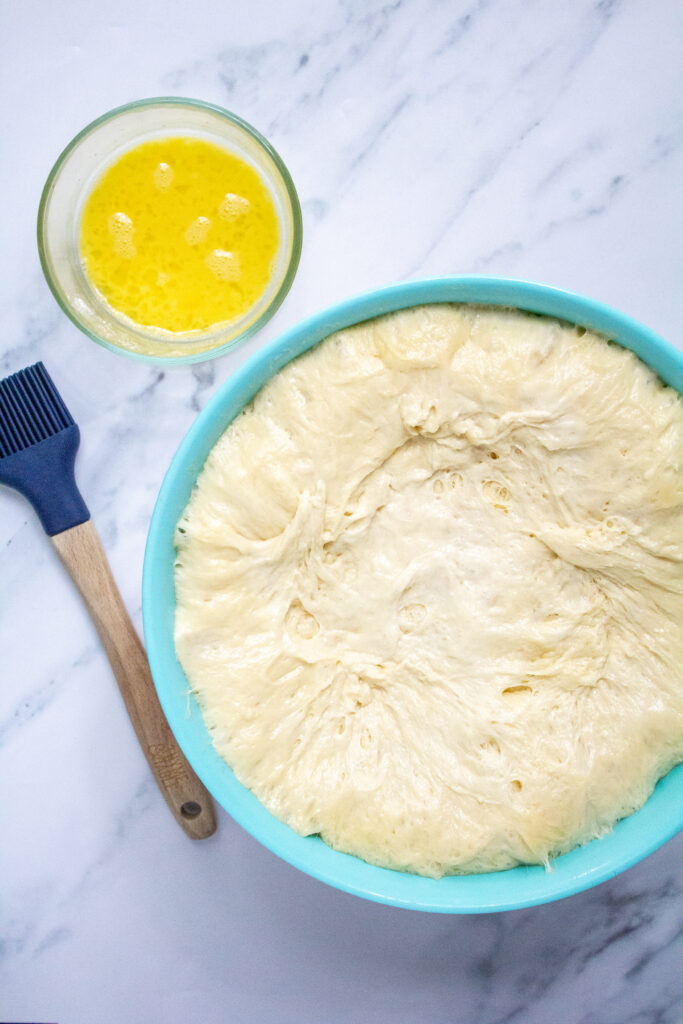 Make the egg wash
Beat the egg and sugar together
Making the braid https://www.youtube.com/watch?v=llhB1eNh580
Preheat your oven to 340 degrees fahrenheit
Flour your countertop and turn out dough on to the surface
To make one long braid, divide the dough into 4 equal portions.
Roll out portion of dough into 12 inch long ropes and then placing them side by side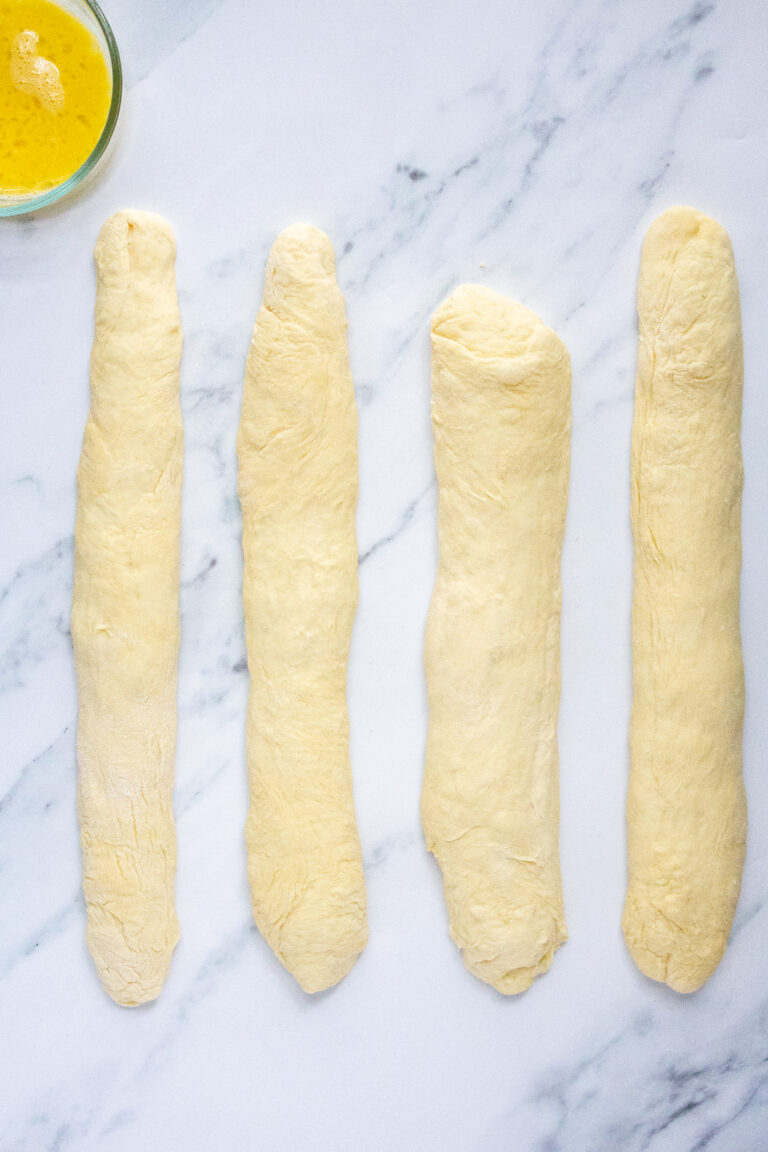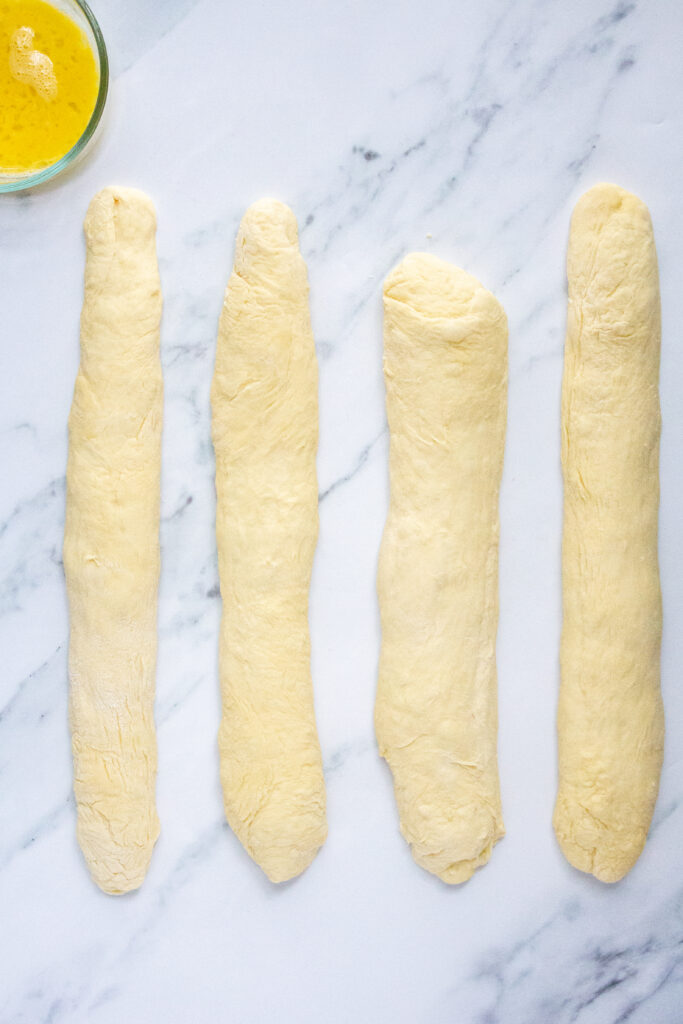 Pinch the ends of the top part of the dough, furthest away from you
Then begin braiding the ropes
Place the loaf on a parchment lined baking sheet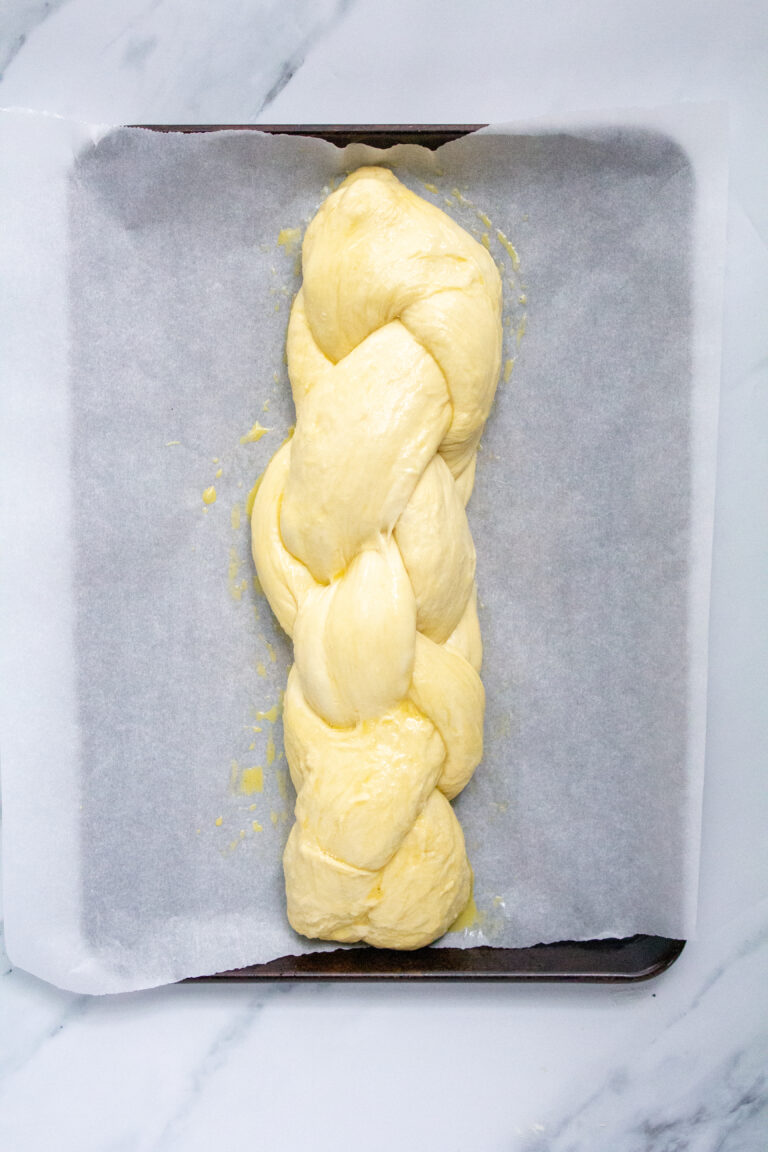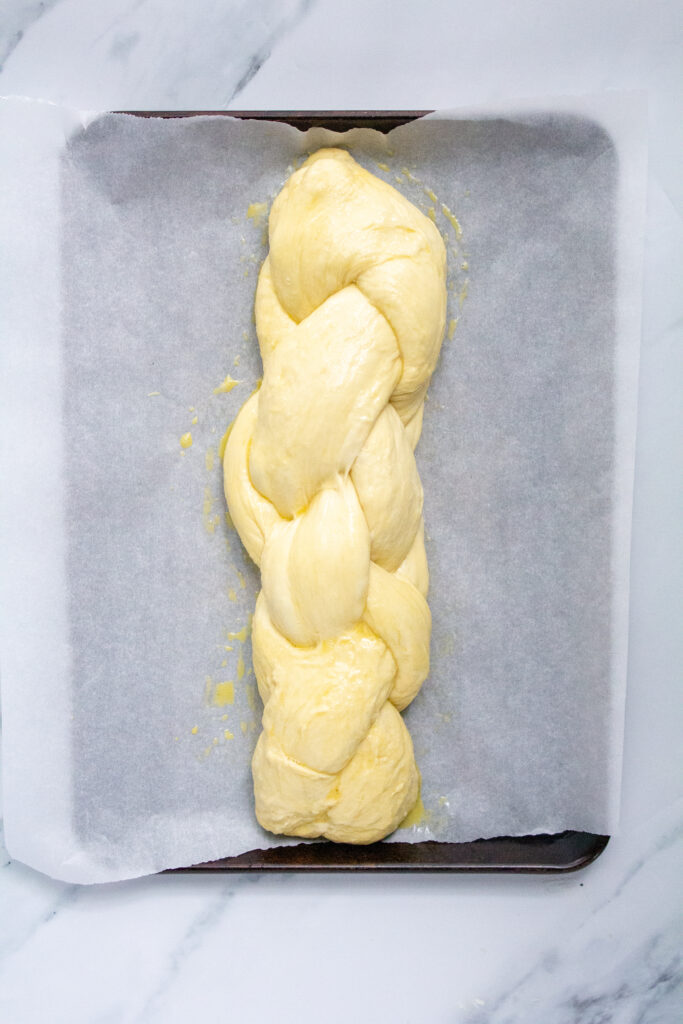 Brush the top of the loaf with your egg wash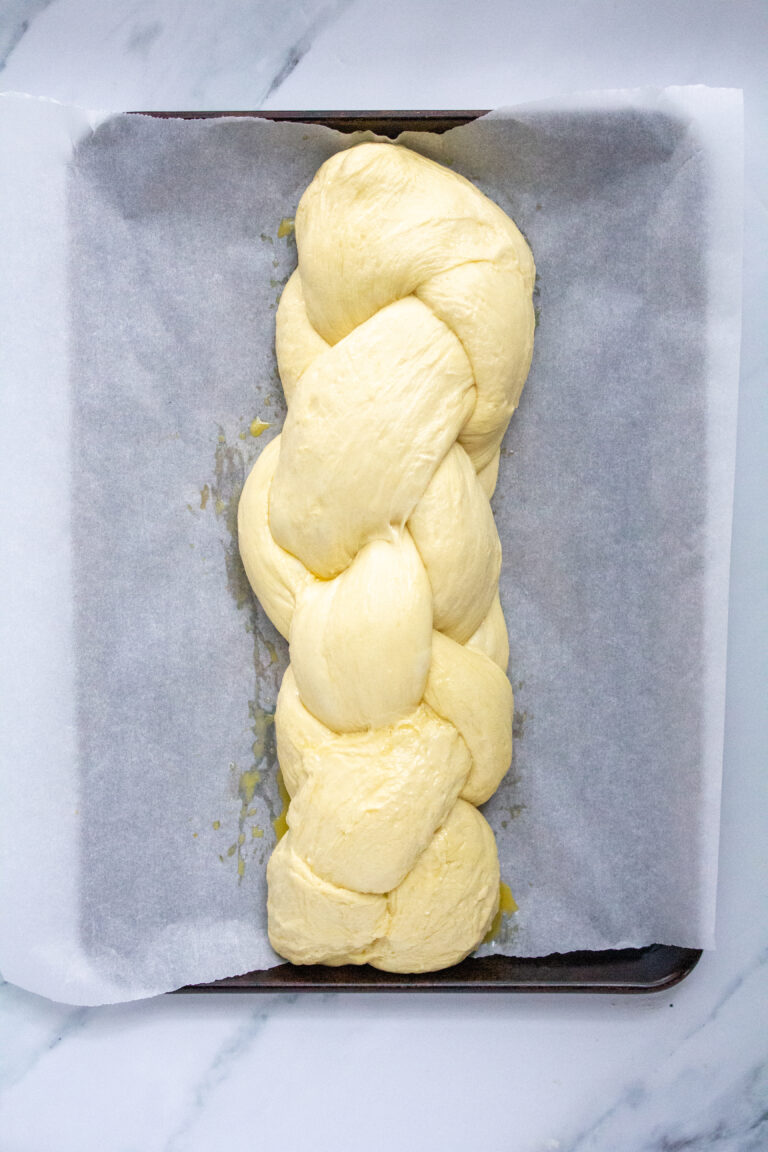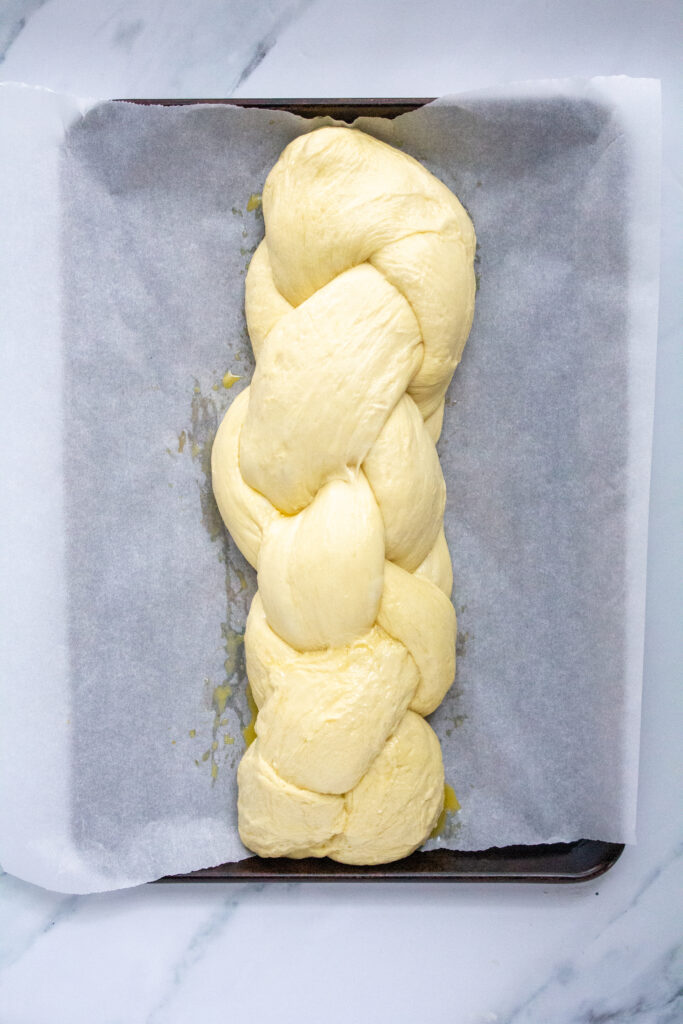 Place in the oven
Bake for 35 to 35 minutes. Test to see if it is done by tapping the bottom of the loaf. It should sound nice and hollow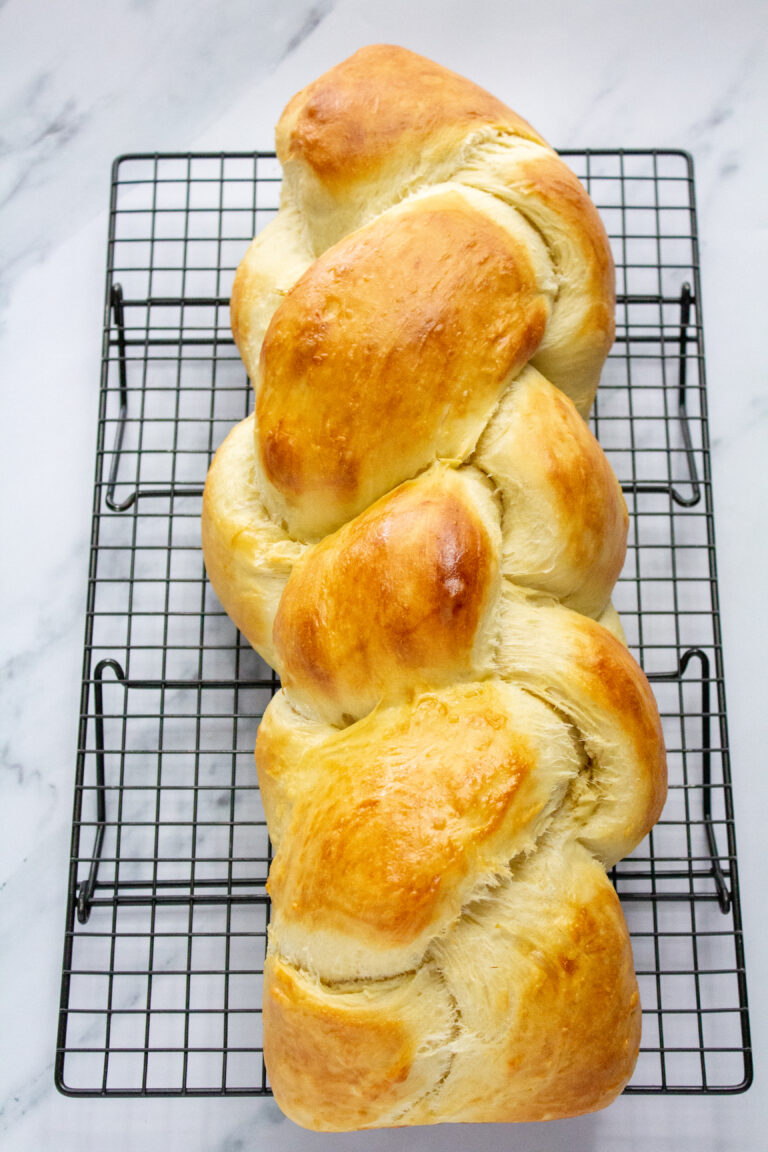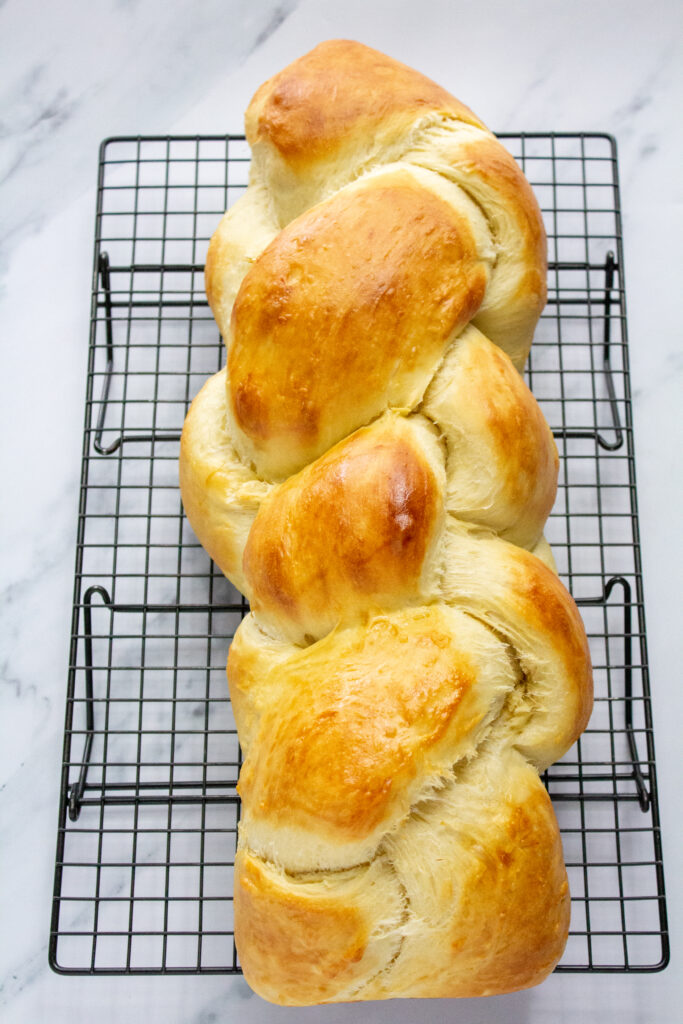 Make the Challah dough by hand
Instead of using a stand mixer to make the dough, you can also make it by hand. In this case, you would mix the dough with a spoon until it's all combined and then knead it on the counter for about 10 minutes until it's smooth and elastic. Here's an example of what this looks like: https://www.williams-sonoma.com/recipe/challah.html
Make the Challah with a stand mixer
In this sourdough challah recipe, the dough is made with a stand mixer using a bread hook and allowed to rise to create a wonderful light and airy texture. There are many Kitchenaid mixer bread recipes and this is one of the best!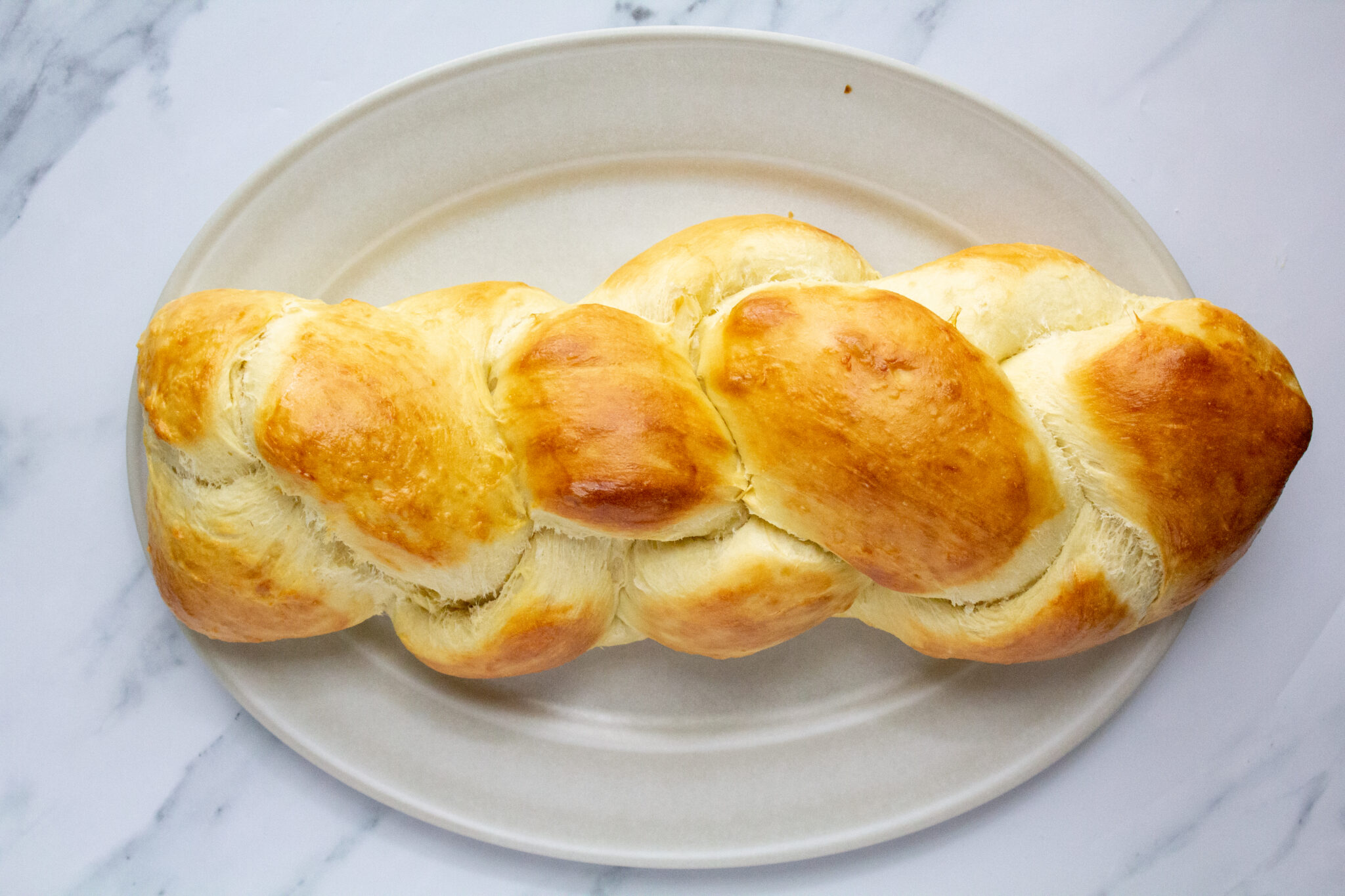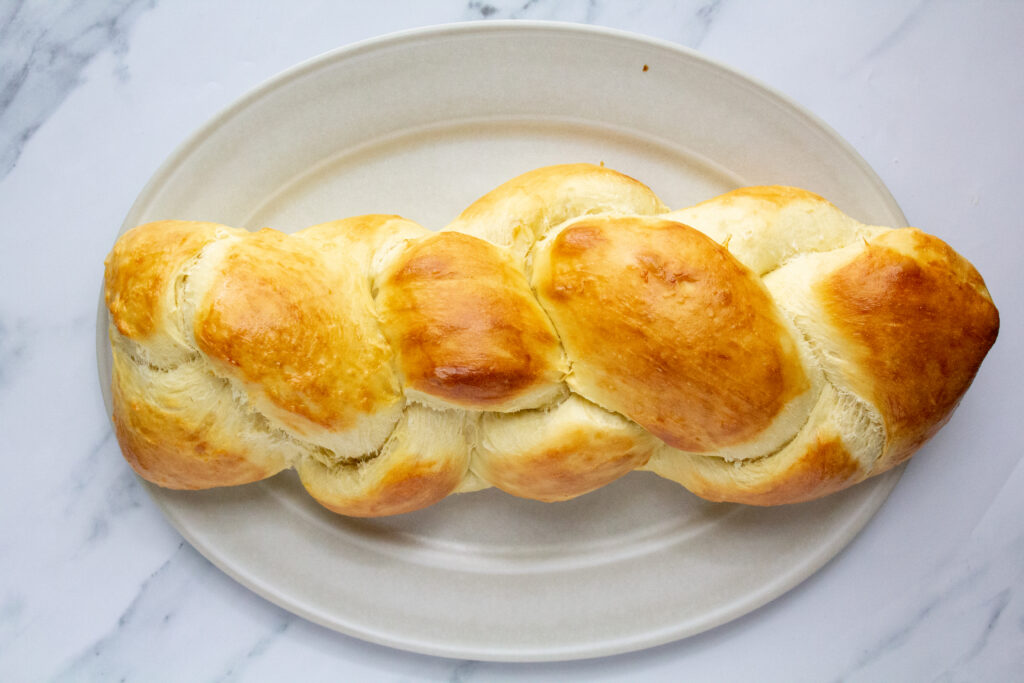 Recipes Using Challah Bread
What are some recipes that use challah bread, you might ask? There are many! This Kitchenaid bread recipe can be used as a foundation for Challah bread pudding, a savory garlic and rosemary with sesame seeds challah, challah French toast, challah bread stuffing, cinnamon raisin bread, and grilled cheese sandwiches.
This is just a short list of things you can do with the bread once it's made. I encourage you to try them all!
Which flour is best for challah?
All-purpose flour works great for this easy sourdough challah bread. Any flour that is high in gluten (which makes the dough stretchy) is great and can include bread flour and even whole wheat flour.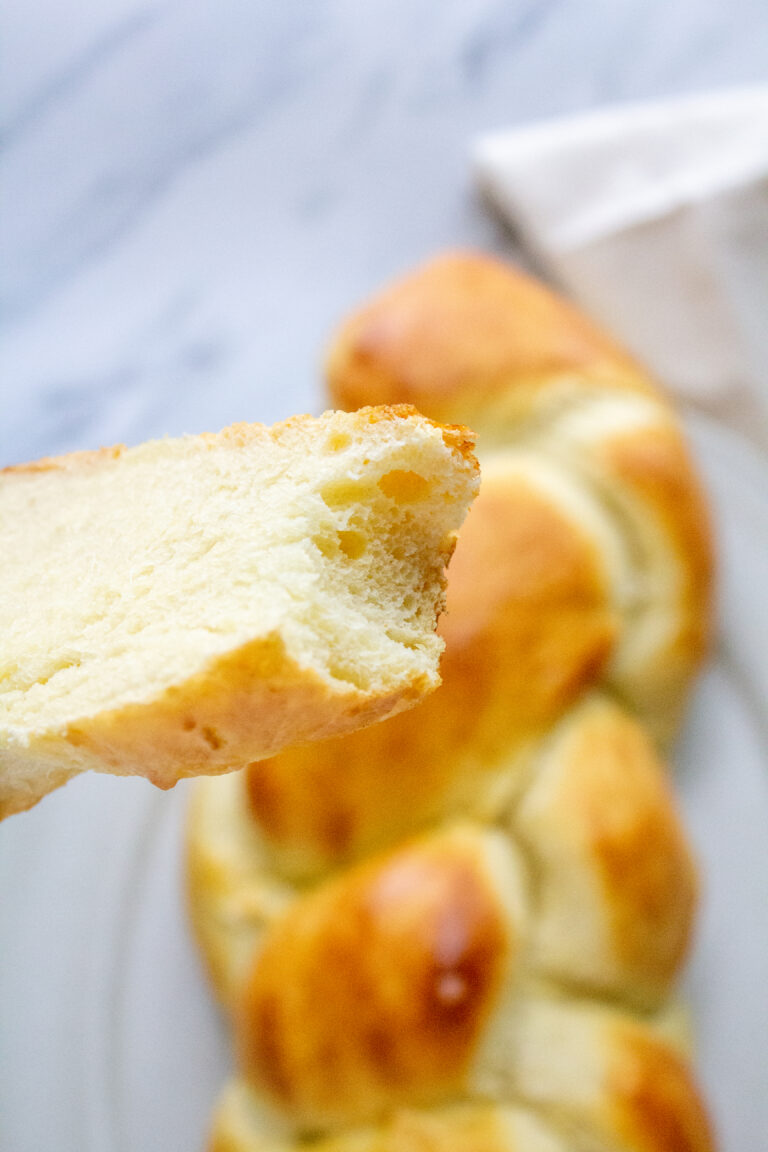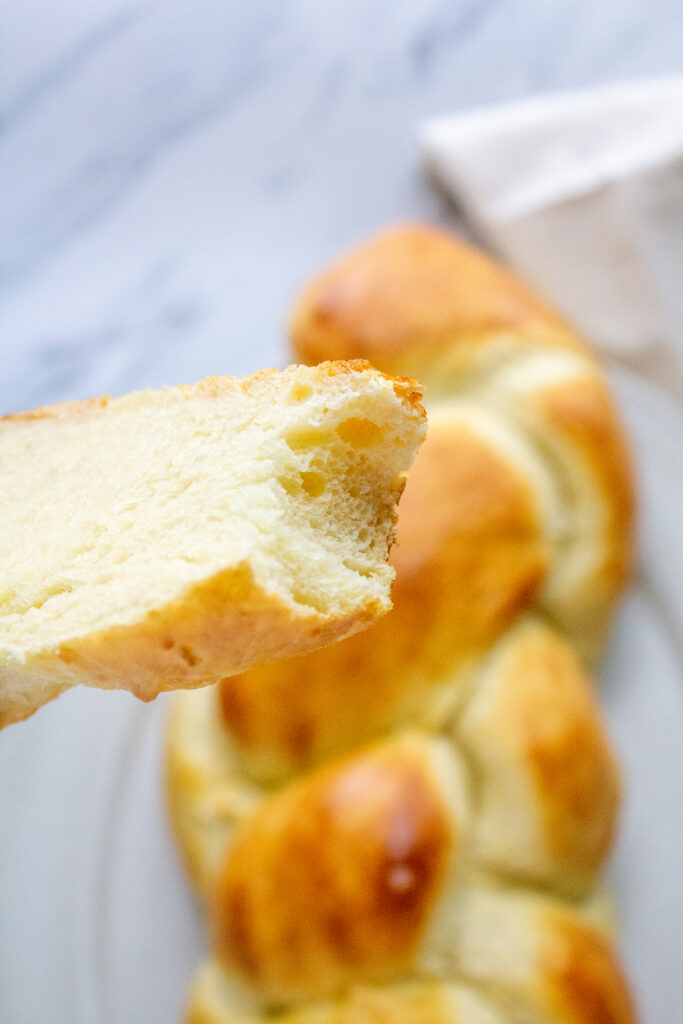 Where is challah from?
Challah is a traditional Jewish bread that is served on special occasions such as Shabbat and other holidays. It is kosher, meaning it was made with no animal parts (other than eggs). In Jewish culture, a piece is set aside as an offering before braiding and baking. It can be made with three or more braids. This recipe calls for four. It's also called cholla, Kitke, koylatch in other countries.
FAQ's
What makes challah bread different?
Challah bread is a traditional Jewish bread that is Kosher. It's typically more yellow than other breads because of how many eggs are used.
Is challah bread similar to brioche?
These two breads are similar, however, they differ in one key way. French brioche is made with butter and challah is made with oil.
What is levain?
You may have heard the term stiff levain in reference to challah. This may be a new term, however, it simply means use a thick sourdough starter. This is a sourdough bread and calls for some discard, which is a great way to use it! 
Is sourdough challah healthy?
This depends on what you put in it. It can be made healthier whole wheat flour, honey instead of refined sugar, and coconut oil instead of vegetable oil. The one plus is that this bread isn't made with butter, like brioche. That in itself is a bonus!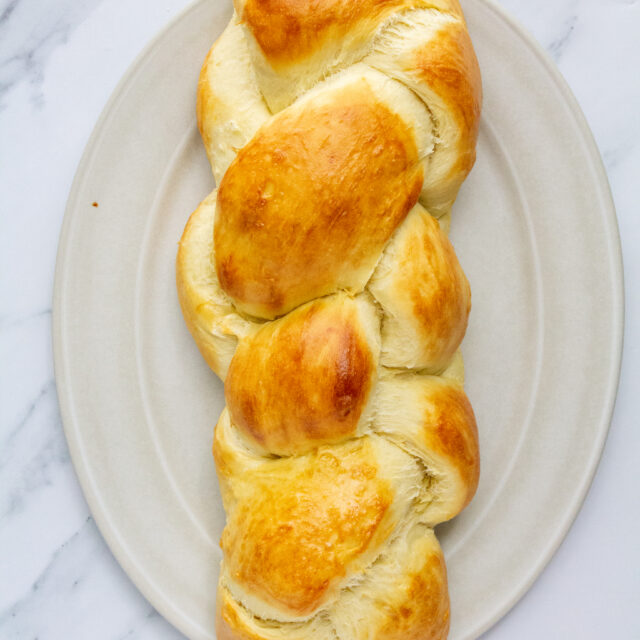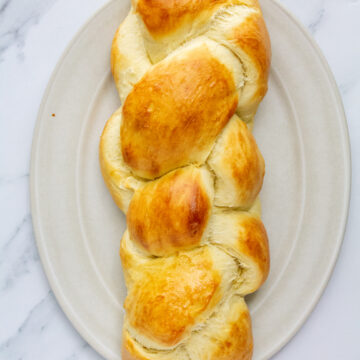 Sourdough Challah
Sourdough Challah is light, fluffy, and oh so tender. Since it's made with sourdough starter, it's slightly tangy as well. This is a beautiful bread to make for any special occasion or when you're feeling creative.
Ingredients
The Dough
4

cups

all-purpose flour

1

cup

stiff sourdough starter, fed and active

1

cup

warm water, no more than 105°F

1/3

cup

sugar

3

eggs

1/4

cup

vegetable oil

2

teaspoons

salt
Egg Wash
1

egg

1

teaspoon

granulated sugar
Instructions
In a large mixing bowl, using your dough hook, on low speed combine the sourdough, sugar and ½ of the flour

Now add the eggs and the remaining flour and combine on medium speed. Then add the oil, water and salt

Continue to let the stand mixer knead the dough for 7 to 10 more minutes. Then turn off the mixer and scrap down the bowl. About every five minutes. I had to let my motor rest for a while, so this was the perfect opportunity to scrap down the sides. The dough needs to be smooth and elastic

If the dough is sticky, meaning it is sticking to the sides and bottom, add in a tablespoon more of flour.

In another large mixing bowl, coat it with oil and place the dough ball inside. Cover and let rest until it is doubled in volume. Around 2 to 4 hours.

When the dough has doubled punch down the dough.

Beat the egg and sugar together

Making the braid https://www.youtube.com/watch?v=llhB1eNh580

Preheat your oven to 340 degrees fahrenheit

Flour your countertop and turn out dough on to the surface

To make one long braid, divide the dough into 4 equal portions.

Roll out portion of dough into 12 inch long ropes and then placing them side by side

Pinch the ends of the top part of the dough, furthest away from you

Then begin braiding the ropes

Place the loaf on a parchment lined baking sheet

Brush the top of the loaf with your egg wash

Bake for 35 to 35 minutes. Test to see if it is done by tapping the bottom of the loaf. It should sound nice and hollow
Recipe Inspired By: Bread and Soup Cookbook 1975