Whether you are making a house salad in a small bowl or a large salad bowl these toppings are a perfect answer for What Goes On Salad.
I always like to make salads ahead of time and I highly recommend it, so that busy families have some time to relax around the kitchen and not have to worry about washing and prepping all the things that go into a salad.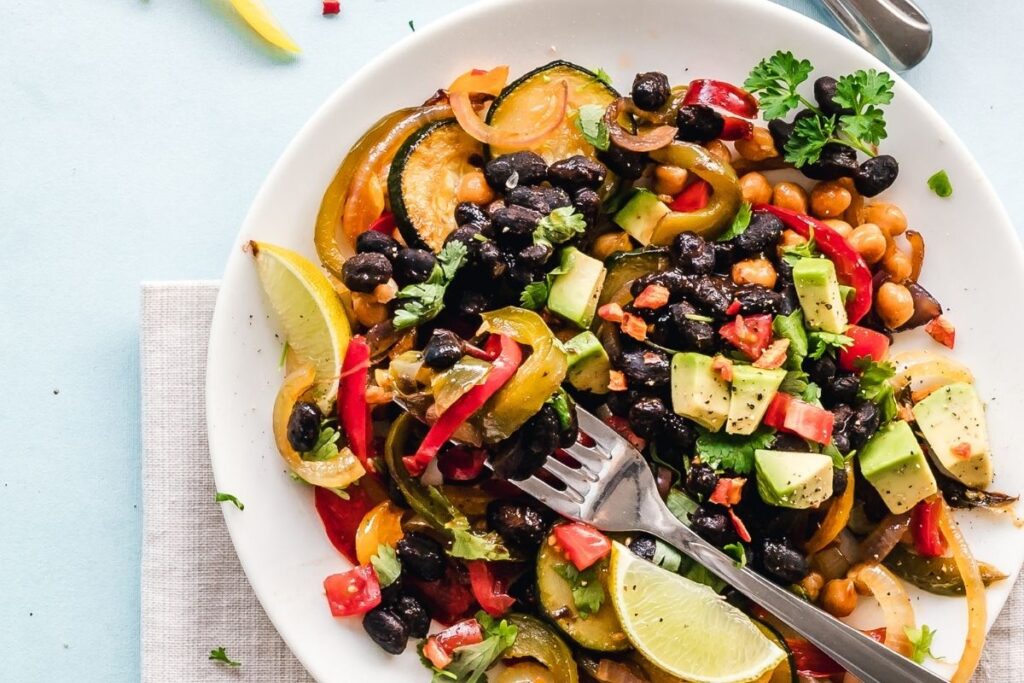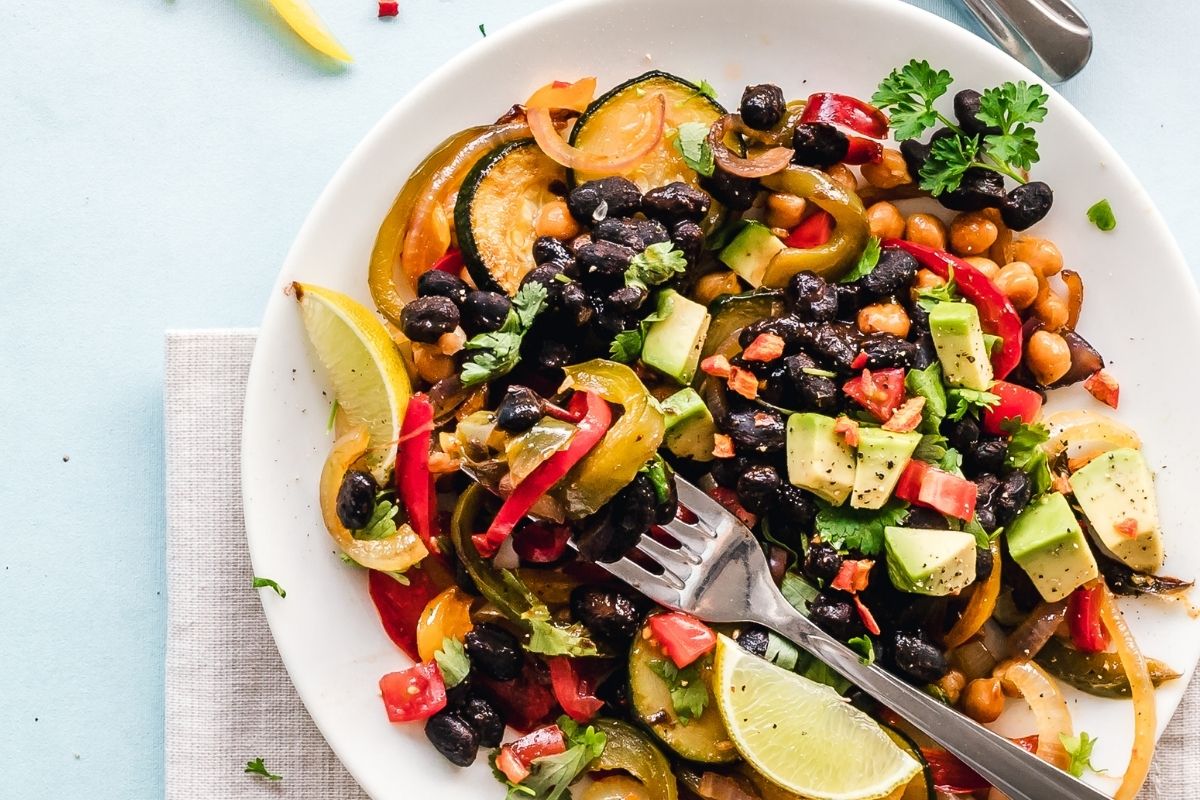 This post contains affiliate links, which means I receive a commission, at no extra cost to you, if you make a purchase using this link. Thank you!
Classic House Salad
A house salad recipe starts with fresh crisp lettuce. We use romaine lettuce (not just the hearts) and can easily sit in the fridge overnight. Just leave the salad dressing and croutons off until you serve.
Tomatoes
Cucumbers
Croutons
Cheddar cheese
Red onion
Tossed Salad
A tossed salad can look different in each household.
The premise is that you want leafy greens, fresh veggies, and usually olive oil but you can switch it out if you like (more about this below when we talk about house salad dressings).
Shredded carrot
Grape tomatoes
Radish
Cucumber
Corn
Red onion
Crouton
Make it Italian
Pickeled banana peppers
Red onions
Italian olives
Roma tomatoes
Italian meats ( soppressata, prosciutto, pancetta)
Serve immediately.
House Salad Dressing
Red wine vinegar, extra virgin olive oil, black pepper, salt is all you need for a traditional house salad dressing.
You can change it up a little by adding herbs to the dressing. Remember not too much, or they will overpower the dressing and salad.
You can change it up a little by using different types of oil. For example, sliced avocado oil, rich and nutty walnut oil, or hazelnut oil would all be great ideas.
Be sure to switch your red wine vinegar out to for a little variety. I love using champagne vinegar, apple cider, rice wine vinegar, and white vinegar as options.
You can even use lime or lemon juice as an alternative
Salad Toppings
Salad toppings can make a significant difference in the way you view your salad.
Instead of always adding cheddar cheese to your salad try adding something different. Here are some great alternatives that can make a major difference with a simple scattering.
Types of cheese for a salad
Goat cheese, blue cheese, Oaxaca cheese, shaved parmesan cheese, feta cheese, Manchego cheese, mozzarella, and gorgonzola all offer a tang and saltiness to your salad.
Optional Salad Add-Ins
Flavoring your salad with dressing and cheese is great. But you can also add a variety of nuts, veggies, and fruit to the mix as well.
Here are a few of our favorites.
Seeds and Nuts: Sunflower seeds, walnuts, pecans, peanuts, hemp seeds, toasted pine nuts, pumpkin seeds, slivered almonds, candied walnut, or pecans
Beans (protein): black beans, kidney beans, white beans, chickpeas, lentils
Jarred Veggies: marinated artichoke hearts, sundried tomatoes, black olives, banana peppers, olives (stuffed with garlic, cheese or jalapenos), pickled cherry peppers (I like hot cherry peppers) — https://amzn.to/3AjVSS8 — pickled jalapenos
Fresh Veggies (or roasted): Red Onion, sliced bell peppers, corn, celery, cherry tomatoes, avocado, roasted vegetables, roasted sweet potatoes, roasted potatoes, roasted asparagus, spinach
Protein(cooked): salmon, chicken, steak, pork, shrimp, tofu, scallops, orange roughy, fried chicken, bacon, brisket, pulled pork, hard-boiled egg, fried egg, rotisserie chicken, chicken salad, edamame, turkey, crab cakes, tuna, bulgogi beef, Gyro meat
Fresh or Dehydrated Fruit: Apple, thinly sliced figs, dried cranberries, strawberries, blueberries, raspberries, mandarin oranges, mango
Fresh or Jarred Herbs: basil, mint, oregano, chives, green onions, parsley, dill
Other: water chestnuts, crispy noodles, wonton strips — https://amzn.to/33CVzGh —
I hope that this salad inspiration has you drooling over all the possibilities of how yo can may an everyday salad just a bit better or even a main dish.