Looking for a substitute for coconut sugar and need to make sure it has the same integrity in your recipe, then you have come to the right place.
If you are missing or have little left of an ingredient you want to know a good substitute that will keep you cooking and baking.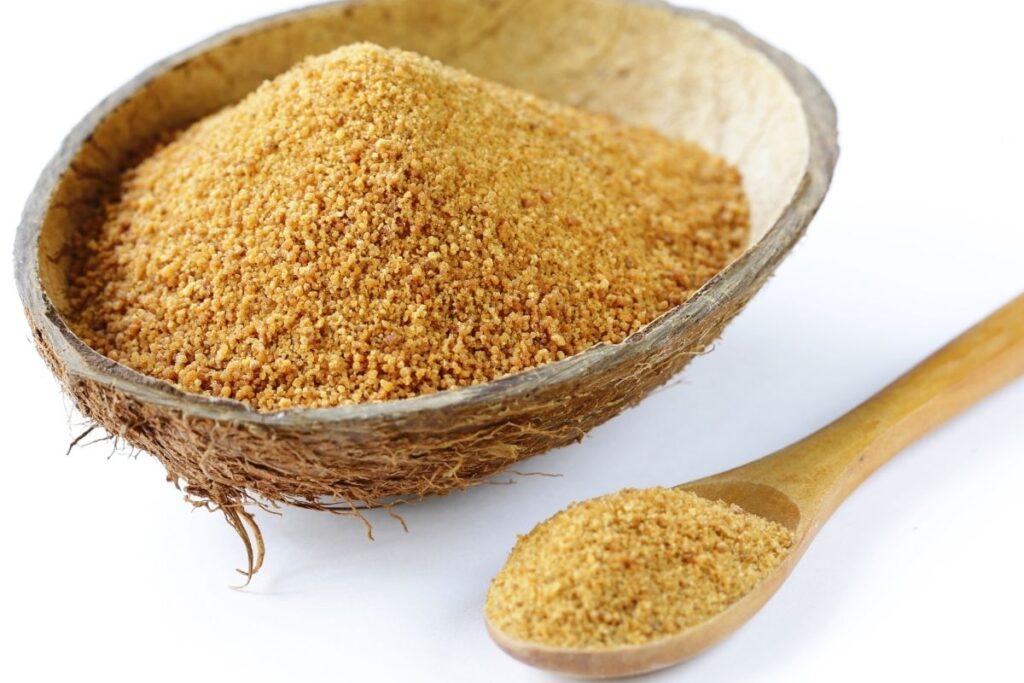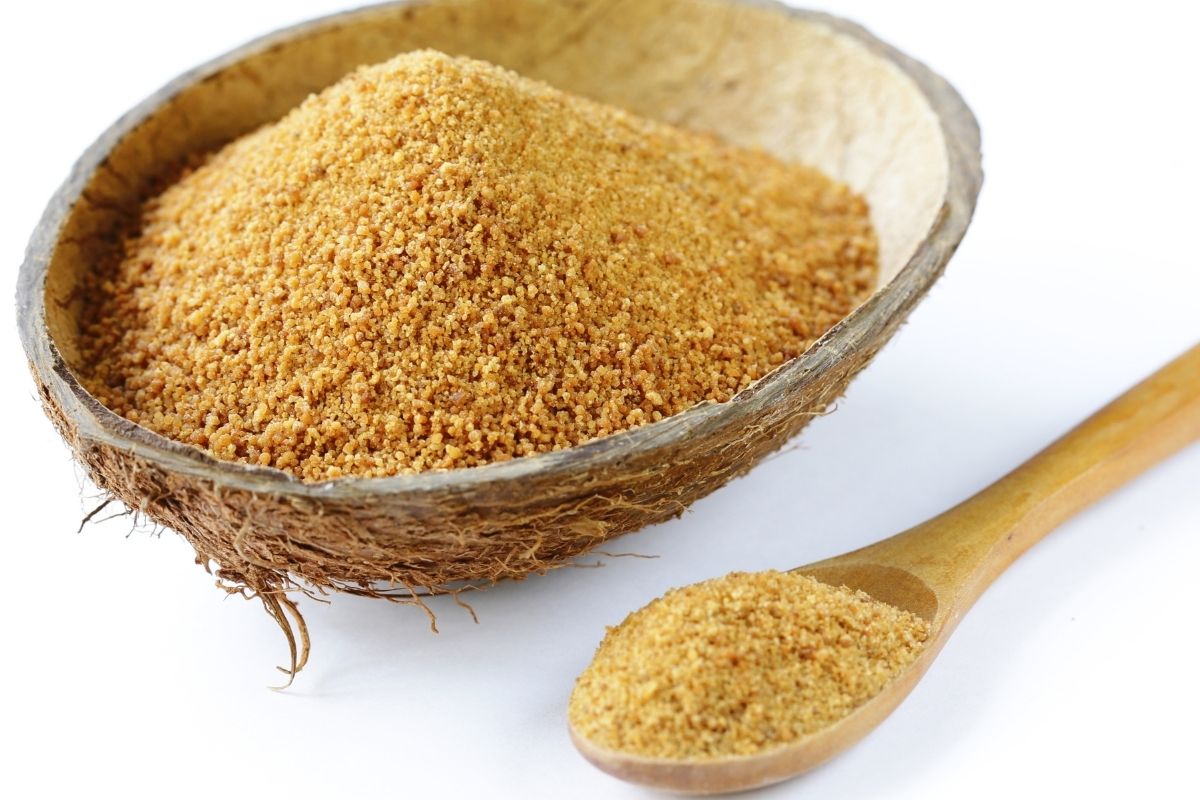 This post contains affiliate links, some of which may be Amazon links which means I receive a commission, at no extra cost to you, if you make a purchase using this link. Thank you!
What Is Coconut Sugar
Coconut sugar substitute comes from coconut tree sap, which is boiled down to produce a sweetener that looks like regular table sugar. It usually softens more quickly than other natural sweeteners and is less refined than granulated sugars or traditionally processed honey.
Here is how you can work an alternate in
Use liquid for liquid and dry for dry as a general rule of thumb. It makes it easier in the kitchen if you can make quick decisions.
Health Benefits Of Coconut Sugar
Coconut sugar is sometimes called palm sugar. It is made by using the sap of the coconut palm tree and not the actual coconuts.
Palm sugar is used in Asian food and has a similar flavor to molasses and brown sugar if you get the lighter ones. And a smoky flavor if you get the darker ones.
I keep the lighter ones on hand and use them in making everything from Pad Thai and Thai basil chicken, Thai papaya salad (green papaya salad), Thai Panang curry to Thai Chicken Laab. Spicy Tofu Spring Rolls, and Spicy Garlic Eggplant.
What Is A Good Substitute For Coconut Sugar
Granulated Sugar (white sugar)
Brown Sugar
Palm Sugar
Erythritol: Keto sweetener
Healthy Sugar Substitute
I don't have coconut sugar what can I use? These are the best coconut sugar substitutes and they are what we often use in our own busy kitchen.
Maple Syrup
Maple Syrup (Grade A): This is a bit sweeter so this will not be a 1:1 ratio. You would want to start with ¼ first.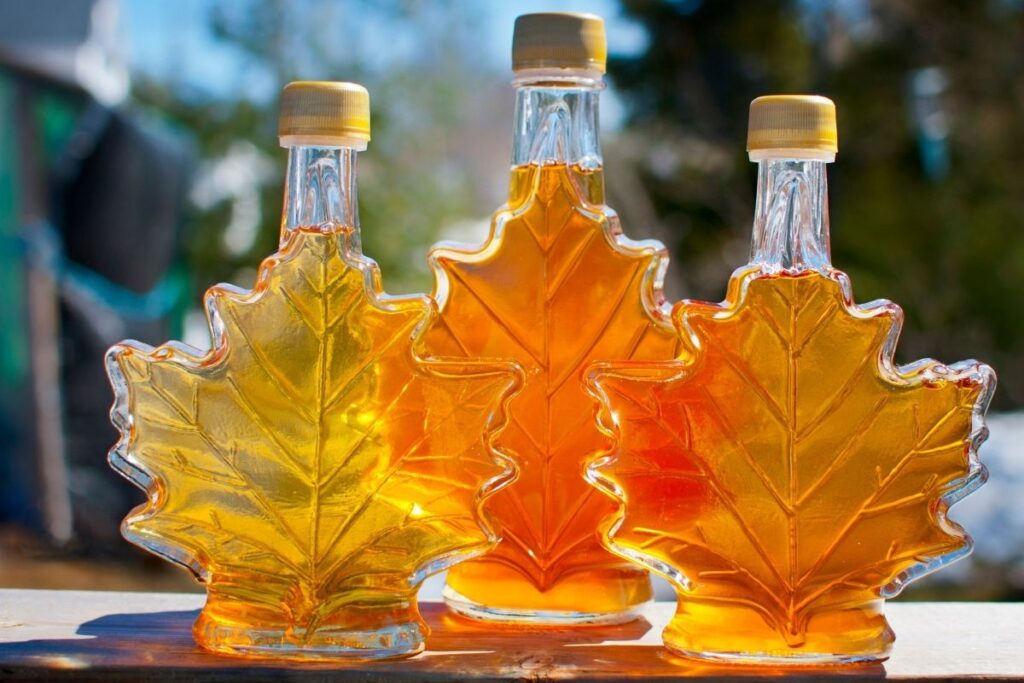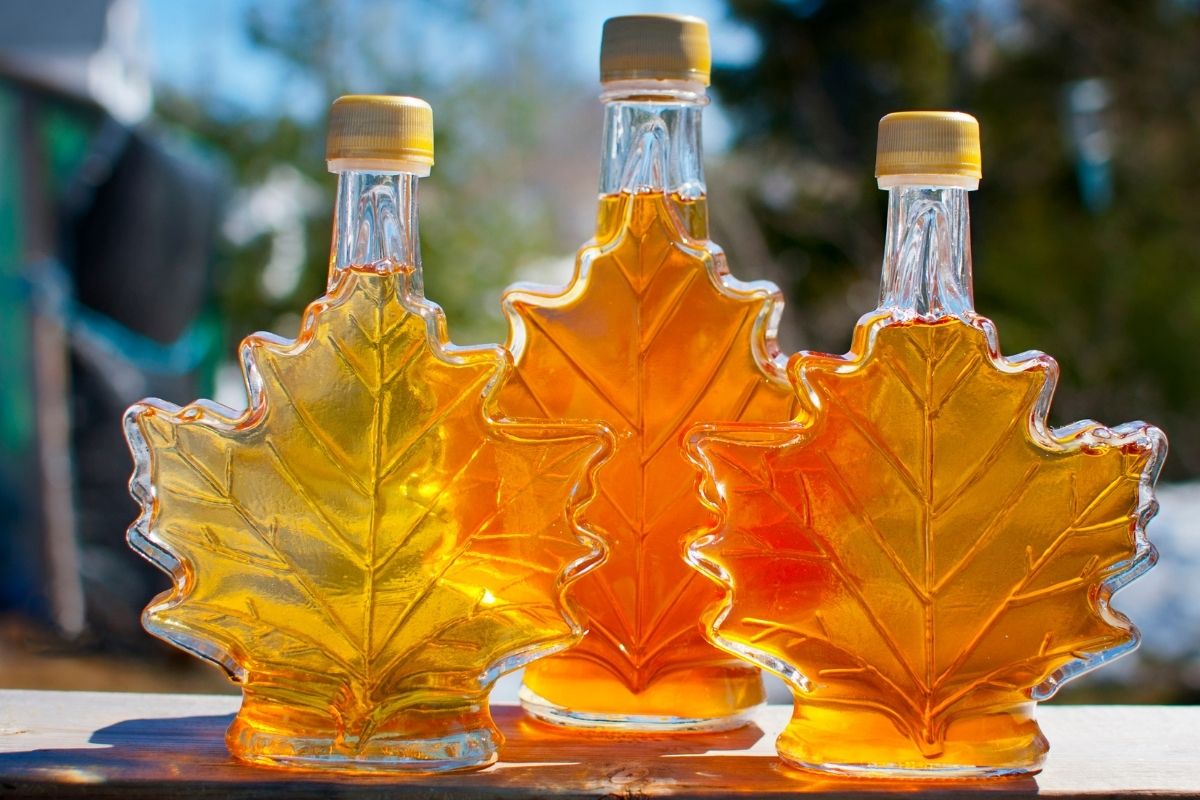 Honey
Raw honey is a liquid sweetener similar to Maple Syrup. The freshest produce is generally distilled directly from the honeycomb and sold in a bottle or jar.
For baked goods or any other dish where the amount of moisture that affects the final outcome should reduce other liquids by about 1/2 Cup for baked goods.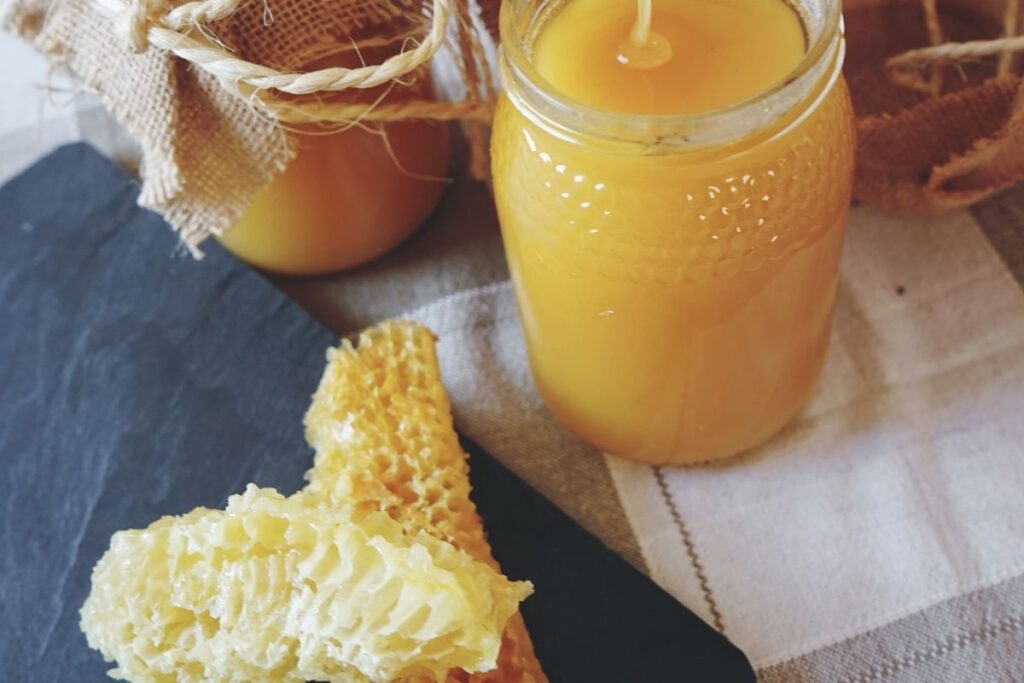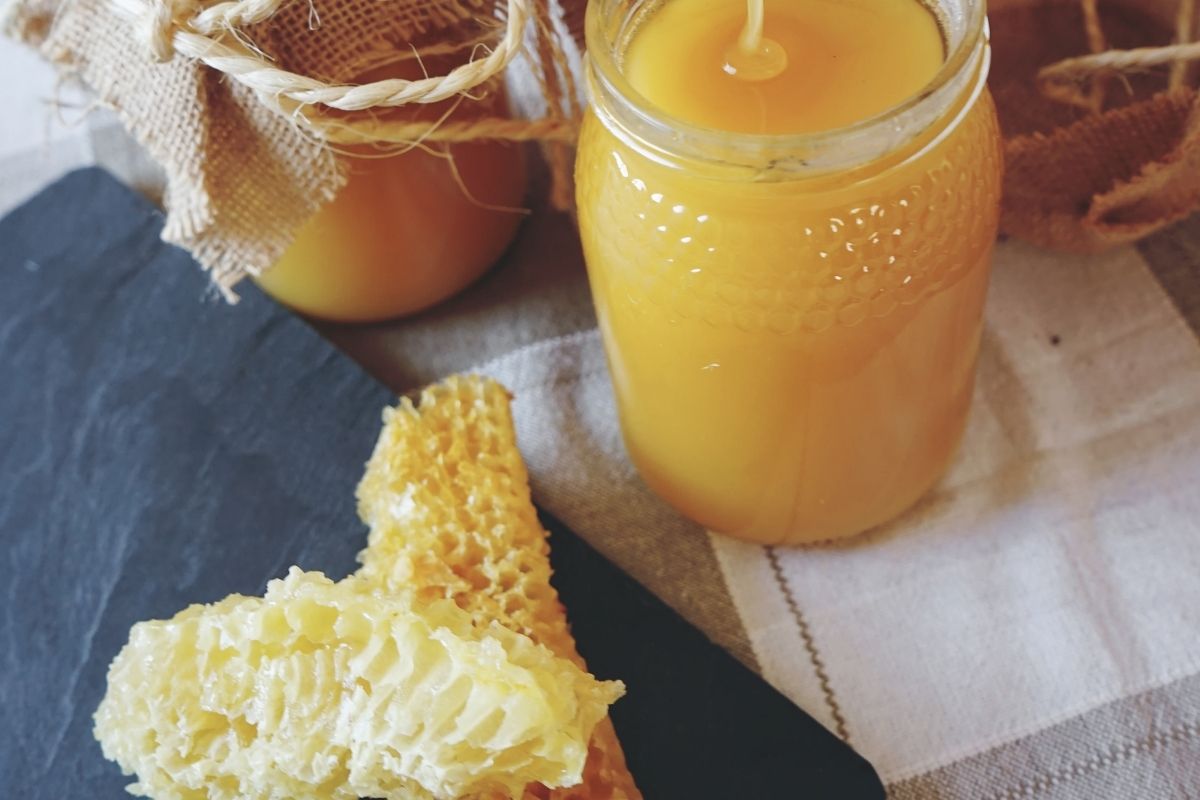 Maple Sugar
Remember when Trader Joe's had maple sugar? It was my favorite and we used it in everything… I mean everything. From holiday cookies, bbq rubs, or to add to the top of our homemade bread.
Maple sugar is used as a 1:1 replacement of sugar coconut. Maple sugar should be good for many recipes with coconut sugar such as many of your traditional baking recipes.
The only difference is that you will add a slight hint of maple to your recipe.
Piloncillo
Piloncillo (often called Mexican Brown Sugar) refined whole cane sugar found in Mexico and some of our southern states as well as local community Mexican markets. It is processed from the whole sugar can unlike brown sugar which is only sugar with molasses.
The brand that I was using is no longer our go-to brand for this product, it rhymes with toya. But here is one that we find to do the trick.
Monk Fruit
Monk fruit is not as sweet when used in baked goods, but is a good alternative to coconut sugar. I tend to use this in baking and coffee more than any other application. it is a 1:1 substitution.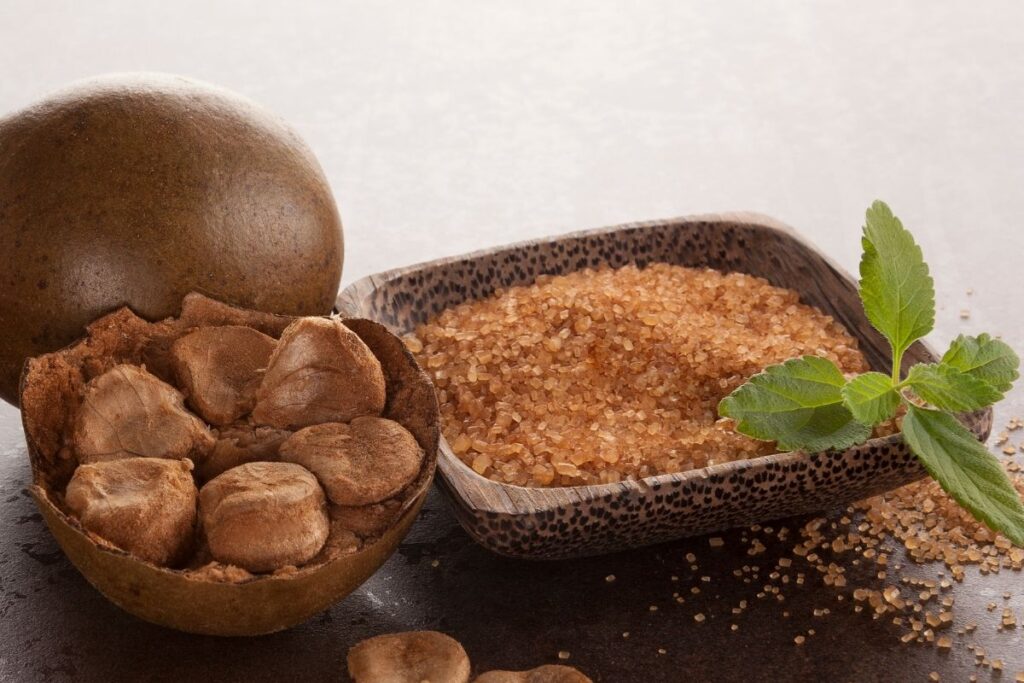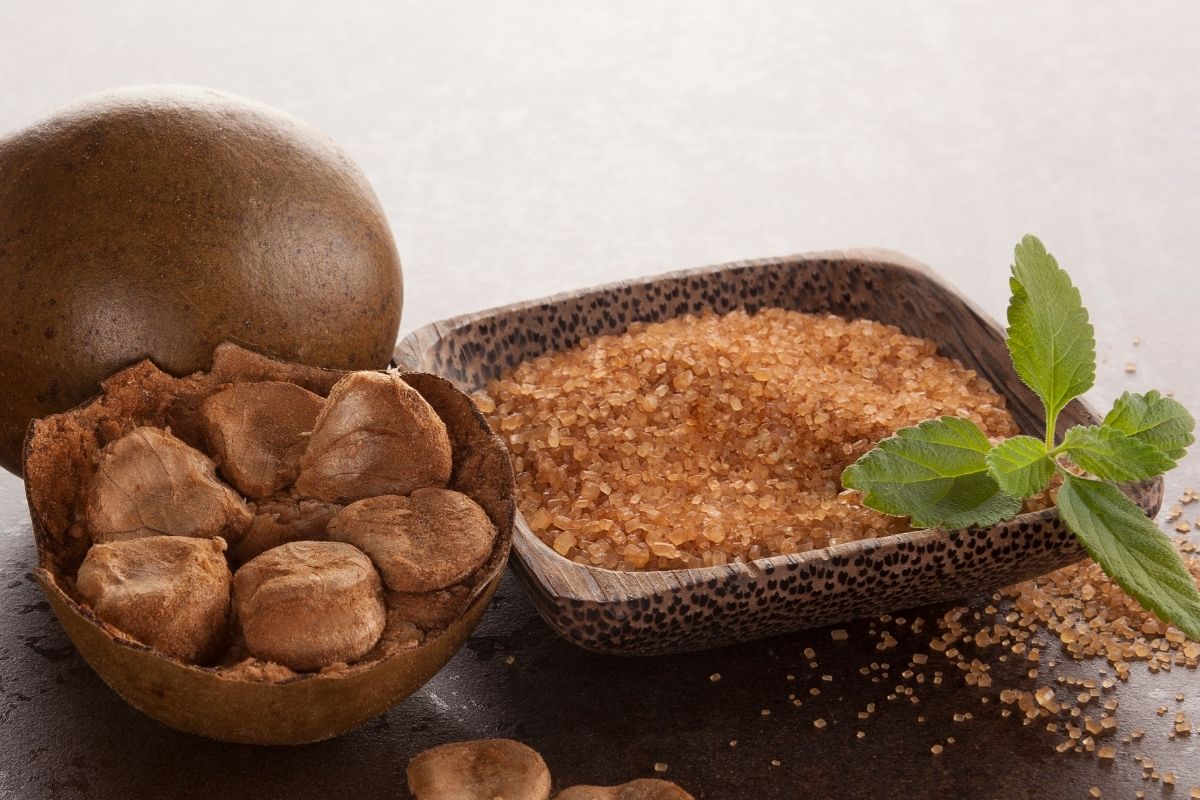 Date Sugar
Date sugar, made from dates, is dehydrated before it is turned into granulated powder. The taste is similar to butterscotch but with subtle hints of caramel. It does not dissolve well in liquids or wet batters as easily as sugar does. Leaving a sort of textured grit to the recipe.
Date sugar will provide flavor when sprinkled on baked goods and is also good to add to spice rubs. You can use date sugar in any recipe instead of coconut sugar.
I have ground this up in my high-powered blender so that I could make a powder. And it was perfect in cookies
Stevia
Stevia is a great replacement for coconut sugar and does not alter the taste of the recipe.
It can be used in everything from smoothies to baked goods.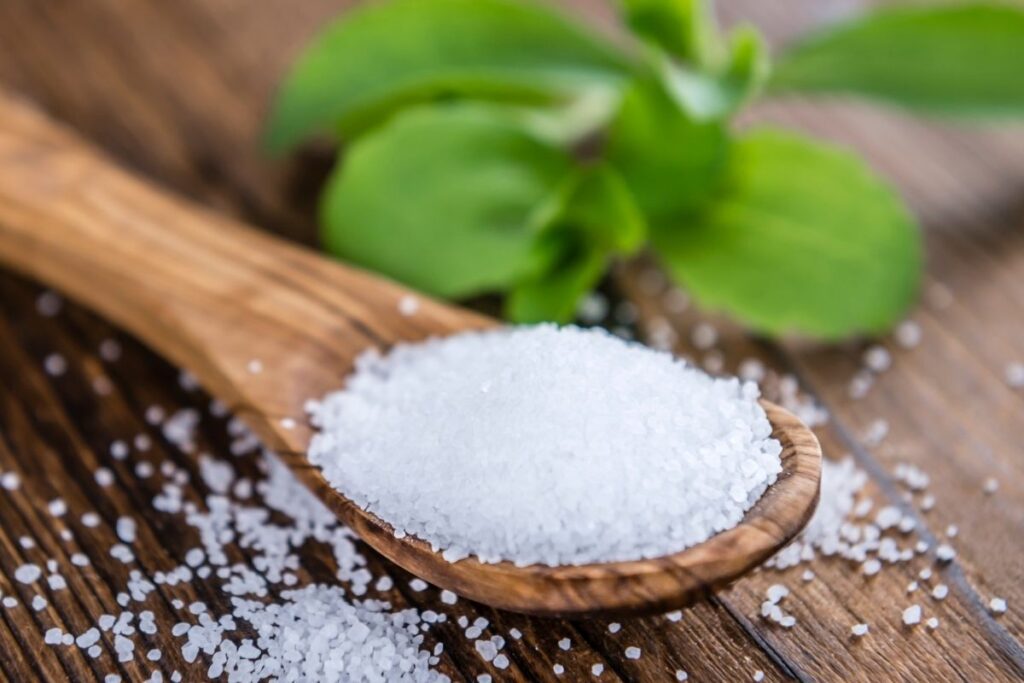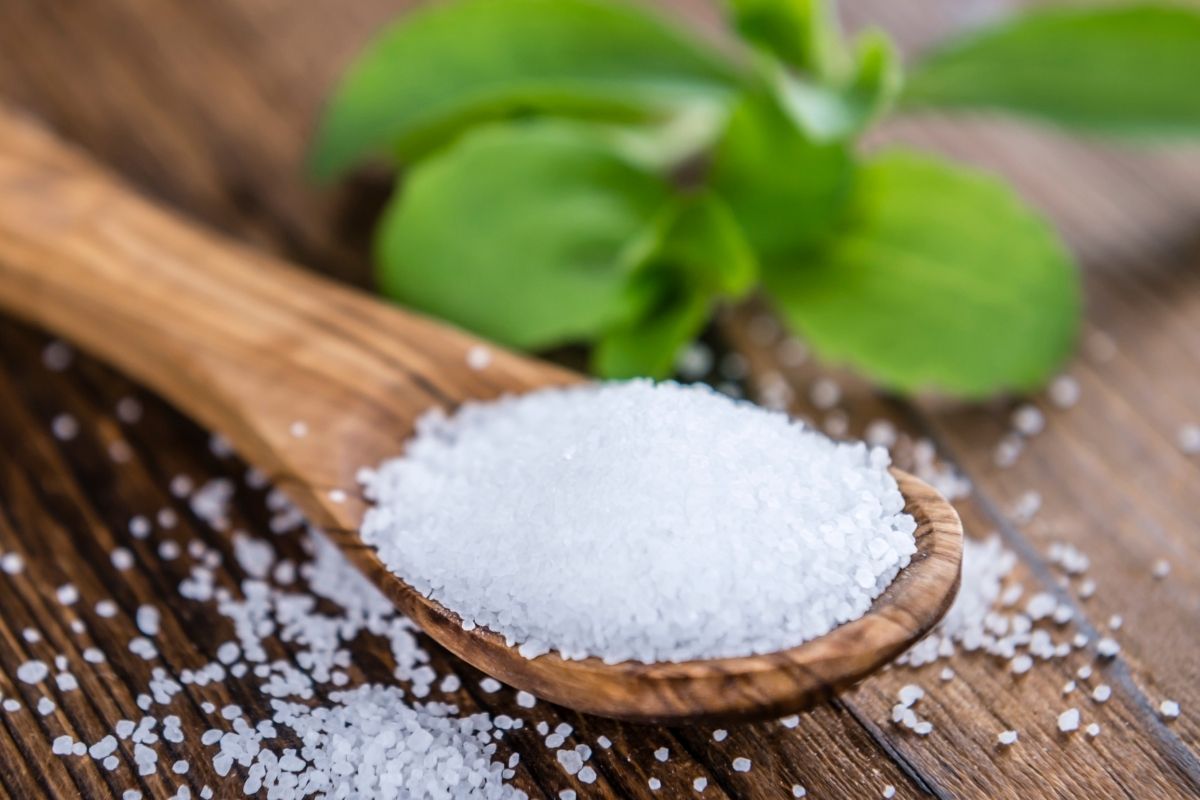 Agave Nectar
Agave Is typically sweeter but can be used in drinks, recipes, and desserts. I do not use it as much as we used to, but it is almost always in our pantry.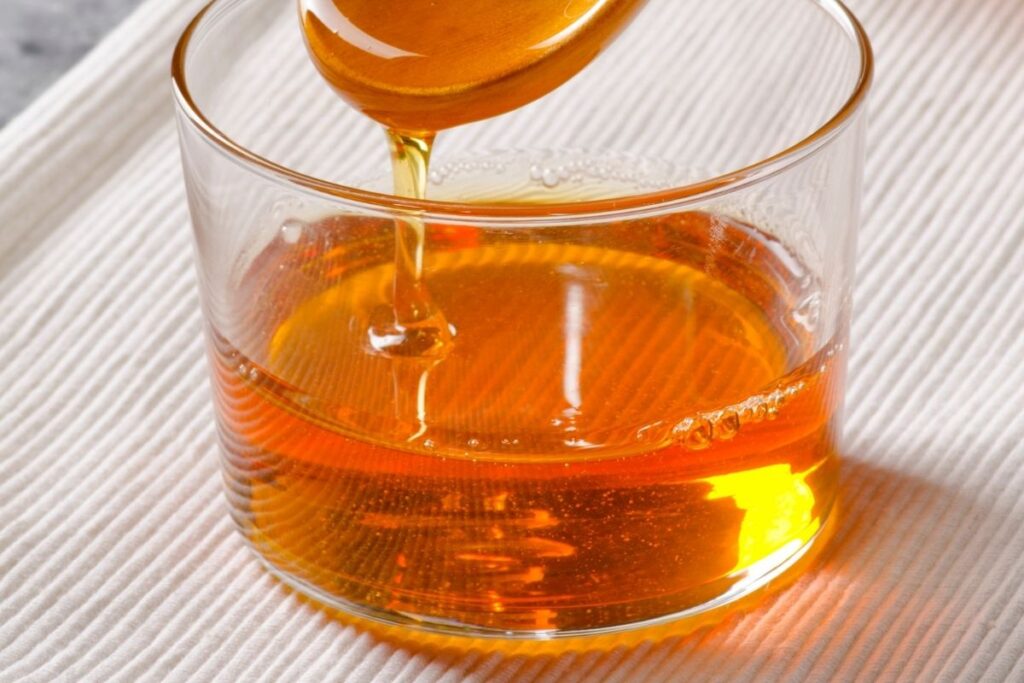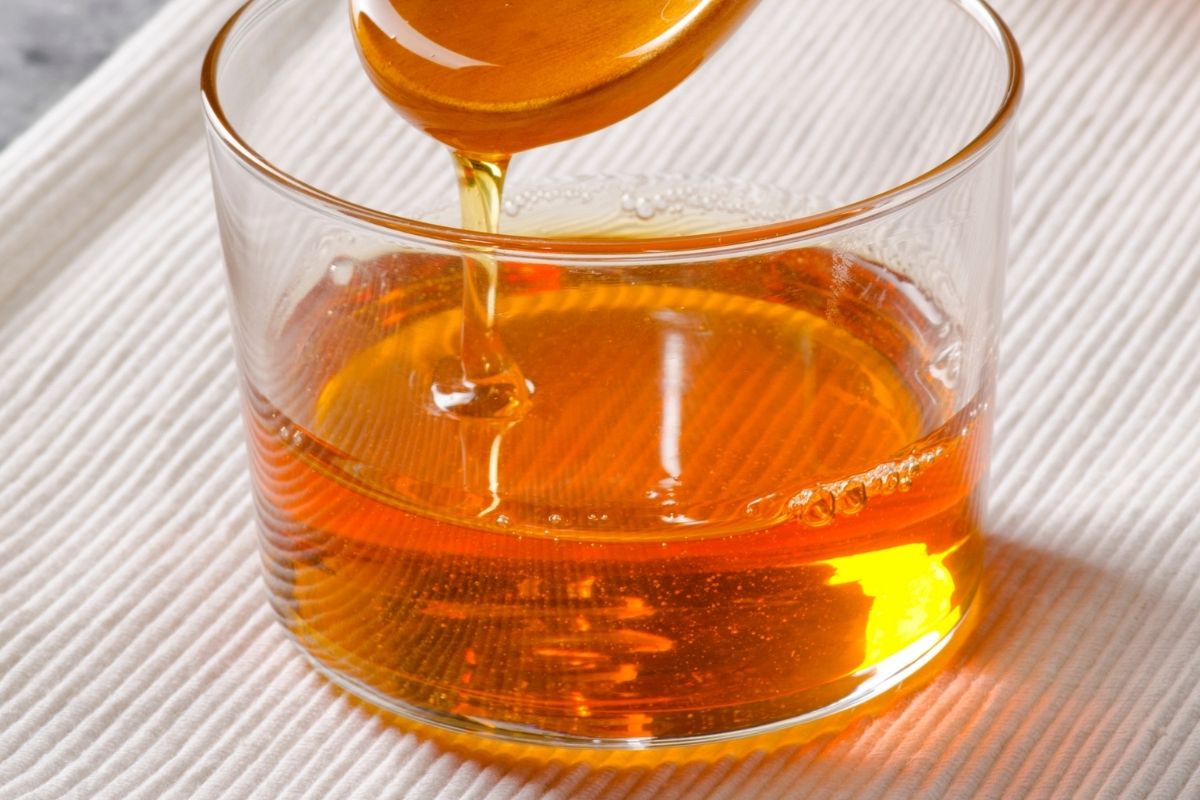 Turbinado Sugar
Turbinado sugar is a pale brown rough sweetener that has granules that are larger than most white sugars.
Naturally occurring molasses or trace nutrients are still present. The crystals tend to keep their shape while warm so it can be a better substitute to give recipes a rustic and sparkly look. It is suitable for the preparation of dry rubs that can also be mixed with meat in the recipes.
We tend to use this on occasion, mostly for marinades or dry rubs. But have also used it on top of cupcakes on special occasions.
Why Use Coconut Sugar In Place Of Regular Sugar
Regular sugar gets a bad wrap in many countries. Maybe that is why it is not used as heavily in more health-conscious societies. Coconut sugar has lower glucose than granulated white sugar and is considered to be healthier.
Well, that's all for now. I hope you found this article helpful and informative! If you have any questions or want to share your favorite sugar substitute with us, please leave a comment below. We would love to hear from you!