By Rick, Karla, Isabella and Ricky
If you are looking for the real deal when it comes to Chicago dogs here in Central Texas, look no further.
For those transplanted into Texas from Chicago, are you missing a place of home and would like some good old Chicago food, WiseGuys is the place to be.
Huge portions, great food, great family atmosphere, and nice staff! Most of all Authentic!
We wanted to include this place in our Countdown to Christmas, because we really feel that it represents what we stand for as far as good food, good friendly people, good portions and good value. It's family friendly and the food was just good for the soul. So give it a try and let us know what you think. Personally, I enjoyed all the food, but the Chicago Dogs were hands down my favorite.
THIS POST IS HOSTED BY WISEGUYS A CHICAGO EATERY, ALL OPINIONS ARE ALL OUR OWN .AS WITH THE MAJORITY OF ALL OUR FOOD POSTS WE TRY THE FOOD BEFORE REACHING OUT TO THE EATERIES. WE WANT TO SEE AND TASTE THE REALNESS OF THE FOOD.
Check out the video for a little behind the scenes with Bill, the owner and surprise morning meal item!!
If you read our
best of Round Rock
post, you already know that this place is just one of my families happy places in Round Rock.
But, we wanted to share a little bit more about the people behind the concept and some of the people that make it all work.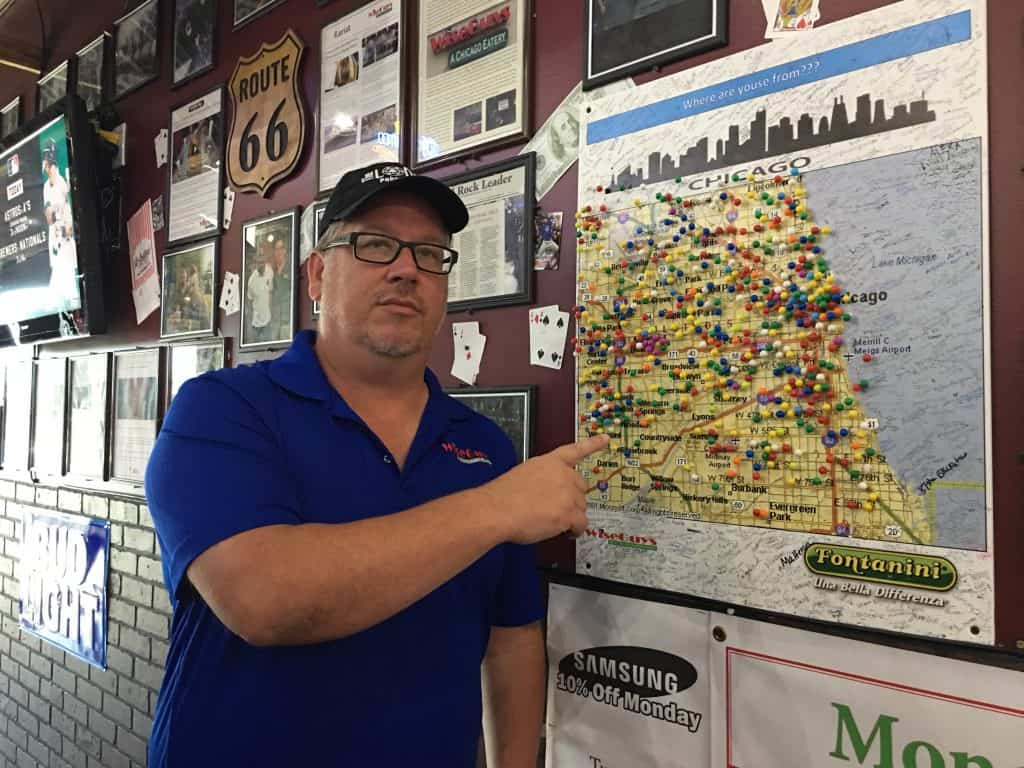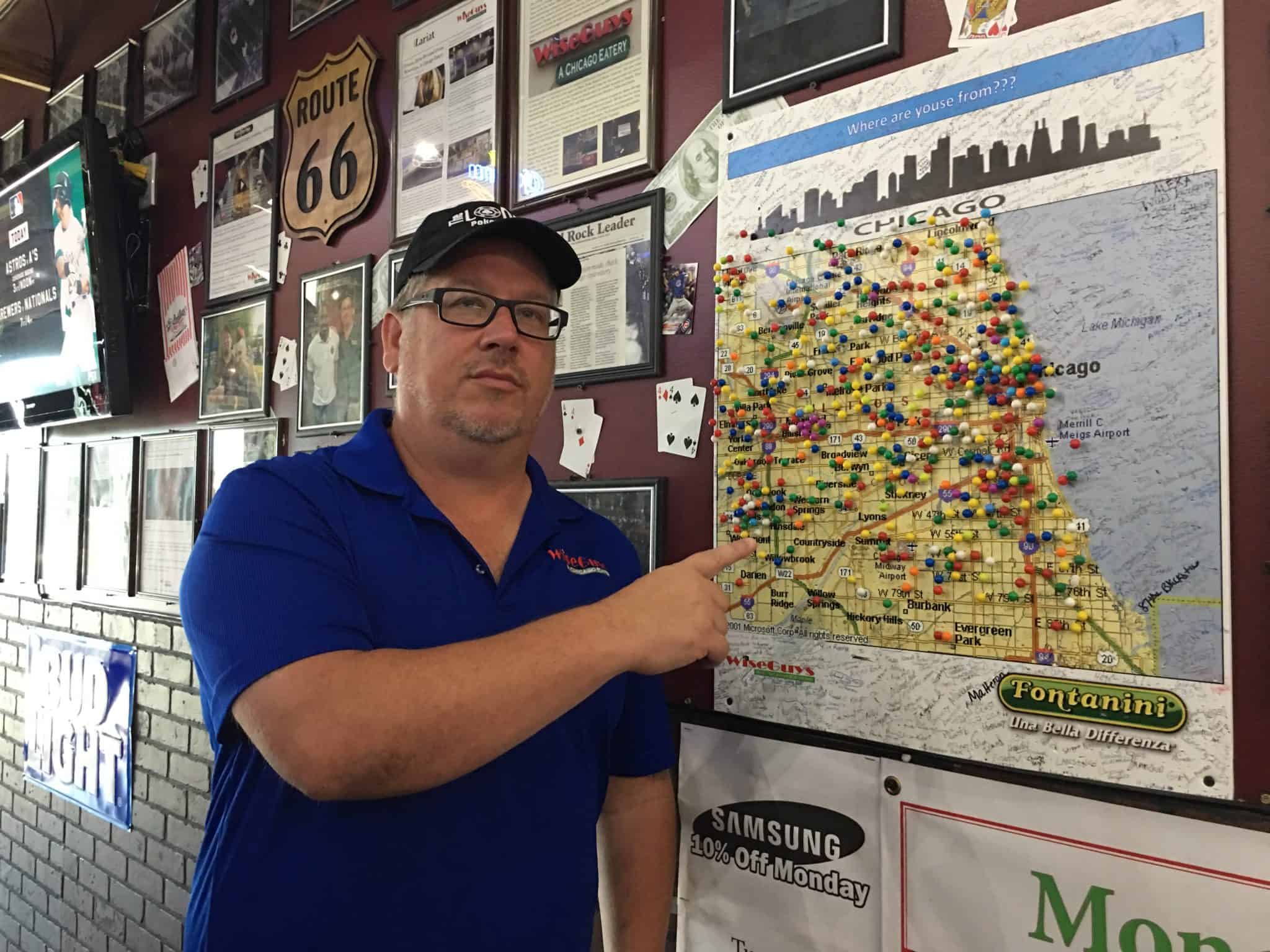 Photo Credit: Karla – Bill says you can pin, well too many pins now. But he says you can still write where you're from!
Go watch a Bears game. But if you do, be sure to call ahead to reserve your table because space fills up fast. I mean they do have the best Chicago dog in Texas!
Rick: Make sure to bring your appetite. Often times when we eat out, it's either really good food but small portions or large portions but so-so. However, here we always get great food with plenty to eat!
Photo Credit: Karla and Rick is holding all the food up. This is my Chicago Hot Dog.
This is my favorite place to get a Chicago dog. My first bite into this delicious bread, I knew it was authentic. I had to reach out to the owner to find out more and to tell them THANK YOU! The bread is shipped in from Chicago. So this, my friends, is not just a Chicago-style hot dog. It's a real live Chicago hot dog. You'll thank me later.
So if you are looking for a Chicago Eatery in Texas, try WiseGuys.
Photo Credit: Ricky
I will admit, I am not always impressed with the hot dog game here in central Texas. But, this is not to be missed. When I had that perfect bun, that snap in the dog…it brought back happy memories of having them going up north for vacations.
Tell them we sent you. My entire family loves this place, and we are always sending new folks to try it out. It's like a trip to Chicago but in our own backyard. It has got to be on your list if you are traveling to Austin or surrounding areas or just live in the state. Plan a trip.
For More information and locations go to: