Shake up your game night with our Halloween Dice Games For Kids. This is all about math games for kids and is a spooky free candy game that all ages can play.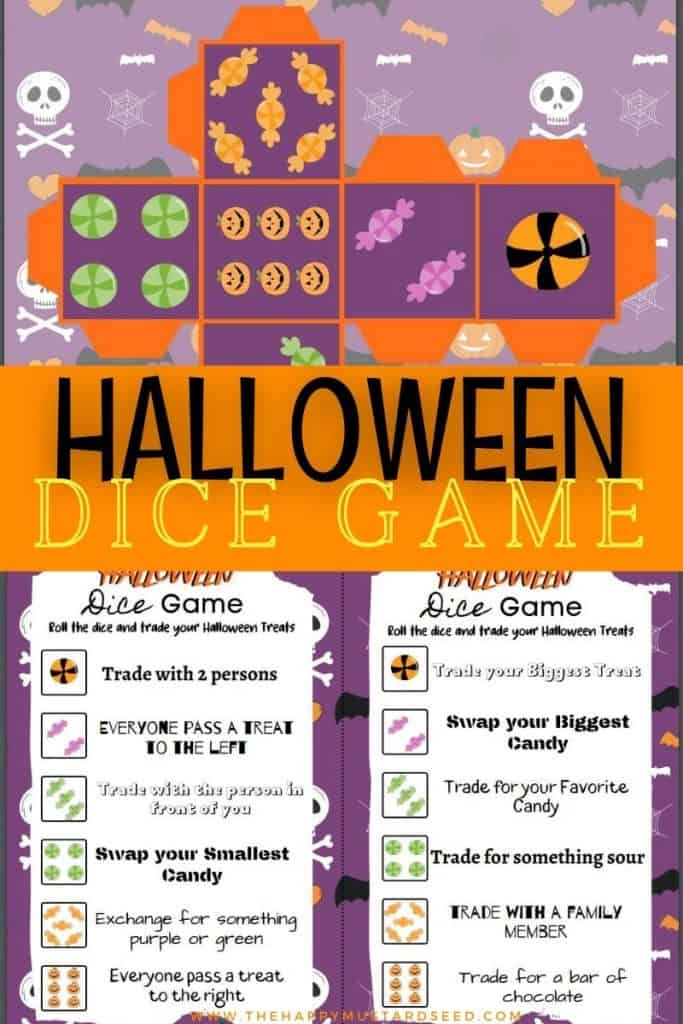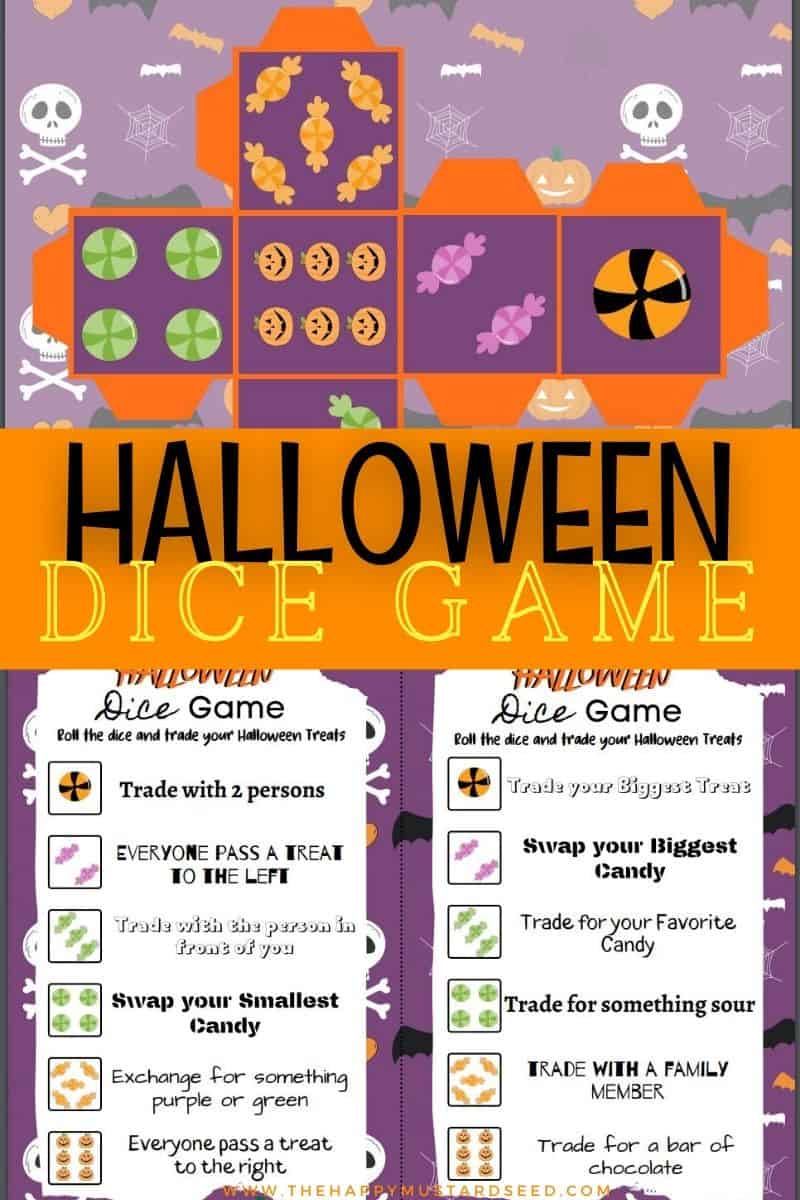 This post contains affiliate links, which means I receive a commission, at no extra cost to you, if you make a purchase using this link. Thank you!
Halloween Candy Dice Game
You can be a ghost, ghoul or goblin, but you will definitely want to plant this kids dice game.
This leftover Halloween dice game is easy to play and fast to learn. Takes about 45 minutes to play if you have more than 2 players.
Depending on how much candy you want to swap this is an easy dice game for kids and a great addition to fun math games for kids to count and have a little adventure in strategizing too.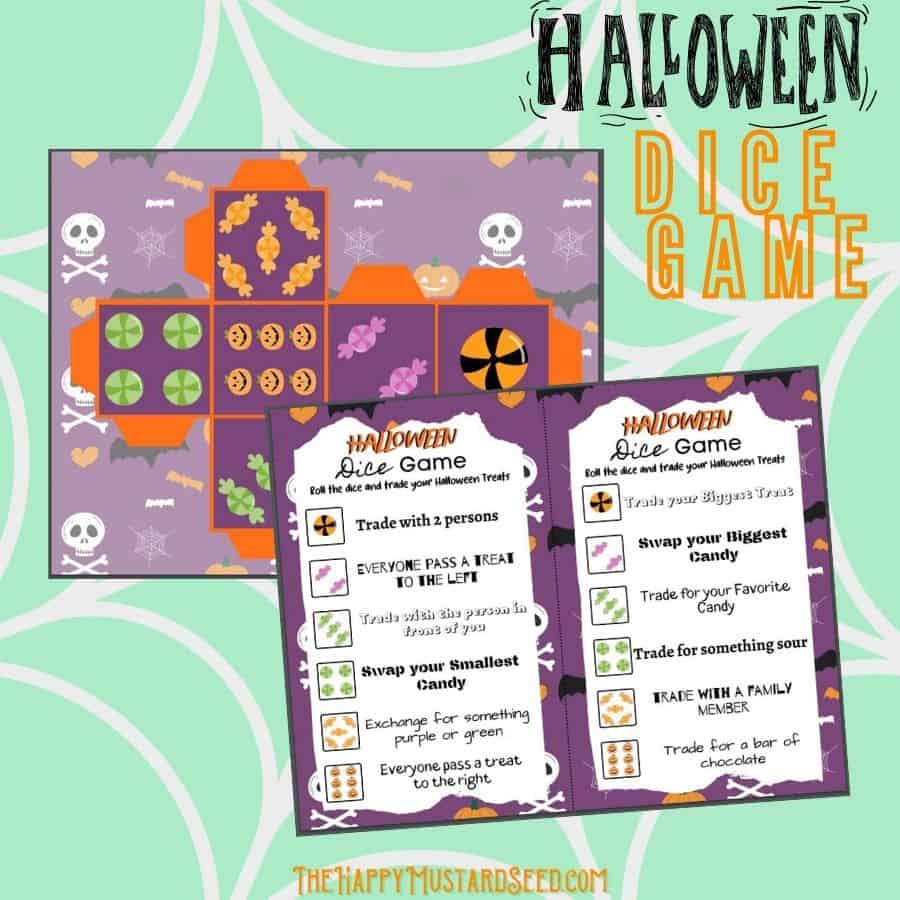 Games With Dice
Younger kids can get overwhelmed with games with dice. Especially when the game has two or more. Halloween candy games are a way to make it less frustrating.
This dice game for kids is made for all ages and you can adjust the number of dice if you would like.
We have played with as many as four dice, or one dice per person. It makes the game go a lot faster too. Or just play with one di the way that we originally built this game.
Best practice is to start with one dice and work your way up if you like later.
MORE INDOOR HALLOWEEN FUN FOR KIDS
Here are a few extra ideas that you can do with your kids and teens this Halloween:
How To Play
This is one of those quick dice games. Grab your candy, kids and get ready for a little fun!
Instructions
Step One. First print off enough game boards for your family. One sheet contains two game boards
Step Two. Figure out who is the games master. We like to call this person the candy keeper. They will be in charge of all the candy being counted out.
Step Three. Cut, tape, fold and glue the dice. You only need one to play
Step Four. To play each person must have their candy that they want to be a part of the game, counted in front of them.
Step 5. Roll the dice and follow the rules on the game card.
Quick Tip
That's it. You can play the game with as many pieces of candy as you want. We typically do ten to twenty pieces.
But this will depend on your child and how long they will want to play. Start with ten pieces. If that game goes too fast, play again and again or add additional candy pieces.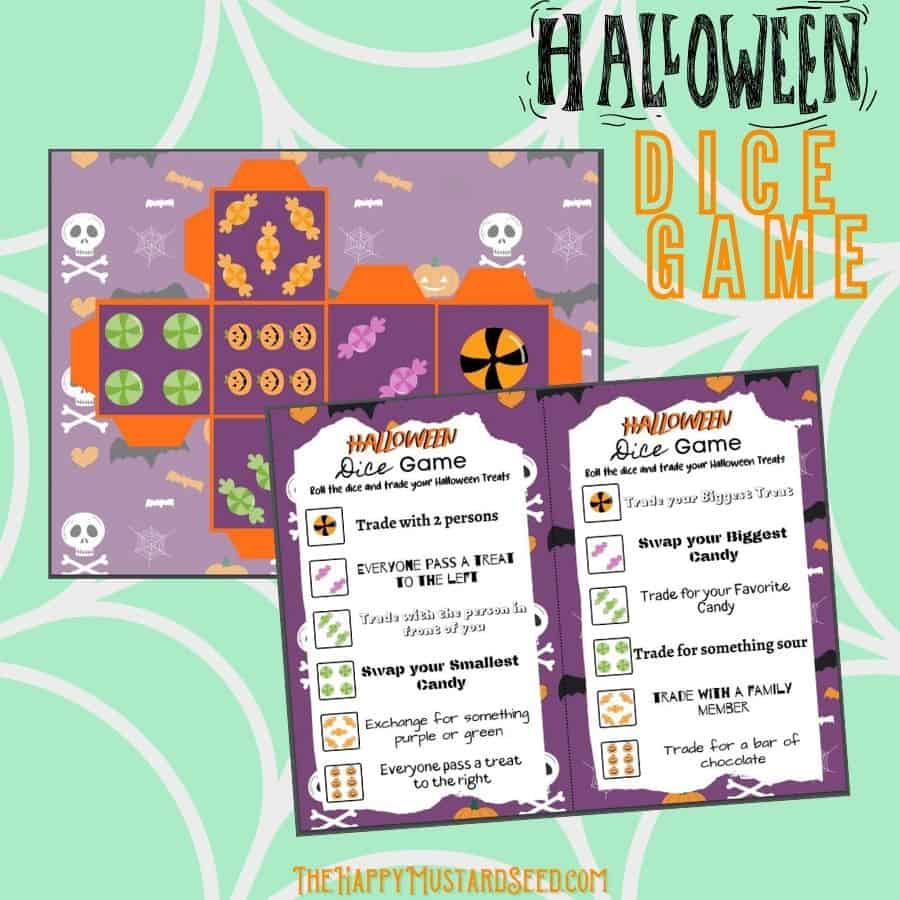 Halloween Candy Dice Game includes:
Happy Halloween Printable Coloring Pages
Want more Halloween goodies for kids? Grab these Free Printable October Coloring Pages.