There is nothing better than fresh fruit for breakfast, snack, or just because you wanted something cool and refreshing. Today we are going to learn all about  How To Cut A Cantaloupe, which surprisingly easy once you know a few tips that will help you when you want to cut a melon such as a watermelon, honeydew, and any other melon that tickles your fancy.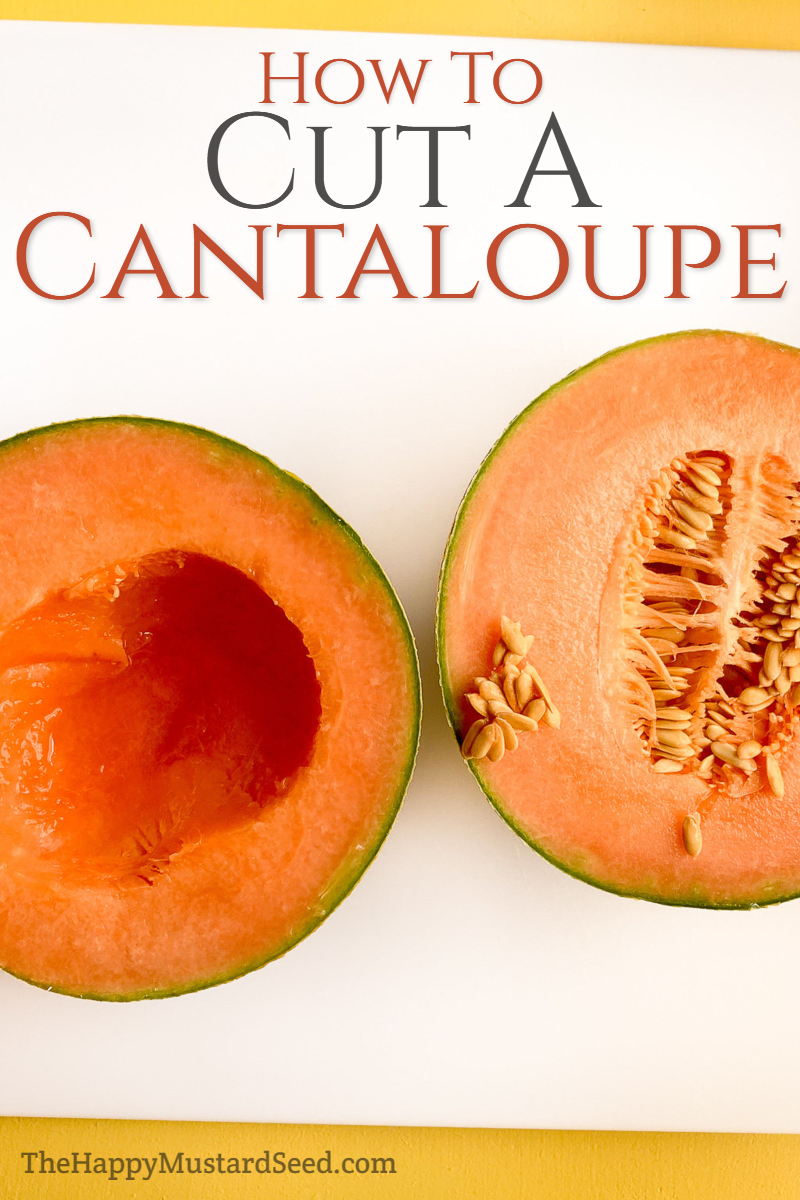 This post contains affiliate links, some of which may be Amazon links which means I receive a commission, at no extra cost to you, if you make a purchase using this link. Thank you!
Wash Your Cantaloupe
Before you begin to cut into your cantaloupe you will want to ensure that the outside rind is clean.
Washing the outside of your cantaloupe will ensure that you are helping to prevent the spread of the rapid growth of bacteria from the rind to the flesh of the melon. 
Once you have washed cantaloupe fruit, pat it dry and place it on your cutting board.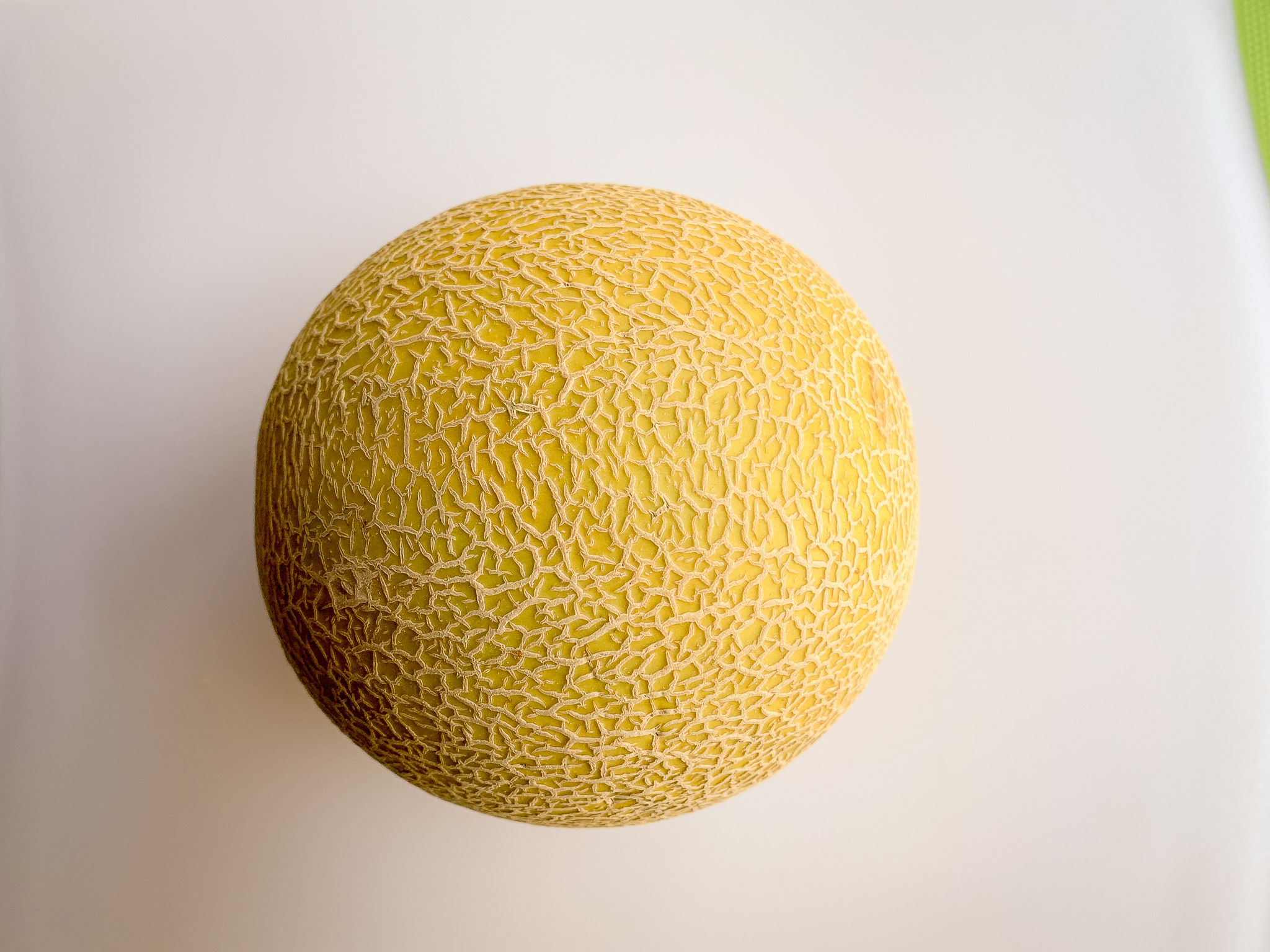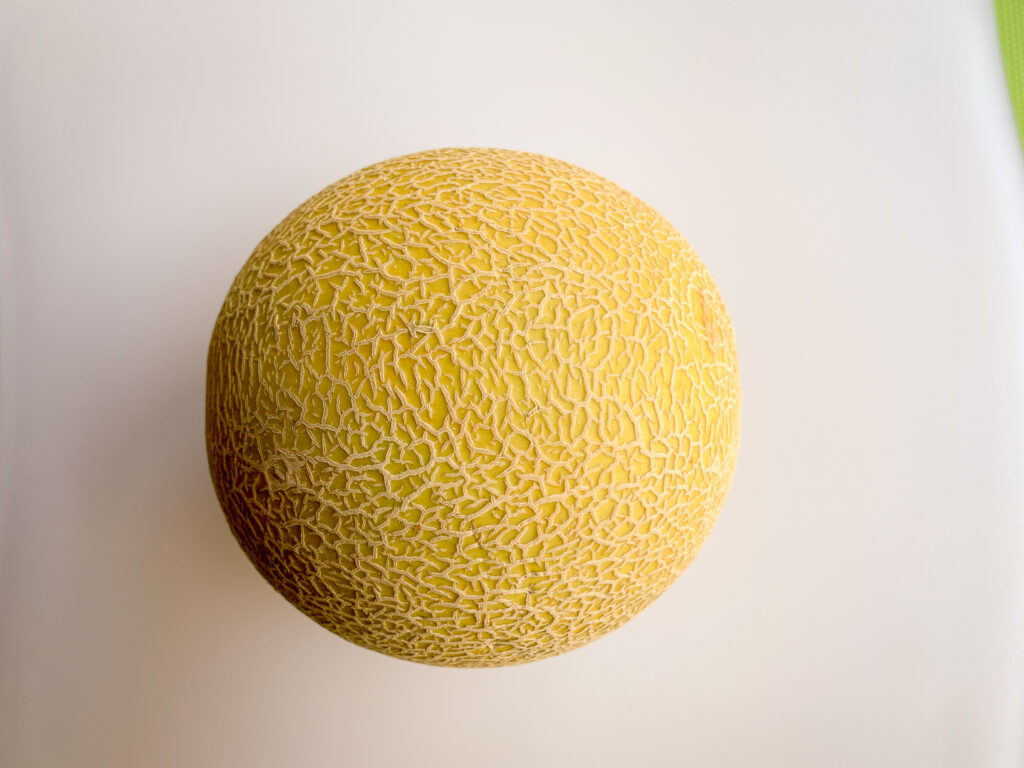 Then cut the melon in half. Face the stem part up so you can cut just to the side of it.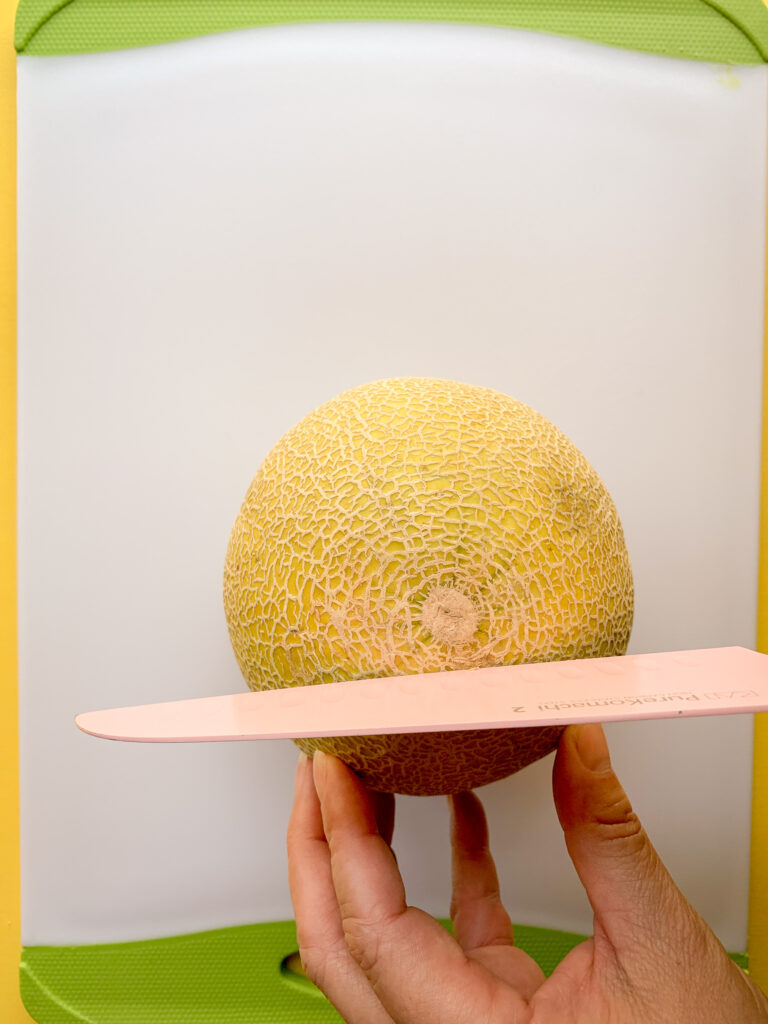 Lay the cantaloupe with the cut side, seeds facing you.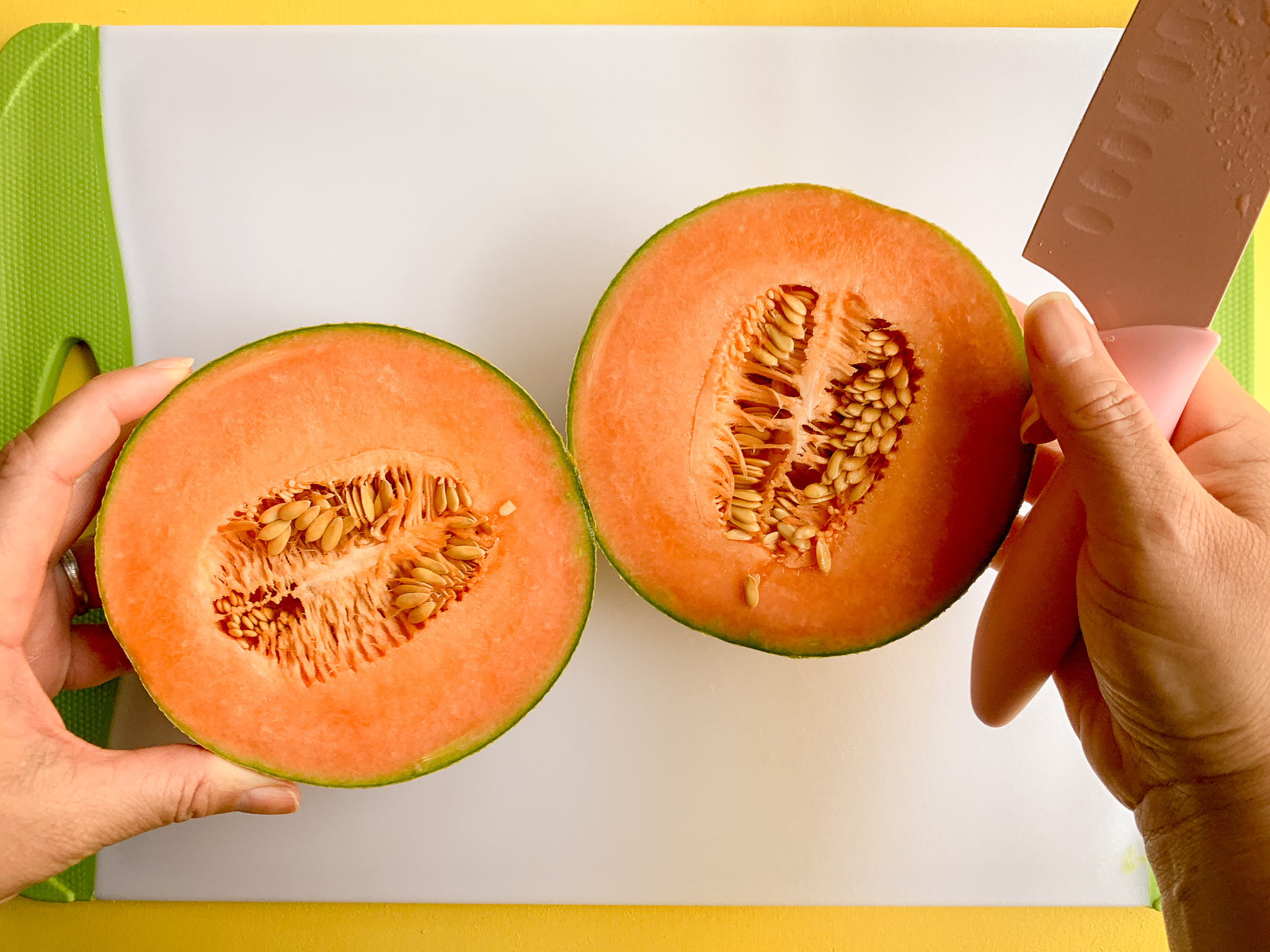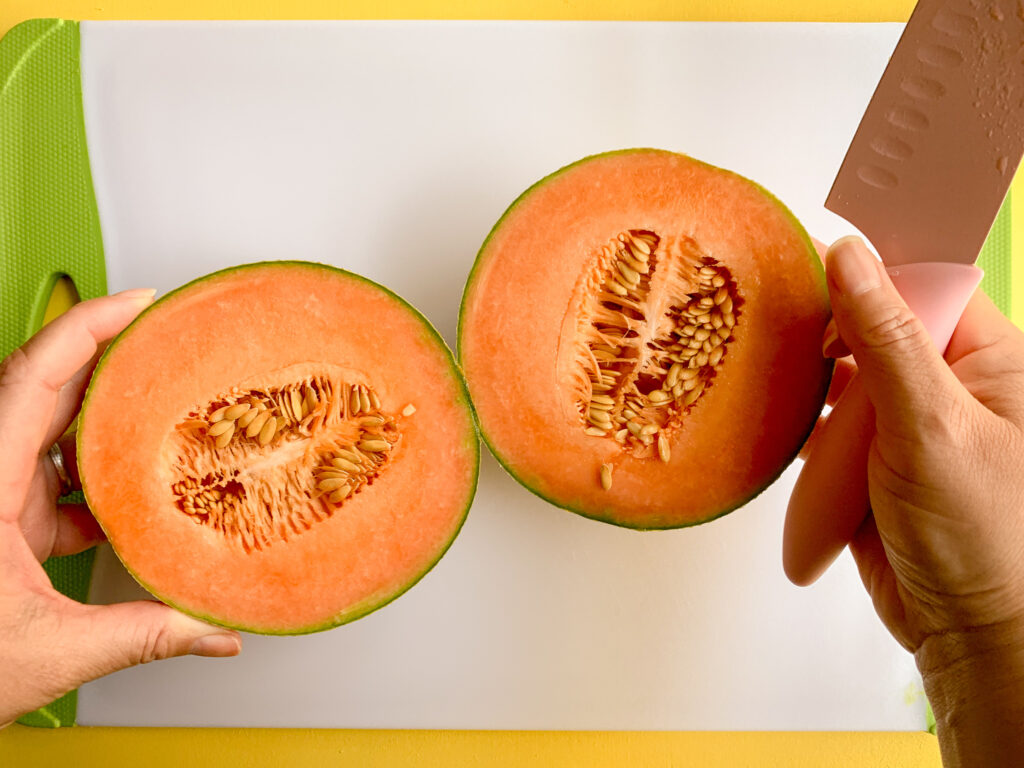 Remove Seeds
Take your ripe cantaloupe and hold it firmly with one handNext, take a large spoon and enter it into the cantaloupe just underneath where the cantaloupe flesh and seeds meet.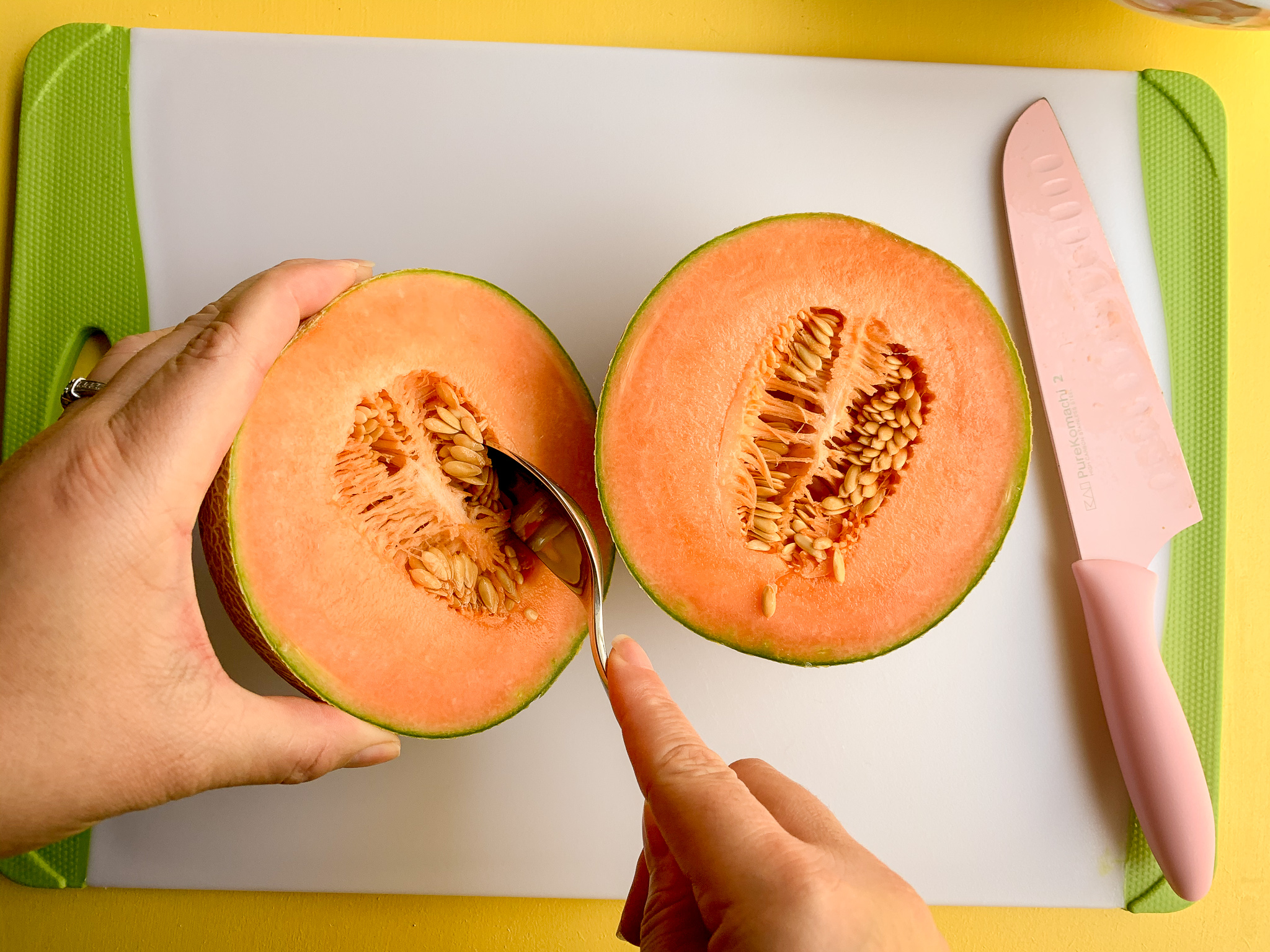 Then, run your spoon around the center staying between the flesh and the seeds.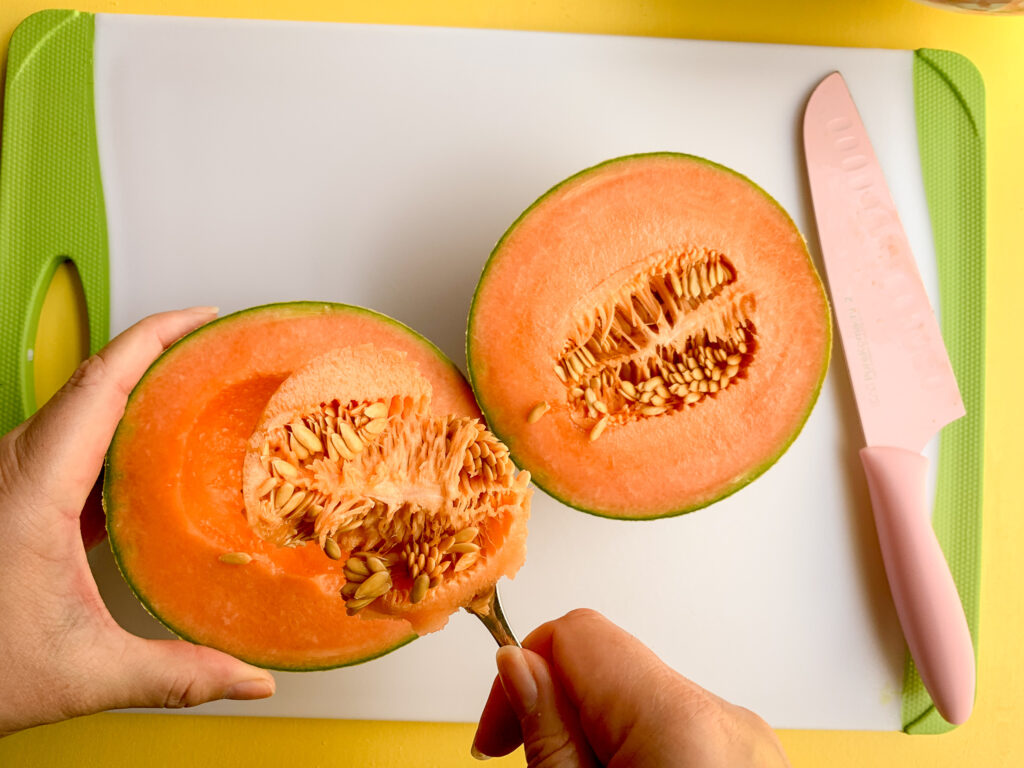 Finally, lift your spoon to remove the cantaloupe seeds.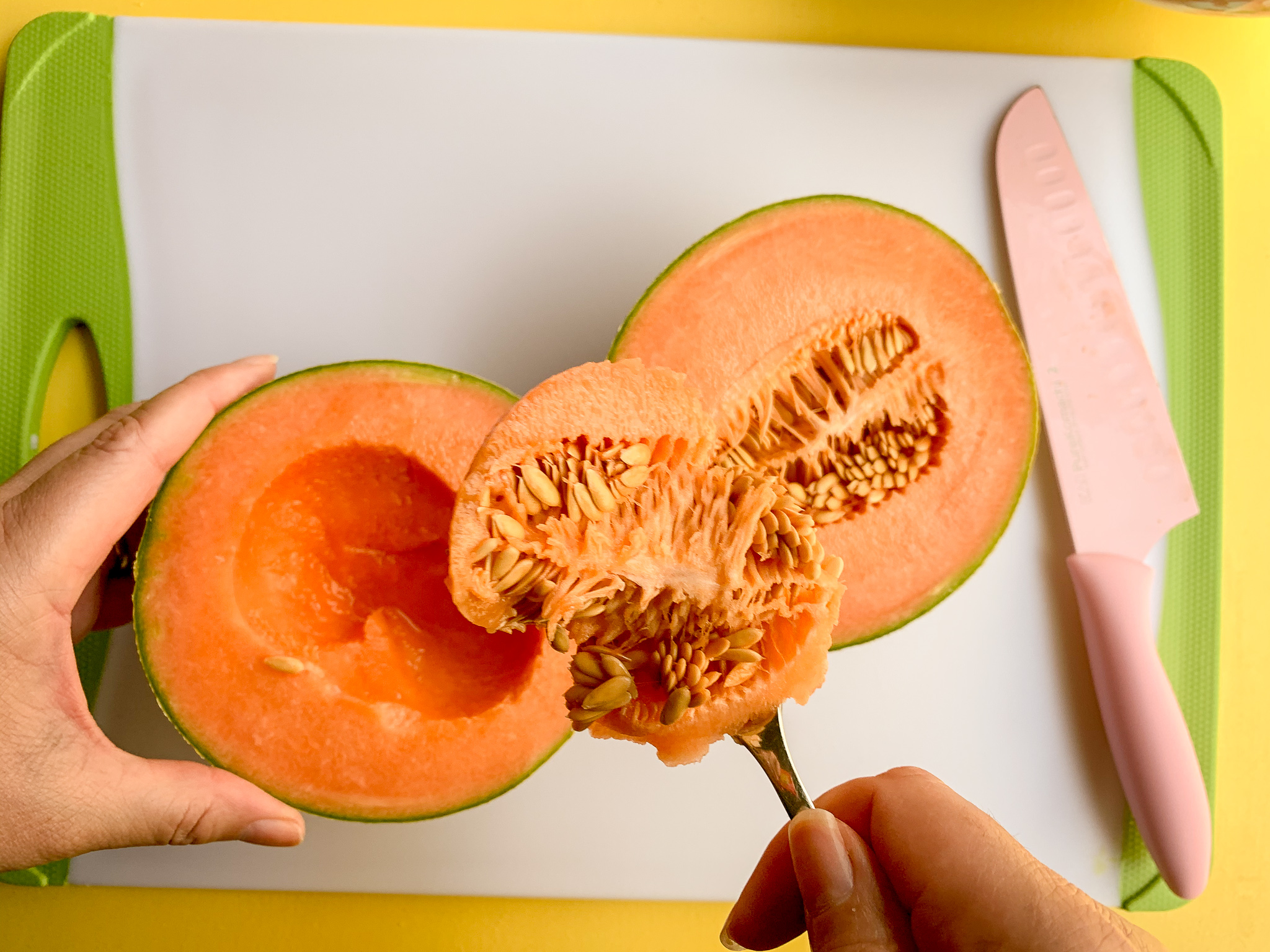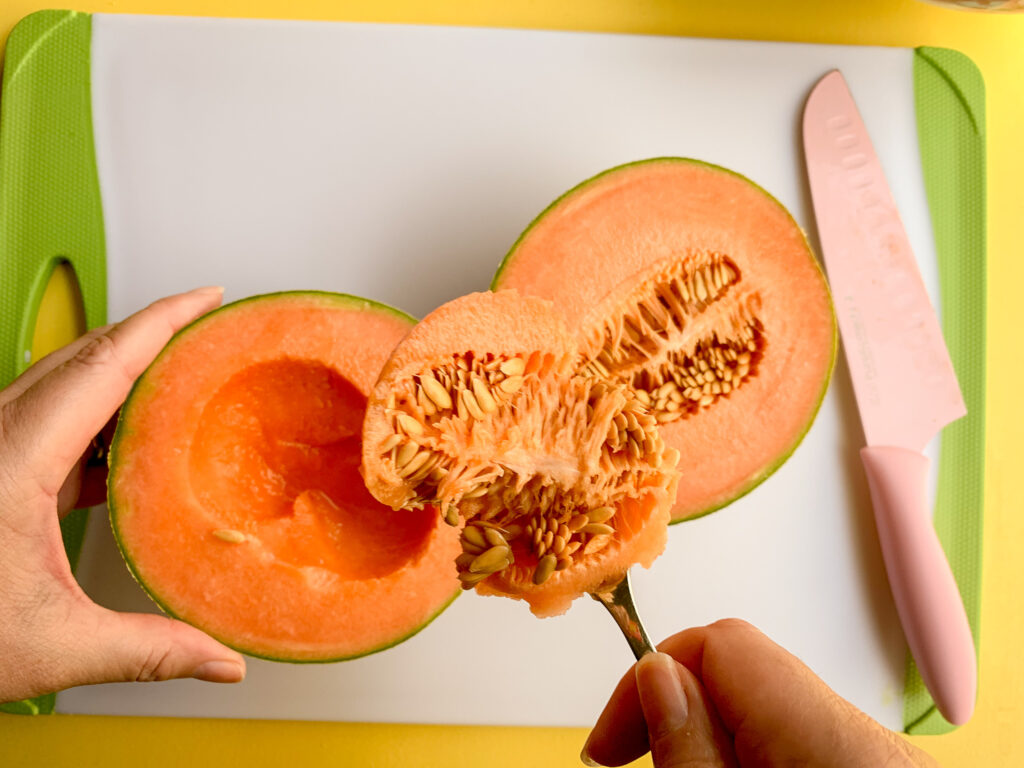 Now after this, you may choose to just grab a spoon and start eating. But, I want to show you a few ways that you can cut your cantaloupe, just in case you would like to share it.
Slice The Melon
Now you can remove the rind or leave it on, which I will show you below. But if you have little kids or just enjoy holding the melon more like a watermelon, then the below technique is for you.
Once you have removed the seeds from your halved cantaloupe melon, then you will cut it directly down the middle.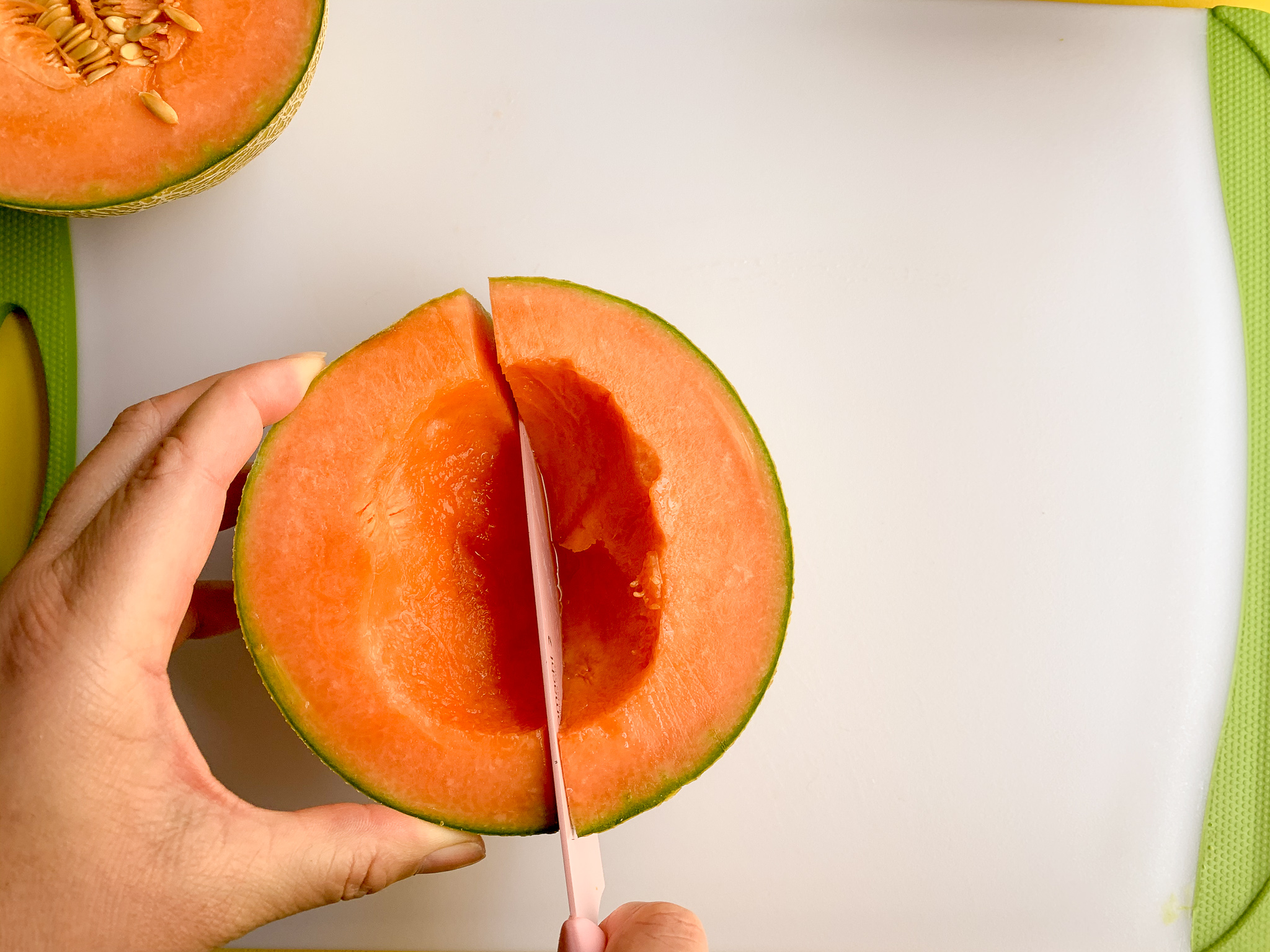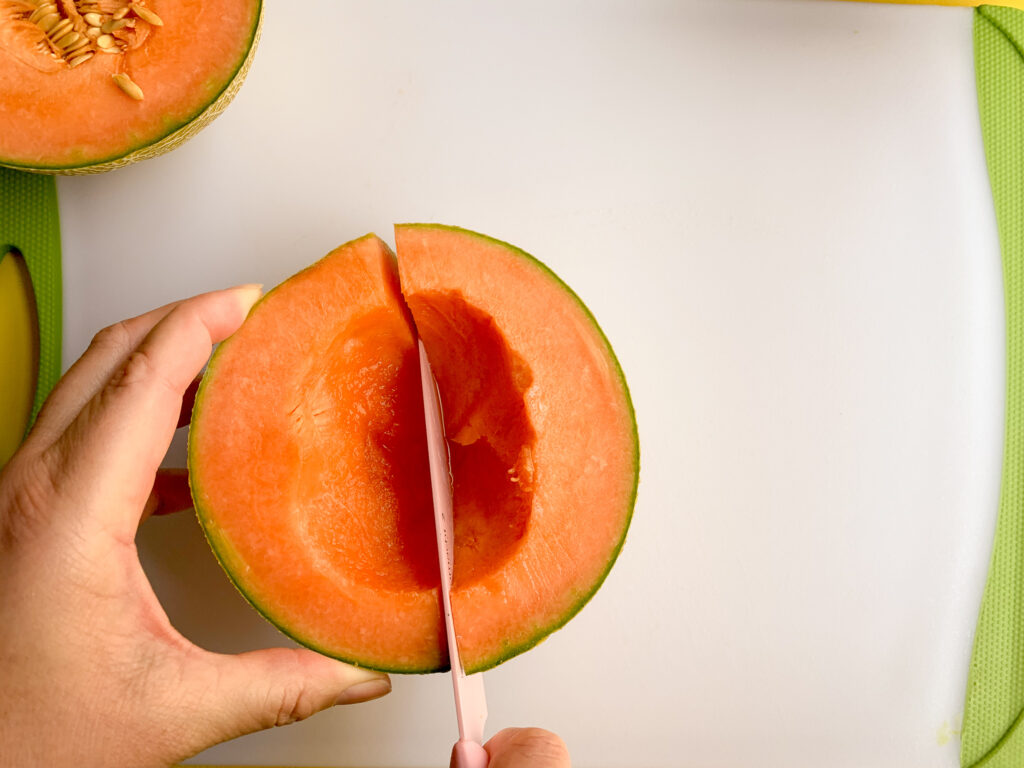 Then take that half and begin slicing into thin slices. 
Continue until you have the number of slices you desire, or until the cantaloupe is completely sliced cantaloupe.
You can also remove the rind and slice the cantaloupe thinly. This is the way I will serve it sometimes when we have company coming over for brunch. This or melon balls.
Mango Style Sliced Cubes
Now to me, this is the best way to cut a cantaloupe because it makes it more portable.
This is the way that I cut the fruit when my kids were younger. They still love it to this day. So I still do it. It makes it easy to hold the rind and just eat the fruit in little squares.
Cut the quartered cantaloupe melon gently down to the rind. Make sure to not cut through the rind.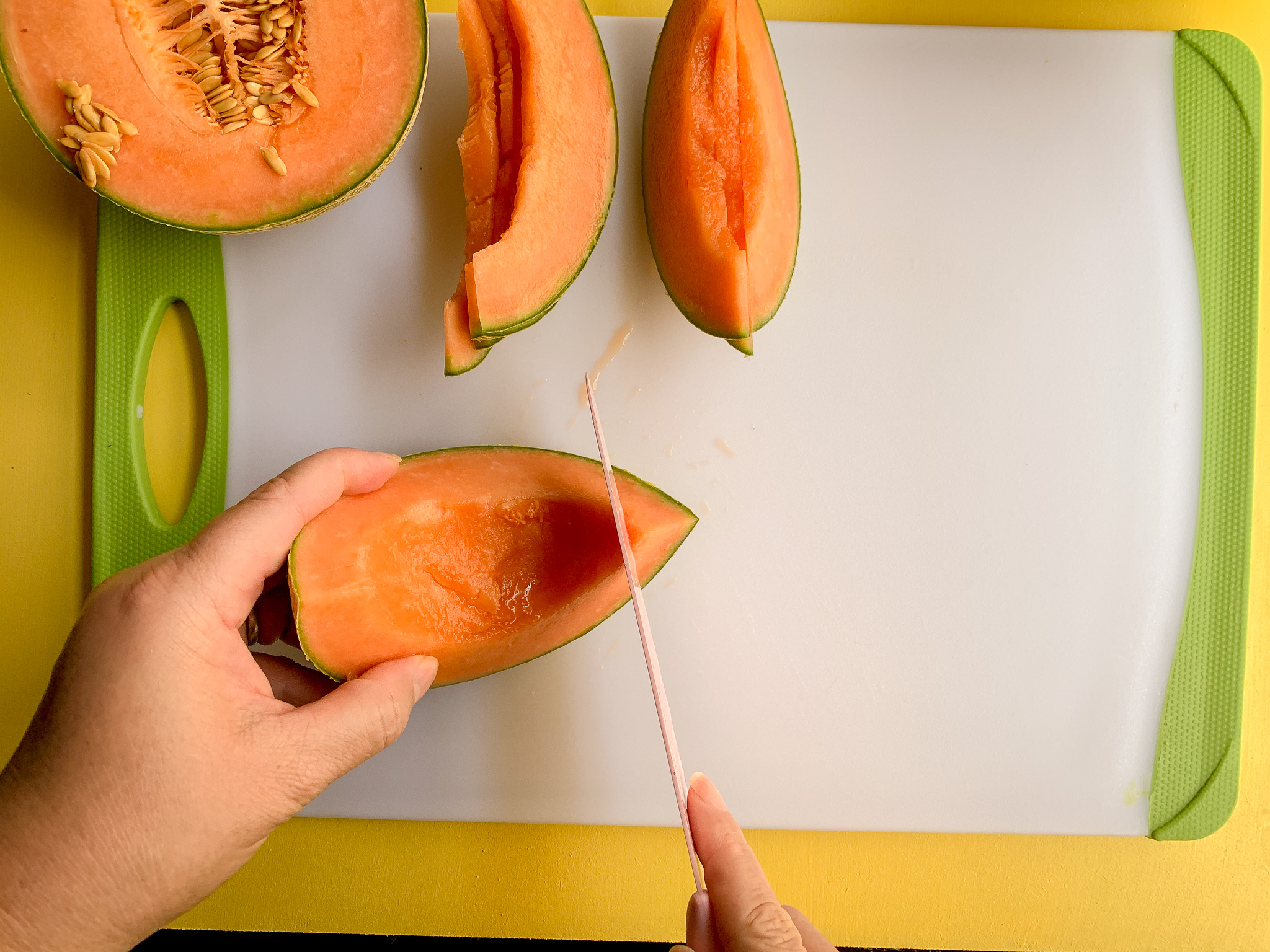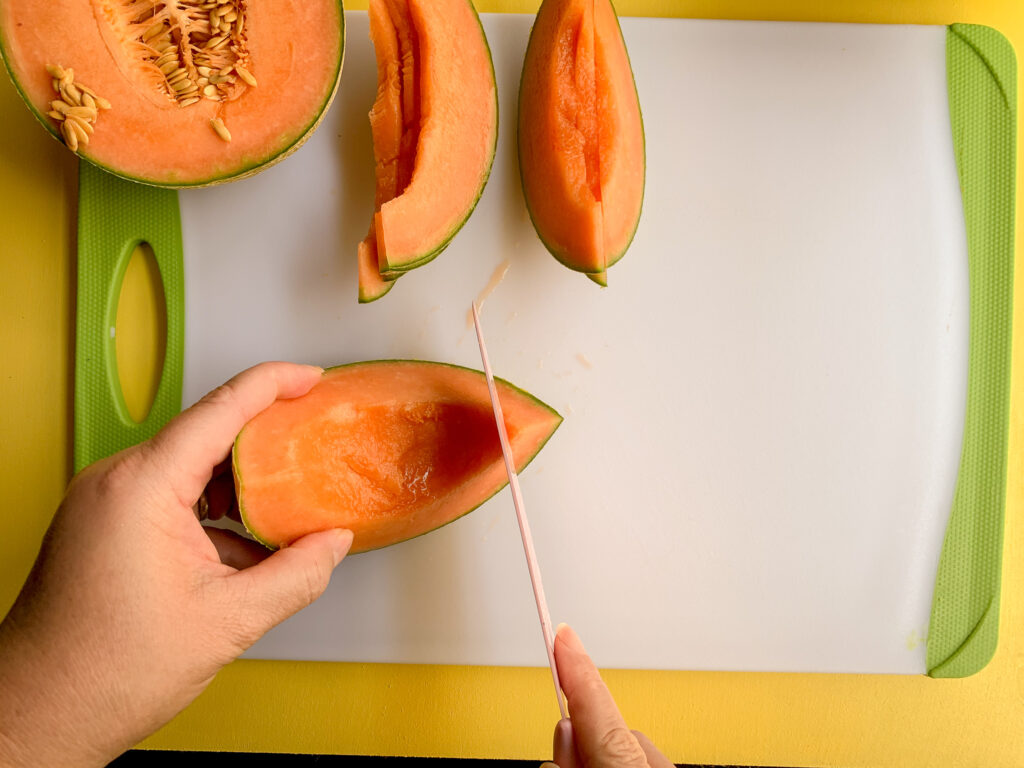 Then cut the opposite way, again cut to the rind and not through it.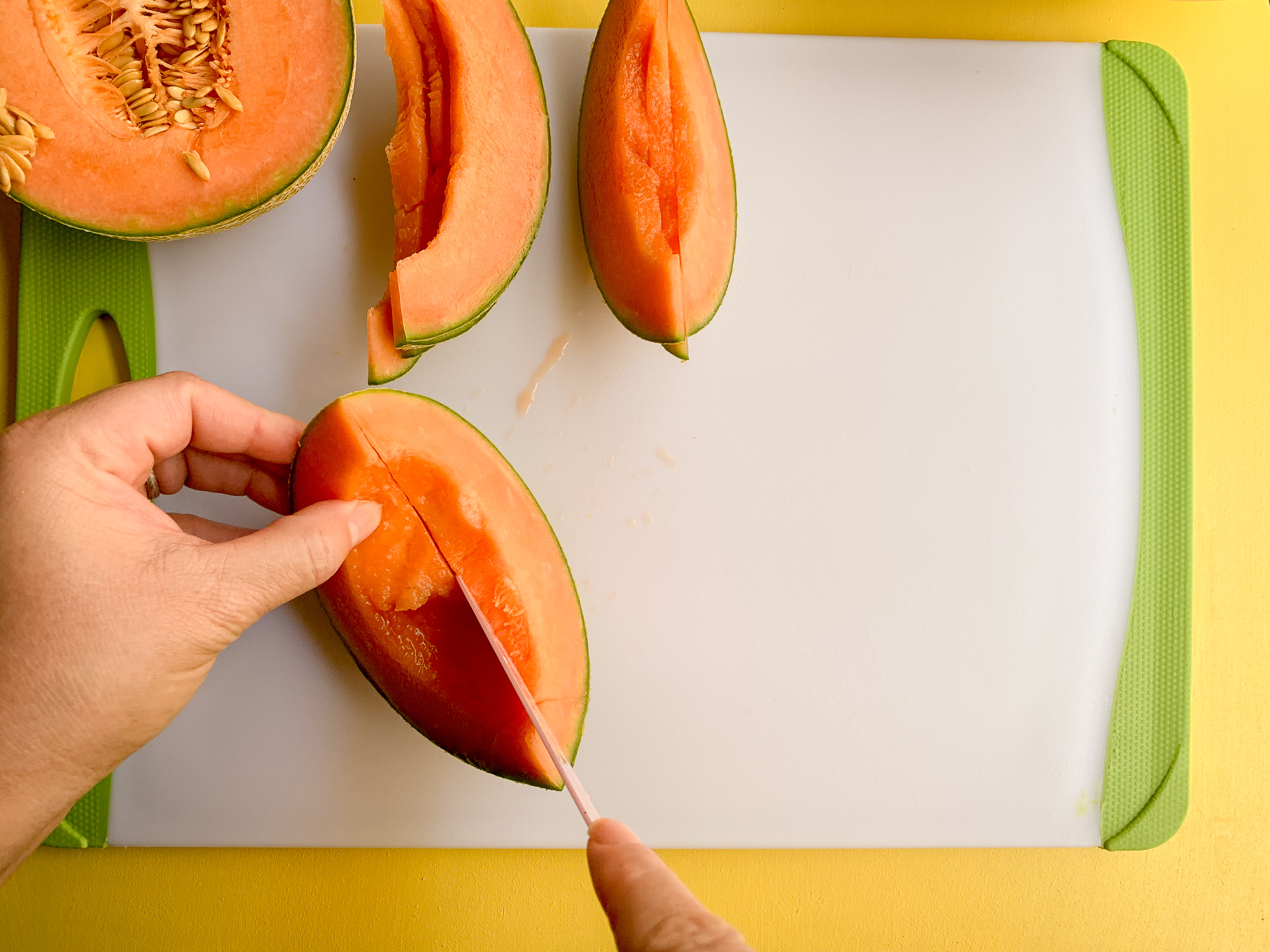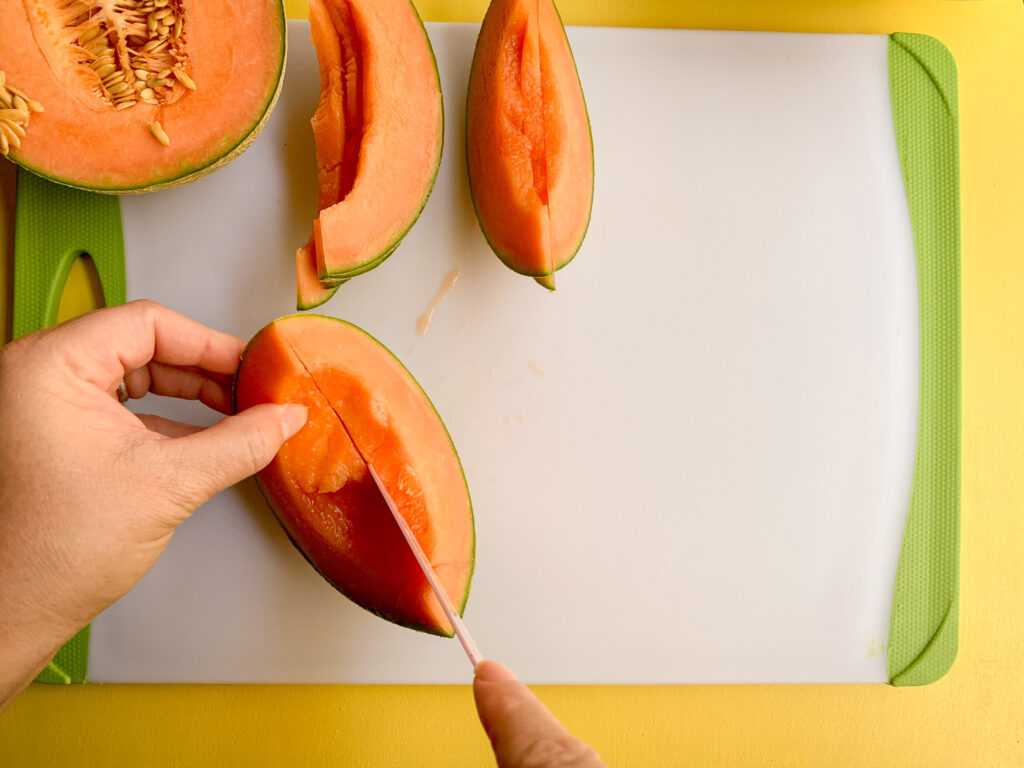 When you are finished the fruit will look like this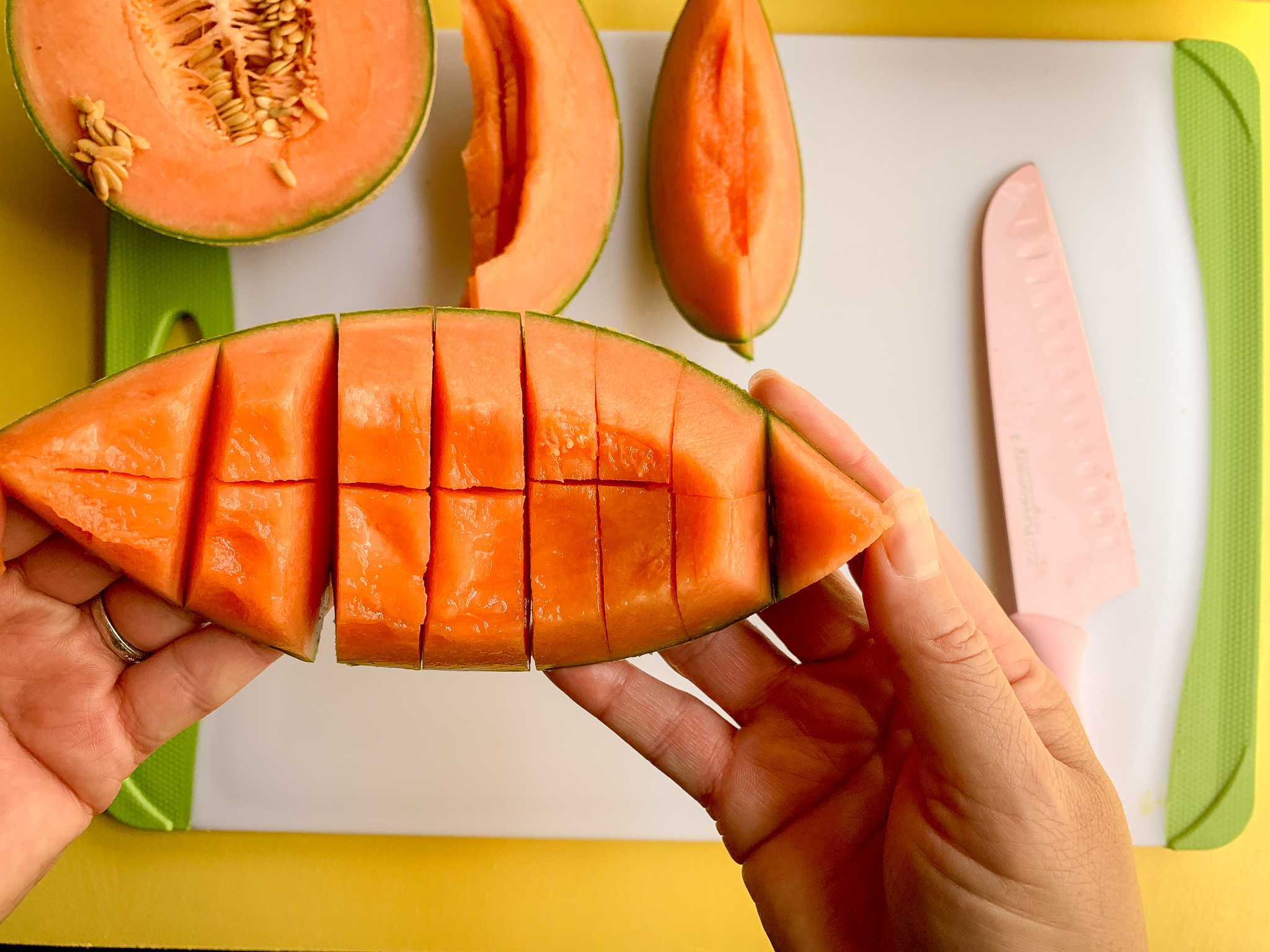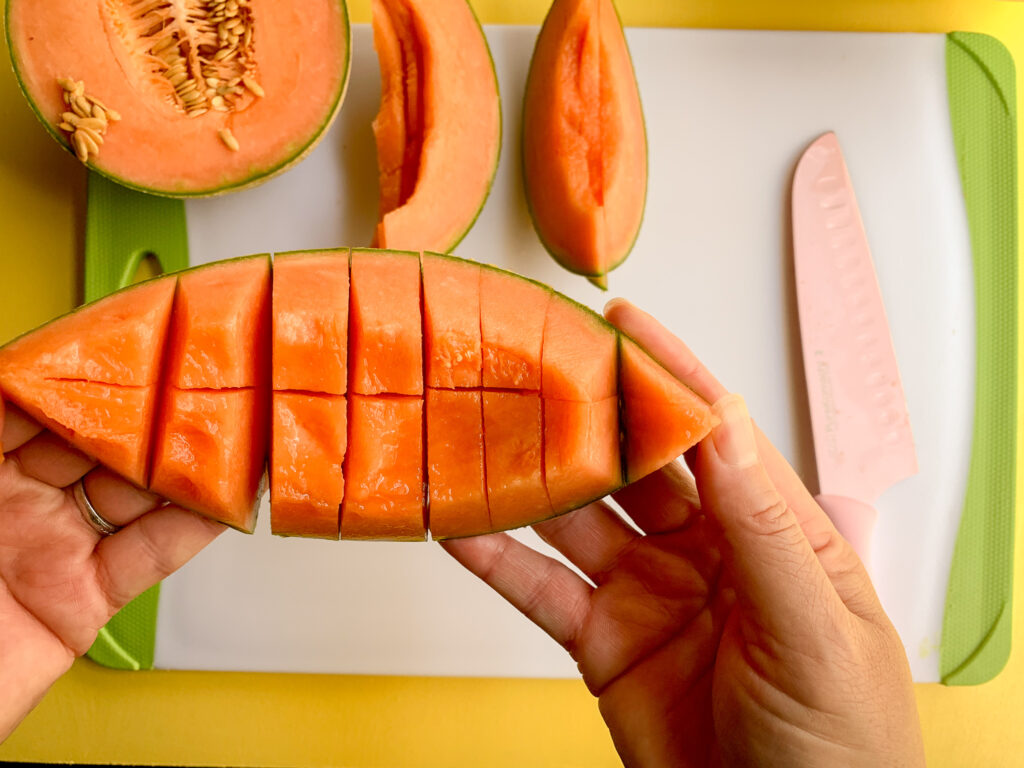 Cut Into Cubes
Now that you have already done the slicing down to the rind, the next step of cubing is the easy way to cut up cantaloupe.
Gently slide your knife between the rind and the cantaloupe fruit flesh.
Once you have come to the halfway point, turn your fruit and hold the tip you started with. And repeat the process
You should be able to gently slide the fruit from the rind onto your cutting board. 
Melon Balls
If you are hosting a party, making a charcuterie board, or a delicious fruit salad, cutting a cantaloupe into melon balls is a breeze.
If you are hosting a party, making a charcuterie board, or even a delicious fruit salad, you will want to know how to cut cantaloupe into melon balls.
Start with your melon baller scoop flat on your melon, press in and turn the scoop.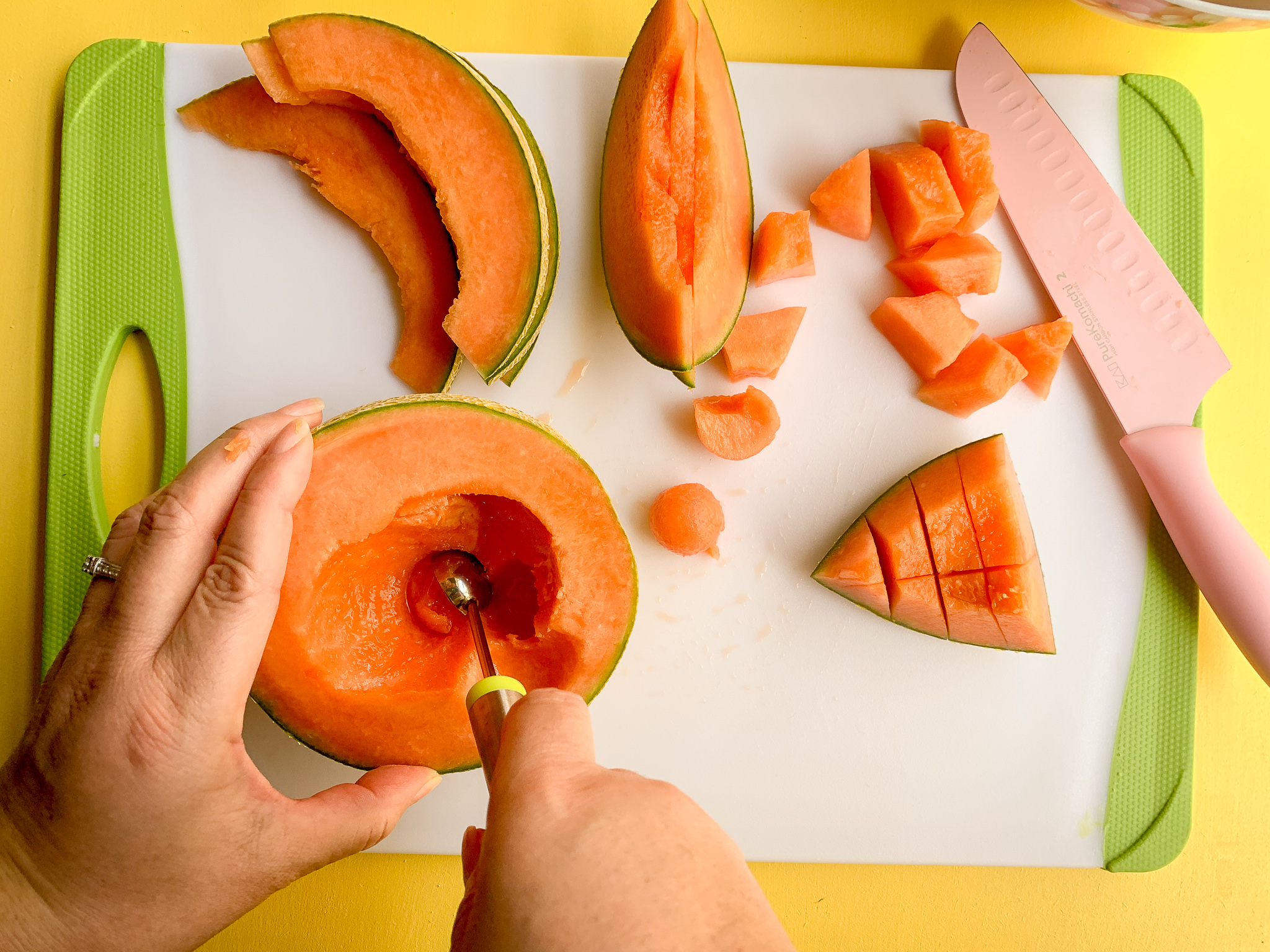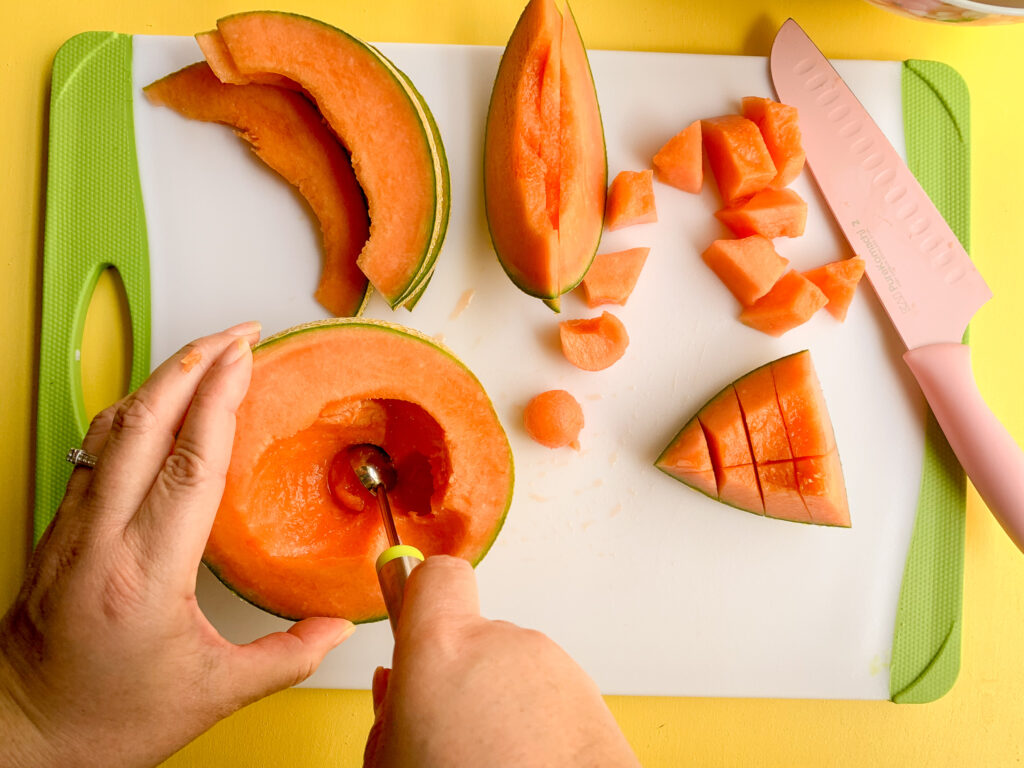 Then you want to scoop it out. 
That is it. You have learned some simple tips on how to cut a cantaloupe for the next time you pick up one of these delicious fun fruits.
How Long Can You Keep Cut cantaloupe In The fridge?
Once you cut into your cantaloupe it will remain fresh for up to three to four days. 
How To Store Cut Cantaloupe
In order to store your cut cantaloupe, take the cut half that you will not be using right away and tightly cover it with plastic wrap. Then store in an airtight container and refrigerate.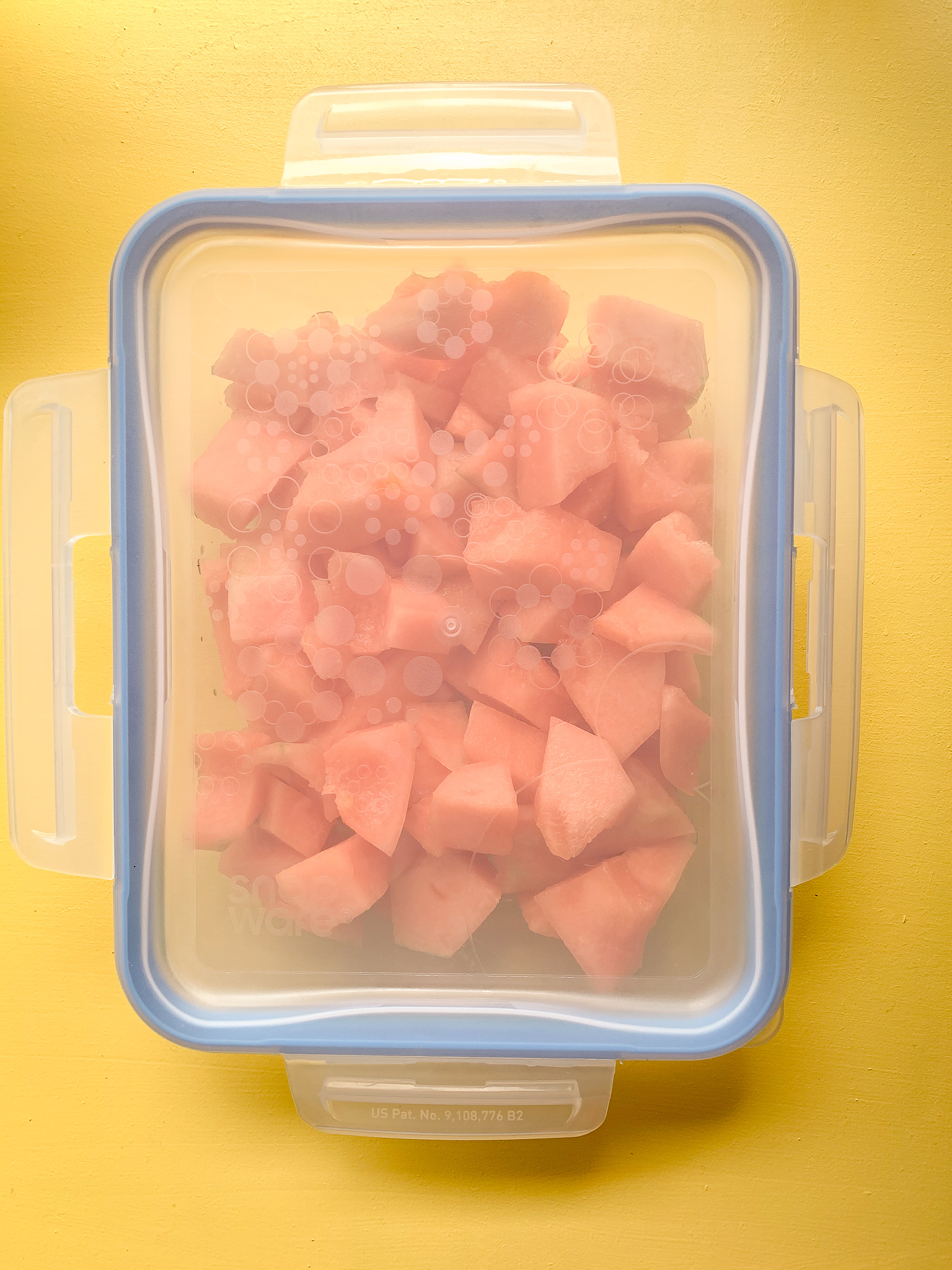 Recipes You Will Love