If you are looking for more than just a traditional pancake to serve up, whether it is for breakfast, brunch, lunch, dinner or Pancake Day, We have a ton of fun pancakes to share with your friends and family.
I put together these Perfect Pancake Recipes to include everything from savory to sweet and some great pancake ideas for kids as well.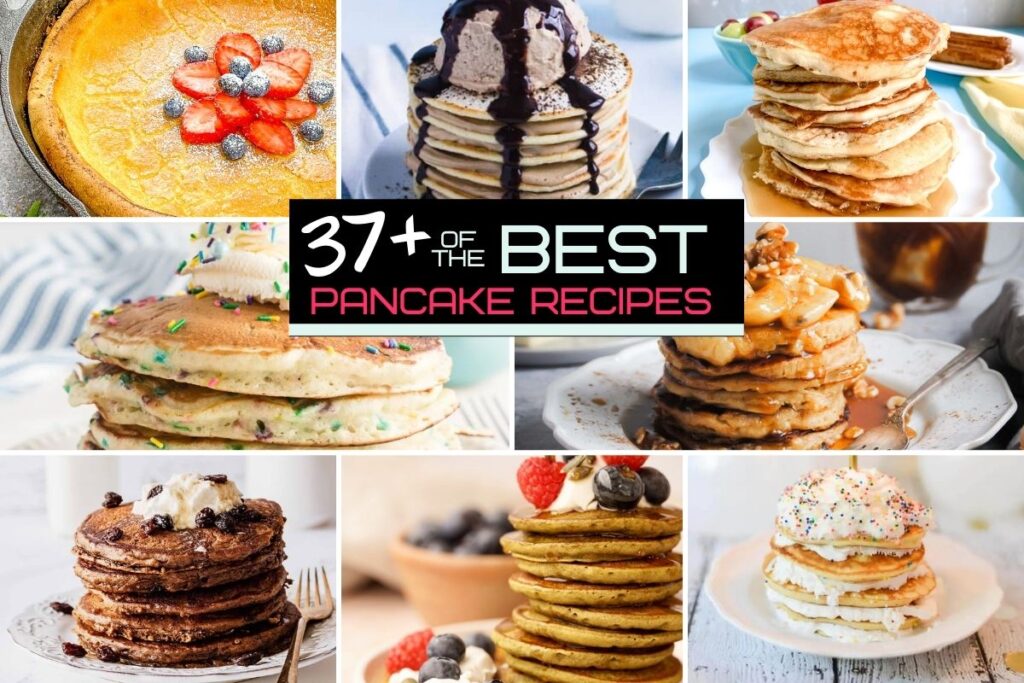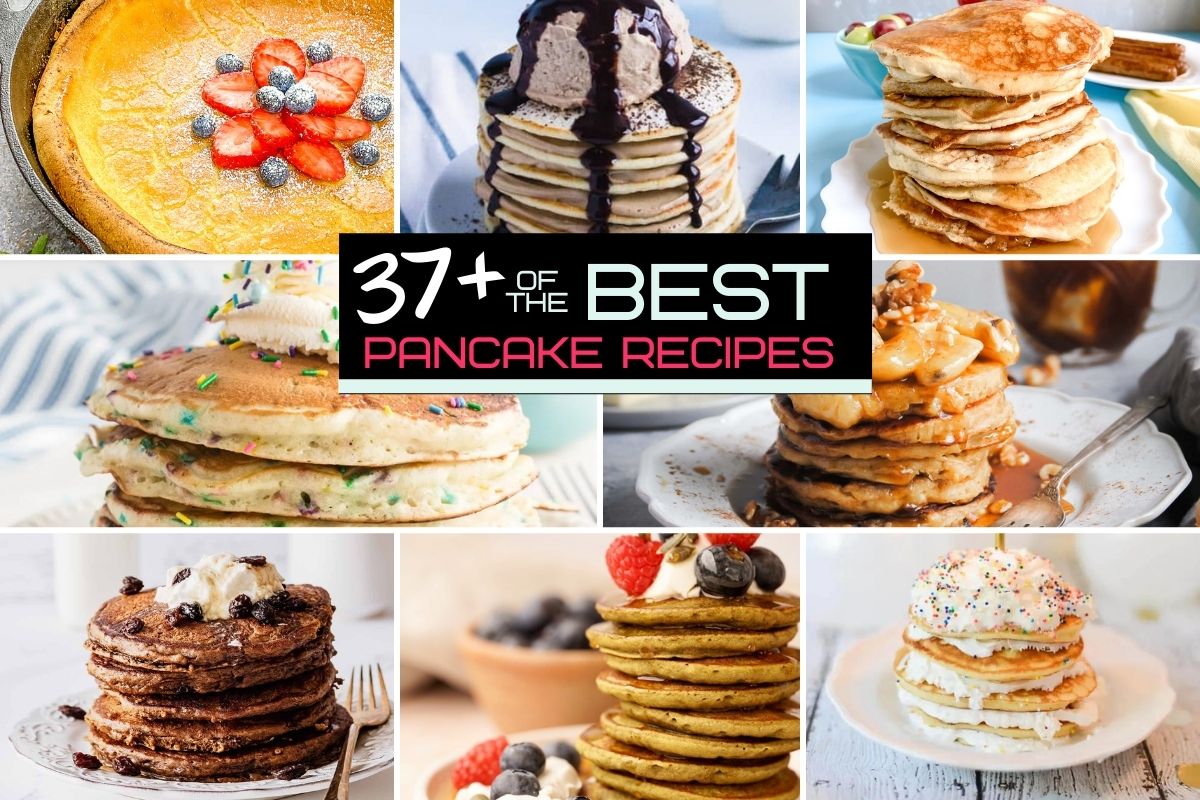 This post contains affiliate links, some of which may be Amazon links which means I receive a commission, at no extra cost to you, if you make a purchase using this link. Thank you!
Need to top your amazing pancakes? Find out What To Put On Pancakes.
Quick and Easy Pancakes
PANCAKE BREAKFAST IDEAS
Here you will find different kinds of pancakes to kick start your ideas. These are not your typical school pancakes.
Sourdough Pancakes. These tasty pancakes are a winner in our home..and we have them almost every week for either breakfast, lunch, brunch, linner (our time between lunch and dinner) or dinner.
Unique Pancakes
If you are looking for that special pancake recipe, look no further. These unique pancake ideas fit the bill.
DESSERT PANCAKES
Here are some fun pancake ideas just for the dessert lover in your family.
Unconventional Pancakes
Now these are some of the creative pancakes that we love.
FRUIT PANCAKES
MORE PANCAKE RECIPES
Just in case you do not have enough inspiration… here are more!
Party Pancake Recipes
Cool and cute pancake ideas.
I hope you found some different kinds of pancakes here in this post. Be sure to save this page for reference!
Did I miss one of your favorites? Comment below and we can check out the recipe to see if it should be added to the list.
Healthy Pancakes
I did not forget about those wanting healthier versions of pancakes.
And if you are looking for a quick and easy pancake using Bisquick baking mix.
What can I say, I love pancakes! I hope you found lots of ideas! Let me know your favorite below, or let me know if I missed one!