Sourdough Cookies are a great way to use my sourdough starter, whether it is fresh starter, discard, fed or unfed.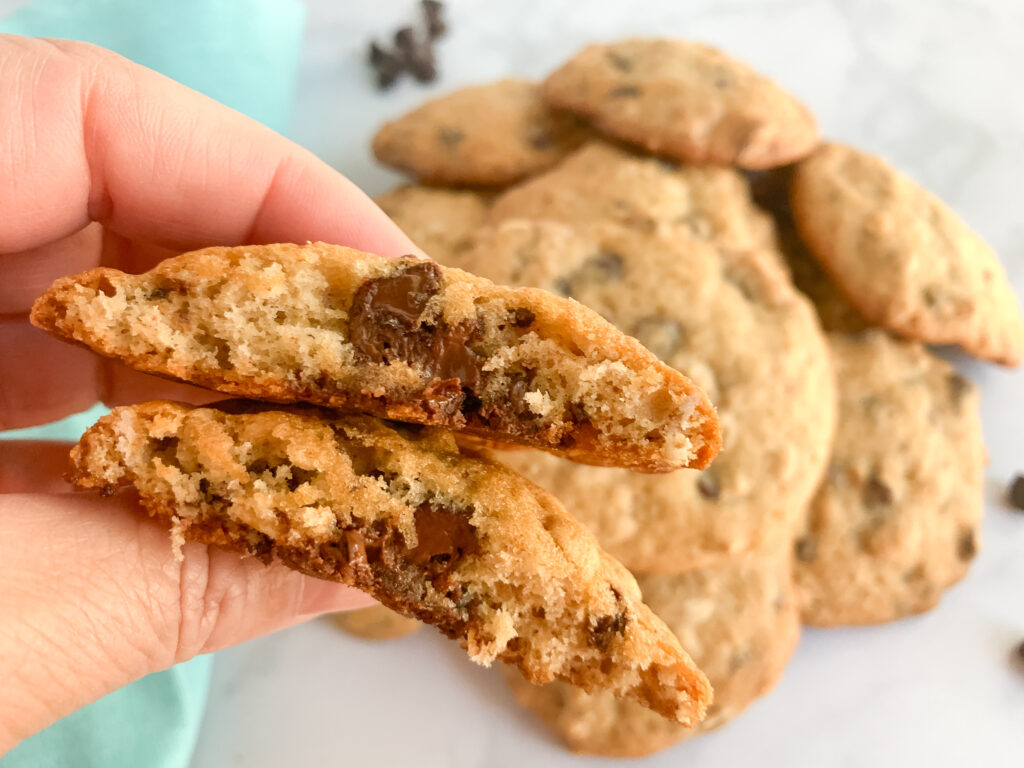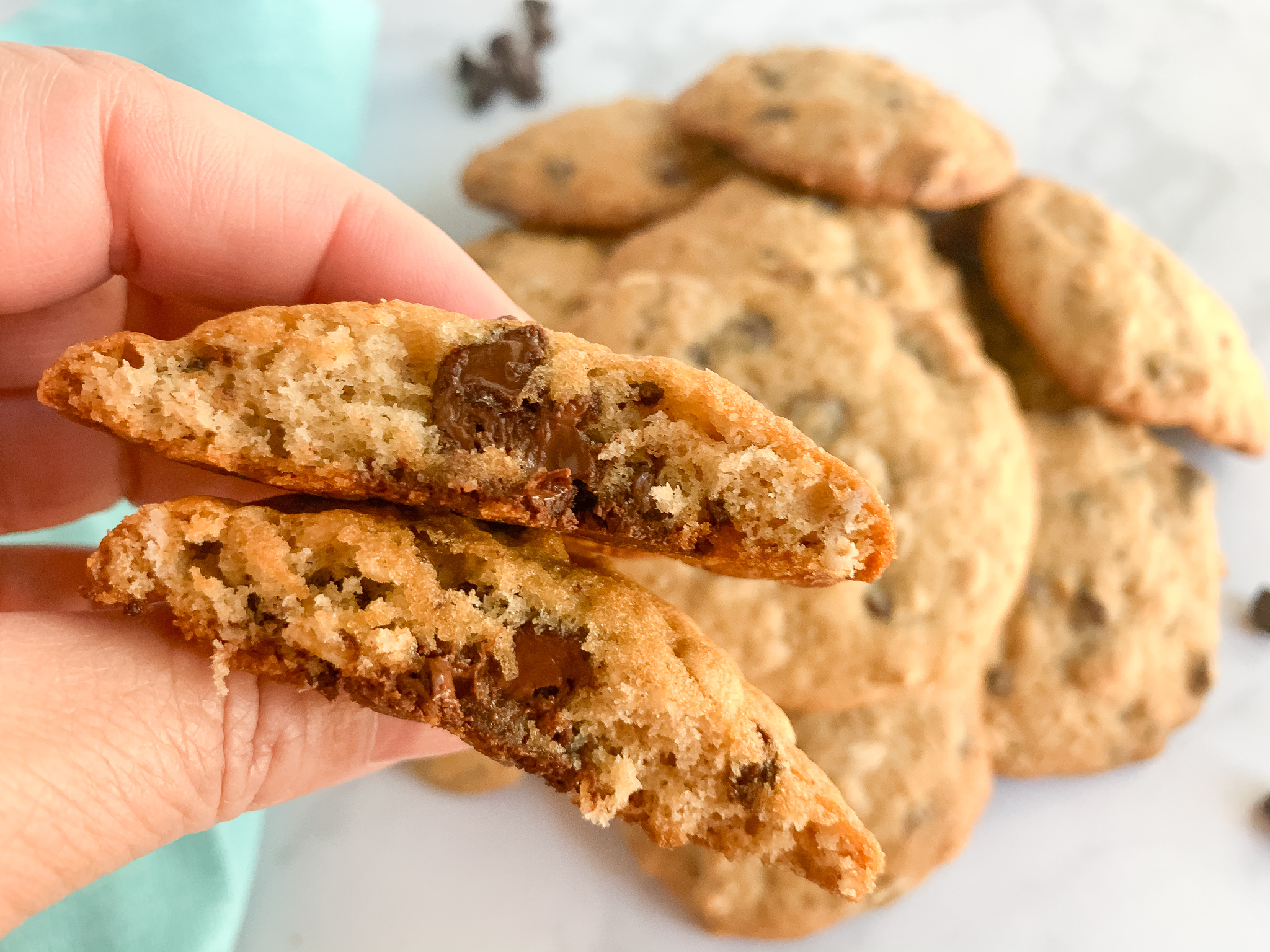 If you would like ways to use your sourdough starter you can also visit my page Recipes For Discarded Sourdough for more inspiration.
Not too many things rank higher than a fresh-baked cookie. 😉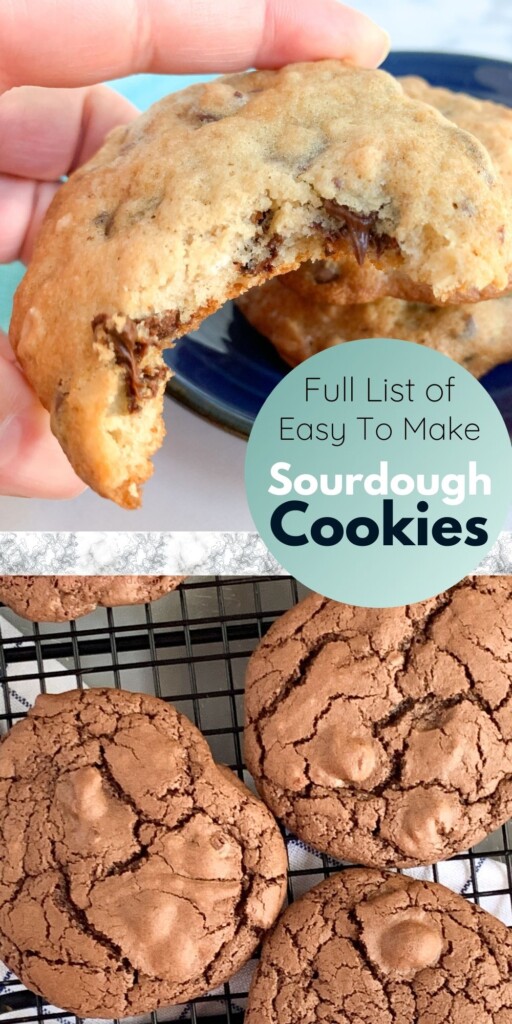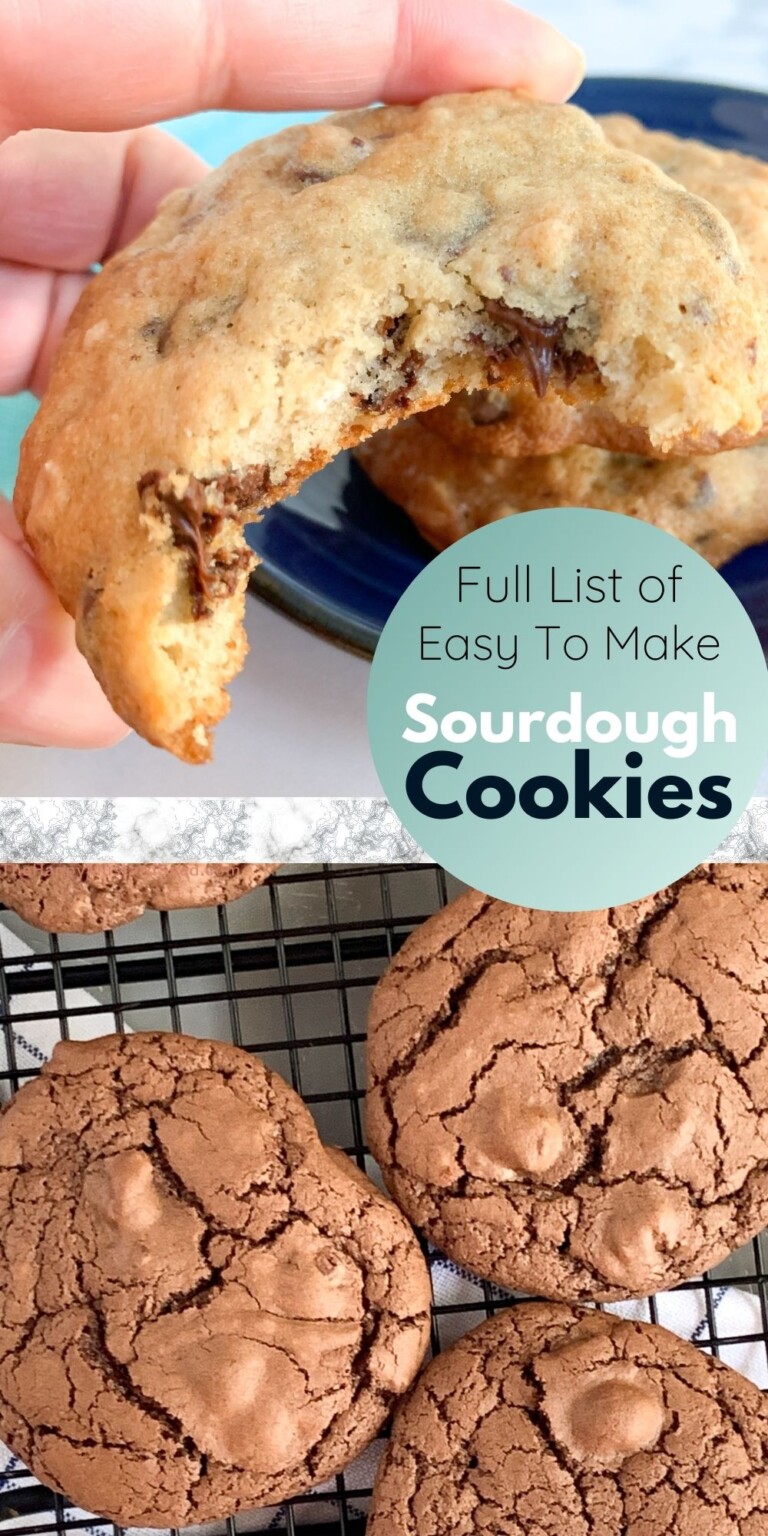 This post contains affiliate links, some of which may be Amazon links which means I receive a commission, at no extra cost to you, if you make a purchase using this link. Thank you!
Looking for the perfect everyday cookie, try my Sourdough Chocolate Chip Cookies
If you are on the hunt for something for a special occasion, try these Double Chocolate Sourdough Cookies
Tools You Will Need for these recipes
Now you can mix and match items, but these are a few that I have found helpful as I am making the recipes.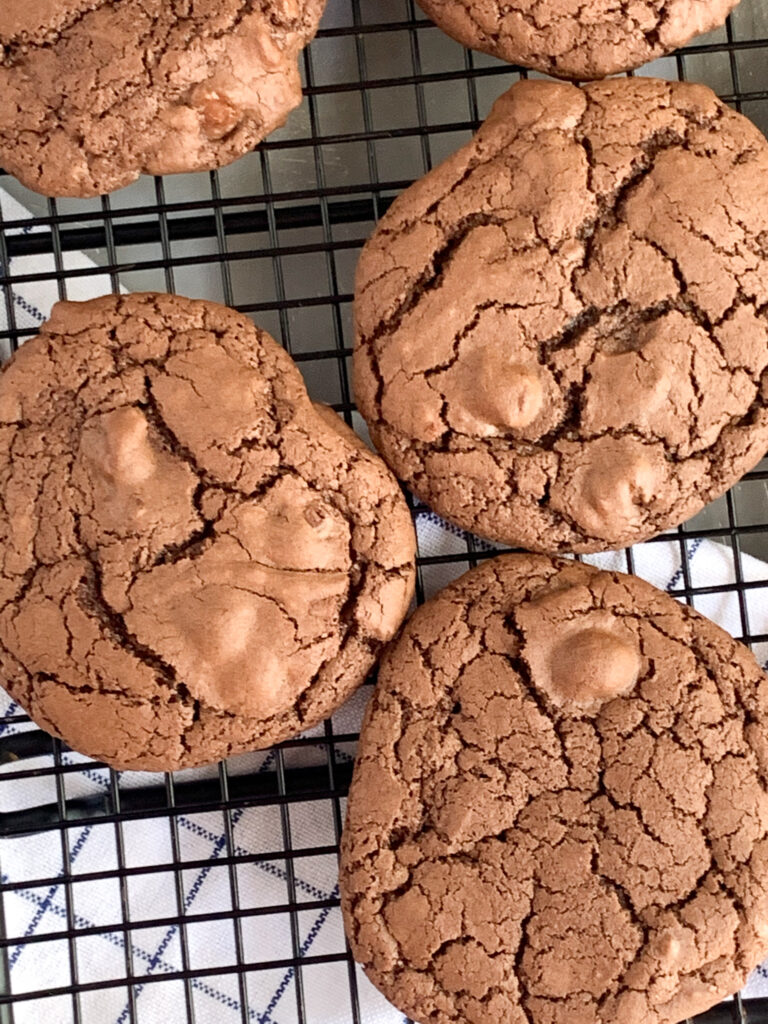 Looking to Bake Cookies, Here is a list of sourdough cookies for you to try!
Looking for a specific recipe that is not here. Feel free to shoot me an mail and let me know what you are looking for and I will get a recipe together for you and then add it to this recipe collection. xoxo
Email me here for your request: [email protected]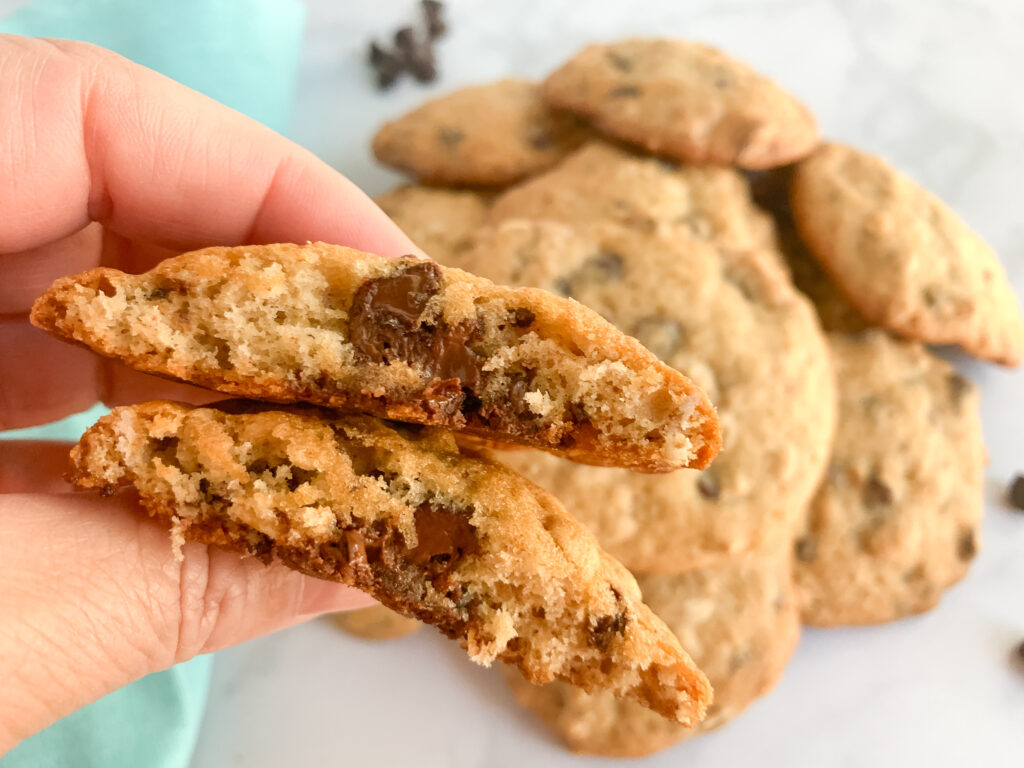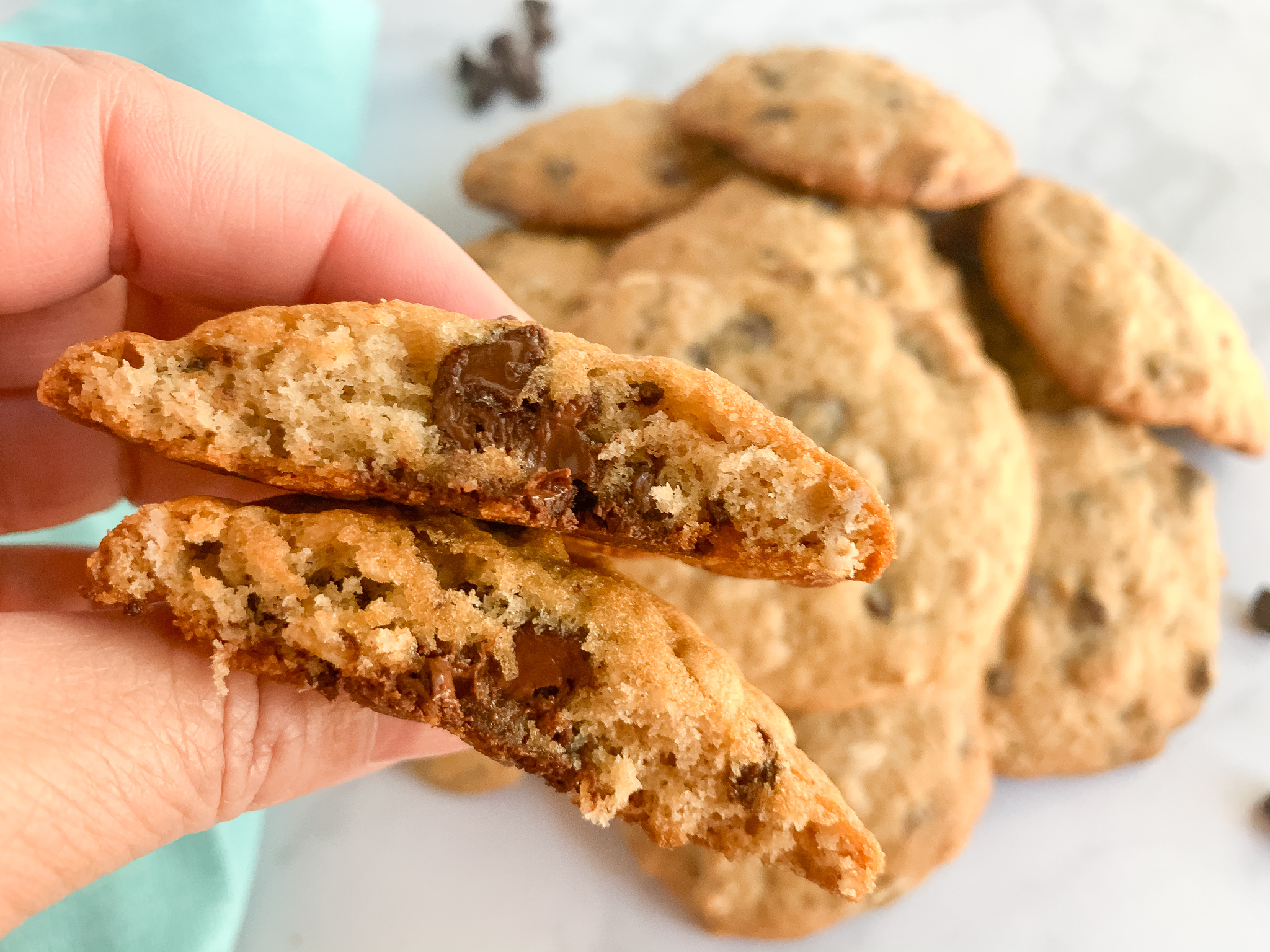 Baking Sweet Foods With Sourdough
When can I bake with my sourdough starter?
The process of baking with your sourdough starter can begin immediately, however you can baking certain things like sourdough pancakes, English muffins, crispy cookies, crackers etc. This will make some items a little more dense.u003cbr/u003e u003cbr/u003eBut if you want to make things that are a little more fluffy, tender and soft you will want to use a sourdough starter that is at least 7 to 14 days old. It will have enough yeast to help the item rise properly.u003cbr/u003e
What else can I make with sourdough starter?
u003ca href=u0022https://thehappymustardseed.com/sourdough-crackers/u0022u003eSourdough Crackersu003c/au003eu003cbr/u003eu003ca href=u0022https://thehappymustardseed.com/sourdough-french-toast/u0022u003eSourdough French Toastu003c/au003eu003cbr/u003eu003ca href=u0022https://thehappymustardseed.com/easy-sourdough-tortillas/u0022u003eSourdough Tortillasu003c/au003eu003cbr/u003eu003ca href=u0022https://thehappymustardseed.com/sourdough-discard-pita-bread/u0022u003eSourdough Pita Breadu003c/au003eu003cbr/u003eu003ca href=u0022https://thehappymustardseed.com/sourdough-cake/u0022u003eSourdough Cakeu003c/au003eu003cbr/u003eu003ca href=u0022https://thehappymustardseed.com/sourdough-challah/u0022u003eSourdough Challahu003c/au003eu003cbr/u003eu003ca href=u0022https://thehappymustardseed.com/sourdough-monkey-bread/u0022u003eSourdough Monkey Breadu003c/au003eu003cbr/u003eu003ca href=u0022https://thehappymustardseed.com/roti-sourdough/u0022u003eRoti Sourdoughu003c/au003eu003cbr/u003eu003ca href=u0022https://thehappymustardseed.com/sourdough-skillet-cottage-pie/u0022u003eSourdough Skilletu003c/au003eu003cbr/u003eu003ca href=u0022https://thehappymustardseed.com/sourdough-discard-wraps/u0022u003eSourdough Wrapsu003c/au003eu003cbr/u003eu003ca href=u0022https://thehappymustardseed.com/quick-sourdough-pizza-dough/u0022u003eSourdough Discard Pizza Crustu003c/au003eu003cbr/u003eu003ca href=u0022https://thehappymustardseed.com/crock-pot-sourdough-bread-recipe/u0022u003eSourdough Breadu003c/au003eu003cbr/u003eu003ca href=u0022https://thehappymustardseed.com/sourdough-discard-dinner-recipes/u0022u003eSourdough Dinner Recipesu003c/au003eu003cbr/u003e
Yummy foods like this Sourdough French Toast