Looking to find a good use for your sourdough discard, then here is a list of some of our favorite Sourdough Discard Wraps that will help you use up and maintain your discard.
Each recipe is unique and can be used for multiple recipes. For more fun recipes check out our Recipes for Discarded Sourdough Starter.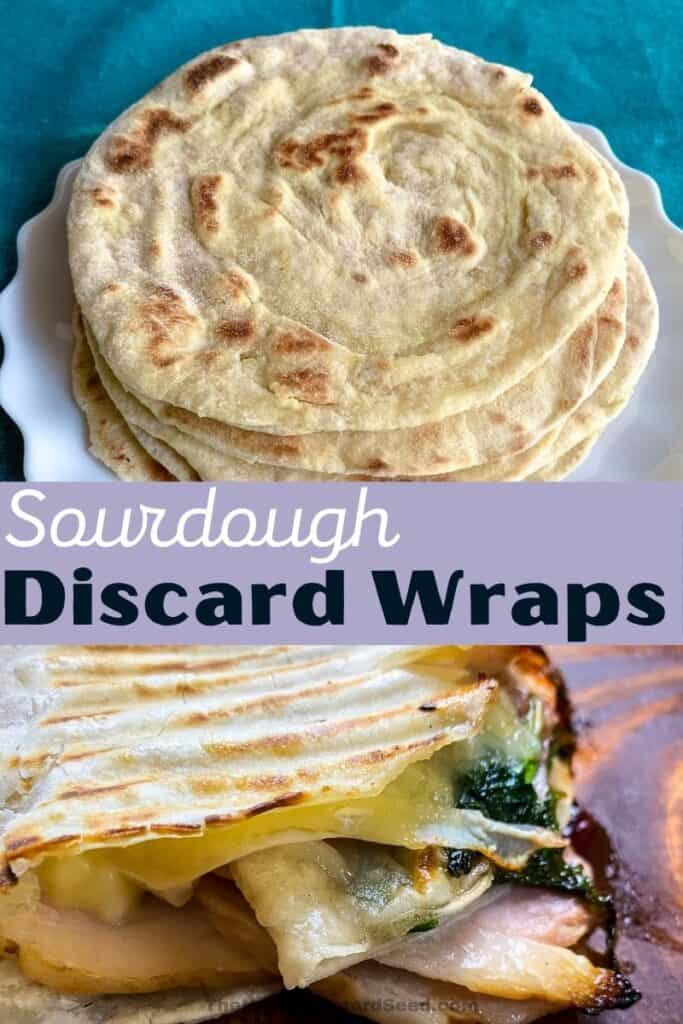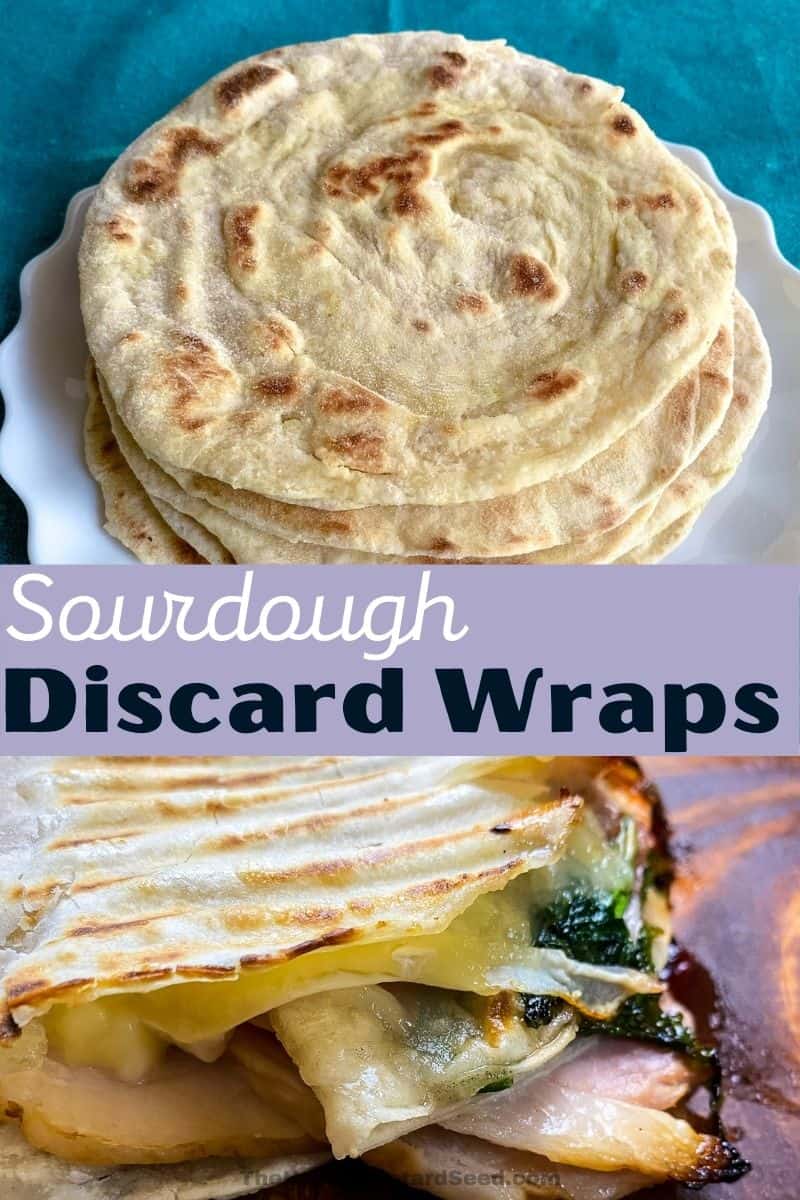 This post contains affiliate links, some of which may be Amazon links which means I receive a commission, at no extra cost to you, if you make a purchase using this link. Thank you!
Things to do with tortillas
You can do so many things with tortillas! Pizza, french toast, enchiladas, casseroles (I made this one for AllRecipes be sure to use the pulled pork recipe here for best results), on the go food.
You name it. Tortillas (wraps) are amazing!
Ham and cheese tortilla wrap
This grilled cheese tortilla wrap is not as fancy as it may seem. It can be dressed up or down depending on your mood.
Quick roti
This easy to make roti canai (sourdough paratha) is so delish. It can be used for anything from curry, palak paneer, tiki masala, tofu scramble, stirfry and more.
Homemade whole wheat tortilla
These honey wheat wraps make a great alternative to traditional white flour tortillas. The tortillas and honey are a perfect combination that will change your mind about whole wheat.
Try this whole wheat tortilla recipe today!
Sourdough pita bread recipe
These same day sour dough pita bread are perfect for those quick meals you have to make — as parents we know those busy weekdays and weekends all to well.
You can make this sourdough pita (pitta), fill them or wrap up your goodies and eat them on the way or sit at the table and enjoy. We love them because they travel so well.
Sourdough flour tortilla
Sourdough tortillas are quick, easy to freeze and one of the first things you should learn how to make with your sourdough discard — besides sourdough desserts.
Keeping these on hand are a great way to make any meats and veggies a quick meal!