If you're like me, then you love spicy foods.
Whether it's Indian food, Asian or Mexican cuisine, I can always go for some spicy flavors to liven up the dish. But as much as I love spicy foods, there are times when I run out of my beloved chili paste and need to find alternatives.
So what do we do? Well here's a few suggestions that may help!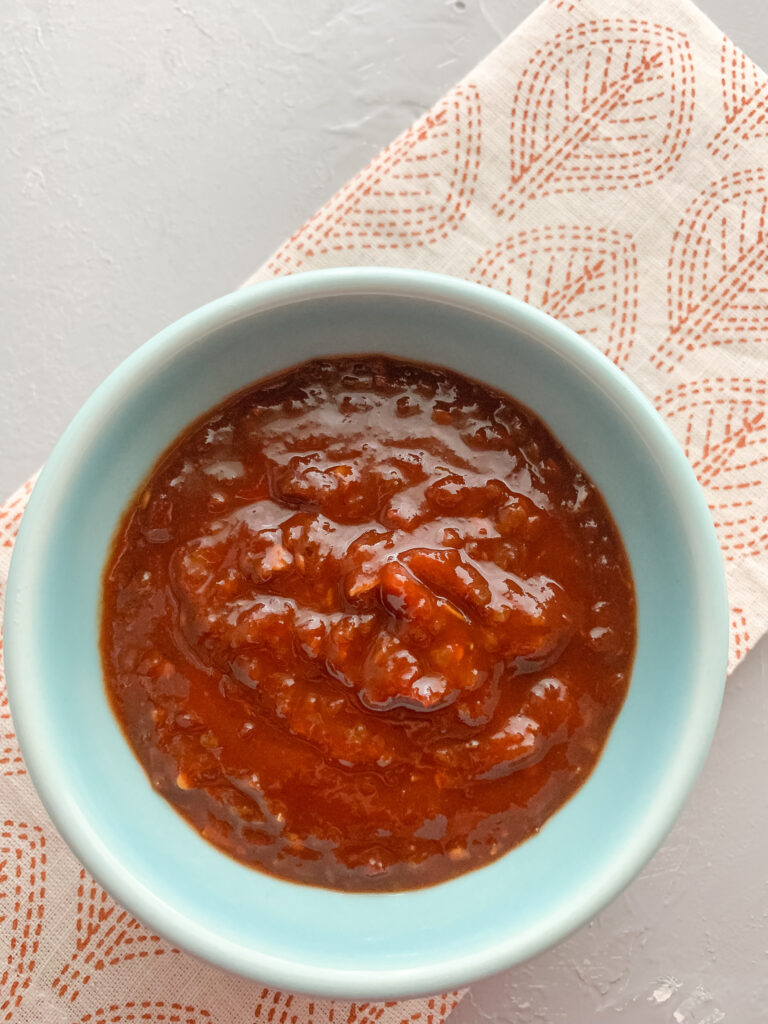 This post contains affiliate links, some of which may be Amazon links which means I receive a commission, at no extra cost to you, if you make a purchase using this link. Thank you!
What Is Chili Paste?
Chili paste has different tastes depending on the peppers and other items that are added to it.
However, the base of all chili paste is ground-up chili peppers. You can use a mortar and pestle, food processor, or blender to create the texture you desire.
If making it homemade, homemade chili paste can last for up to five days in an airtight container.
Making Chili Paste at Home
When you are making your homemade chili paste, make sure to add a bit of oil and maybe a little salt which will help with the shelf life.
If making it homemade, homemade chili paste can last for up to five days in an airtight container.
Here are my favorite substitutions for chili paste
Tomato Paste
Tomato Paste is a staple around here. Mainly because we have it on hand as one of our go to pantry items.
We use it as a bass for a simple chili paste. By adding a little olive oil to a pan, some crushed red pepper flakes, ground cayenne pepper and Hungarian paprika to the hot oil you will open the spices. Then add in your tomato paste and stir it around. This will make for a thicker sauce. Feel free to add finely chopped garlic and onion for another layer of flavor.
This spicy tomato sauce is so versatile that it ends up being like a unicorn in your kitchen.
Hot Sauce
Not just any hot sauce will do. You will want one that has a thicker consistency. For example, sriracha sauce is the new favorite bottled hot sauce all over the country. It is one of our favorites too, but here are more store-bought options.
Ketchup
Ketchup? Yes, Ketchup! It's simply tomatoes, vinegar and sugar as the base and is perfect for zhuzhing up.
You will want to start with a little olive oil in a pan. Once the oil heats up add in 2 tablespoons of chili pepper flakes. Turn the heat off after 15 seconds. Add the mixture to 1 cup of ketchup and combine.
For a simple substitution, you can mix your ketchup with ground cayenne.
How Can You Use The Chili Paste (and Chili Past Substitutes)
Sandwiches: Everything from tuna melts, chicken salad, meatball subs, to Italian grinders.
Marinades: Chicken, shrimp, pork, firmer fish and beef are all great to rub chili past on
Rubs: Getting ready to grill or pan sear your meat, homemade chili paste would be a great way to spice up your meal. Note: pan-searing indoors have on your fan and step back. It can be strong and make you cough.
Meatloaf: Add it in, to the top or even both would be great.
Soups: Chili paste is great to spice up any broth base you have. Adding a little for a little depth or add a lot for a kick to create a mild, medium or spicy soups!
Rice: This is great for leftover or fresh rice. Mix it in or add to the top
Pasta: Great to toss in the chili paste and eat it just like that or even add some veggies and protein. One of our favorite recipes is this gochujang stir fry.
Hope you enjoyed this list of ideas and simple recipes to help you with your substitutions for chili paste.