I love being a mom! Each day is a new adventure. But I am also a person and I want to live and thrive, not just survive. So I have to take an active role in what happens in my day to day life. Focusing on small and reasonable tasks to keep the joy in my home and heart every day. I wanted to share a little piece of my home with you and show you how to enjoy being a stay at home mom too.
This post contains affiliate links, some of which may be Amazon links which means I receive a commission, at no extra cost to you, if you make a purchase using this link. Thank you!
Now, there are days that I just throw up my hands and say, ok Murphy, Murphy's law that is, you win. When things just seem to be going the opposite way that you planned them. I will just stop and start again another day. We have all had those days, am I right? But rather than pushing through the battle, I will sometimes just move on. Winning the war is far more important to me than every single battle.
There are some days that I have to tell myself don't let a bad day turn into a bad week or even worse a bad month. There is always a time to reflect and make appropriate adjustments for those tough days and situations so that you can hopefully not repeat that same experience and form better experiences.
Years ago, when my kids were in MOPS, Mothers of Preschoolers, and a couple of my dear friends were sitting around talking, one turned to me and said, you are a duck. I had no idea what she meant. But she just gave me a hug and a kiss on the cheek and told me she will remind me one day.
Several years later, we met up for coffee just to talk and she reminded me of that saying. I was a little frazzled the day we met up. I had not heard from my hubby for a while, he was in Iraq at the time, and worry was starting to creep in. My friend Lola and I met, had coffee, and chatted about our current lives. It was like we picked up right where we left off even thoughI had been gone for a few years.
She said, be a duck. I laughed because I remembered her saying that to me years before and asked her to explain. She told me before I was cool and calm and able to take care of everything I needed to do to make sure that everyone including myself was happy and thriving in work, home, school, and most importantly with ourselves.
She said you see ducks glide gracefully across the water. Water rolls off their back. However, under the water, the duck's little webbed feet are paddling feverishly to get to where they need to go. When she explained this to me, it made sense. I seem a little calmer and laid back but I am also very busy planning out the things that need to be done and running everyone from here to there.
Then it sunk in. I was happy. Truly happy and I was truly enjoying what I was doing. It was almost like being an event coordinator you have many roles to play to make sure you pull off the best event you can. Not striving for perfection, because that could drive anyone to madness, but working on what works well and fits into your family and making those things habits and routines.
Now part of my habits and routines is about laying the groundwork for everything I can. I have a system for everything. It doesn't mean that it works all the time. But as long as I have 80% of it working, I am pretty happy. Even if it slips down into the 50s I am still a happy camper, because I know that I needed a break from that system for whatever the reason was. Someone could have gotten sick, there could have been a change in our routine from outside things we can't control, but we still have to include a workaround. It happens, and it is ok. I plan for things to fall down to 50-70 percent all the time. And I am happy with it.
You see, I did not strive for perfection. Instead, I spent my time working on the things that I have control over and making sure those things are done.
Here is an example of a few of the things I do with my family each morning:
Good Morning chats – set intentions/goals for the day
Breakfast or brunch
Lunch with a show or movie break
Review school
Good Morning Chats
It may not seem like much. But having those one on one chats with each person in the morning is so important to me. I get to hopefully set a positive morning flow for them and help them start their day off right.
Breakfast or Brunch
This is the time we hang out around the island in the kitchen. We chat a little and make food. See what everyone wants for lunch. Who is doing what for lunch and just saying "hey"
Lunch With A Show Or Movie Break
I have to admit, I did this more for selfish reasons. I wanted to spend more time hanging out with my son. We make food, we discuss anything and everything under the sun and then we watch something fun on tv. Right now we are watching shows from our Netflix list and discussing all the things about the show including the plot, why we love certain characters, the worst characters, the overarching theme of what is going on, and sometimes just gab.
My daughter generally does not watch tv during the day and she ends up being my night time buddy for tv or just hanging out.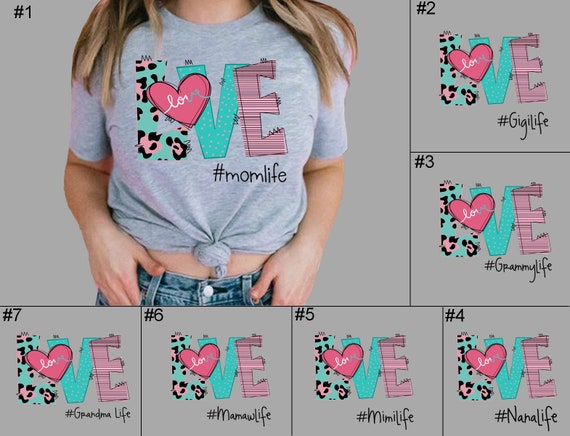 Love Mom Life/ Grammy Life/ Gigi Life/ Grandma Life/ Mamaw
Review School
This seems like this would be the least fun of the day, and I mean it is not birthday cake and presents type of fun, but it can be fun. I use this for another connection point. I get to see how their day went and see how they enjoyed school and what they learned and more importantly, what they liked in the lessons.
Getting to know what lessons they liked, helps me to get to know them even better.
Mama's Getting Her Toys
Here is one of the many things that I do that help me accomplish my goals as I buy all the things. Seriously, there really is nothing worse than having to do a chore or task everyday and hating it because you don't have something to help you do it better or faster.
This vacuum is by far my favorite for our busy, garden-loving, allergy having family. It doubles as an air filter and the level of clean that it provides is beyond what I have experienced.
Steam mops have been around for a long time, and I have only had one. And it has lasted me years. In fact, this one has been a part of my must-have tools for over eight years.
Having a clipboard helps me to get through the day sometimes. I have several for different things. Especially if I have certain projects going on or mail that needs to be processed.
Cleaning towels that are reusable are a must. I feel like there is so much waste that can happen and I really want to be able to do a small part by not wasting too much in our home. We don't tend to use paper towels very often either but this just makes me happy to be able to wipe down my home with cleaning towels.
Instant pot is still by far one of my favorite tools and I use it so much, I now have another one and a total of three pressure cookers. It makes batch cooking days a breeze! Check out my Clam Chowder and Risotto recipes that are so easy the kids can make!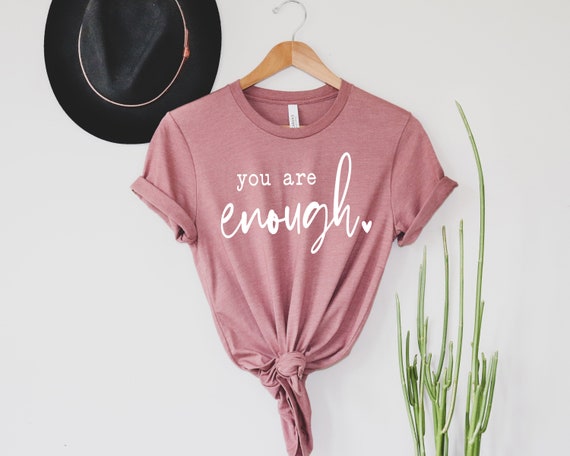 You Are Enough shirt Couple Love Shirt Valentines Shirt
I live for my pots and pans. Anything kitchen related that saves me time is going to be one of my favorites, and the fact that these stovetop life savers come with a lifetime guarantee makes my heart sing. I actually bought my son a set as well. He was so excited. He has his own, he refuses to use it until he moves out, I am trying to convince him, but can't wait to try it on his own stove.
Out Air fryer is used every day. Kids use it to heat up everything from tortillas to pancakes. They use it to cook in too! Check out my hand pies
Slow cooker is a tried and true battle tested kitchen tool. I still use ours, but I have to admit I use it less now that I have my pressure cookers.
Kitchenaid mixer ( my daughter got this from my mom years ago and I have been loving it this past year)
My life would be a mess without my Planner. In fact, I have a separate one now for my blog because I like to be able to close work and just focus on family. If I see something work-related, I may be tempted to do it.
Shower cleaners. Anything that keeps me from bending over every day to scrub the tub is a winner in my book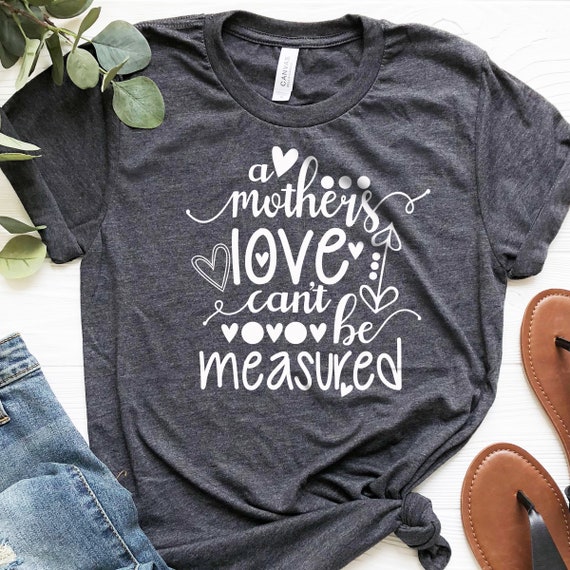 A Mothers Love Can't Be Measured Shirt Mothers Day Gift
Ok, I don't want to walk around my house pointing out all the things, but those are things I use daily or multiple times a week. They help me to be efficient and to get things done without wondering how something works or fiddling around with things. When tools, supplies, and equipment don't work, it is time for an upgrade.
These tools I use consistently work and they make me so happy! For example my vacuum is also an air purifier. So I can clean my air several times a month and also know that I can replace my air filters less often. Doing this means not just a cleaner home but now I am also saving money. And saving money makes me happy, really happy.
My husband of course thought I was nutzo when we had the discussion. I had prepared for the conversation. Here it is in case you need it for your spouse. LOL
Yes I know it's a lot of money.
But, it will save money on vacuum bags, vacuum filters, air filters, and air purifiers abs air purifier filters. Soooo. Ta daaaa. You'll thank me later.
He smiles, grumbles a bit, and says you're right. But let's track it. He already knows that I have done the research on it, but I do not mind tracking it, it makes him happy to see the actual numbers.
Already we have had it for several rounds of Texas pollen, if you live in the south you know that the pollen seems to creep into your home and never wants to leave. But the vacuum has been great. The air smells amazing in our home and my allergies and my kid's allergies have been great.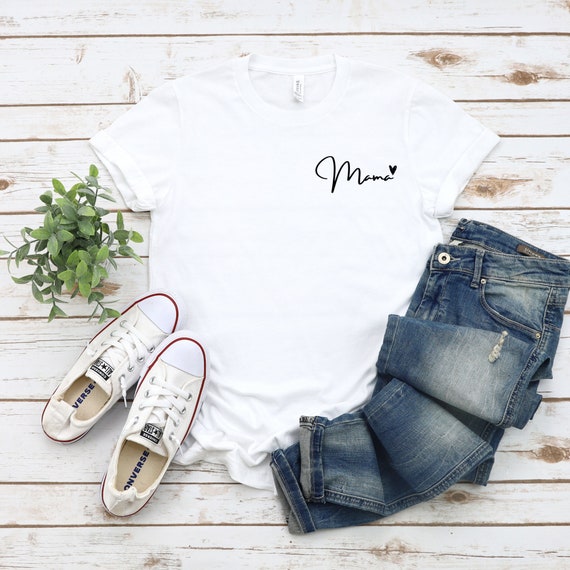 Mama Heart Shirt Mama Shirt Gift For Mom Mom Love Shirt
Also, I have to remember that I am the one who sets the tone of the house. So if I am in a frantic, high strung mess, then my family and house will be the same. It takes time, planning, and a dash of grace to remember that you are the glue that holds this collage together.
It is easy to run around and be disorganized, it requires no thought and it doesn't take any skill, savvy, or sass. And I believe that being able to enjoy the life that you have created is so important.
You will need a decent plan. My plan includes having some intention for each and every year, month, week, and days in our lives. Now don't get me wrong. I do not plan every hour of our day. I mean that would be insane, right, as I erase my hourly planner. Kidding, if that is your jam, then do it.
This is about what makes you happy. But remember, don't let your crazy become the crazy of the house.
Be A Duck
At least for most of the days.
Show them the systems you use in your home. It is important that they also know, you are not perfect and that you work those systems.
What Drives You?
If you would like to be able to see a bit about your personality and how you handle things, you can take this test here. The kiddos can take it too, this way you can learn a little more about them. The test is broken out by age.
I fall into the judgment category, when I first read that I was confused. I am the least judgmental person I know. LOL but I will say that once I read the definition of being judgemental it made sense.
Here is what it said:
Your top strength is Judgment which means you weigh information thoroughly. You consider all possibilities and examine things from all sides.
That is definitely me, to the letter. Knowing both mine and my family has really helped me to get some things in order in the home. I think we are all also communicating better too.
Let me know how you are bringing the joy into your stay at home mom life.