Grilled chicken is a summertime staple. Whether you're cooking for a backyard barbecue or a weeknight dinner, grilled chicken is a versatile dish that's sure to please everyone.
But if you've ever had a dry, rubbery, or burned piece of chicken, you know that grilling chicken can be a bit tricky. Never fear—we're here to help.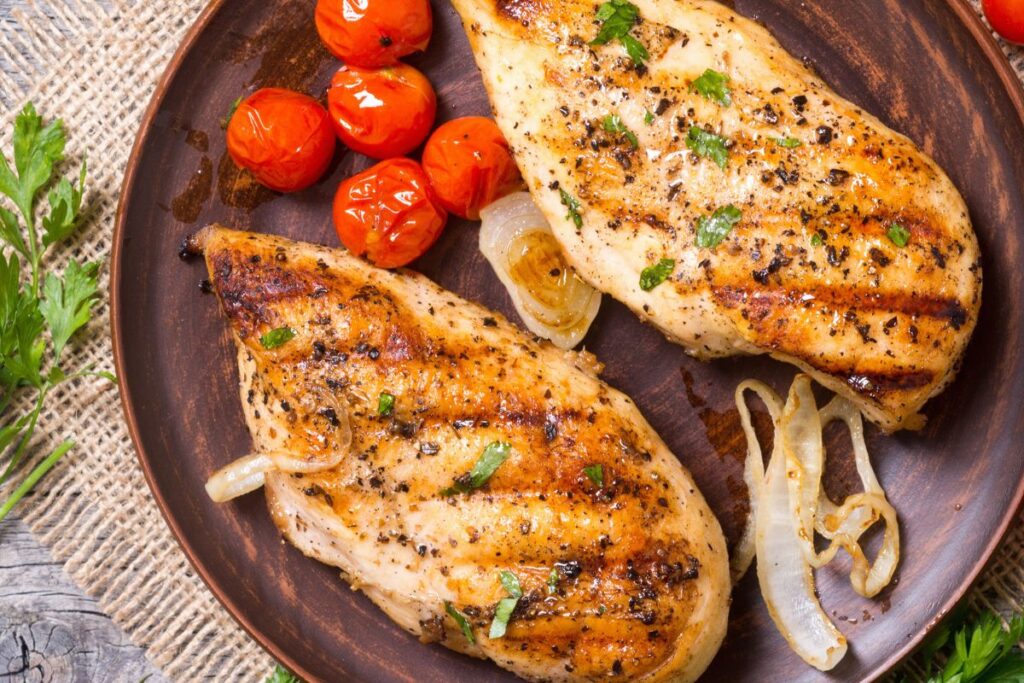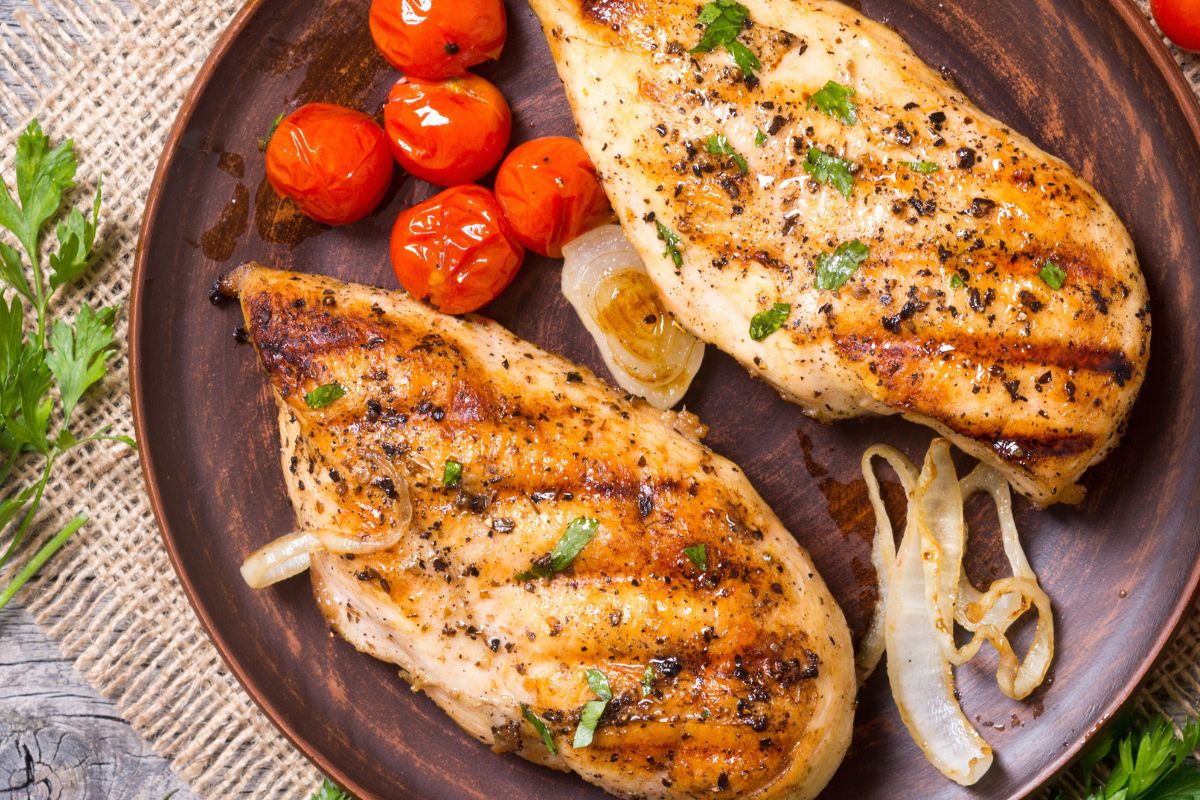 This post contains affiliate links, some of which may be Amazon links which means I receive a commission, at no extra cost to you, if you make a purchase using this link. Thank you!
Here are our tips on how to grill chicken!
How to choose the right cut of chicken
When it comes to grilling chicken, not all cuts are created equal. For the best results, look for chicken breasts that are of uniform thickness. That way, they'll cook evenly and won't dry out. If your chicken breasts are particularly large or thick, you can butterfly them by cutting them in half horizontally so that they're thinner. Just be sure to pound them to an even thickness before grilling.
Another option is to use boneless, skinless chicken thighs. Chicken thighs are inherently juicier and more flavorful than breasts, so they're less likely to dry out on the grill. Plus, they can be less expensive than breasts, so they're a great option if you're feeding a crowd.
If you do choose to grill chicken thighs, be sure to trim off any excess fat so that they don't stick to the grill or cause flares-ups.
Preparing the chicken for your grilled chicken recipes
Once you've selected your cuts of chicken, it's time to prepare them for grilling. If your chickens are frozen, make sure to thaw them completely before grilling.
To do this, either leave them in the refrigerator overnight or place them in a bowl of cold water for about an hour. Once they're thawed, rinse them off and pat them dry with paper towels.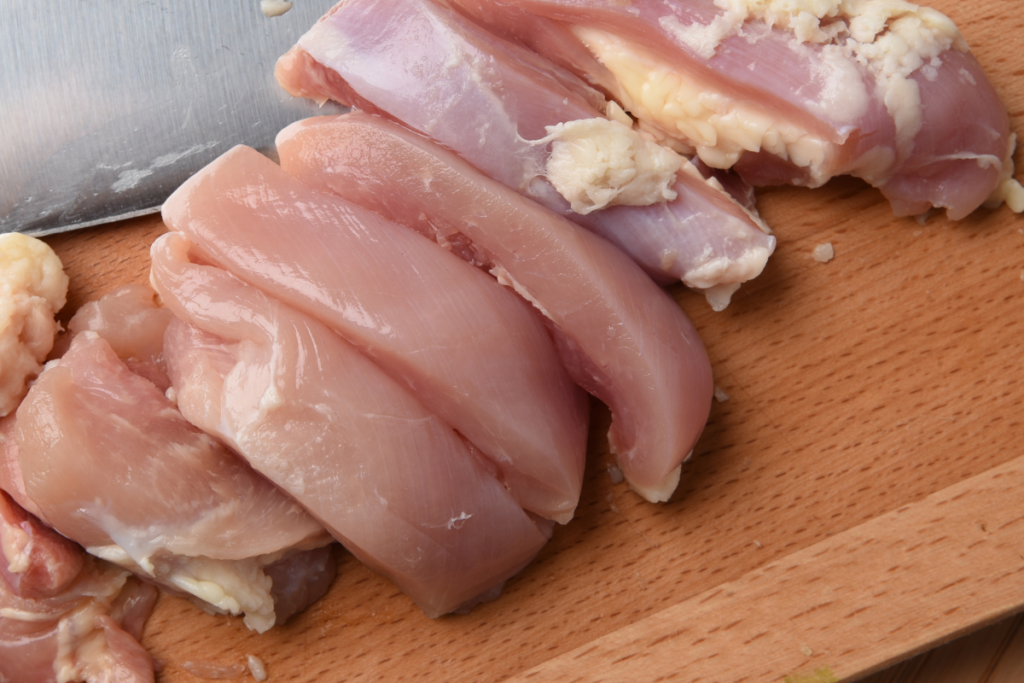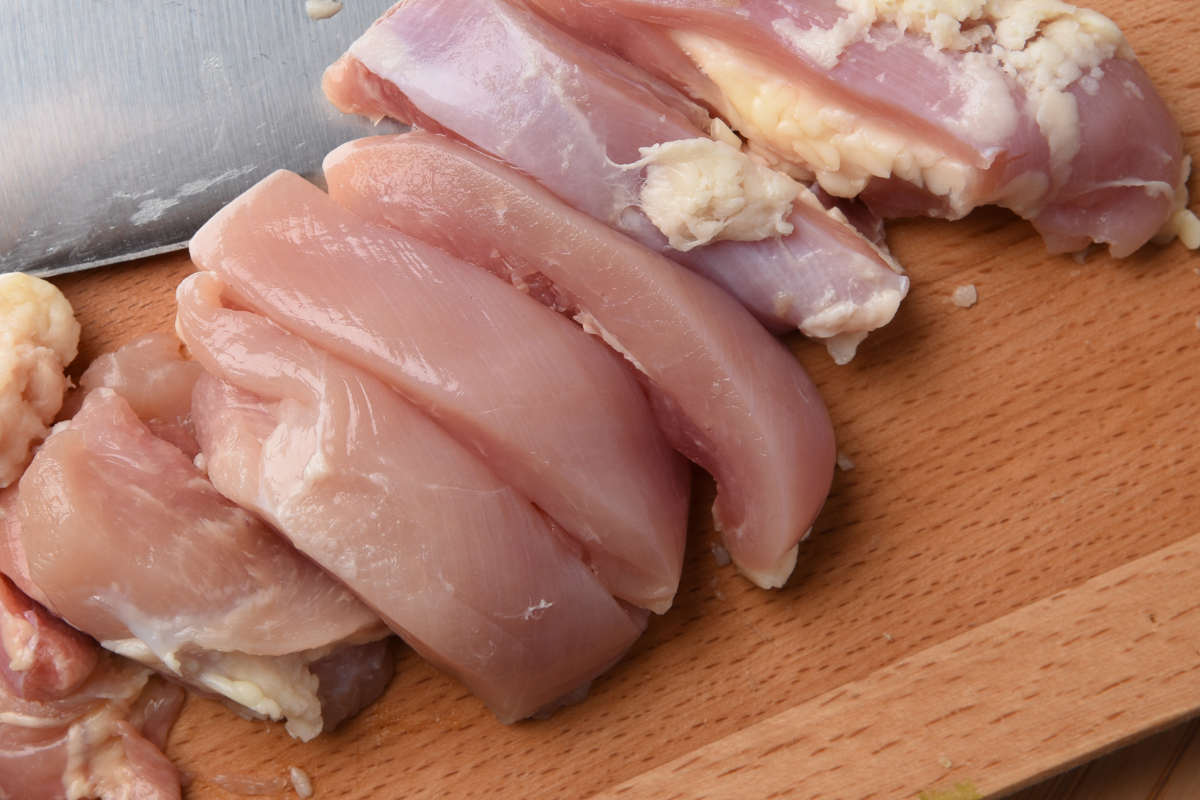 How to flavor your chicken before grilling
Now that you've selected your chicken cut, it's time to think about how you want to season it. If you're using boneless, skinless chicken breasts, we recommend marinating them for at least 30 minutes (and up to 24 hours) before grilling.
This will help tenderize the meat and infuse it with flavor.
When it comes to choosing a marinade or brine, the sky's the limit. You can go with a classic like Italian dressing or BBQ sauce, or get creative with something like a Korean-style marinade or puttanesca-inspired brine. The important thing is to experiment and find a flavor combination that you love.
If you're using chicken thighs, we recommend dry-brining them. To do this, simply season the chicken with salt and pepper and let it sit at room temperature for 30 minutes to an hour before grilling. This will help to flavor the meat and keep it moist.
How to prepare your grill
Now that your chicken is ready to go, it's time to get your grill fired up. If you're using a charcoal grill, you'll want to wait until the coals are ashy white and evenly distributed before you start cooking.
If you're using a gas grill, preheat it to medium-high heat (around 375 degrees Fahrenheit).
Once your grill is heated, it's important to clean it and oil the grates. This will help to prevent your chicken from sticking to the grill and ensure that it cooks evenly.
To clean your grill, simply use a wire brush to scrub the grates. Then, turn off the grill and soak a wad of paper towels in vegetable oil. Using tongs, rub the oiled paper towels over the grates.
Once your grill is clean and oiled, you're ready to start cooking!
Do your prefer a gas grill or charcoal grill?
Everyone has a preference. But if you can decide on whether or not you like a gas grill or a charcoal grill, we strongly suggest getting a combo grill for those who need some flexibility.
How to grill perfectly juicy chicken breasts
Once your chicken is prepped and ready to go, it's time to fire up the grill! If you're using charcoal, wait until the coals are white hot and covered in ash before adding your chicken. If you're using gas, preheat your grill on high for 10 minutes before turning it down to medium-high heat just before adding your chicken.
When your grill is hot enough, gently place your chicken on the grates and close the lid. Resist the urge to peek—opening the lid too often will cause fluctuating temperatures that will make it harder to achieve evenly cooked chicken.
After 6-8 minutes (depending on the thickness of your breasts), open the lid and use tongs to flip your chicken over so that it can continue cooking on the other side.. Close the lid again and cook for an additional 6-8 minutes (again, depending on thickness).
To check for doneness without cutting into your perfectly cooked chicken breasts, poke them with your finger—they should spring back slightly when done. If they don't, close the lid and let them cook for another minute or two.  
Once they're cooked through, remove them from the grill and let them rest for 5 minutes before serving. This will give them time to reabsorb their juices so that they stay nice and moist. 
If you find that your grilled chicken is starting to dry out or burn before it's cooked through , move it over indirect heat by shifting it to one side of the grill or turning off one burner if you're using gas. You can also tent it with foil until it finishes cooking through.
And there you have it—the perfect grilled chicken breast! Serve with your favorite sides for grilled chicken.
With these tips in hand, you're well on your way to mastering grilled chicken! Just remember to start with quality ingredients, prep them properly, and cook them over medium-high heat until they 're cooked through. And if things start getting too hot, move your chicken over indirect heat until it's finished cooking. Bon Appetit!
How many days can you keep grilled chicken in refrigerator?
Grilled and BBQ chicken leftovers can last in the refrigerator for up to three or four days.
Here are the best bbq chicken recipes.
1. Grilled bbq chicken (barbecue chicken recipe)
2. Grilled lime chicken
3. Green goddess chicken thighs
4. Grilled hoisin-glazed chicken wings recipe
5. Grilled chicken with white barbecue sauce
6. Buttermilk roast chicken drumsticks
7. Grilled curried chicken thighs
8. Huli huli chicken wings
9. Balsamic marinated chicken breasts
10. Smoky paprika garlic chicken
11. Grilled chicken fajitas
12. Grilled buffalo chicken wings (with crispy skin)
13. Grilled chicken Caesar salad
14. Grilled chicken and herbs
15. The best grilled chicken
16. Grilled peach & brie smothered chicken
17. Grilled chicken dijon
18. Grilled chicken breast with barbecue glaze
19. Grilled chicken with mustard
20. Grilled pineapple chicken
21. Grilled bruschetta chicken with zoodles
Grilled chicken is a healthy and delicious option for a summer cookout. It can be cooked in a variety of ways, so you can tailor it to your guests' preferences. Plus, grilled chicken is perfect for pairing with sides or salads. So fire up the grill and get cooking!