I want to say that there is no magic pill when it comes to planning a Stay At Home Mom Schedule. However, you can build a schedule that works for you and your entire family and become a Happy Stay At Home Mom.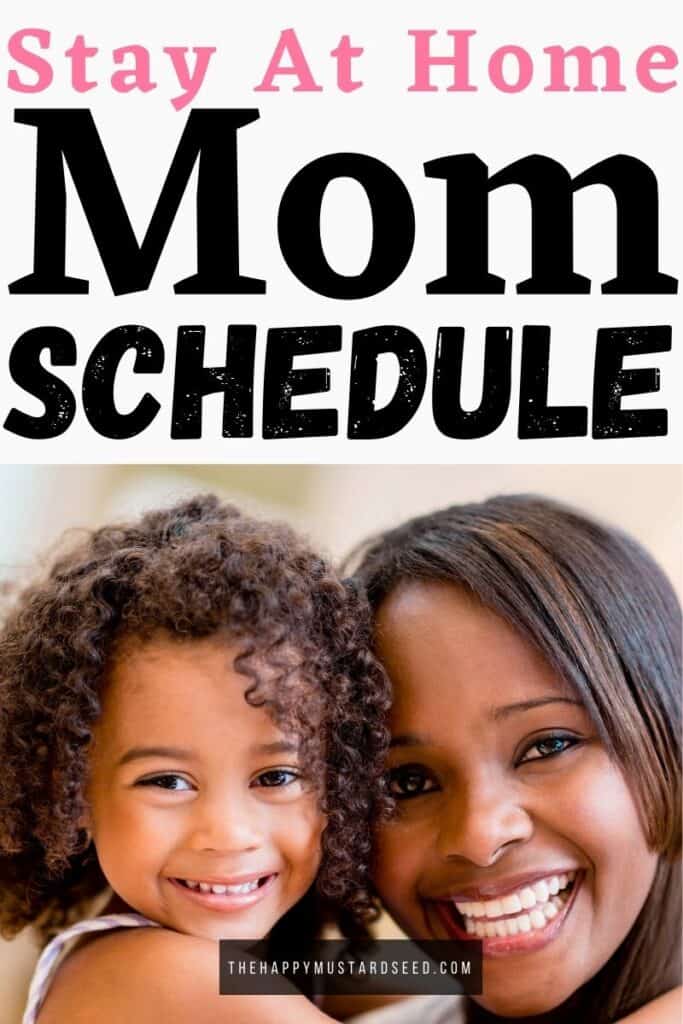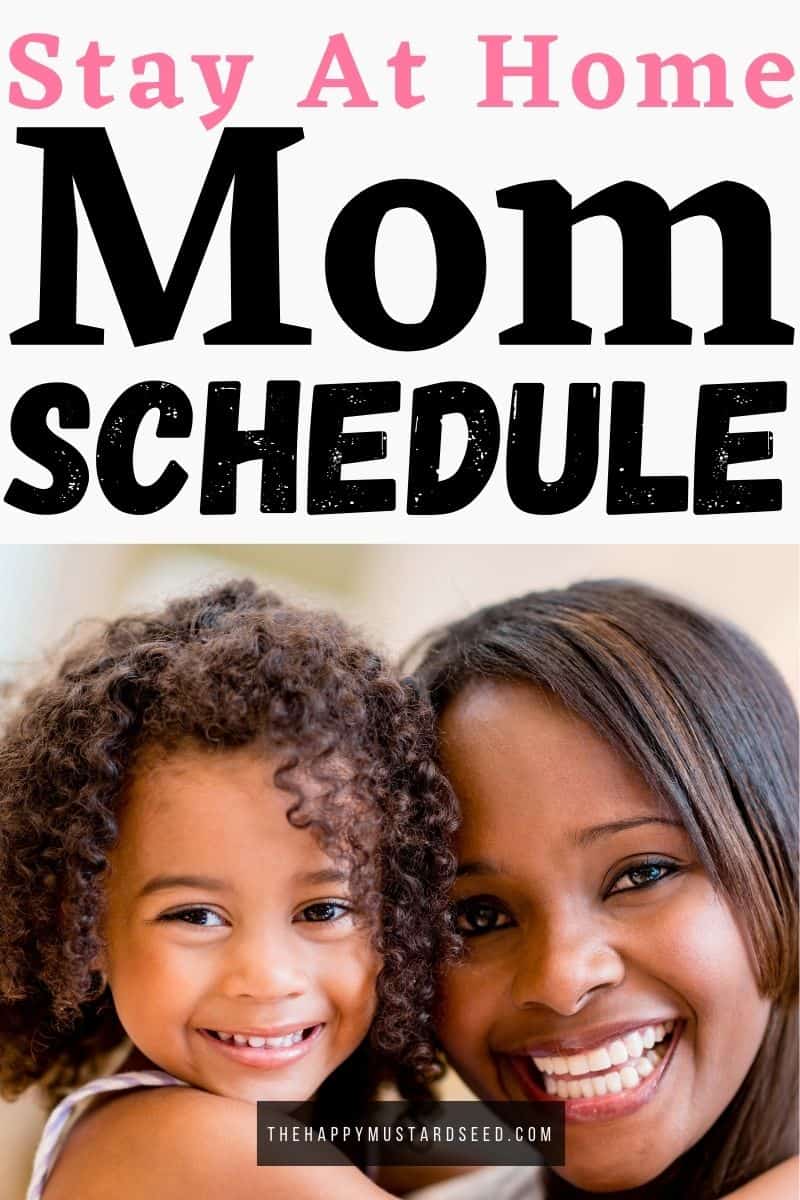 This post contains affiliate links, some of which may be Amazon links which means I receive a commission, at no extra cost to you, if you make a purchase using this link. Thank you!
But I wanted to share what my days used to look like when my kids were babies and toddlers as well as what that schedule looks like now that they are teenagers. Having a schedule helps me with filling my day with joy.
The Balancing Act
How I do my schedule is not going to be an exact science, trying to balance family, business and all things home is not one size fits all.
I do not strive for perfection, but rather getting more of the items done on my list. I keep to a schedule, much like you would do in school or at work.
The more you adhere to that schedule the easier your days become. Especially, when it comes to naps and bedtime. That structure of sleep can often make the difference to a teary time trying to get the kids to bed.
It is not an easy feat, but I can say there are many days that I can proudly say I did it! I completed my day with minimal struggle.
I will have to thank my grandma for the wise words of wisdom. When I first found out I was pregnant, I would ask her questions all the time about how she balanced so many children, she had eight. She said a strong schedule that she wrote down until she could remember it from memory was what kept her going each day.
So I did exactly what she said to do. I wrote down my schedule and I made adjustments to it as I went along to make the times the kids needed fit the routine I needed. So if I could not get the kids to nap during the scheduled nap time, I figured maybe I need to feed them later, play with them more or keep them busy longer.
Sure enough, playing with the activities for the day did the trick. Once I figured out I was feeding them too early or too late, I made the adjustments and they would lay down for a nap with ease. The added benefit was that they would sleep for three to four hours. I am not kidding, I could barely wake them up.
Setting The Intention For The Day
Focus on the good things you can do or get done for the day. Work in short bursts so that you are moving and doing things that pique your interest and not become mundane in the process.
I have tried doing my entire home cleaning in one day, and it works on occasion, but I do better and feel better with doing short bursts of cleaning each day. But you will need to try both ways for yourself to see what feels good.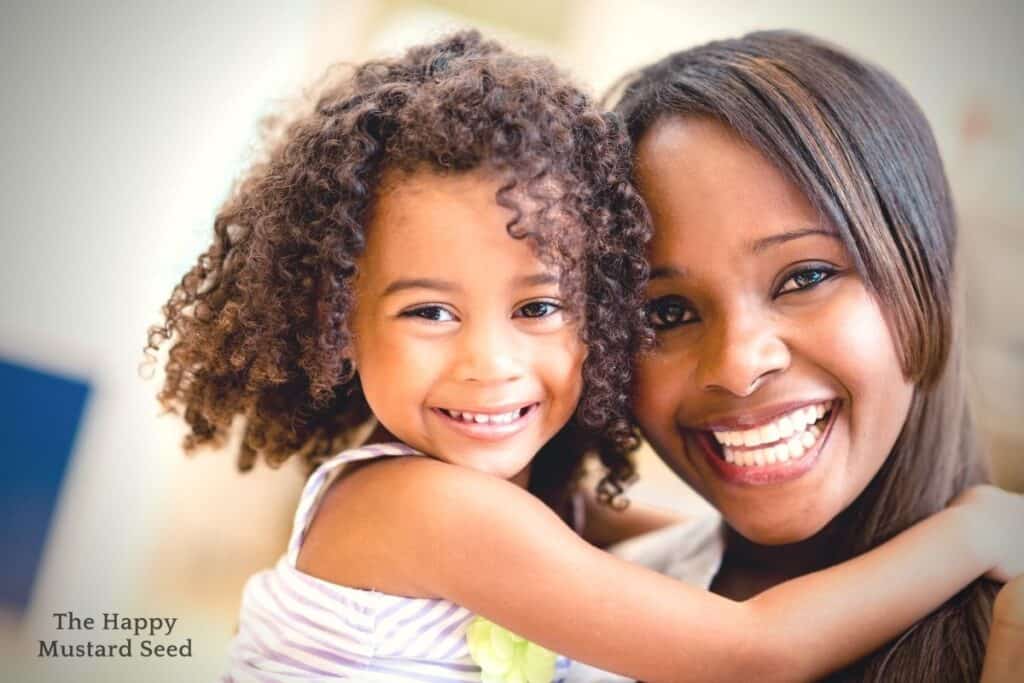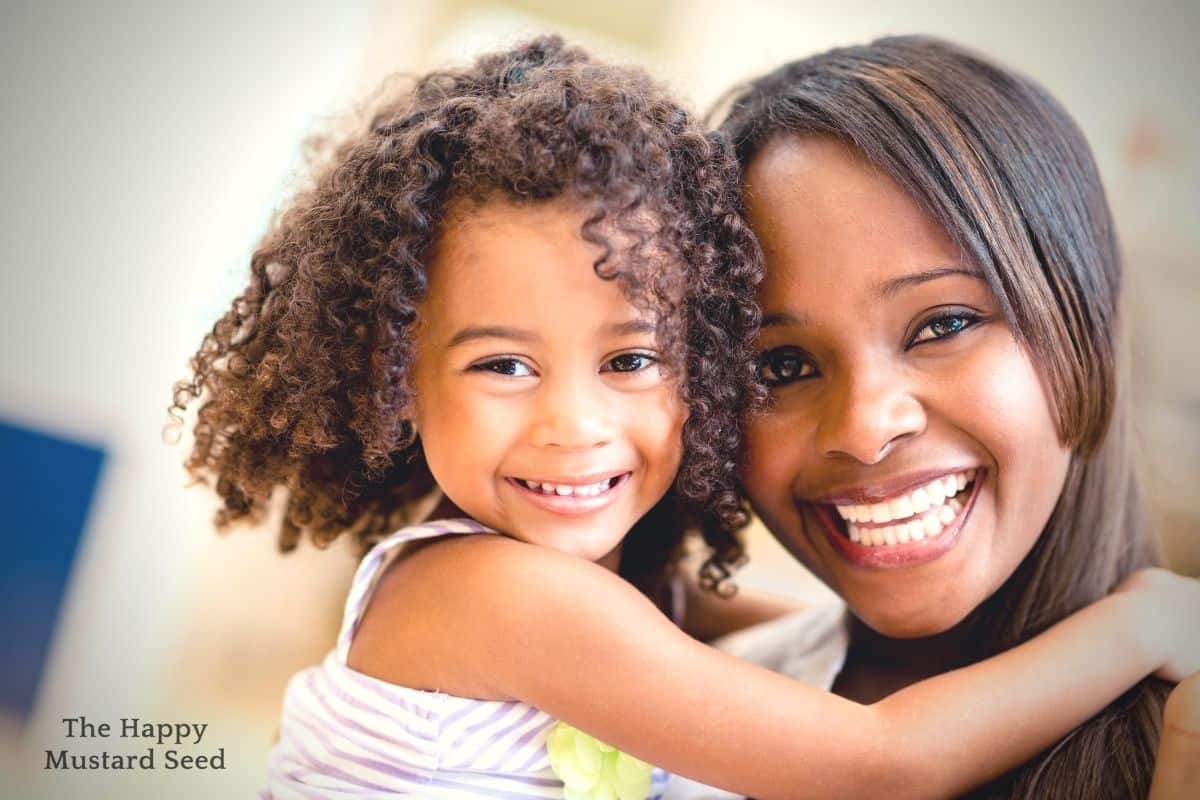 The Routines In Our Own Home Are:
Everyone up and dressed by 8 am
Daily chores to be done for the morning
Eat breakfast before 10am (otherwise wait until 12pm lunch)
4:20 am Up and dressed
4:45 am Workout / Stretch
6:00 am Shower and dressed
6:30 am Work and coffee time
8:00 am Family breakfast (animals too) what are people doing for the day
8:45 am Clean up kitchen
9:00 am Back to work
10:00 am Laundry and start lunch (thaw, soak or slow cooker)
10:15 am Back to work
11:00 am Lunch with kiddos and chat about the morning
11:45 am Clean up kitchen and start dinner (thaw, soak or slow cooker)
12:00 pm Back to work
2:00 pm Family time and start dinner
3:30 pm Dinner with family and talk about the day
4:30 pm Clean up dinner and close the kitchen (except snacks)
4:30 pm Family time (games, tv, movie, and or self-care)
6:00 pm Ready for bed, tidy around the house, laundry in the dryer
7:30 pm Read in bed
8:00 pm Lights out
Now as a full disclaimer, I have teenagers so my day will not look like yours if you have younger kids or babies. Here is what I used to do when my kids were younger.
5:50 am Wake up before the house. Make coffee
6:30 am Baby/toddler wakes up, eat, dressed, clean up the kitchen, start a load of laundry
7:00 am Kids playtime, laundry in dryer another load in the washer
8:15 am School time (music, colors, reading, dancing, etc)
8:45 am Morning snack
9:15 am Naptime, run the vacuum, fold the first load of laundry and toss the second into the dryer. Tidy up, prep lunch and dinner
12:45 pm Baby/toddler eat, play, take care of bills and run errands
1:45 pm Baby naptime. Toddler one on one time
3:15 pm Baby wakes up, eat, clean up and start dinner
5:15 pm Dinner
6:15 pm Walk and park time
6:35 pm Baby/toddler bath time and bedtime story
7:00 pm Hubby time
9:00 pm Bed
I have always done a load of laundry a day since my kids were newborn. I can not stand the smell that lingers around if the laundry sits with stains on them. So, I have kept that habit of doing a load a day up until recently.
Kitchen
For example, I will do 15 minutes of cleaning for the kitchen wiping down my appliances, and countertops. Now, notice I did not say gather and tidying up. That is not cleaning. When I say cleaning I mean cleaning cloth and spray bottle ready to go.
I set the tidying up for another 15 minutes, and obviously prior to the cleaning the countertops. It helps to make quick work of the tasks you have to do.
So all together I can do a quick tidy and cleaning of my kitchen in 30 minutes or less. And since I do this every day, It takes me 10-15 minutes to tidy and then it usually takes me 5 to 7 minutes to wipe everything down.
I have become faster at those little tasks so I can take those extra minutes to do something else.
Floors
Now I know a lot of people will say do one room at a time, which is perfectly fine by me. I will say that it really depends on how busy we are.
First let me say that the bathroom floors get cleaned every Friday as do the bathrooms themselves. They get a nice deep clean. Which is usually about 30 minutes for all bathrooms. Because we do a cleaning one to two other times a week. That cleaning consists of doing a tidy and a wipe down of all surfaces.
Laundry
We have capsule wardrobes for travel and somehow that spilled into our regular wardrobe as well. This means that we no longer have to do piles and piles of laundry. Each of us has about one load of laundry for the week, not including any of our towels and sheets.
I hope that this schedule can bring you a bit of peace and structure. Maybe you have a schedule and just needed to see another version of one or maybe you want to create a schedule for your home.
My encouragement for you today is to go out and try at least three of these things over the next month. See how they make you feel. I have my morning routine, my afternoon routine and my evening routine.