While chili is a delicious dish on its own, many people like to enhance its flavor by adding toppings such as cheese, onions, and sour cream. Here are some other popular side dishes and toppings that can you can add to chili.
It's normally served with a side of cornbread, which is classic and served in my home often.
Looking for more help in making a dish into a meal for you and your family? Check out my page on What Goes With for more inspiration.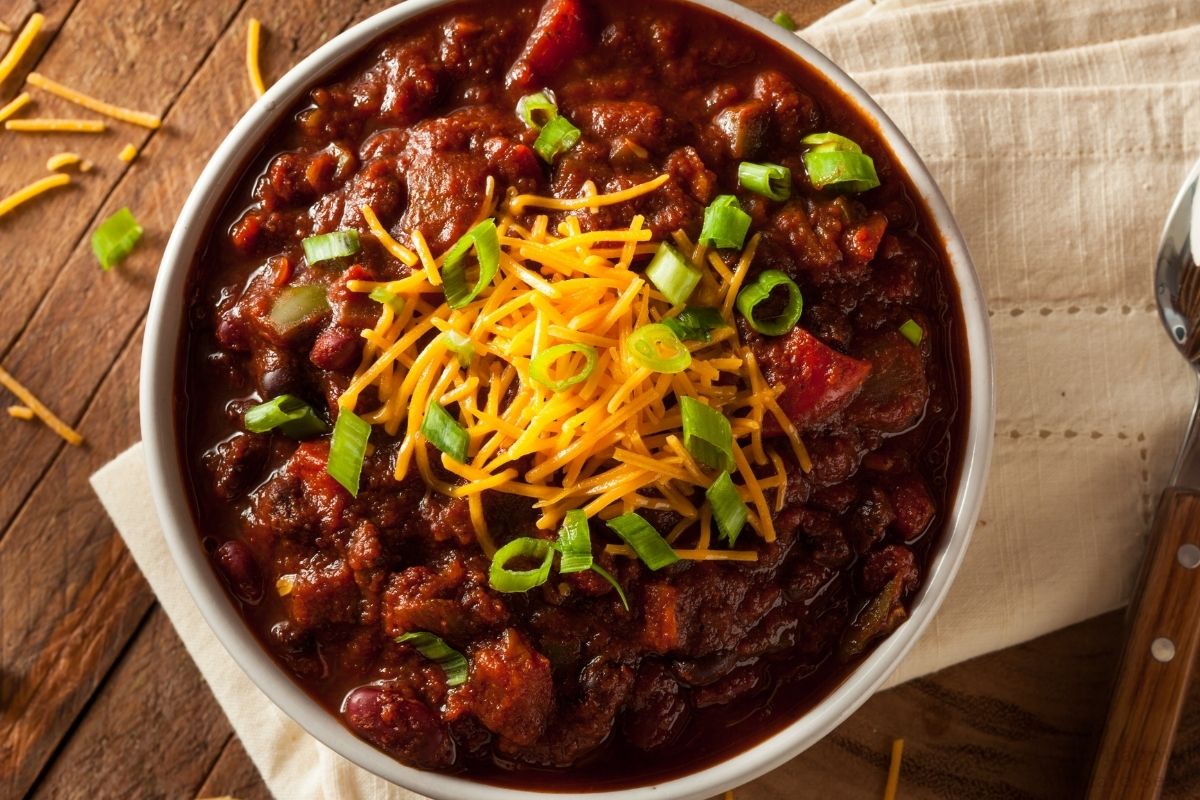 This post contains affiliate links, some of which may be Amazon links which means I receive a commission, at no extra cost to you, if you make a purchase using this link. Thank you!
These are some of our favorite and best side dishes and finger foods to serve with chili
Hope you enjoy these ideas and get ready to create some amazing chili recipes of your own!
Chili Night
Just like a taco Tuesday, you can have a chili night. Grab all of your favorite ingredients and side dishes and get ready for some family fun, potluck, or game night.
Apples
Who knew? Apples add a sweet or tart, depending on your favorite apple, to your chili.
You can use it as a topping or you can cook the apples for a delicious apple chili recipe
Sausage
Adding sausage to chili creates a heartier dish that is perfect for winter days.
Chili Paste
Extra spice is always nice, and you can always use chili paste in a recipe. If you do not have any right now, here are some easy substitutes for chili paste that you may like as well.
Sour Cream
Sour cream is a great topping, you can also mix sour cream into your chili for a decadently creamy chili.
Green Onions
Contrary to popular belief, green onions and scallions are not the same. So make sure you pick the right one in the store.
The best way to use green onions is to slice them thinly and place them on top of your chili so that they don't wilt.
Sweet Potato Fries / French Fries
Dipped in the chili, severed with chili on top, or on the side with a lovely Greek olive aioli, sweet potato fries add a pleasant change to a bowl of chili.
Great for game night, girl's night, movie night, and more!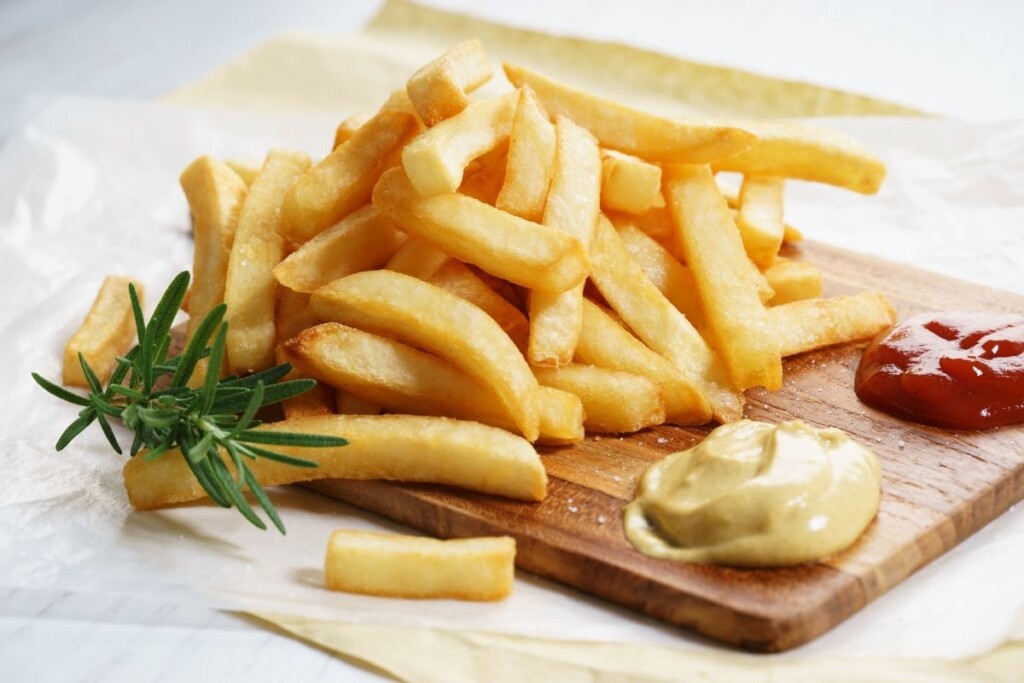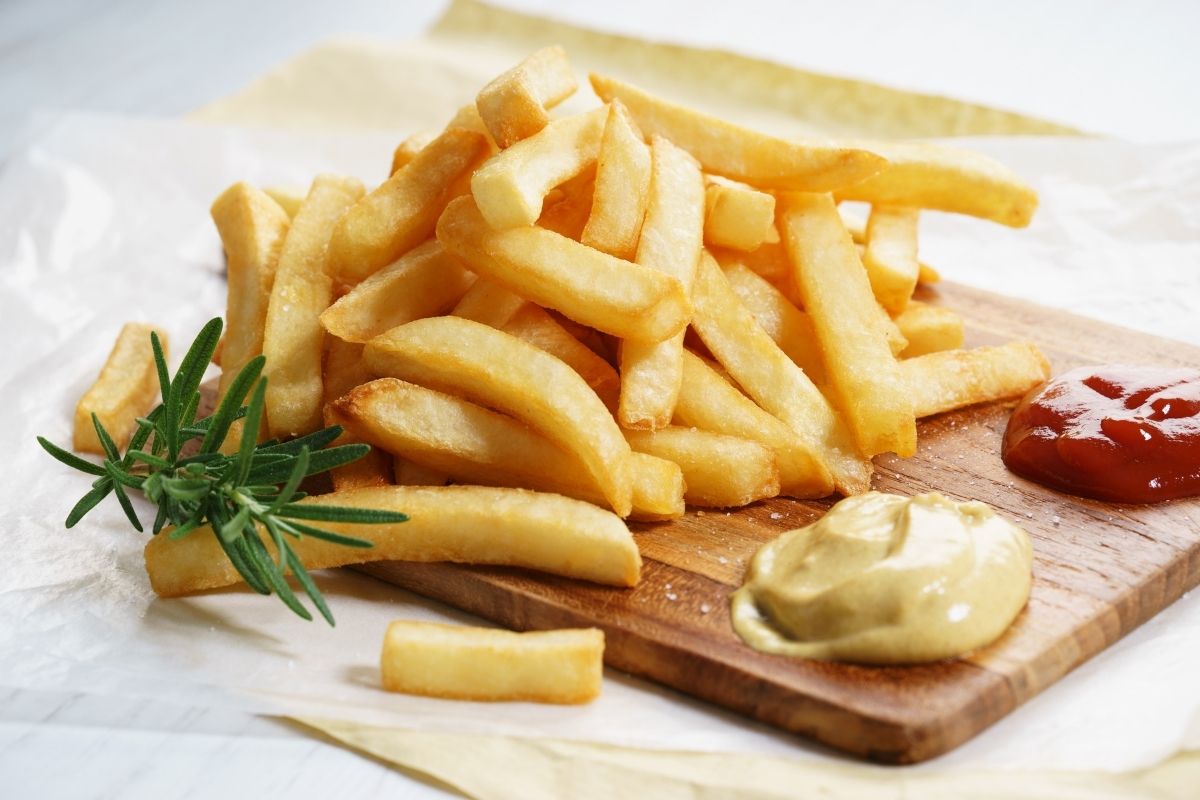 Melted Cheese
Need I say more?! It's like having an ultimate chili cheese dog without the dog. Unless you have a hot dog somewhere you can toss on the grill and add it into the mix.
Grilled Cheese Sandwiches / Sandwiches / Wraps
Two childhood favorites together again.
Did you love grilled cheese sandwiches growing up?
I know I did. You can mix it up with some gruyere and rosemary for a grown-up version of grilled cheese.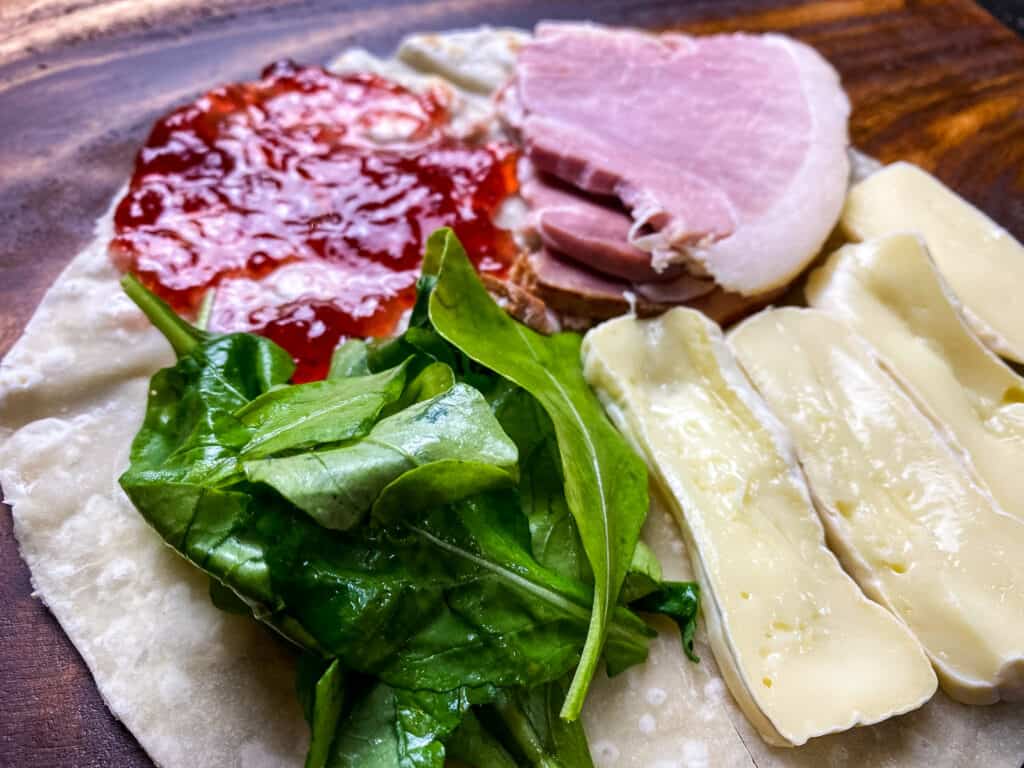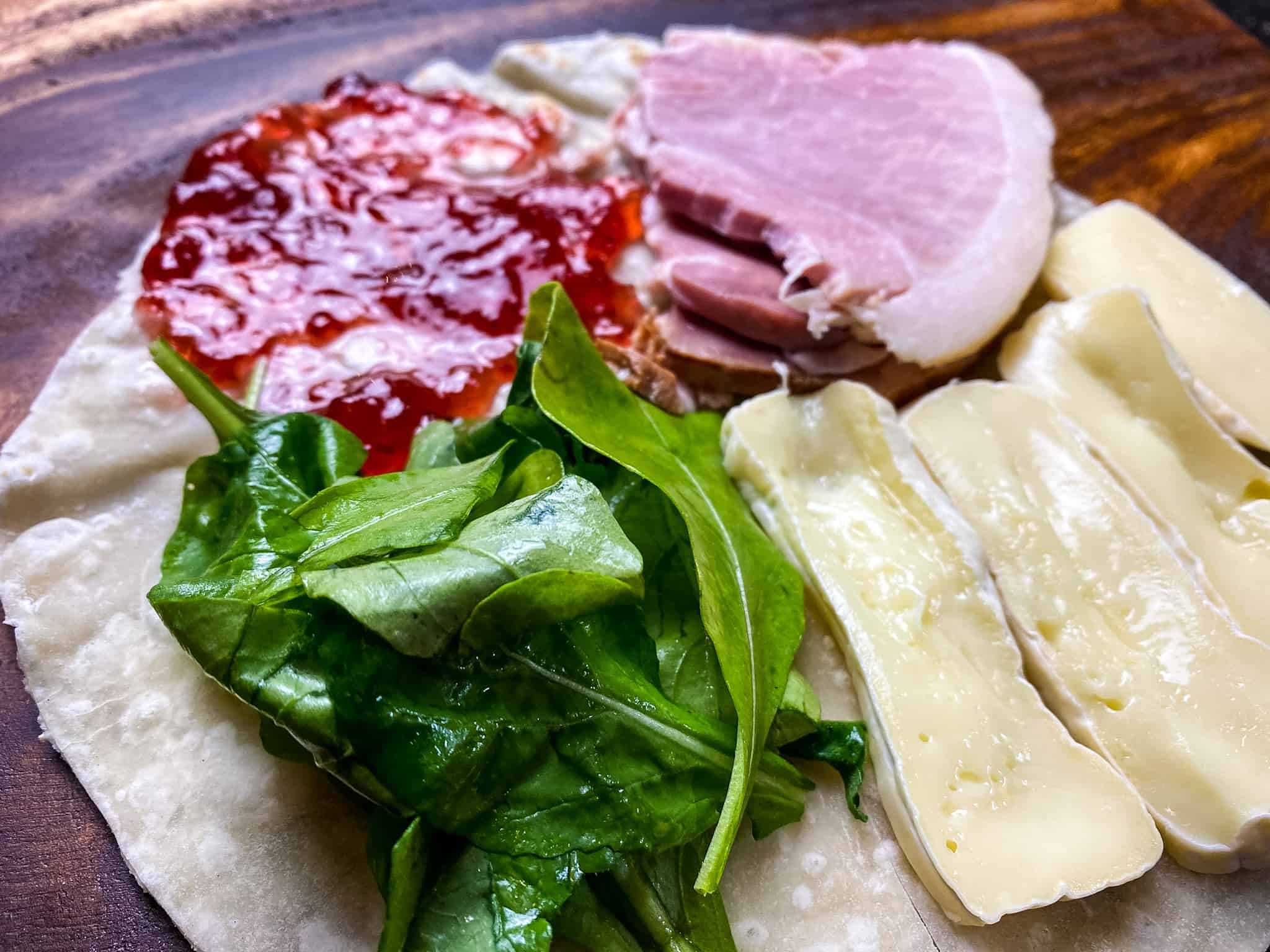 Yellow Chili Peppers
Looking for just a little spice but not too much, you can't enjoy your chili?
Try yellow chili peppers
They have the same heat as cayenne pepper or tabasco sauce. Get them pickled, slice them up, and place them on top of your bowl of chili.
Chili Powder
If you are adventurous and love a bit more spice to your chili recipes, try adding some of your chili powder to the top of your chili for an extra kick.
You can make your own or buy a spicy chili seasoning to try.
Chili Beans
Ok, I know that this sounds weird. But I have never had chili beans — https://amzn.to/3qn3gJf — in chili until we moved to the south. In fact, I thought it was weird.
Chili beans differ from what I grew up thinking chili beans were.
If you have not tried them yet, add them to your next batch for a hearty chili.
Cheesy Potato Skins
So many ways you can make this for a special occasion. Cheesy potato skins can be double stuffed, air fried, and stuffed with center-cut bacon then dipped inside your chili for a hearty meal.
Fried Onions / Onion Rings
I have to admit, this one was something that I saw at a party. I followed right behind them and did it too.
Gave them a head nod, because they had all the right moves on this.
You need the right chili, though. This is not for the regular old everyday chili recipe. This is for those yummy, I got soul chili recipes.
Otherwise, it just tastes a bit like a no.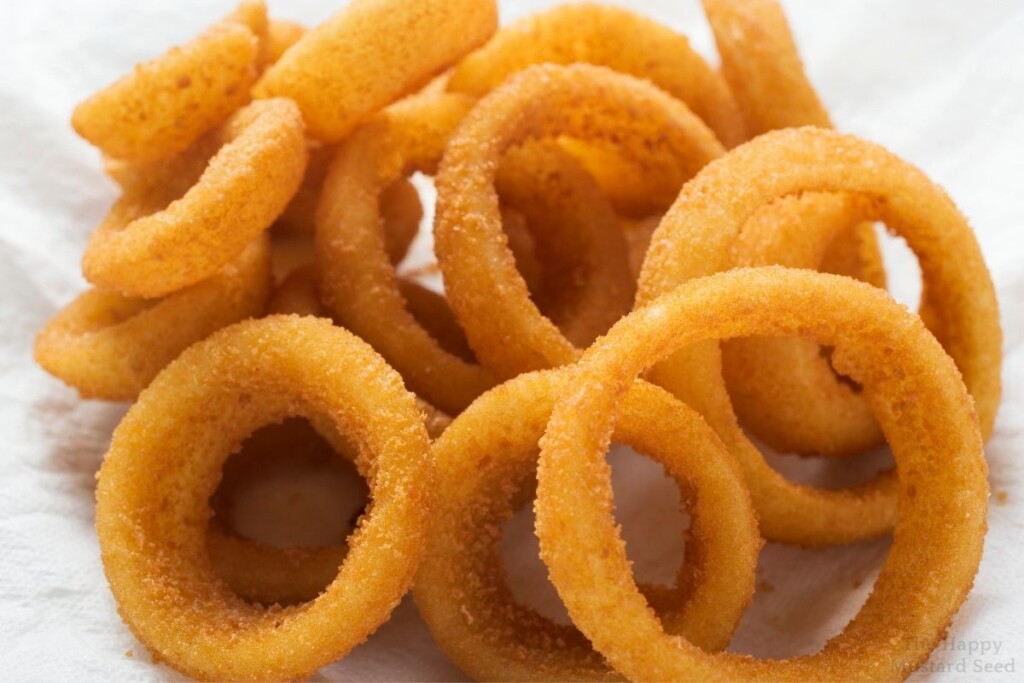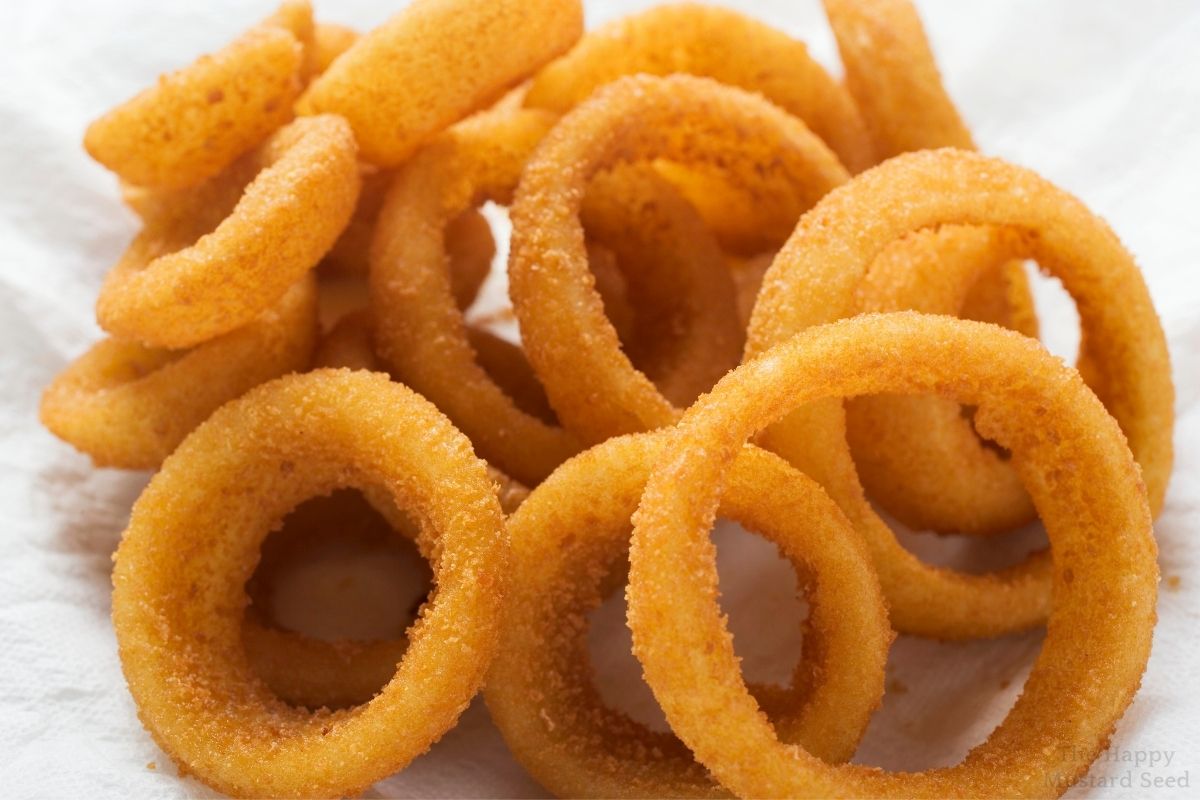 Baked Potato / Sweet Potato
An oldie but a goodie, baked potatoes, and sweet potatoes will always be on my list for any meal.
They are so versatile.
Garlic
These are all great additions to your baked potato. Just slice them up, top your potato, and bake in the oven.
Tortilla Chips
Another oldie, but a goodie, tortilla chips can always be a part of any meal.
They add that nice crunch and flavor to your chili that you just shredded cheese
And of course, what is chili without shredded cheese?
You can add it to the top, or better yet, melt it right into your chili for a cheesy chili experience.
Shredded Cheddar Cheese
I think that there are those of us who love cheddar cheese on our chili and those who think it is downright rude to top chili with anything.
Especially topping it with melted cheese and a nice dollop of sour cream and a drizzle of olive oil.
What side do you fall on? #teamcheese #teamnocheese
Cream Cheese
Can you imagine a nice thin slice of cream cheese going into your warm chili and then swirling it around, making your favorite savory chili even better?
Well, now I am hungry.
We do this when we run out of cheese or just want something that has spice, but we can control it a bit more with the cream cheese. Try it and let me know what you think.
Fresh Veggies
Grab a big bowl, fill it with beef chili, turkey, chicken, or deer meat. Then top with sliced tomatoes, onions, and fresh jalapenos.
Perfectly balanced, and ready for any night of the week.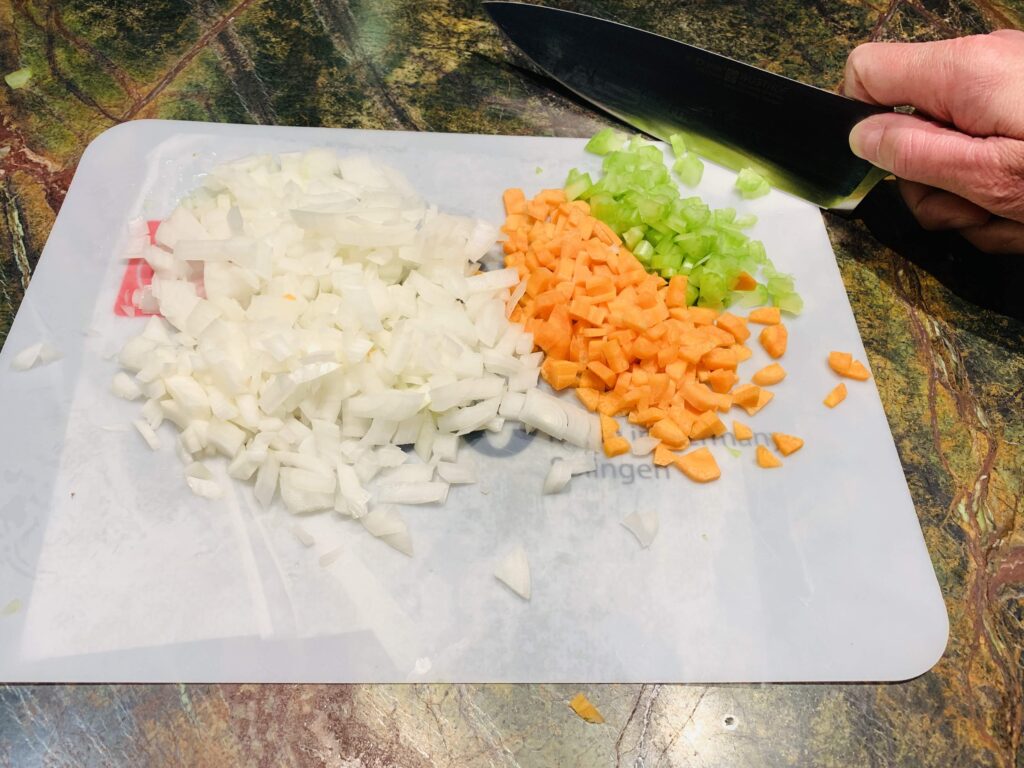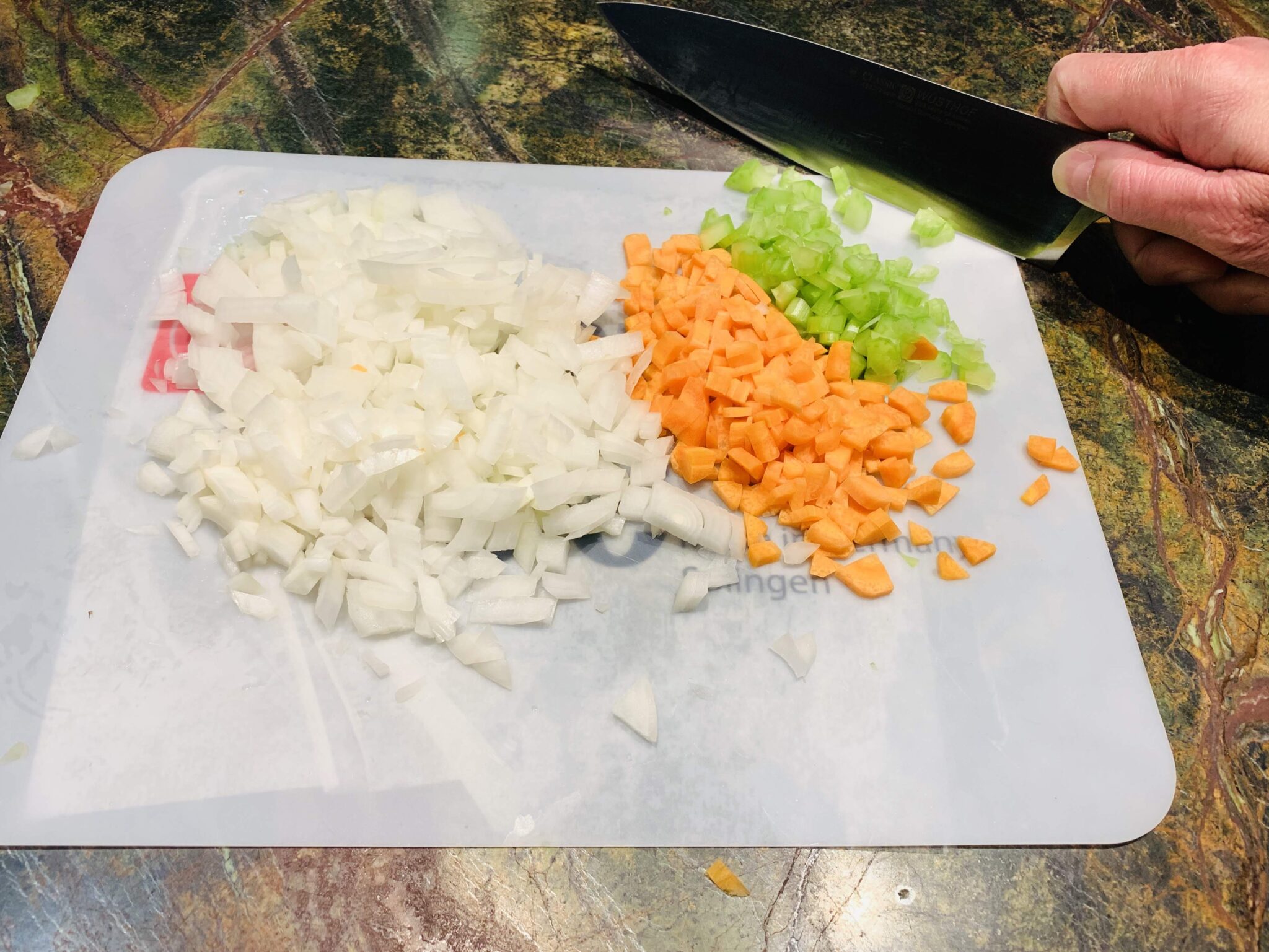 Cheesy Breadsticks
No matter your age, breadsticks, especially cheese and garlic ones, are great for dipping into your favorite chili and make it one of the best chili sides of all time!
Hot Dogs (Burnt Ends)
Yes, I know I mentioned them before. But have you had hot dogs fried in butter and then topped with your chili?
Oh, my word. That is some fantastic old-school eating right there.
For those of you who are not aware of fried bologna or fried hot dogs, you can tip me later.
Burnt Ends Hot Dogs (recipe coming soon!)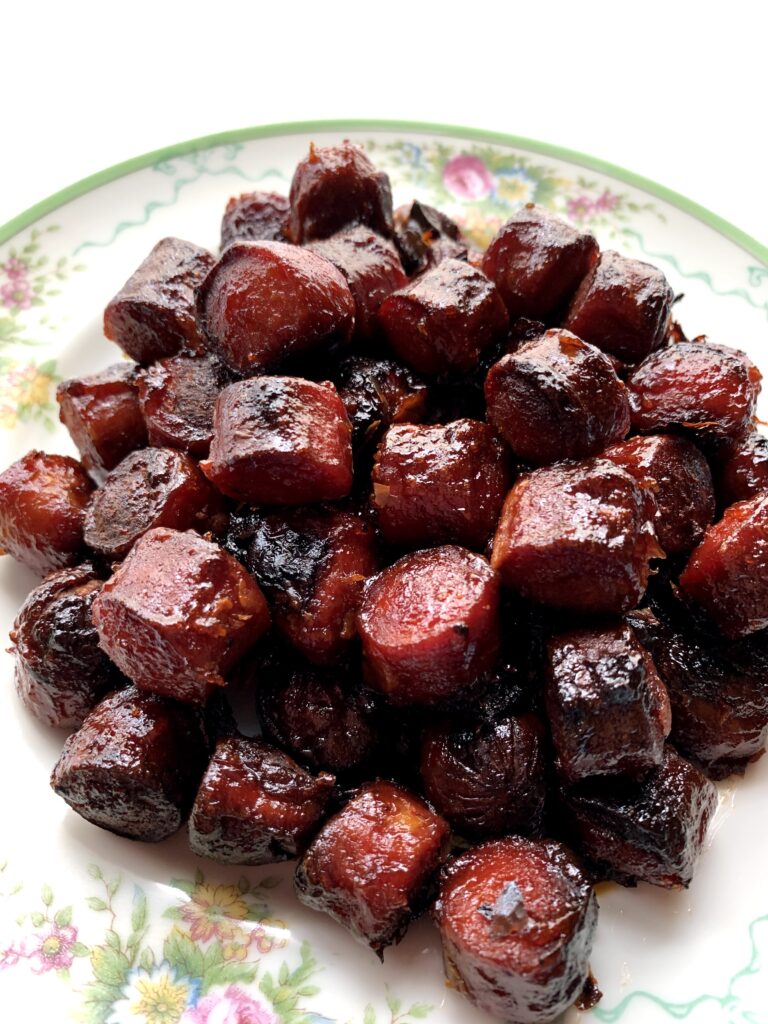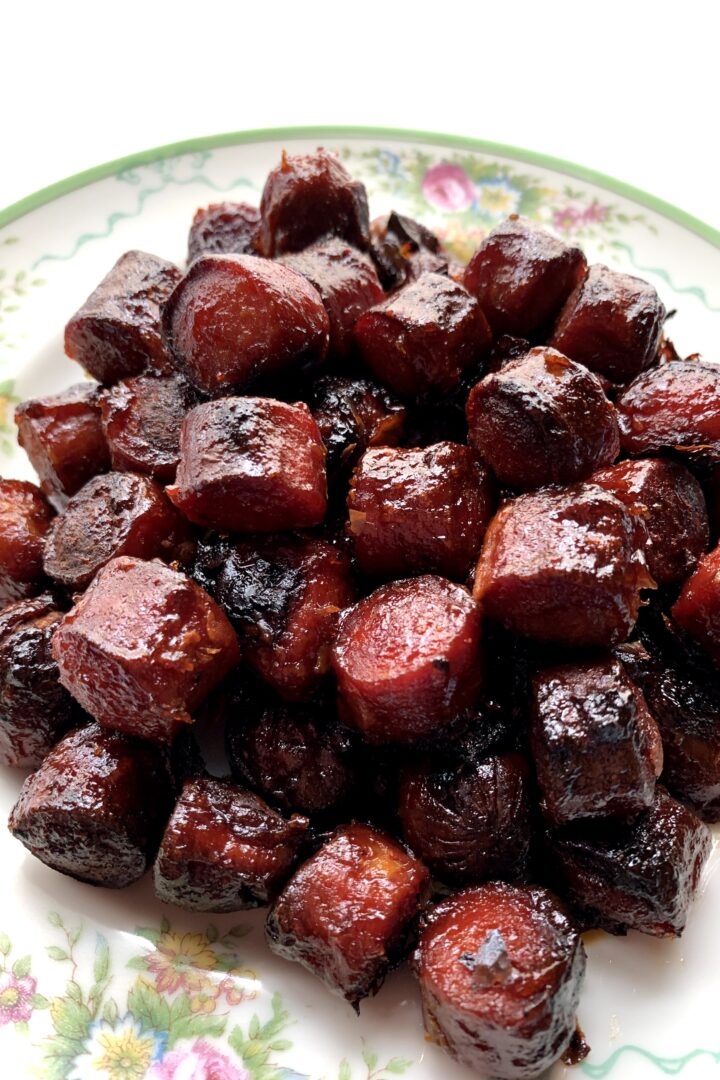 Dark Chocolate
You can't taste it, but you will get a deeper flavor to your chili.
You can add dark chocolate to any type of chili with meat or vegetarian chili as well.
Cheesy Potato Skins
So many ways you can make this for a special occasion. Cheesy potato skins can be double stuffed, air fried, and stuffed with center-cut bacon then dipped inside your chili for a hearty meal.
Avocado
Buttery, creamy, and full of yummy goodness, avocados are another great topping that you should try.
If you pre-slice them, be sure to add a bit of lemon juice to keep them from turning brown.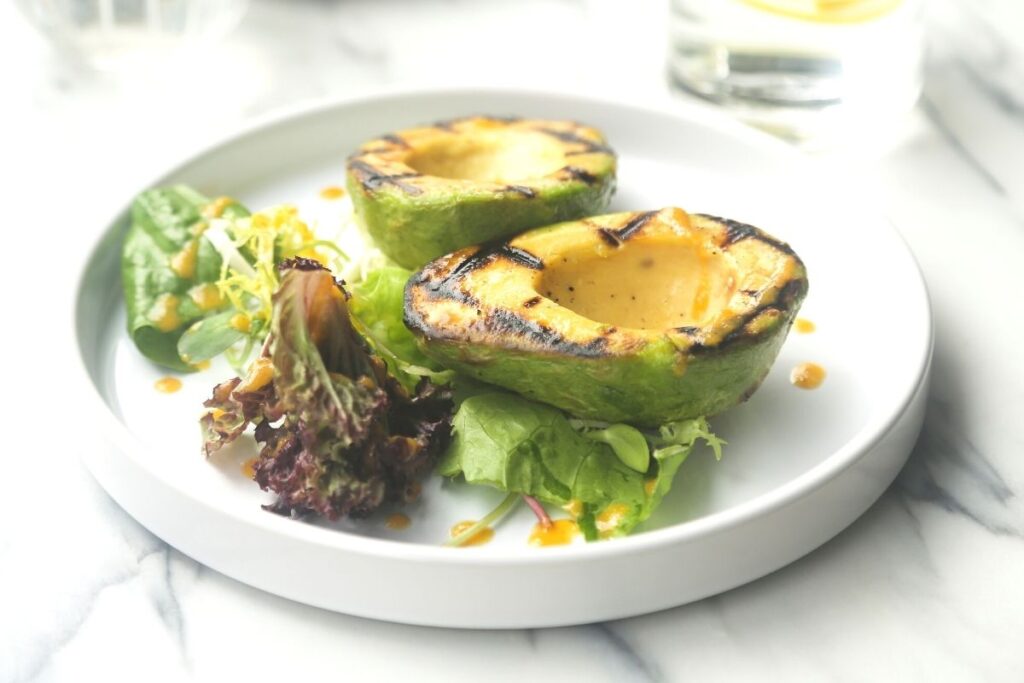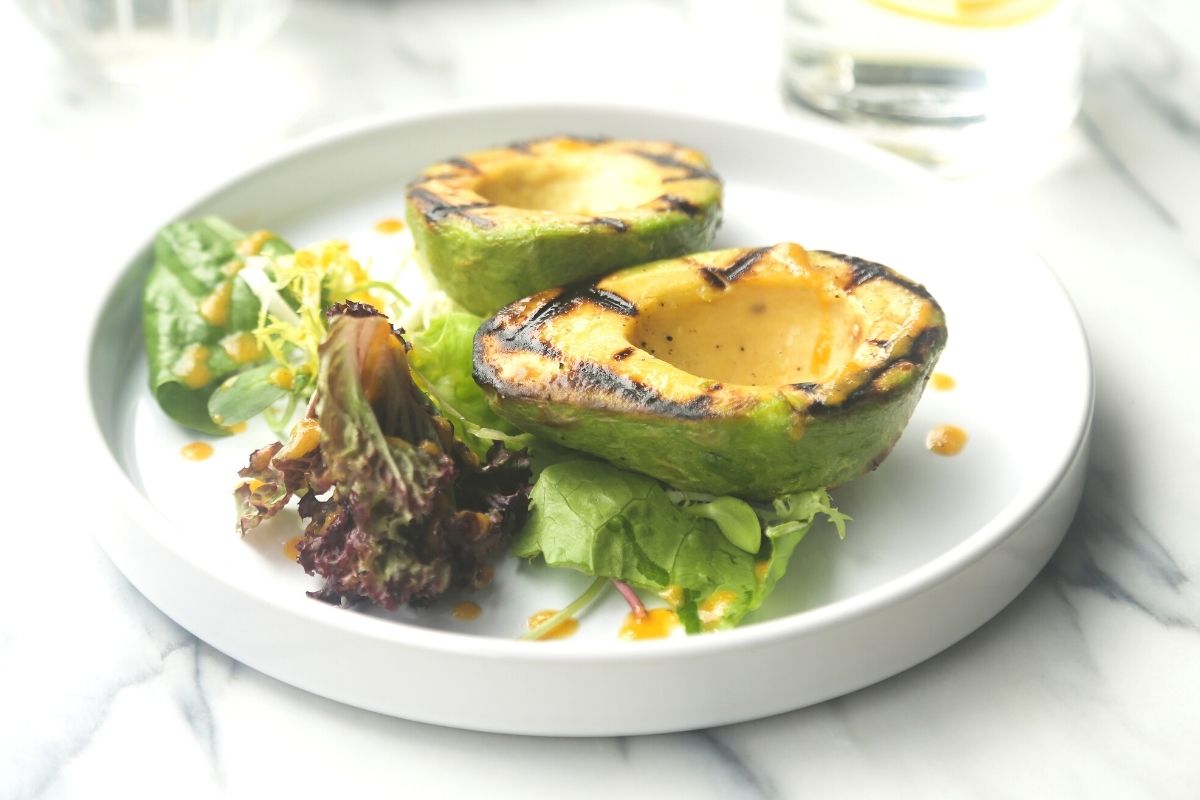 Baked Potatoes
If you want to add even more flavor and texture to your chili, why not add a few of your favorite fresh herbs into the mix?
I like to use parsley, cilantro, and basil. But you can use whatever you have on hand.
Simply place them in the bottom of your NutriBullet or blender and pulse a few times until they become finely chopped.
Then add them to your chili while it is cooking.
Rice
Rice is a great way to bulk up your chili and add some extra carbs to your meal. Plus, it makes it easy to stretch out a meal when needed.
You can use white rice, brown rice, wild rice, or bulk up the nutrition and use black rice.
Creamy Coleslaw
Coleslaw is a great side dish to have with chili. It's just cabbage and carrots and easy. This is one of those great sides for chili.
Blue Cheese
Blue cheese pairs well with chili. It has a pleasant tang to it that offsets the sweetness of the tomatoes! Make a large bowl of your favorite chili recipe and crumble a little or a lot over the top for something your taste buds will love.
Nutritional Yeast
For those looking for an extra boost in nutrition and some creamy and cheesy goodness, nutritional yeast
is an excellent alternative to dairy products.
Cornbread
Crispy hot water cornbread recipes are great for this, but any cornbread will do.
You can make and dip it into your chili, crumble it or mix it in. No matter how you try it, you will love this if you are a cornbread fan.
Spaghetti Noodles
Have you heard of Cincinnati chili? Well, this is something we make at home often, my kiddos love it and it was something I loved eating when I was younger too.
Simply place your chili on top of your noodles (homemade noodles if you prefer), top with cheese and onions and you are all set.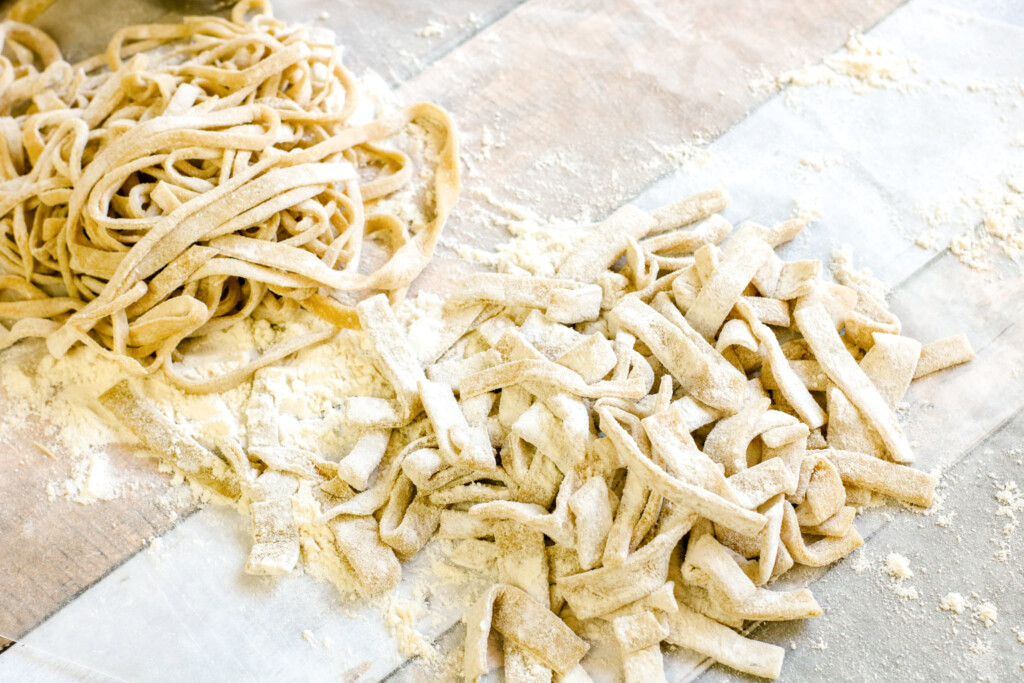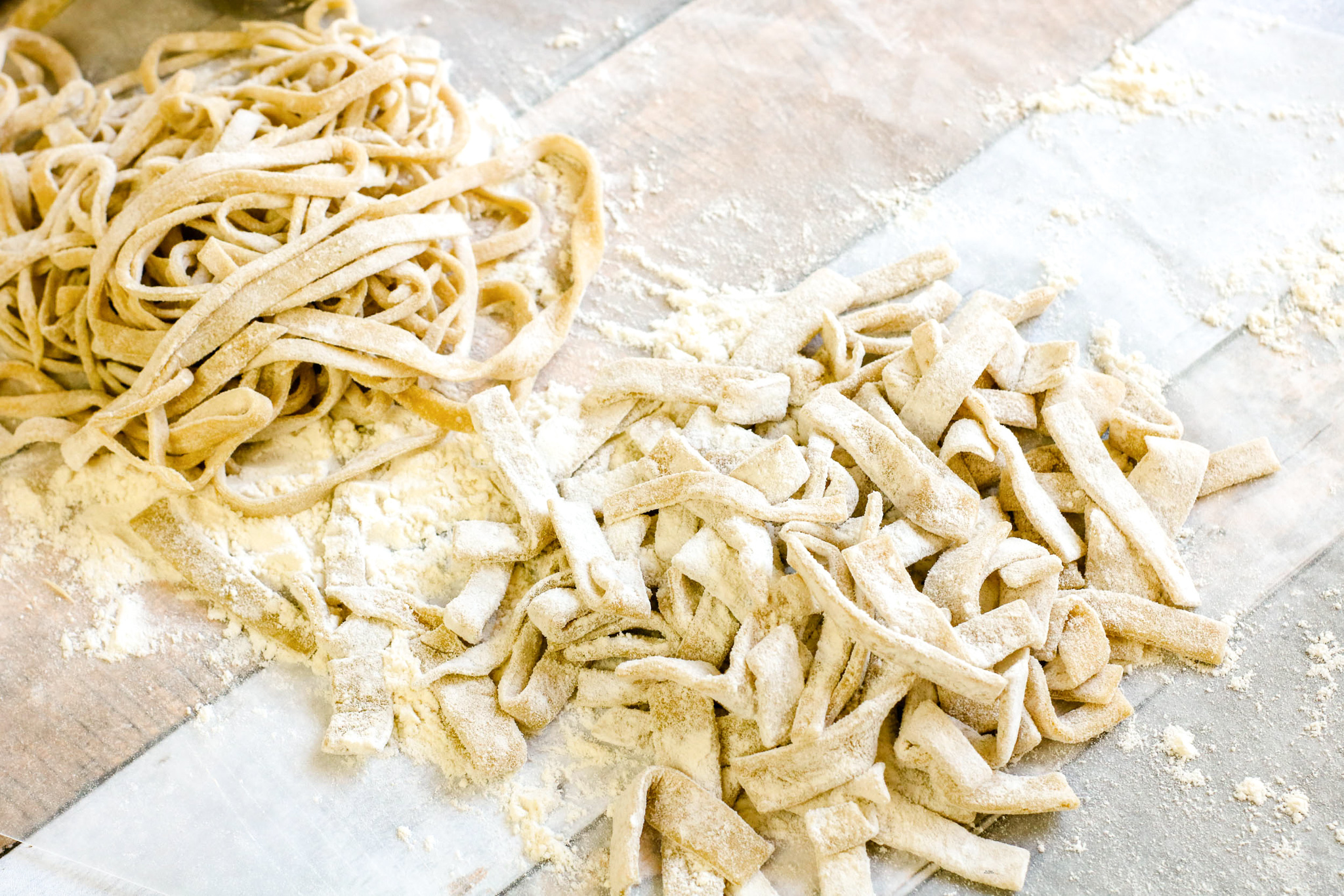 Nachos
I saved the best for last. I am a huge fan of nachos and could eat them every day.
Add chili on top of your favorite nachos, cheese, onions, tomatoes and jalapenos and you are in for a real treat!
Enjoy these chili toppings ideas and be sure to let me know which are your favorites. Did I miss one of your favorites? Let me know in the comments below.