I have had a lot of people email me to ask Can You Freeze Sourdough Pizza Dough. Yes! You can, and it is easier than you think.
Follow the simple steps below to ensure that your sourdough starter discard and sourdough starter dough can make a delicious pizza.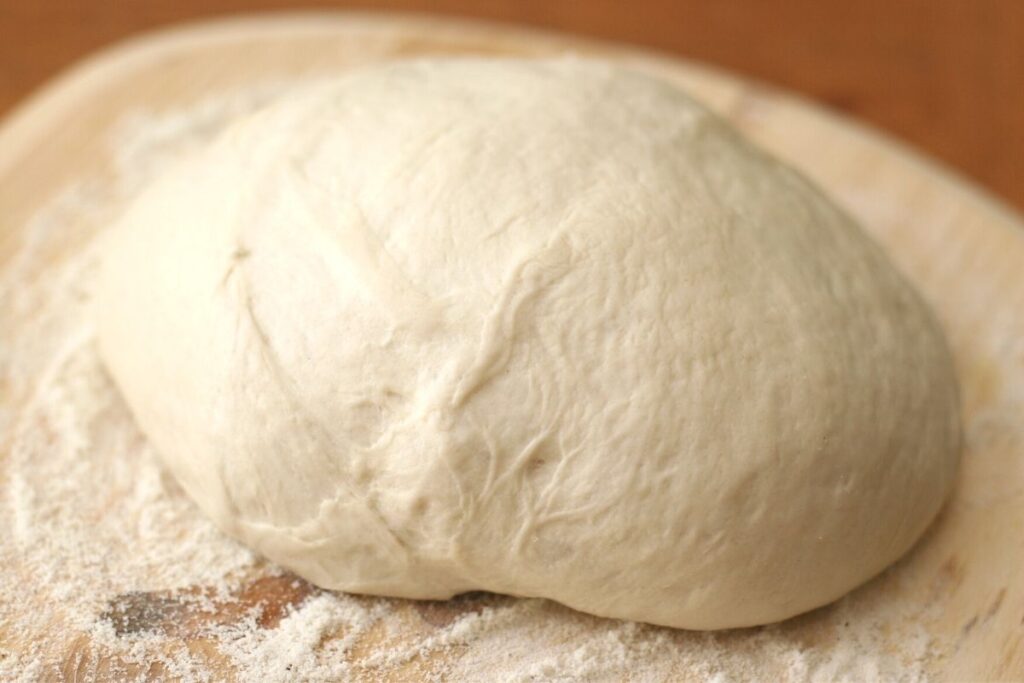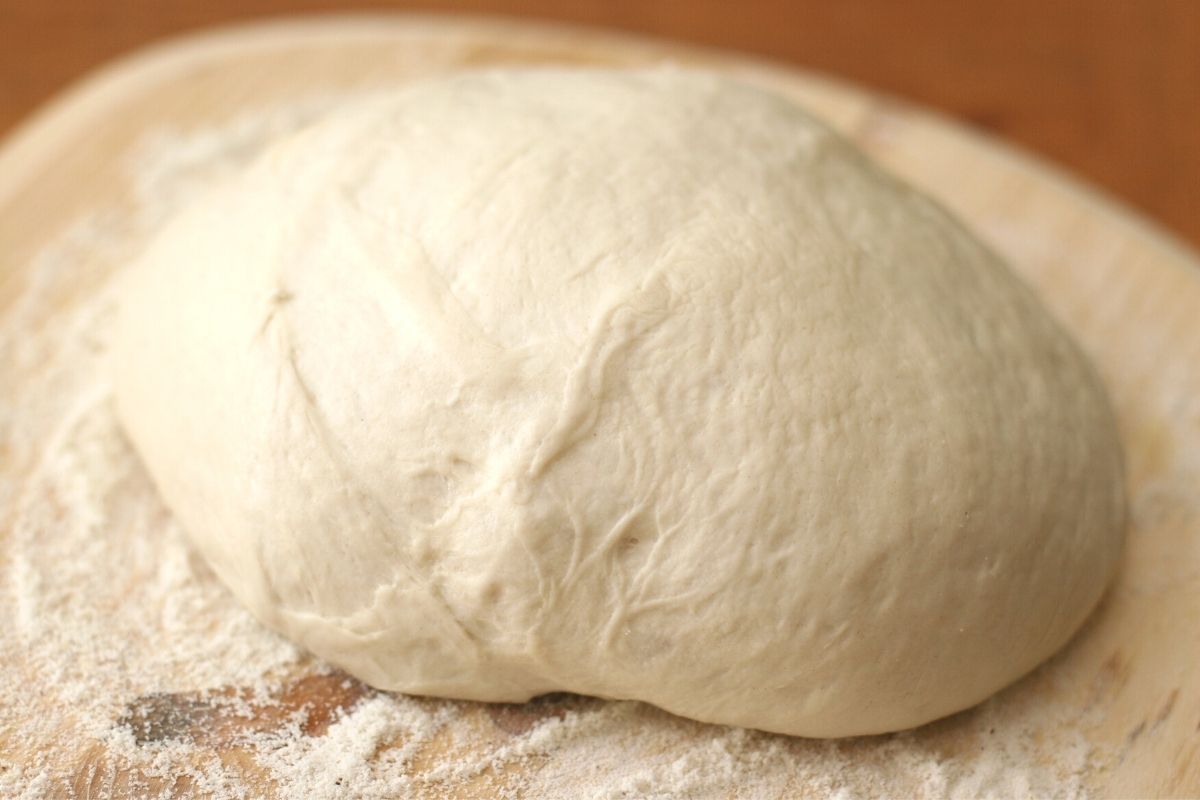 This post contains affiliate links, some of which may be Amazon links which means I receive a commission, at no extra cost to you, if you make a purchase using this link. Thank you!
This is a great sourdough pizza dough recipe for you to try.
You can also check out some of our favorite pizza toppings to try.
Homemade pizza almost always tastes better than store-bought, and is always healthier, because fewer ingredients and preservatives go in, and much more nutrition comes out. When you freeze pizza dough, you can maintain the quality of the dough if it is done properly.
In order to teach you how to properly freeze pizza dough on your own, I've laid out the basic instructions for you below.
What Type Of Flour Should I Use?
You can use any flour that you would normally use to make your homemade dough. Here are a few of the ones that are more common.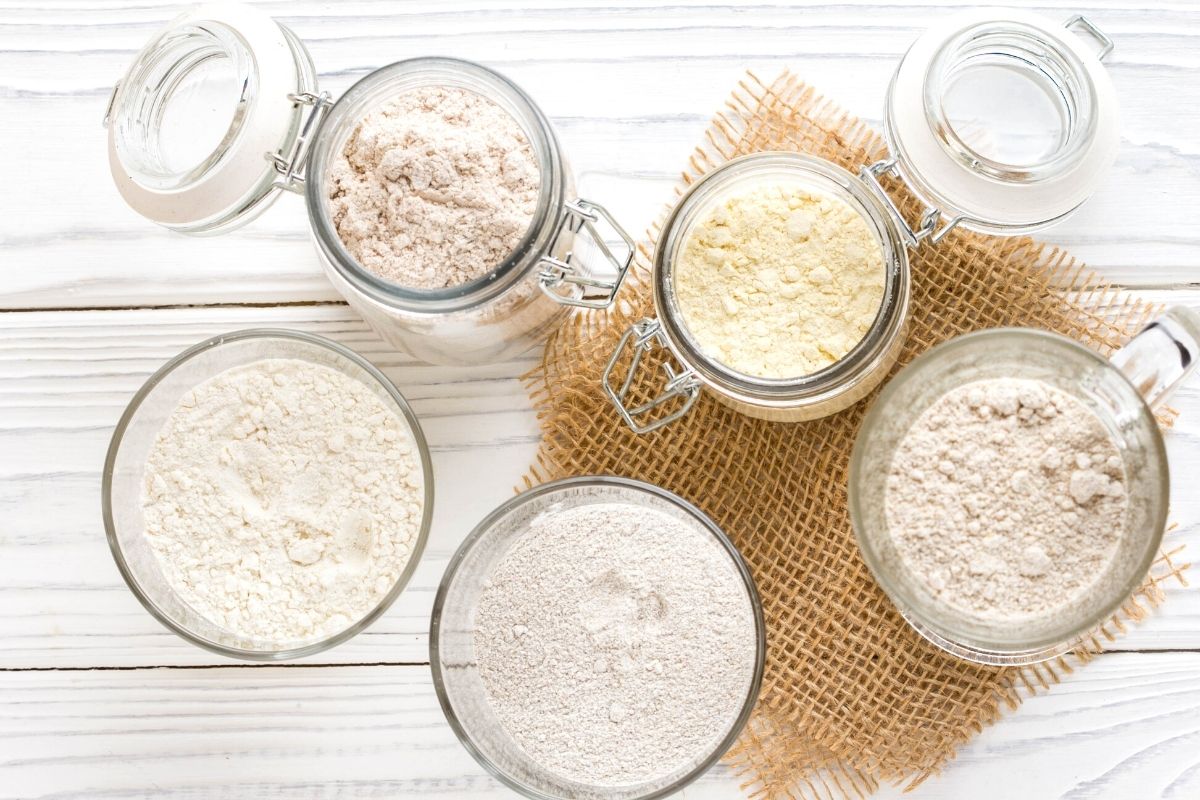 Bread Flour
All Purpose Flour
Gluten Free
Whole Wheat
How Long Does Sourdough Last in the Freezer
When I freeze pizza dough, it usually will keep for up to three months. This will depend on how you store it. So make sure your dough freezes in an airtight container. Otherwise, you will invite freezer burn.
Does Sourdough Require Anything Special Before Freezing
Yes and no. Before you start the process and make the decision to make sourdough pizza crust with the intention to freeze it, you will want to make sure that you have an active sourdough starter to work with.
If you choose a sourdough that has not had a long fermentation process you will want to let it go through the first rise. Simple leave the ball of dough in the refrigerator to thaw, then once thawed place on the counter for four to six hours.
The best way to freeze your sourdough pizza dough for your next recipe is to keep them in the ball shape.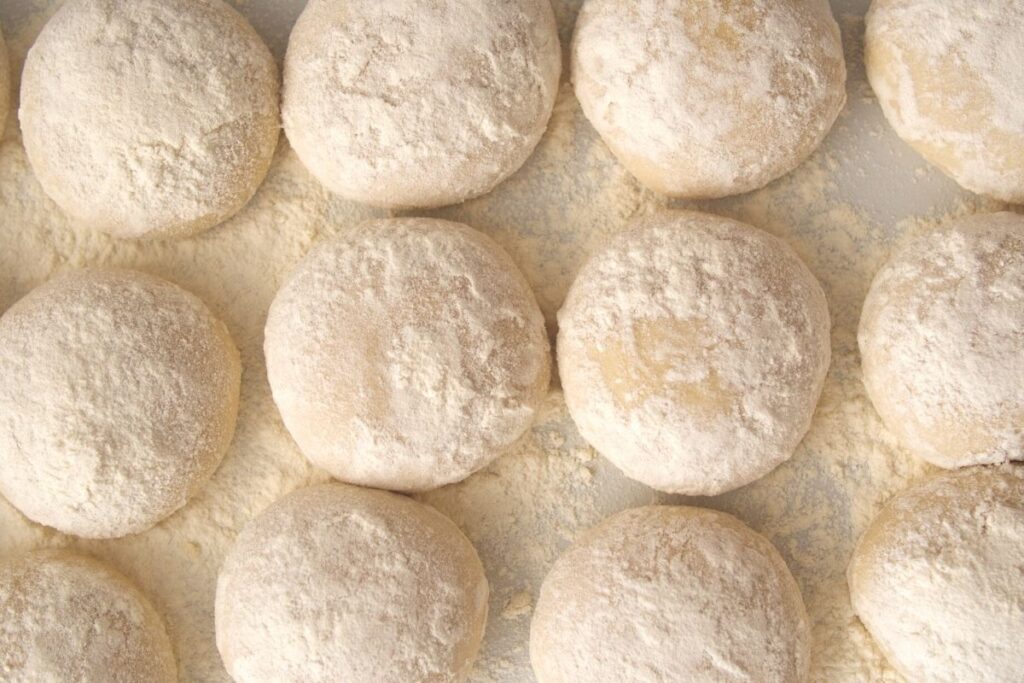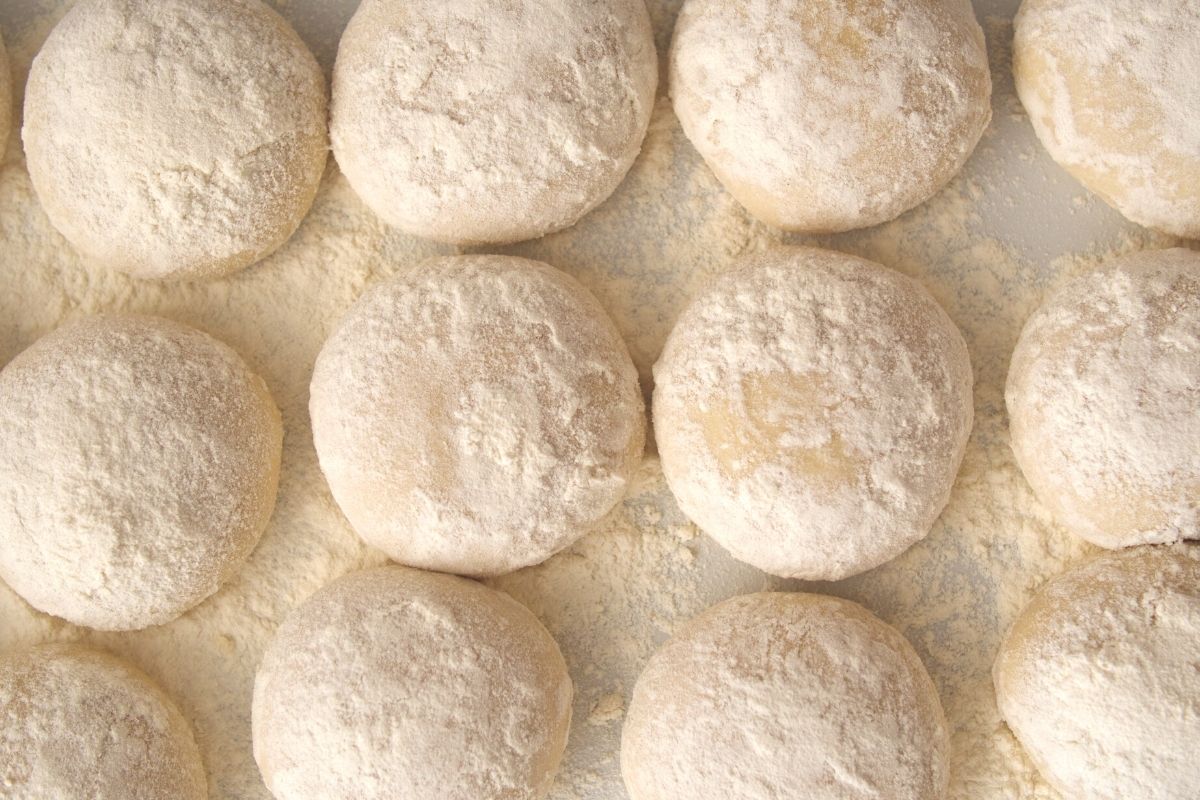 Follow these simple step by step instructions:
Separate your balls of dough into equal portions. The great thing about this is they don't have to be perfect, just close enough.
Put it in your freezer safe bag or air tight container and seal it shut. This technique will work for short or long-term storage.
You can also slide parchment paper in between the sourdough dough balls to ensure that they don't stick together if you would like to store multiple dough balls in one bag.
Place your freezer bag into a nice, cozy spot in your freezer, and voila! You have the freezing dough
It's important to remember that your dough will lose flavor the longer you freeze it. So it is a good idea to never freeze your dough ball or sourdough pizza crust for more than a few months.
The best thing about freezing is that the flavor will stay as strong as you made it. Because the freezer will stop the fermentation process, You don't have to worry about it going bad in the freezer.
If you want, you can store it in the refrigerator, and take it out the next day if you don't have a full day to work with it. Sourdough can be a picky dough, so make sure you can give it your full attention.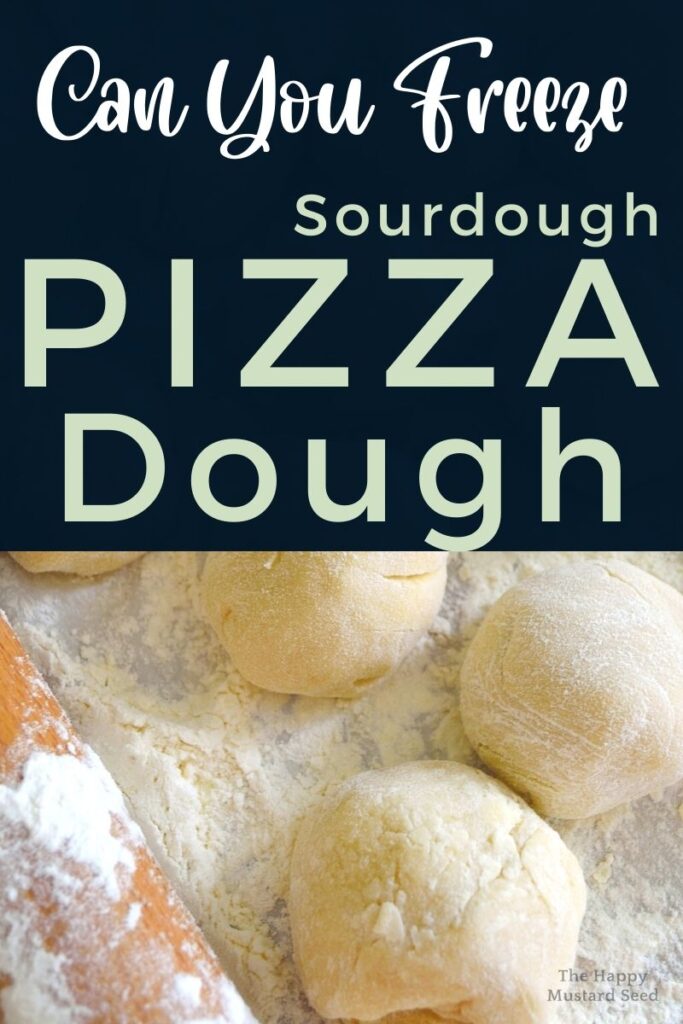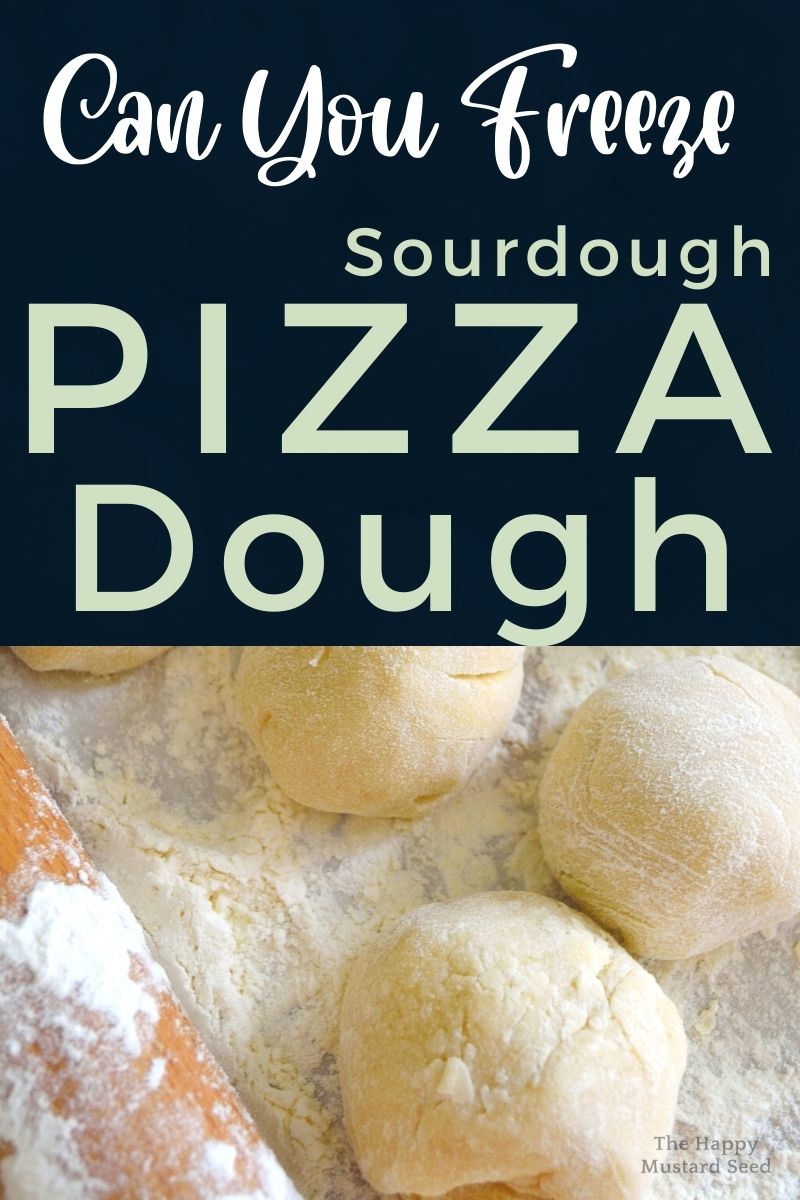 How Do You Defrost Sourdough Pizza Dough
First, get a baking sheet (some people call it a cookie sheet) and line it with parchment paper. A way that you can defrost it slowly over time is to rub some olive oil, or, feel free to use cooking oil, on the top of the dough. Make sure to use only a little (it goes a long way!) and cover the large mixing bowl with plastic wrap and a warmed tea towel.
Place the homemade pizza dough on your oven rack for a few hours (two to four) and let the dough rise, and be sure to take it out once it has doubled in volume.
Allow the dough to come to room temperature first before attempting to stick your hands in it. Knead the dough by putting your closed fist in the middle of the dough. Gather the dough and fold it over about four or five times. (You can also use a dough hook, or I guess even a wooden spoon for this)
I save my plastic baggies so that next time you freeze your dough, you can have a plastic bag already ready for you!
A trick you can use to thaw pizza dough is to place your bag of sourdough goodness into a large mixing bowl filled with cold water and be sure to leave the top of the dough out of the water. Just let the dough do its thing, and it will be ready in no time for pizza night!
How Does Sourdough Taste After Being In The Freezer?
It preserves itself in the freezer so that the taste of the sourdough will be the same as the day you placed it into the freezer.
Your raw sourdough pizza dough sours even more, slowly over time, to lock in that sourdough-y flavor you must let it sit out on the counter to continue to ferment.
When you take it out of the freezer and start reheating, it will taste just as good as when you first made it!
Notes
If you made a double or triple batch, I would highly recommend wrapping my soon-to-be frozen dough in plastic wrap just to ensure the doughs do not stick and for easier removal. The parchment paper is just to ensure this as well. Feel free to use whatever technique best suits your kitchen.
Sourdough Recipes You Will Love!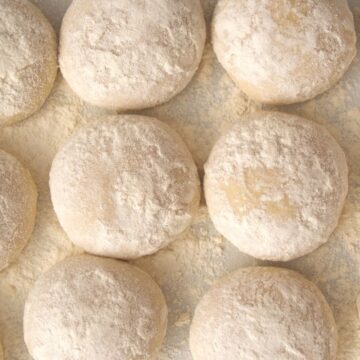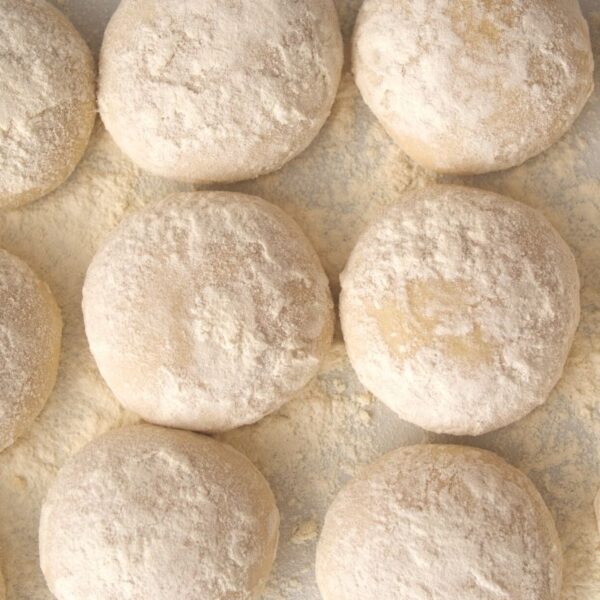 Can You Freeze Sourdough Pizza Dough
Step by step instructions to answer the questions, Can You Freeze Sourdough Pizza Dough
Equipment
Parchment paper

Zip Top Bag

Air Tight Conainer
Instructions
Separate your balls of dough into equal portions

Put it in your freezer safe bag or air tight container and seal it shut.

Slide parchment paper in between the sourdough dough balls to ensure that they don't stick together

Place your freezer bag into a nice spot in your freezer
Did You Love This Recipe?
Follow me on Pinterest For More Inspiration! @KarlaHarmer