If you have ever made French Toast, you already know that it is a classic breakfast in many homes. But oftentimes when you are making it, you may be wondering what to serve with it. Today I am answering that question What Goes With French Toast so you do not have to worry if you should serve eggs or bacon.
Below we will cover the most amazing side dishes that your whole family will love. So give a few of them a try the next time you serve French Toast.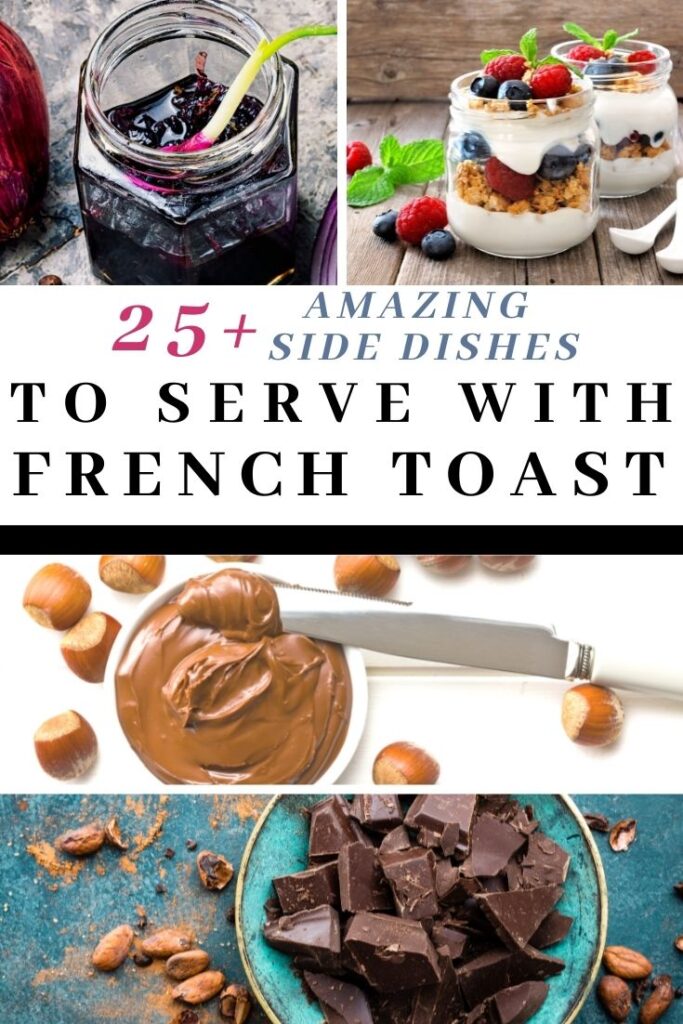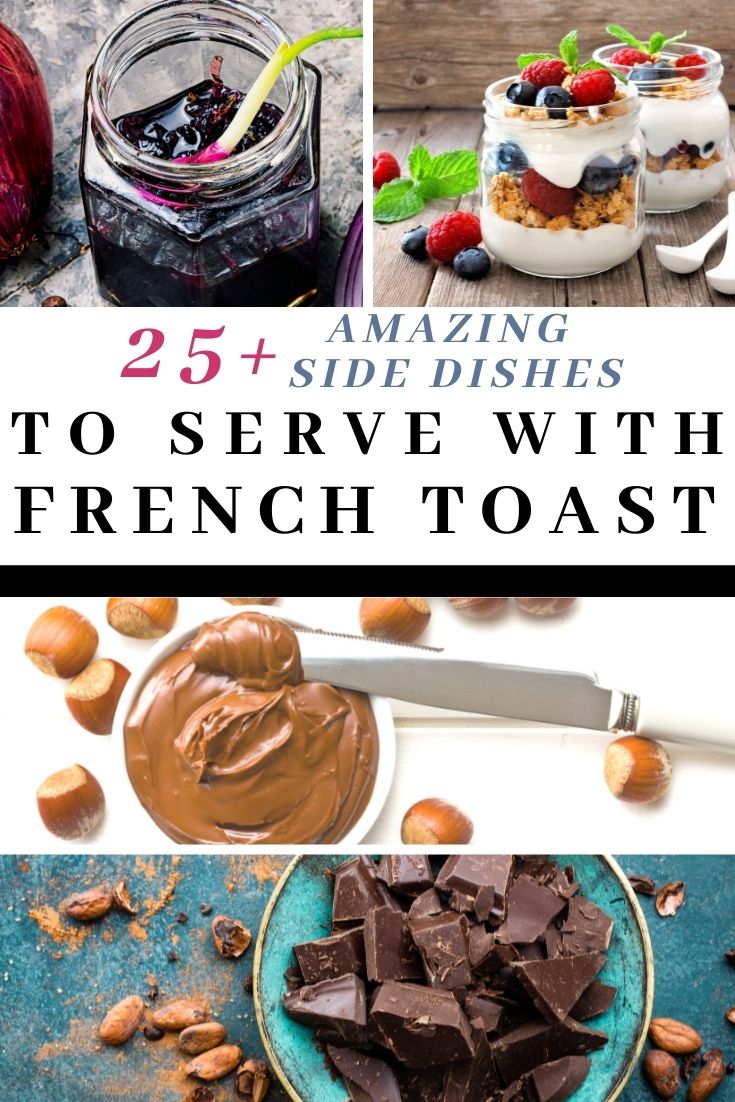 This post contains affiliate links, some of which may be Amazon links which means I receive a commission, at no extra cost to you, if you make a purchase using this link. Thank you!
French toast, or pain perdu in France, is one of the best ways to use stale bread. If you want to make French toast and do not have stale bread you can still make it, but you will want to use one of two methods.
Do not let your bread sit in the egg mixture. Gently and quickly dip your bread to just coat the bread. This will allow you to coat the bread so that the French toast is not too soggy. If the bread is allowed to sit in the egg mixture, then you will have thin, soggy and often times not very appealing French toast.
Place your bread in the oven. Allow the bread to get a light toast on it prior to you dipping in the egg mixture.
Bread To Use with Your French Toast
When deciding what's the best bread for French toast I think that the kind of bread that you use really depends on what your favorites are. As long as you have bread slices, you can make French toast.
I have a Banana Bread French Toast that is amazing and a Sourdough French Toast made with homemade Challa Bread that is equally amazing. It was all about using the leftover bread that you have on hand.
Remember to never put your pan on anything higher than medium heat, because this will overcook the bread and custard mixture, especially if you have added brown sugar to your custard.
White bread
Brioche Bread
French Bread
Sourdough Bread (I prefer a smaller crumb for this so it holds together)
Potato Bread
Texas Toast (dry, crummy, and thicker than white bread)
Country Loaf (Unsliced bread)
Croissant
Raisin Bread
Best French Toast Recipes
Croissant French Toast Bake The ultimate in French toast casserole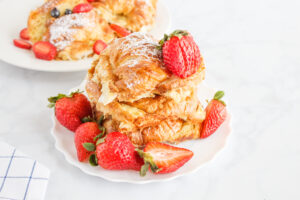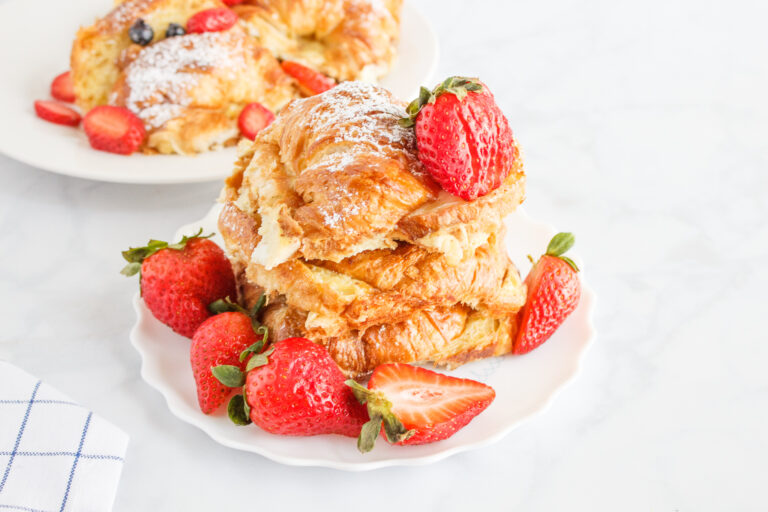 Banana French Toast This easy French Toast recipe is a great way to use any banana bread before it goes too stale.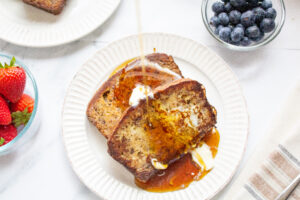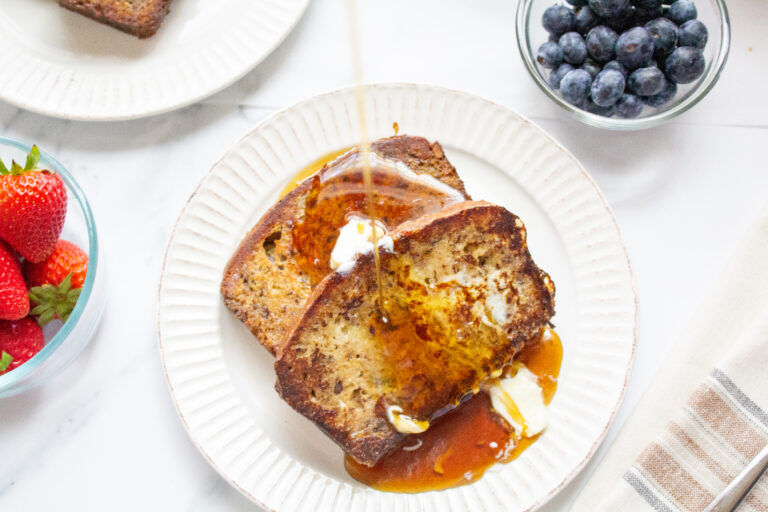 Sourdough French Toast The perfect French Toast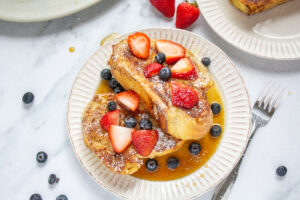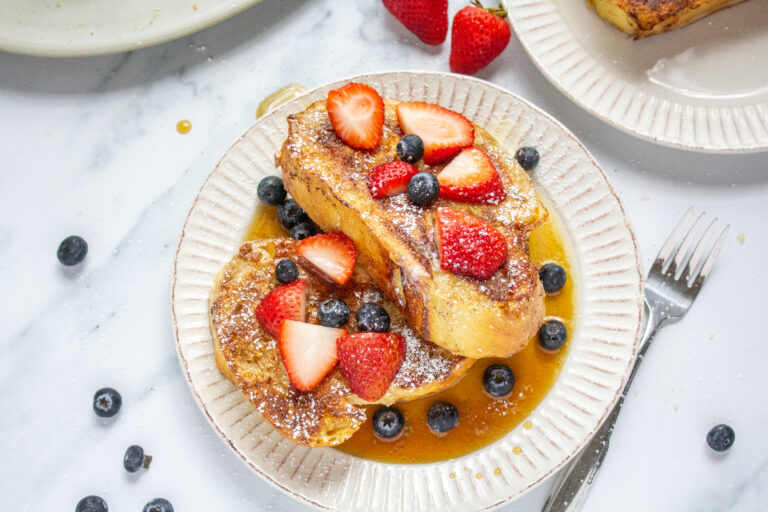 What To Pair With Your French Toast, Pain Perdu
Here are a few of my favorites that I keep on heavy rotation in our home. Whether we have guests, I am taking a dish to a potluck or it's just a special breakfast at home these are my top four that I use the most often.
Fresh Fruit The addition of simple ingredients like fresh fruit and fresh berries will give a balance to the sweet and savory pain perdu.
Creamed Cheese A sweet creamed cheese filling is another way to add a savory and sweet element. You can mix 3 tablespoons of cream cheese and one tablespoon of orange zest and add in between two pieces of bread.
Powdered Sugar One of my all-time favorite toppings for not just cakes, waffles or pancakes but also for French Toast.
Hashbrowns Cooked until golden brown, hashbrowns will make an excellent pairing with your French Toast. Top them with a bit of sour cream and chives for a little elevation to those frozen patties.
Here are the rest of the items that I think pair well with French toast. I keep recipes for these, just in case I need them.
1. Bacon Omelet
2. Bacon Onion Jam
3. Omelet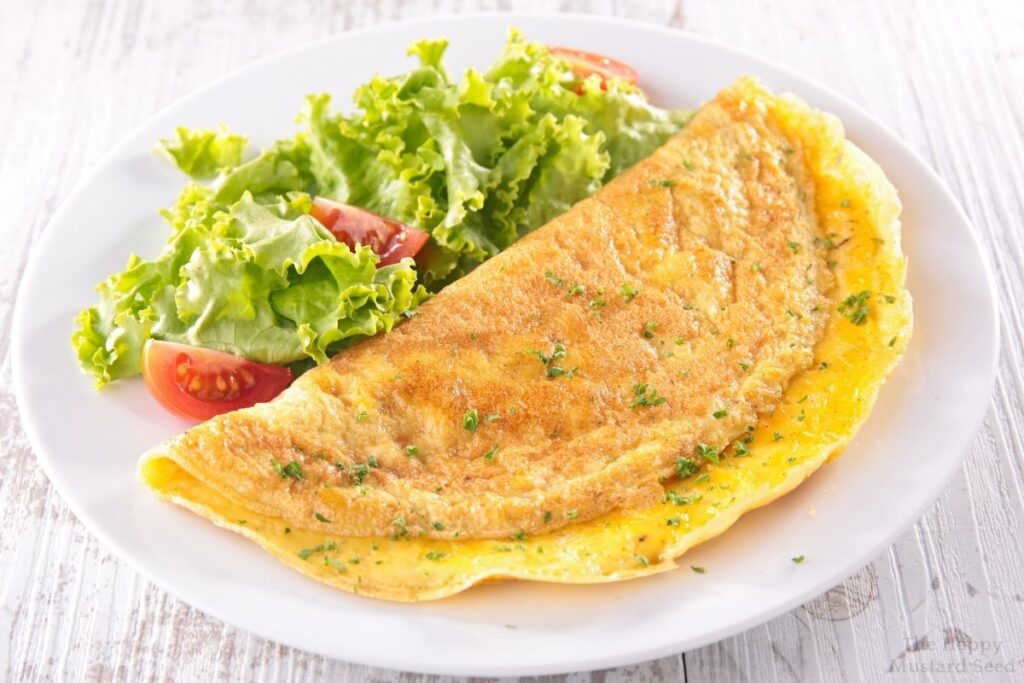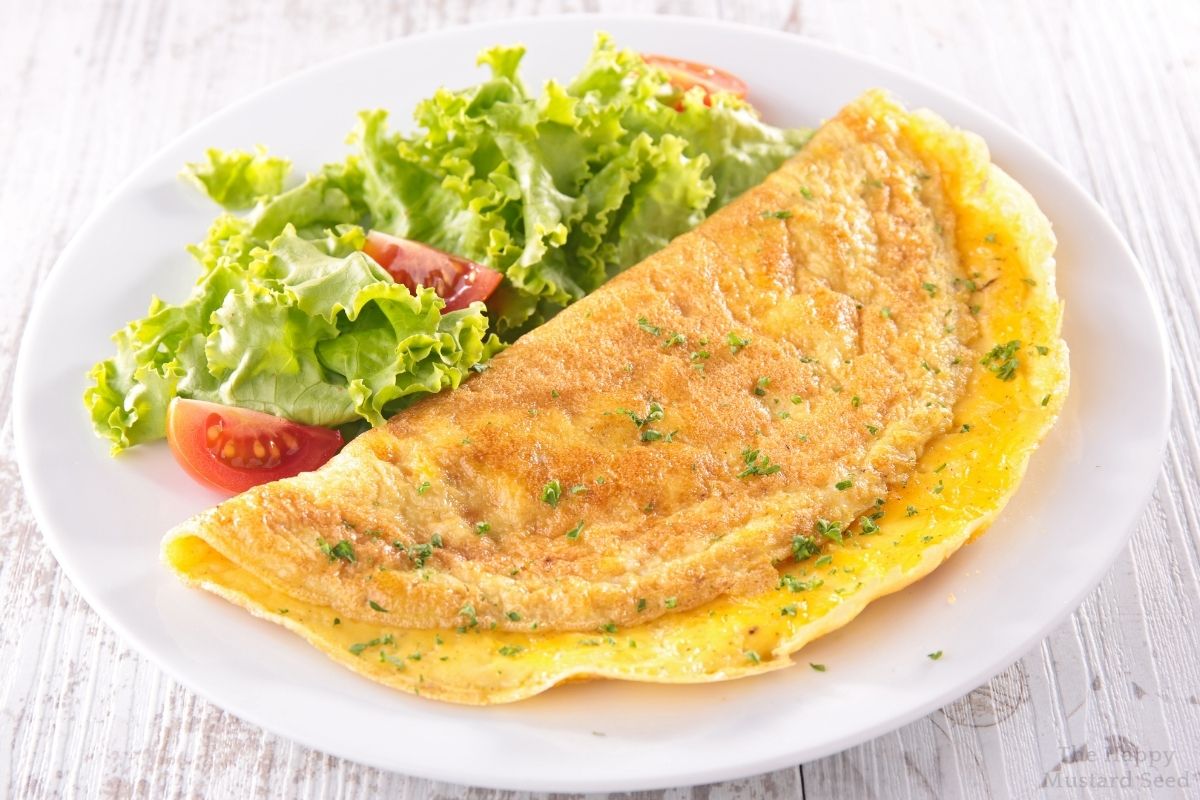 4. Strawberry Yogurt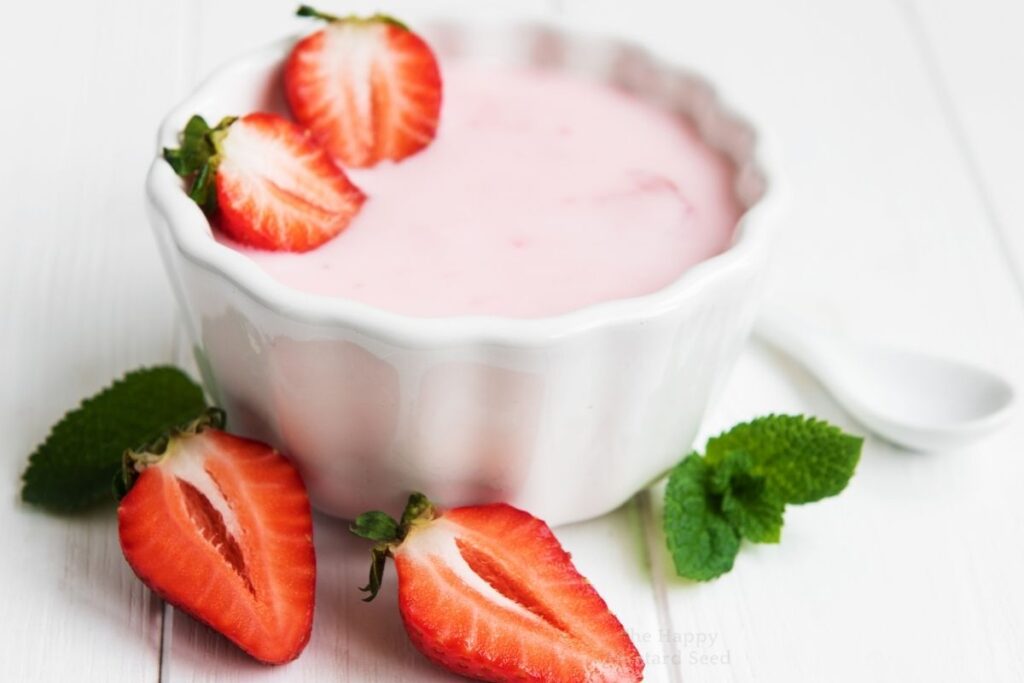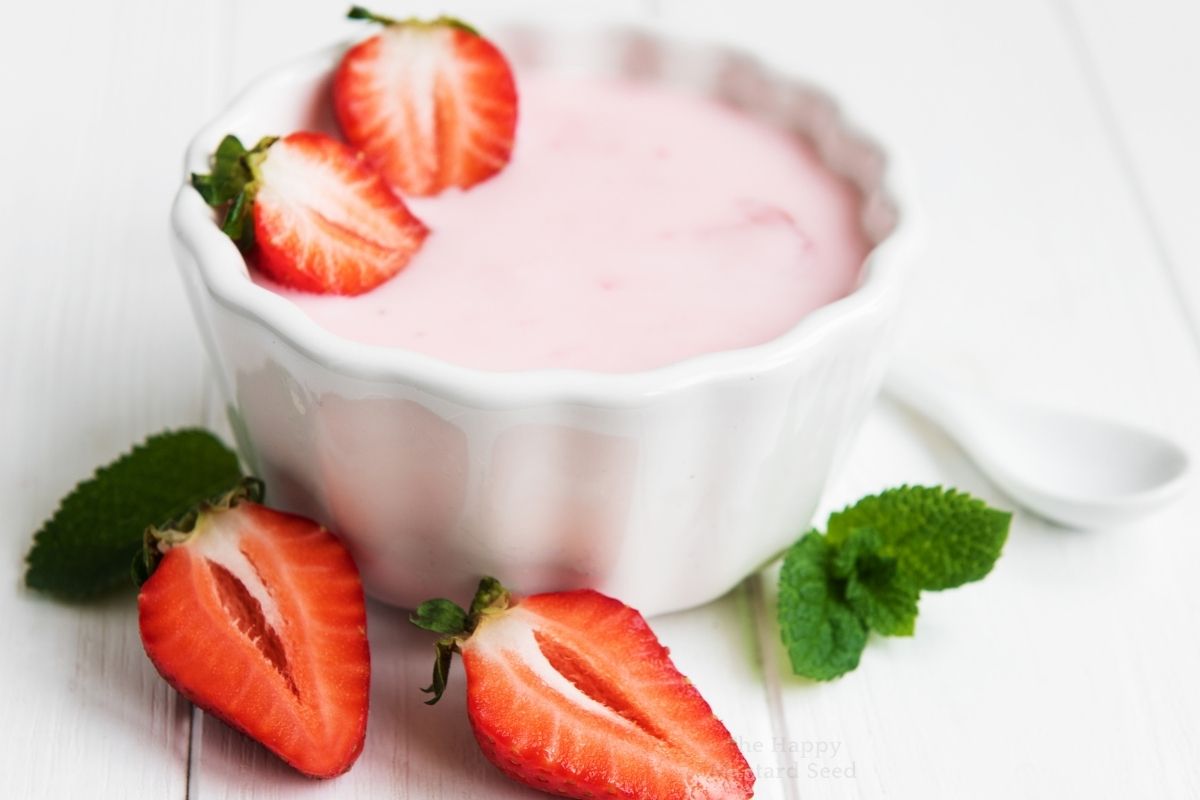 5. Yogurt Parfait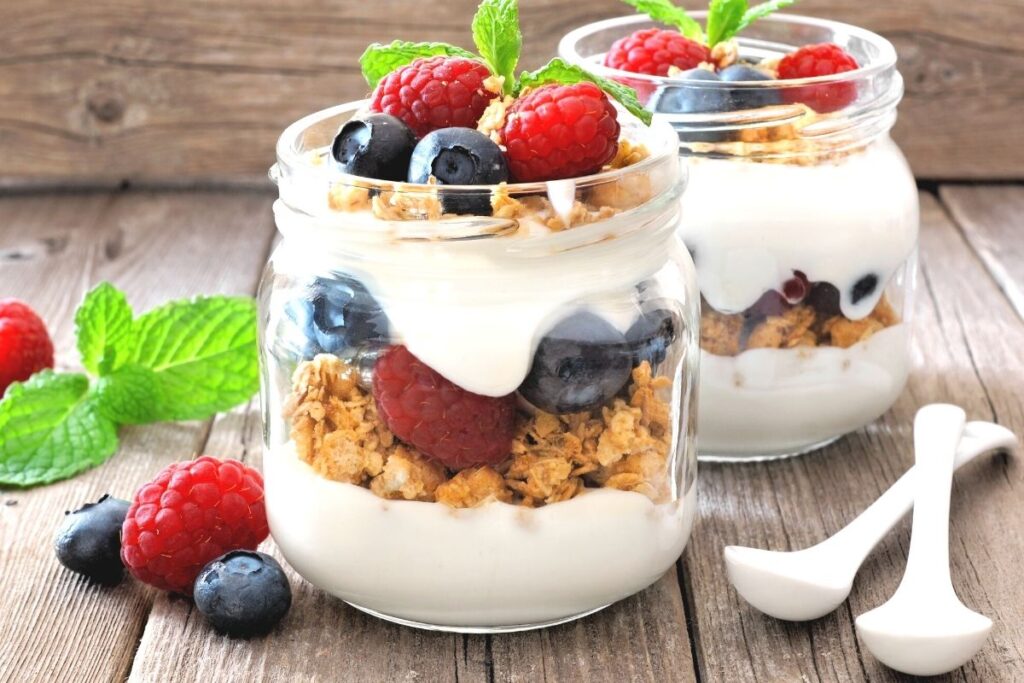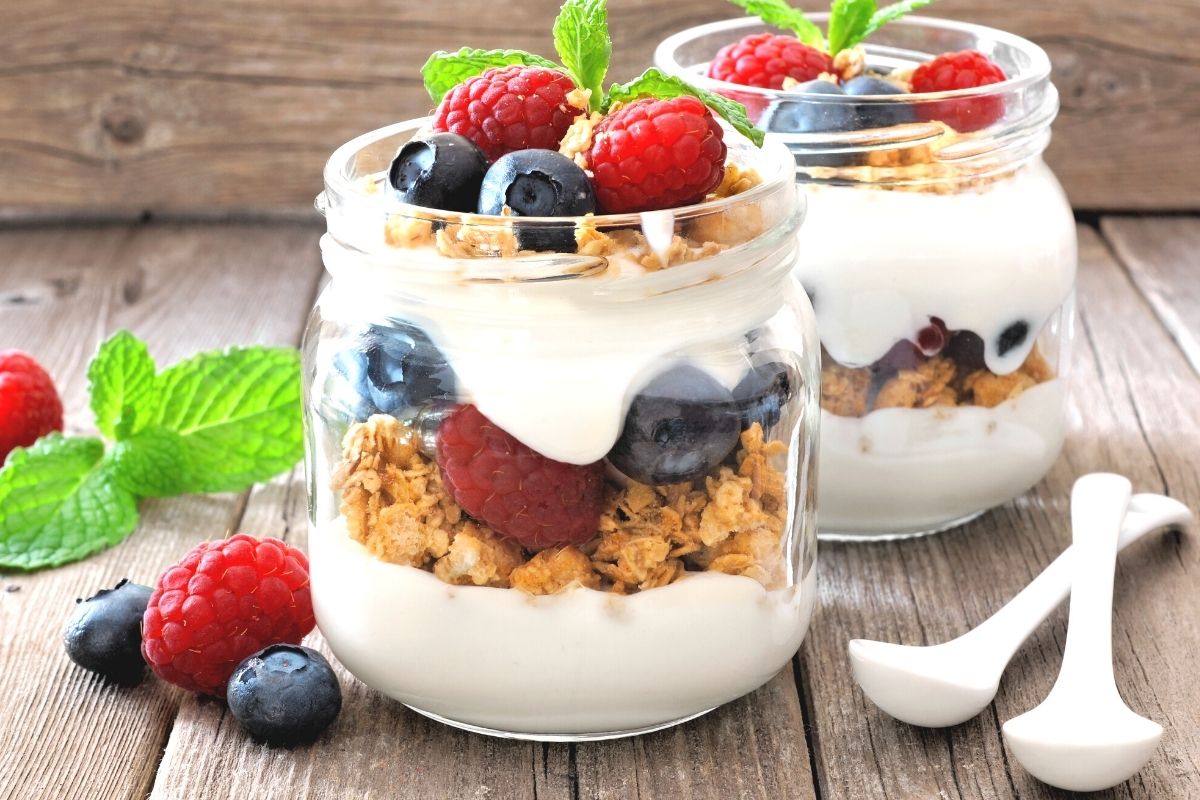 6. Apricot
7. Homemade Whipped Cream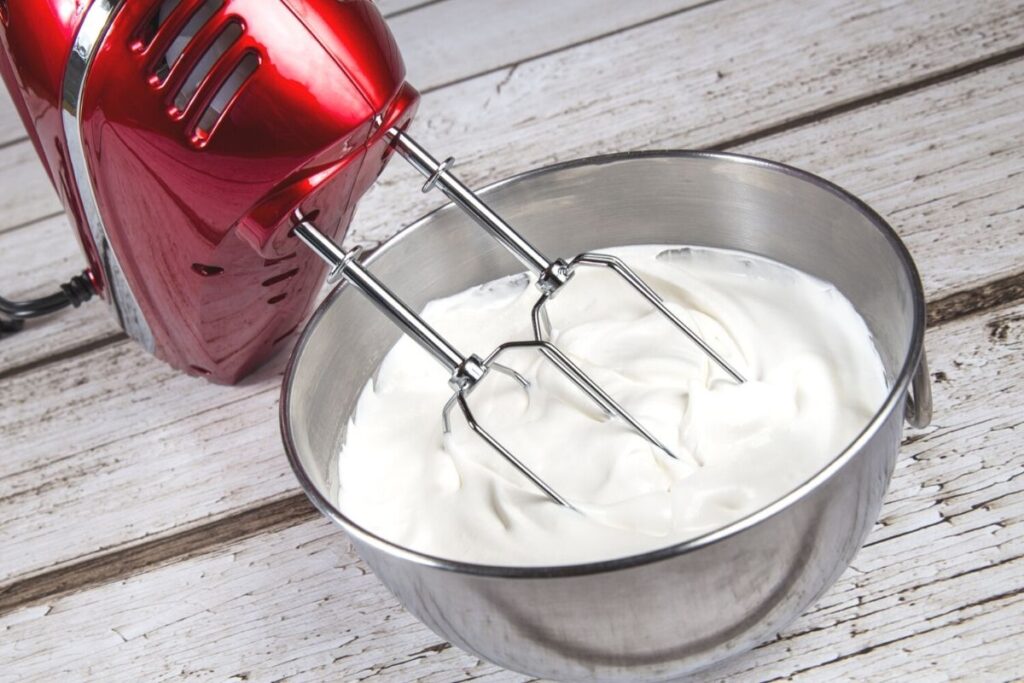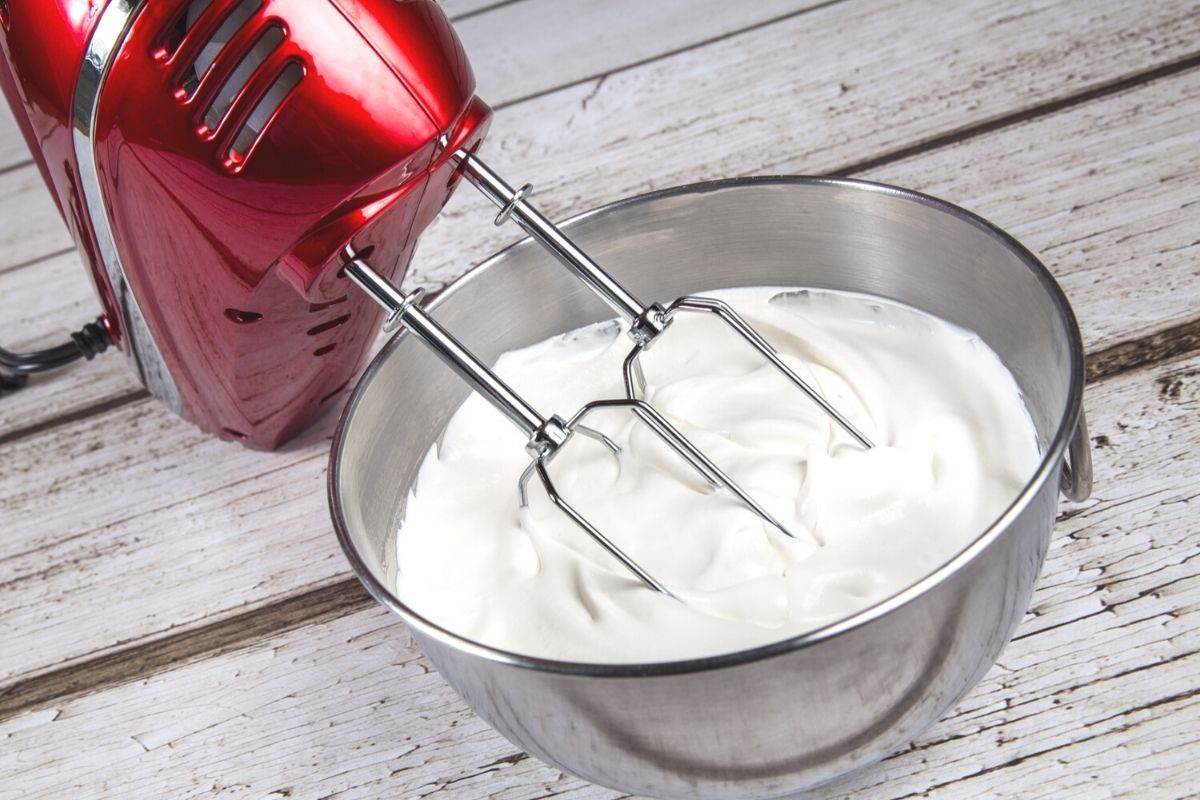 8. Nuts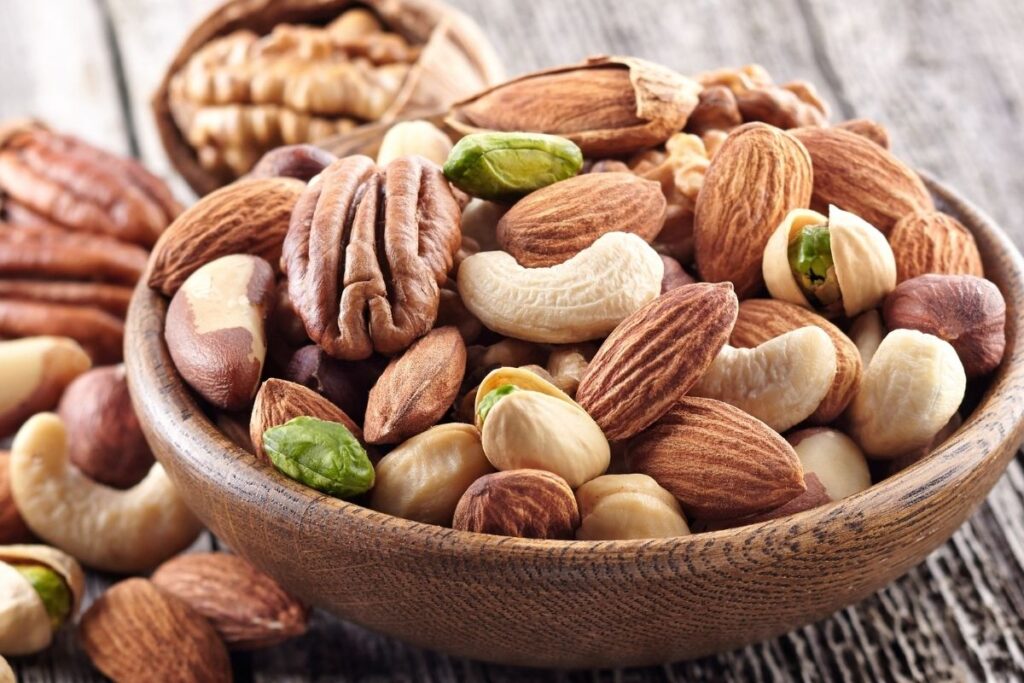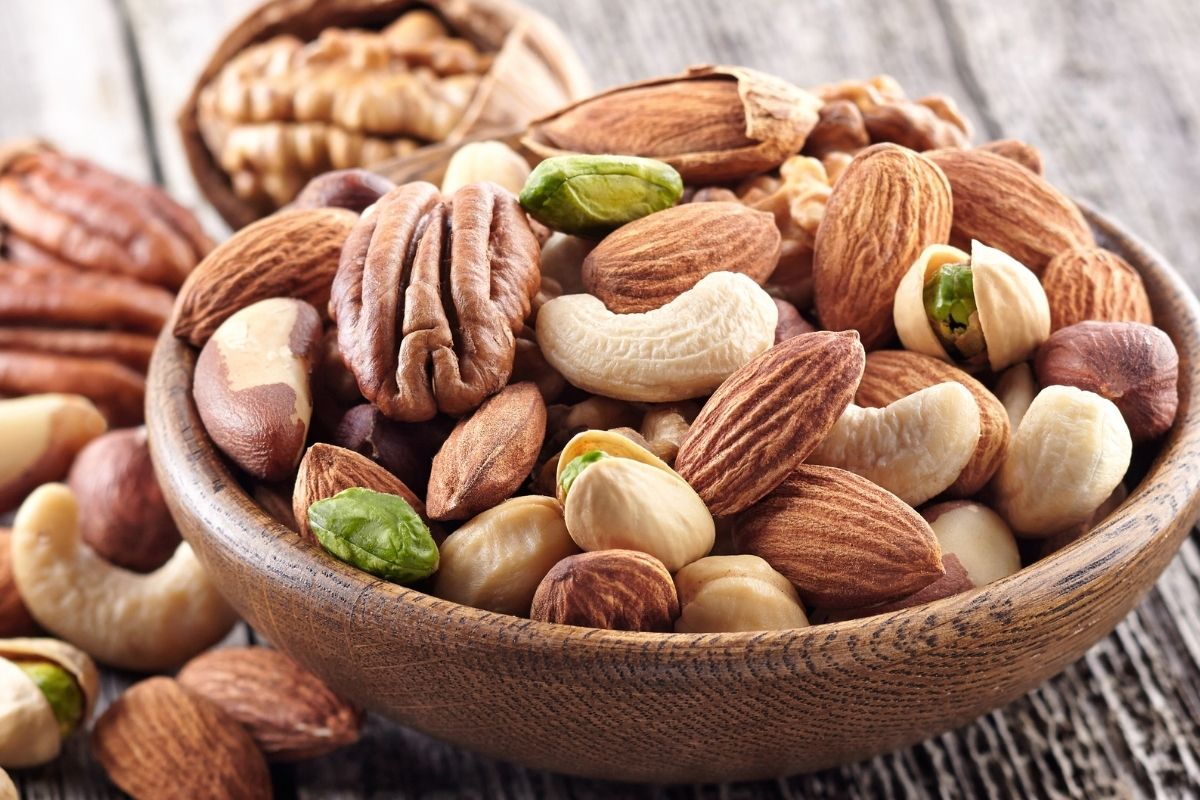 9. Cheesy Scrambled Eggs
10. Quiche
11. Fresh Fruit
12. Creamed Cheese
13. Chocolate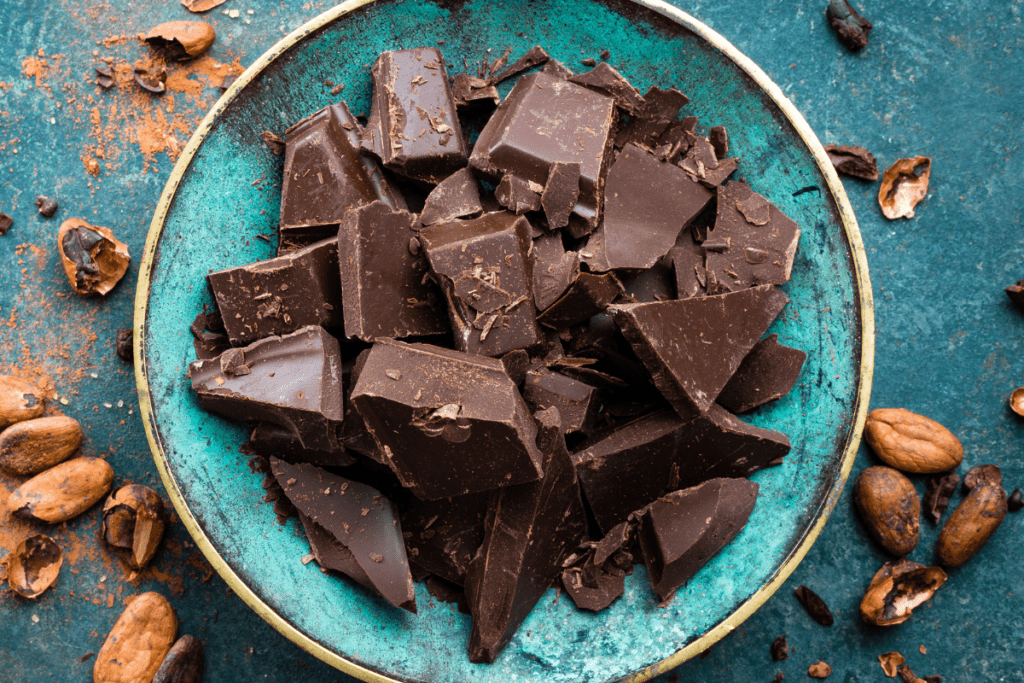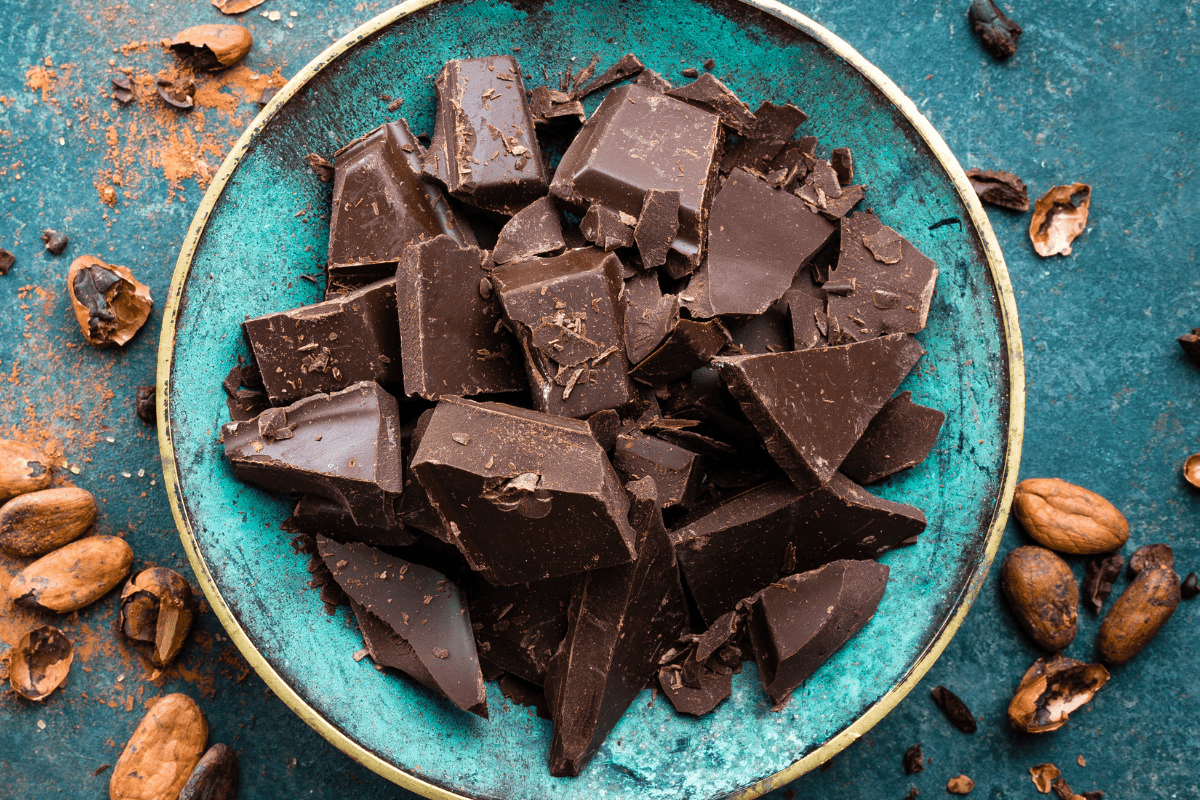 14. Bananas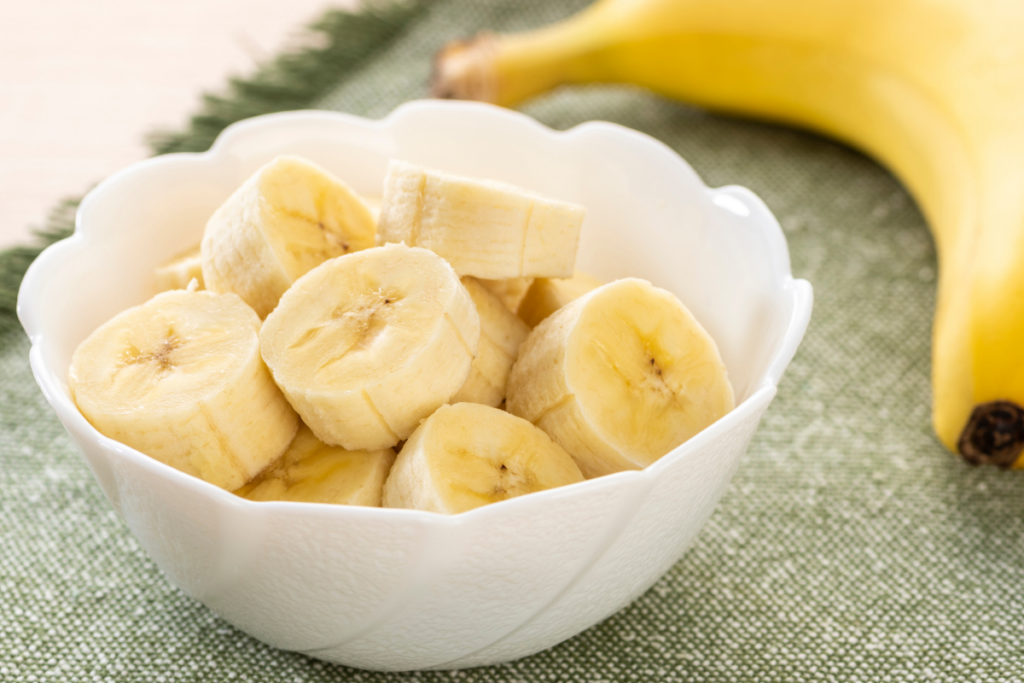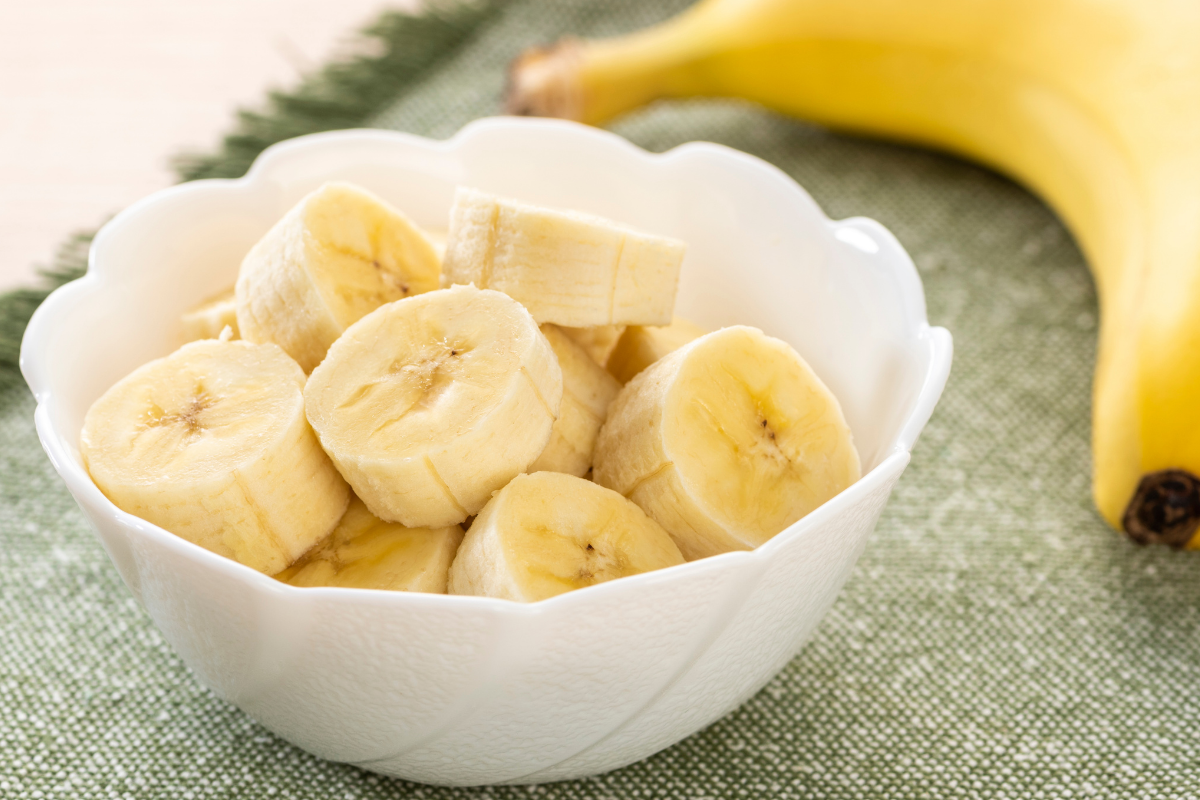 15. Nutella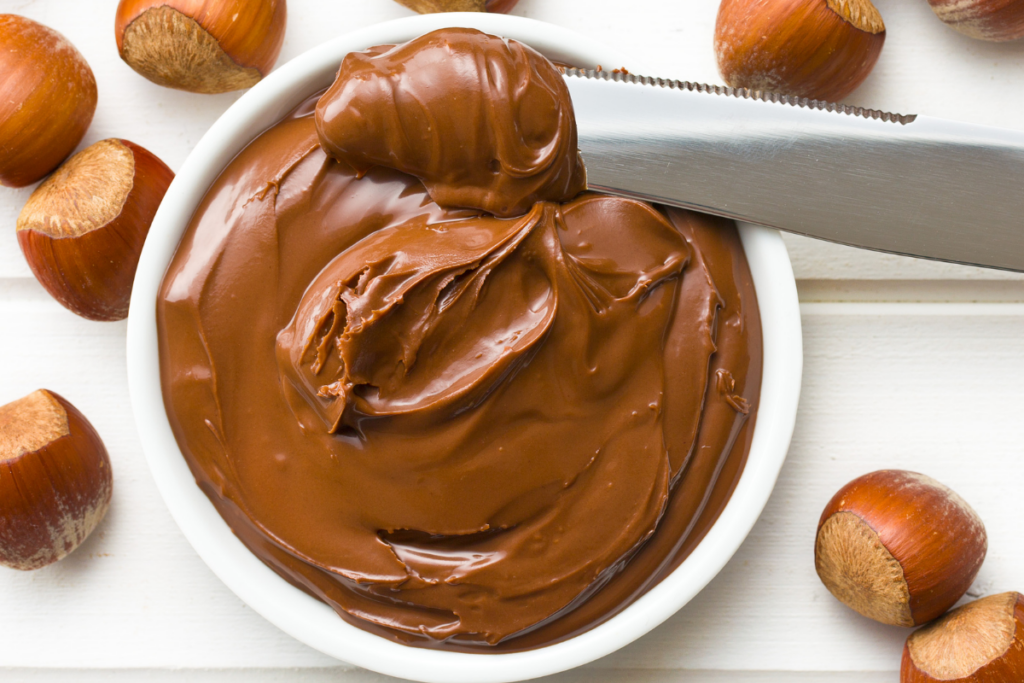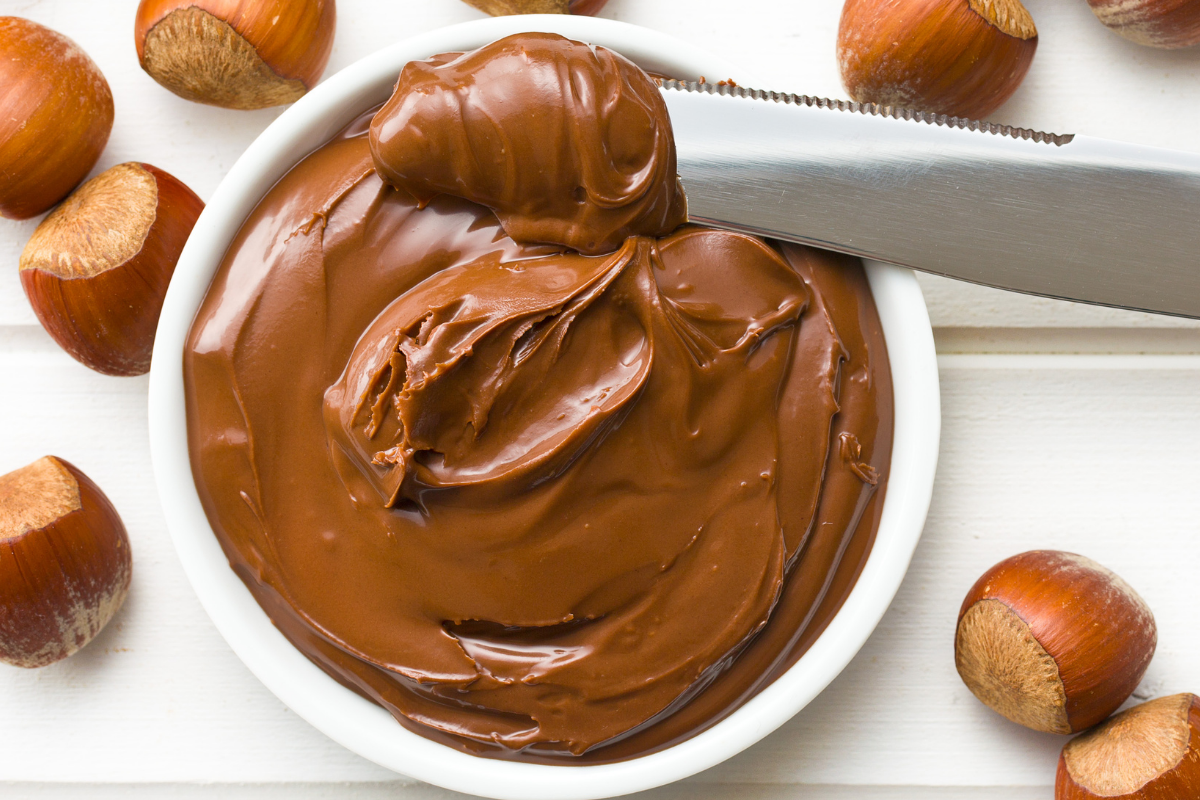 16. Powdered Sugar
17. Peaches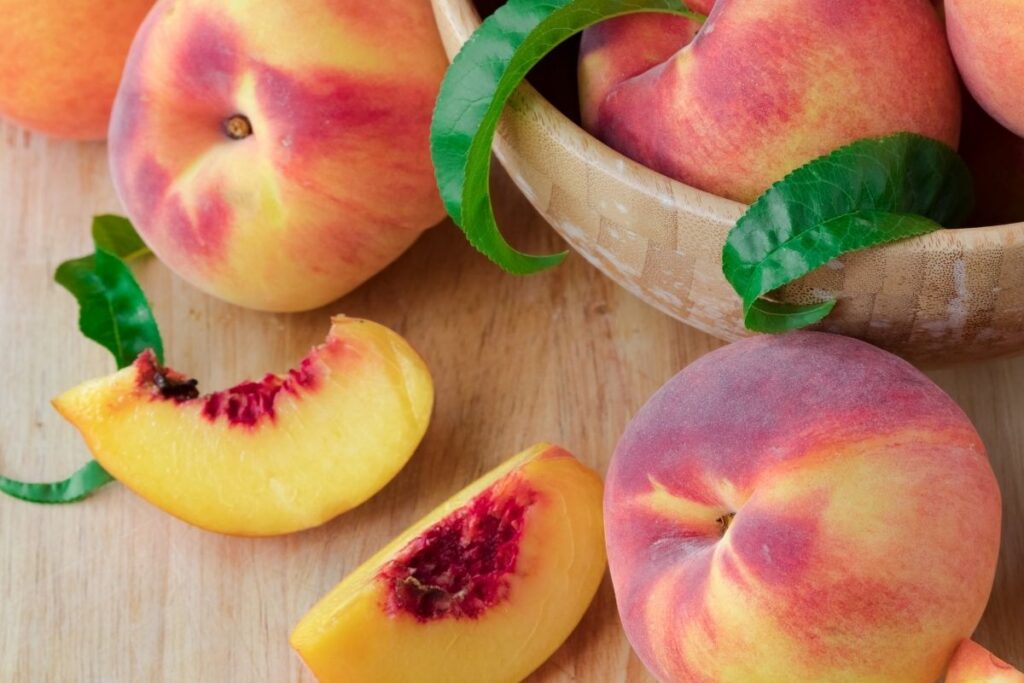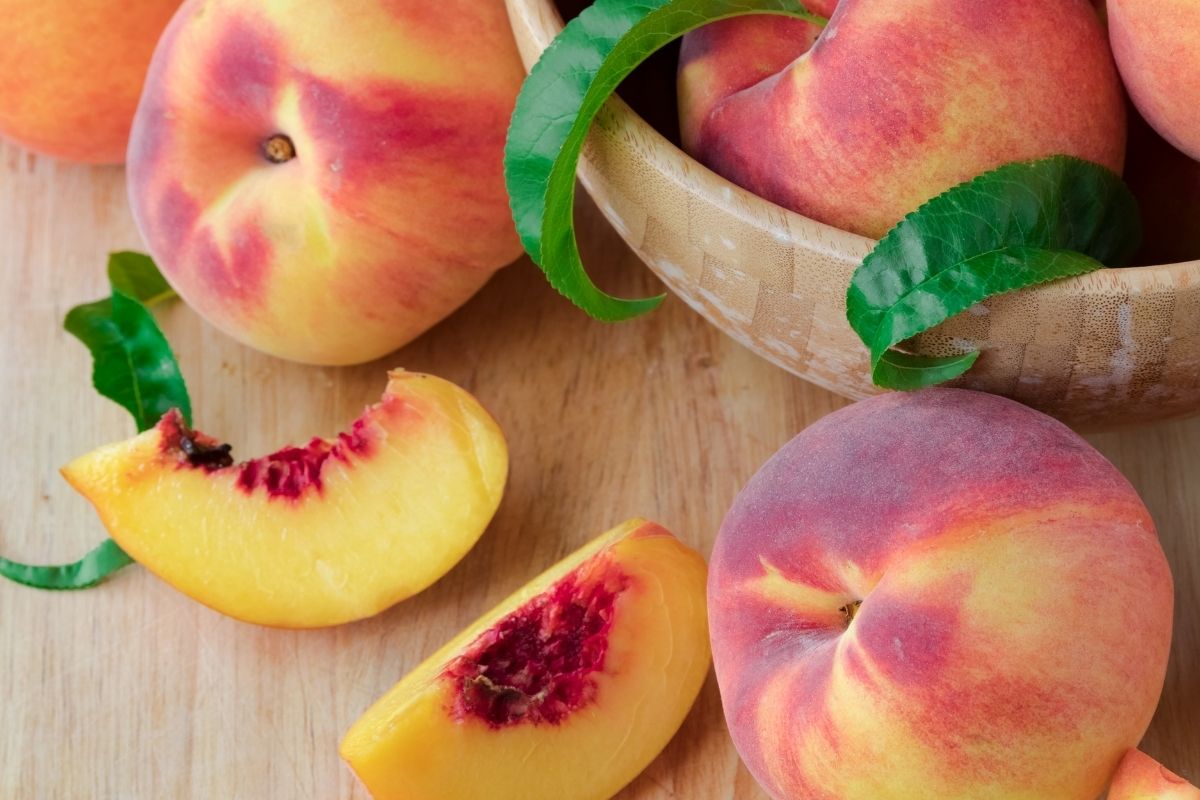 18. Coffee
19. Orange Juice
20. Cranberry Juice
21. Apple Juice
22. Mimosa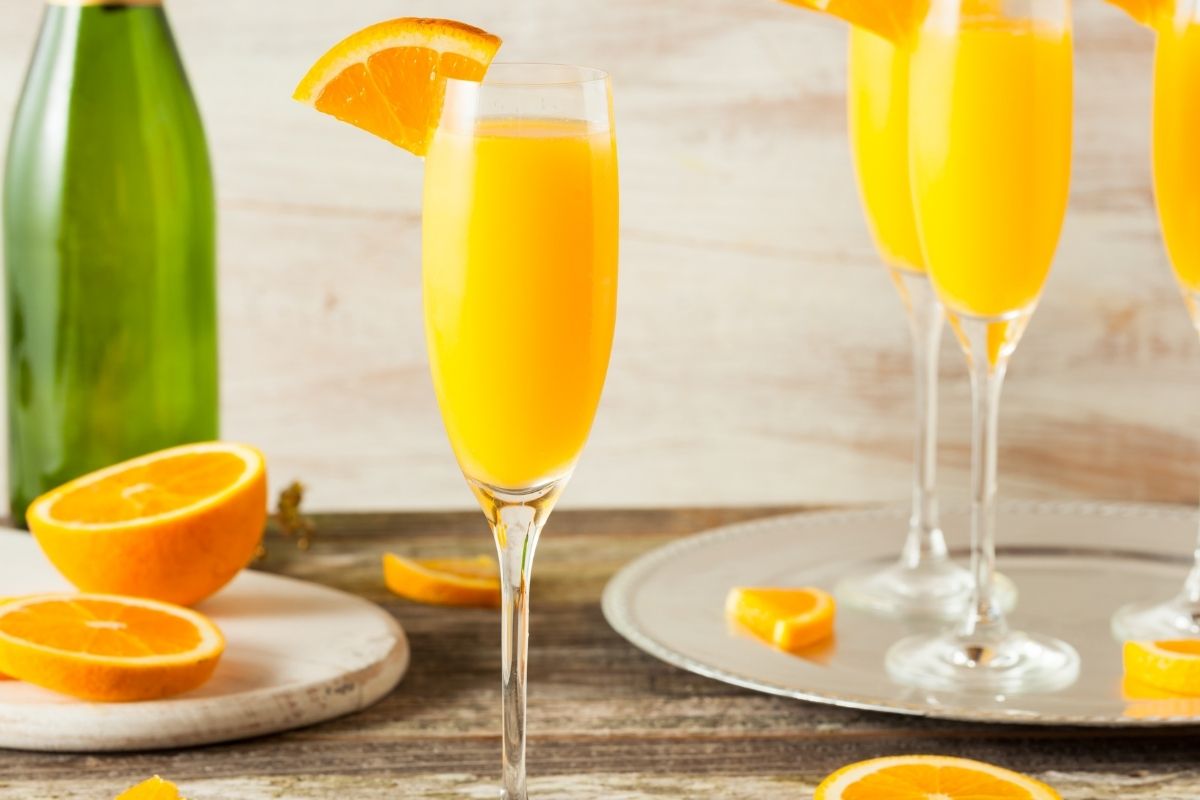 23. Sausage (links or patties)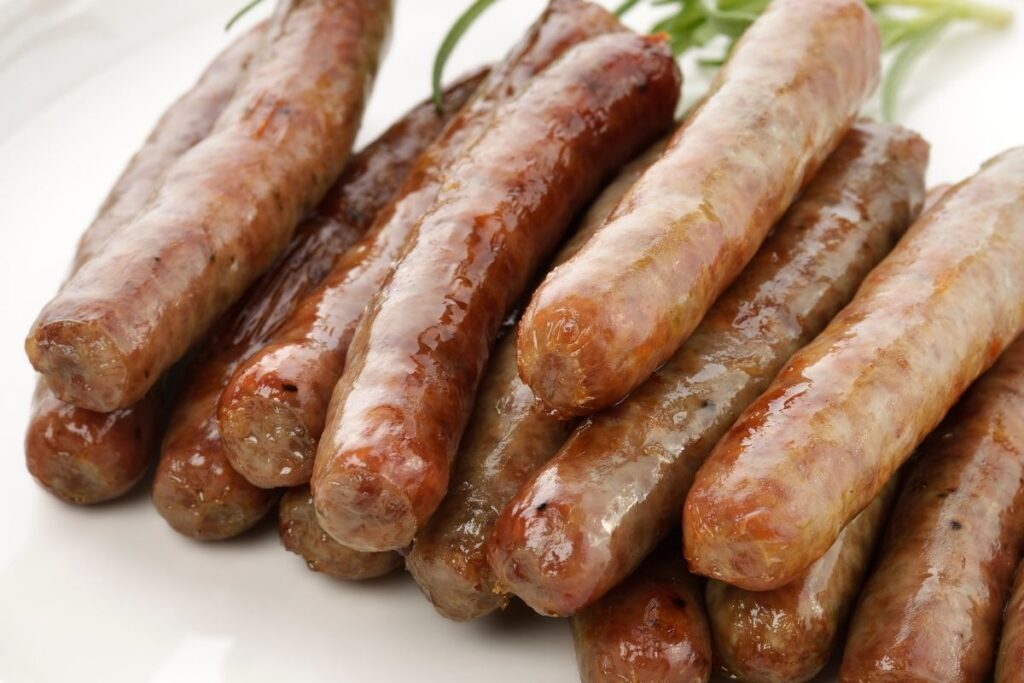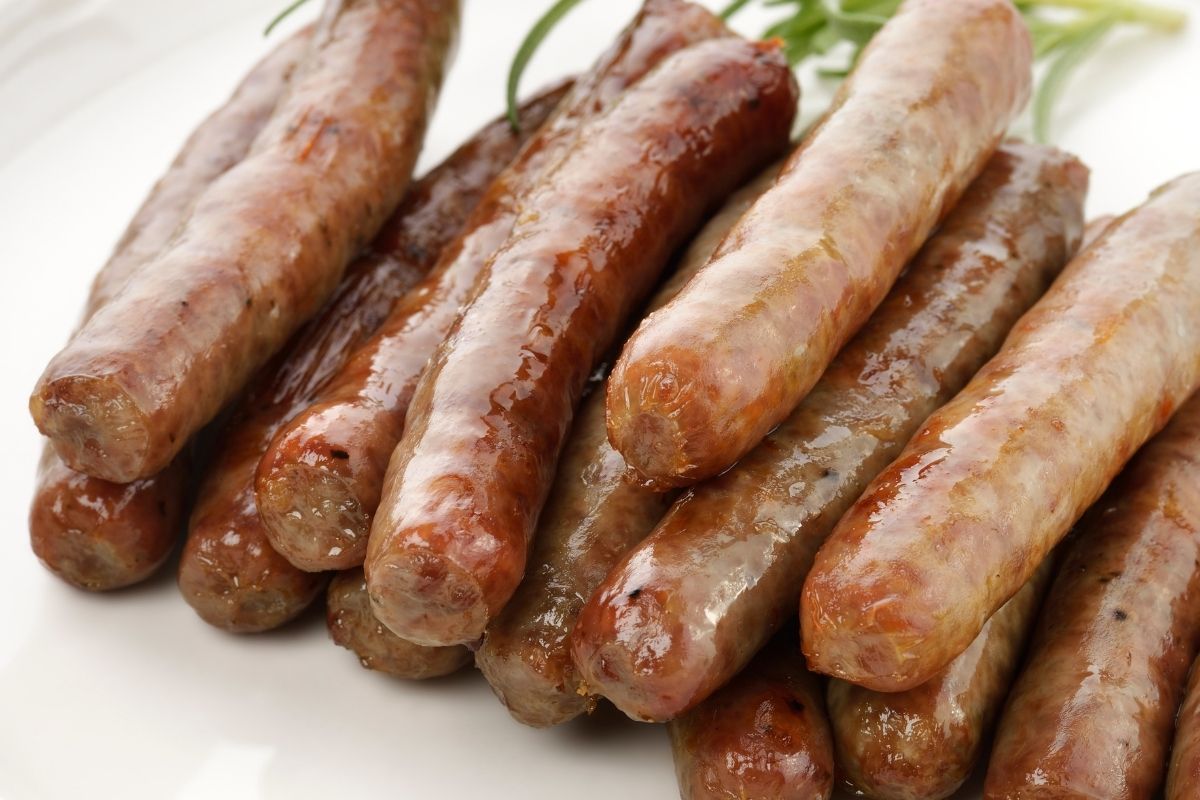 24. Smoked Salmon /Lox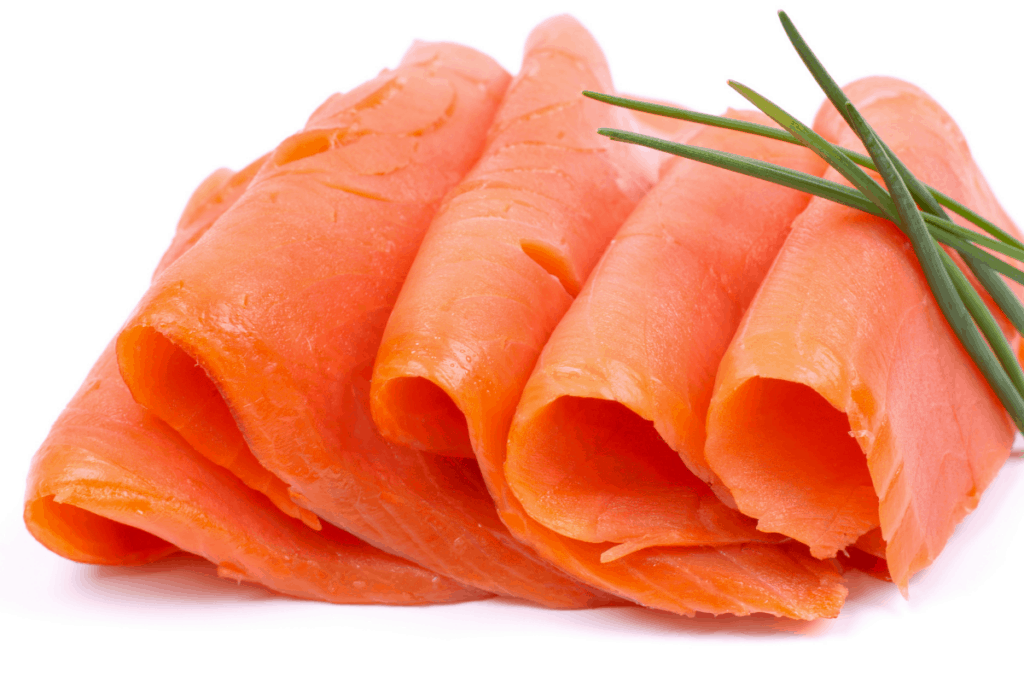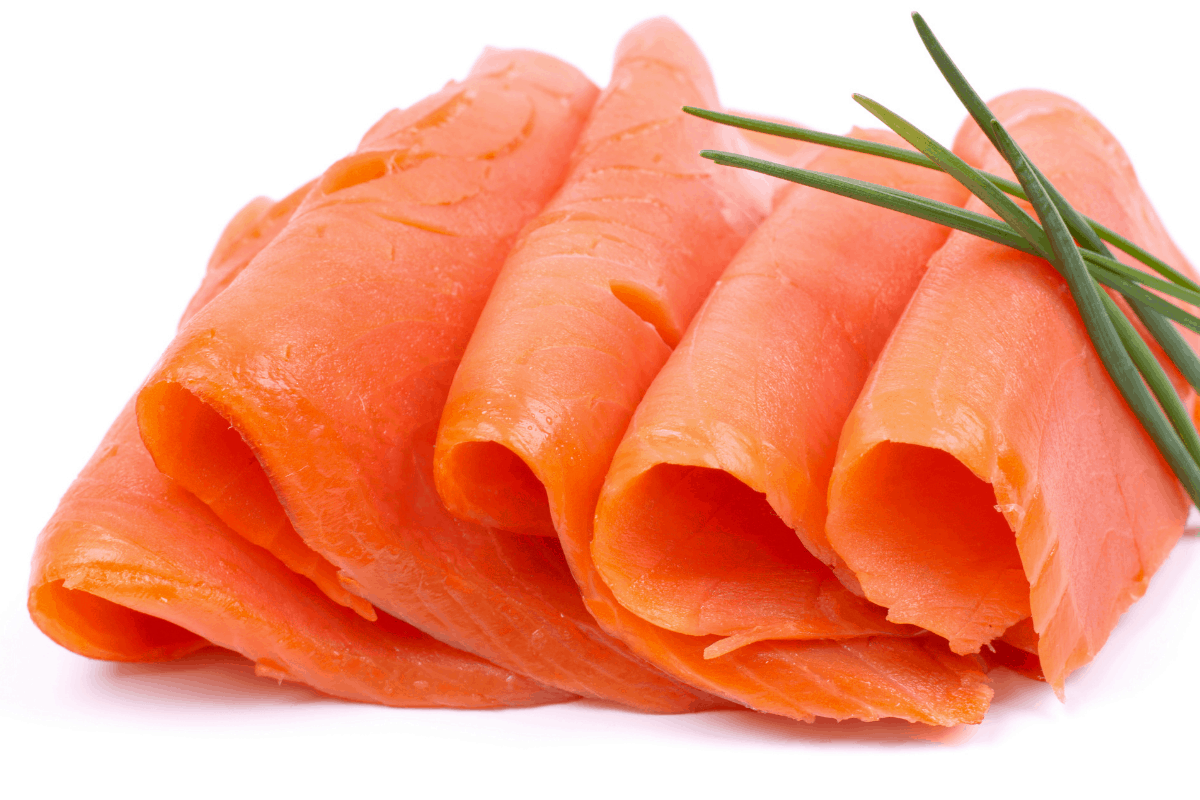 25. Hashbrowns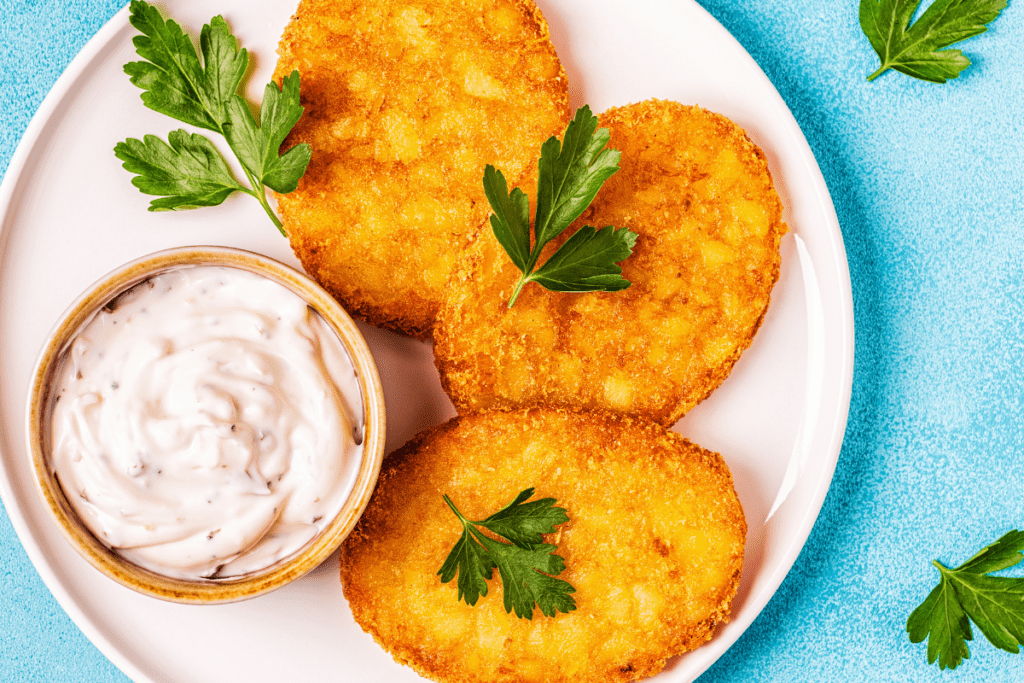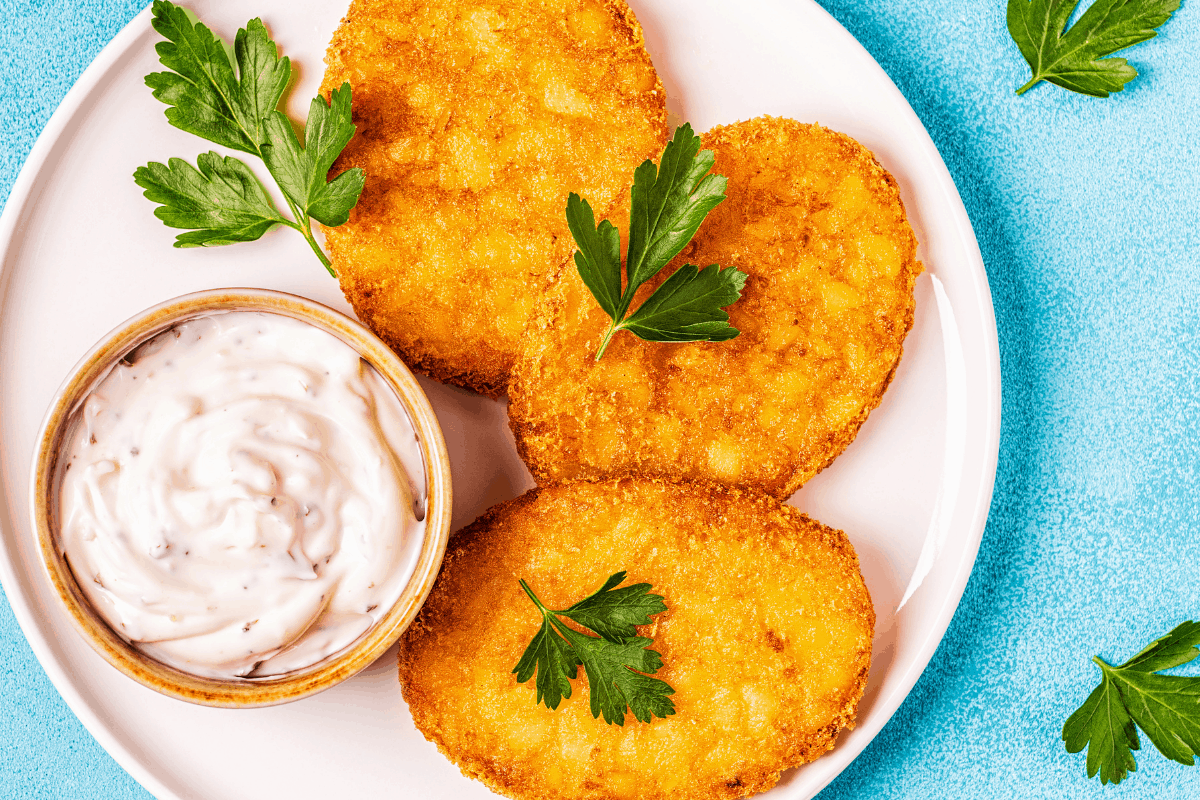 When to serve French Toast? for a delicious everyday breakfast, brunch or even dinner meal?
You can serve French toast anytime. It is perfect for a delicious breakfast, brunch or even breakfast for dinner meal.

Christmas brunch or Christmas morning
Family gatherings
Easter or Easter Brunch
Thanksgiving morning
Basic Ingredients To Satisfy Anyone's Sweet Tooth
Melted Butter A little melted butter drizzled over the top of this savory breakfast will send your heart skipping a beat.
Ground Cinnamon For every person that craves something sweet knows that you need to have balance, and cinnamon is a perfect way. 1/8 tsp is all you need sprinkled to help make this a savory French toast.
Swiss Cheese If you are a cheese lover like me, you know that this is a perfect combination a little sweet, nutty flavor and a bit mild so it does not over power the sweetness of the meal.
Cinnamon Sugar Is a breakfast staple in our home. We use it for everything from toast, waffles and yes even our French Toast. 1/4 tablespoon is just enough to add a little something special to the top of your breakfast.
Peanut Butter Is salty, sweet and nutty this is a lot of kids favorite go to for just about anything. If you prefer, you can also use almond butter, sunflower butter or even cashew butter.
Drizzle of Maple Syrup Warm maple syrup can be made homemade or can be warmed up from your favorite store-bough brand. Simply add 1 cup of syrup, 1/8 tsp of pure vanilla extract and heat over medium-low heat when you are making you put your last two pieces of French toast in the pan.
Ice Cream Yes! I said it! A small scoop of your favorite ice cream will take this over the top. Top with a scoop of vanilla bean ice cream and fresh strawberries and a small drizzle of syrup will help you balance out the rich flavor in the pain perdu.
What Kind of Milk Should You Use With Your French Toast?
Whole Milk
Heavy Cream
Oat Milk
Almond Milk
Hemp Milk
Cashew Milk
Whether you decide to make a classic French toast recipe or a sweet cream cheese filling, it only matters that you love it!
As always, remember that the best way to find out what you like is to experiment in the kitchen.