Recipes With Red Wine are the ultimate decadent comfort food ideas.
This delicious list of dinner meals with red wine recipes is going to be the only list you will ever need.
Every recipe that is listed below are recipes using red wine.
So whether you are looking for recipes to use up red wine that you already have or you want to expand your recipe binder to include new and exciting recipes that can become family staples. We've got you covered!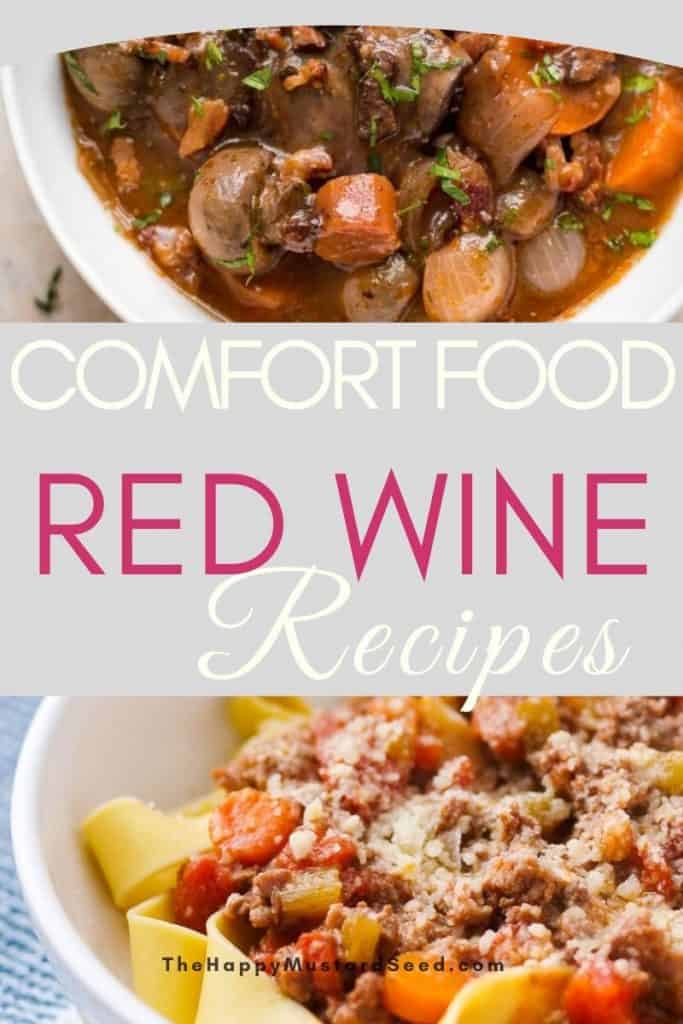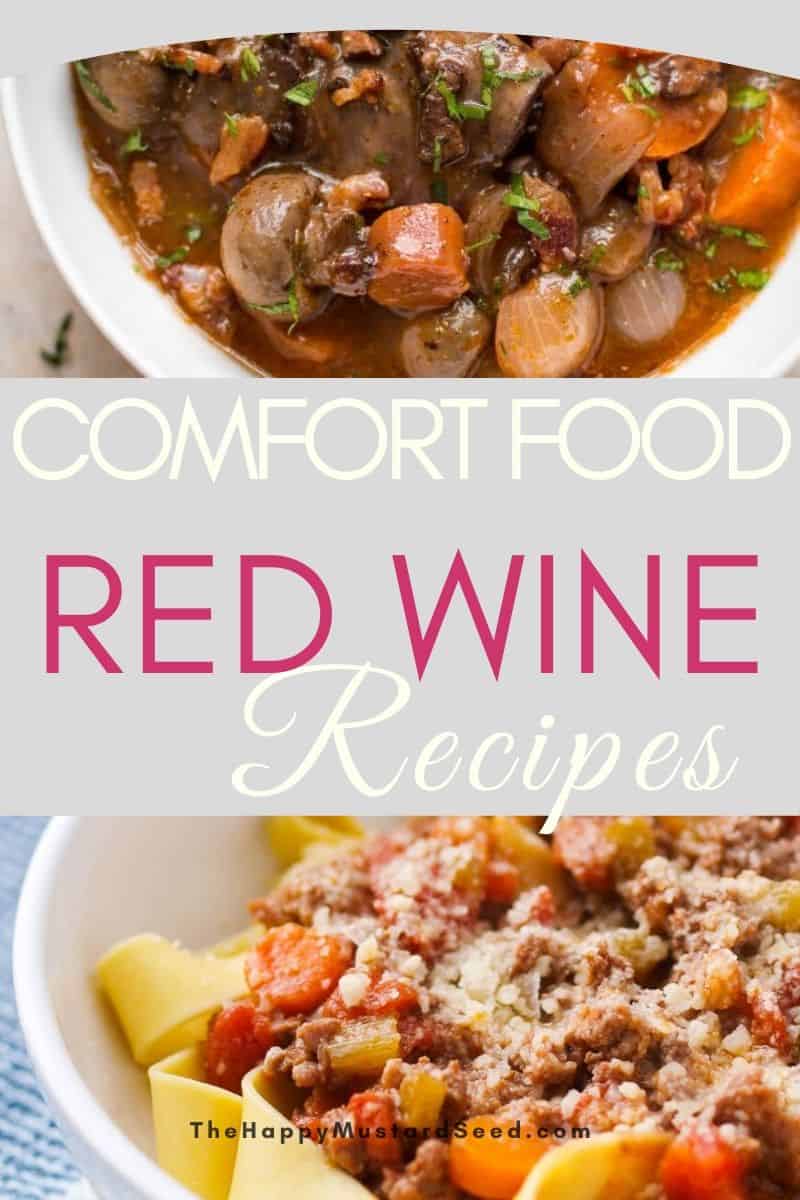 This post contains affiliate links, which means I receive a small commission, at no extra cost to you, if you make a purchase using this link.
So you've been looking for wine recipes and feeling a little like there are too many out there to choose from.
Here is our complete list so that you will have no problem getting started with cooking with red wine recipes.
In fact many of the wine dishes will allow you to use up the last ⅓ cup that you have so that you open a new bottle to try.
Both of our kids are learning to cook with wine. The fundamentals of a good wine sauce or a reduction is going to make them that much of a better cook as they get older.
Understanding things like why wine is good to break down meat because of the acidity helps them learn some of the science behind it.
One of the first meals my kids learned how to make with wine was risotto. It is simple, affordable and with the addition of wine makes it a little more decadent.
What do you cook with red wine?
You can make everything from soups, stews, rice, pasta, to many meat and seafood dishes.
What red wine is good for cooking?
A good quality red wine is better for cooking. I always recommend cooking with a wine that you would have no problem drinking.
If it is not good enough to drink, do not add it to your food. Oftentimes when cooking bad wine the heat can intensify the bad taste.
What can you do with unwanted red wine?
Compost it.
If you have wine that has gone bad, shame on you. Just kidding, it happens. Don't toss it out.
Put it inside the compost pile, you cannot leave wine around. If you have the leftover wine on hand you might put them in the garbage pile.
They act as compost accelerators since they contain incredibly good nitrogen and moisture, yet balance their content with dried materials to keep their surface.
Be careful though too much could harm the good bacteria. But a bottle in a large compost heap should be just fine!
Fruit Fly Trap
Have old red wine, it can be used to eliminate fruit flies. Leftover wine is a handy trap and is simple to make.
Fruit flies like wine because they are attracted to vinegar in addition to the vinegar as it helps eliminate pest populations.
How To Make A Homemade Fruit Fly Trap
Grab a shallow dish, add two tablespoons and a couple drops of dish soap and gently combine. Sit on the counter where you have the largest concentration of fruit flies.
More Comfort Foods You Will Love
I hope you enjoy these easy recipes with red wine.
28 Recipes using red wine
Red Wine Recipes Decadent Comfort Food