What can I eat with pancakes besides syrup?
Fresh fruit makes pancake toppings "best of" list all of the time. Cook the sliced fruit directly in the batter to release the warm and gooey fruit flavor. You can top simple pancakes with butter topped with fresh fruit.
After you finish with this resource for what to serve with pancakes, go check out our Best Pancake Recipes to get you started on your next pancake breakfast, brunch, lunch or dinner.
This post contains affiliate links, some of which may be Amazon links which means I receive a commission, at no extra cost to you, if you make a purchase using this link. Thank you!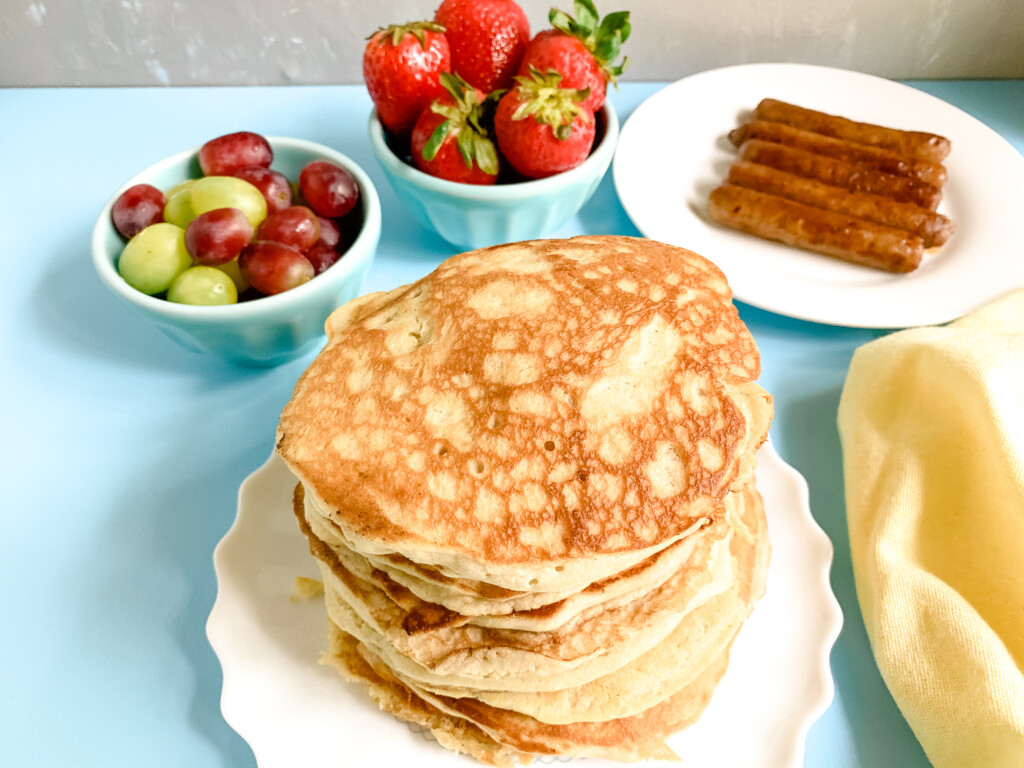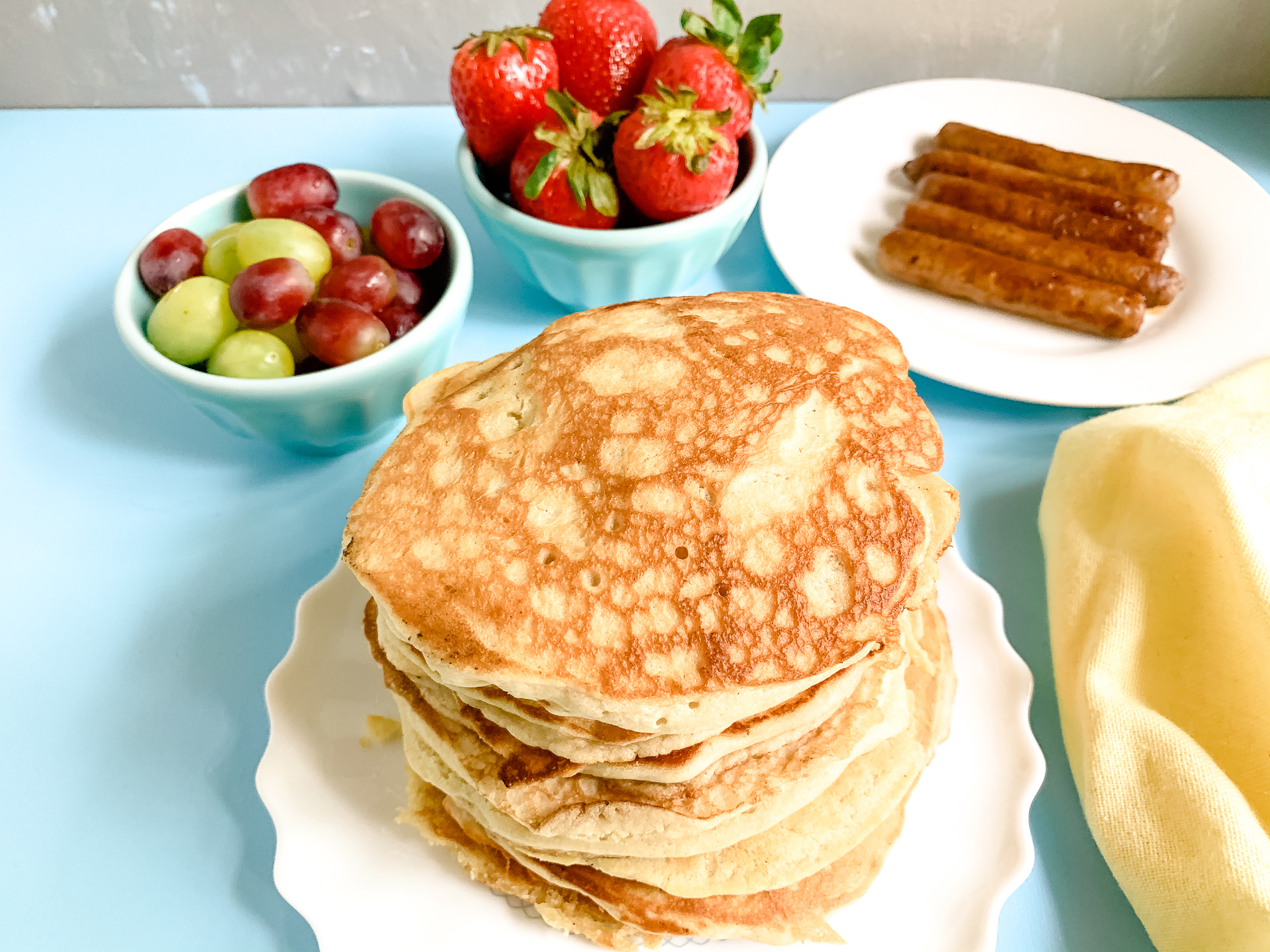 Pancake Board
Pancakes can be served so many different ways. You can serve them family-style, individual plates or on a pancake board which is basically a pancake charcuterie board.
Need a new pancake recipe in your life? Find one that will fit every occasion! From birthday pancakes to decadent dessert pancakes. Visit our Best Pancake Recipes.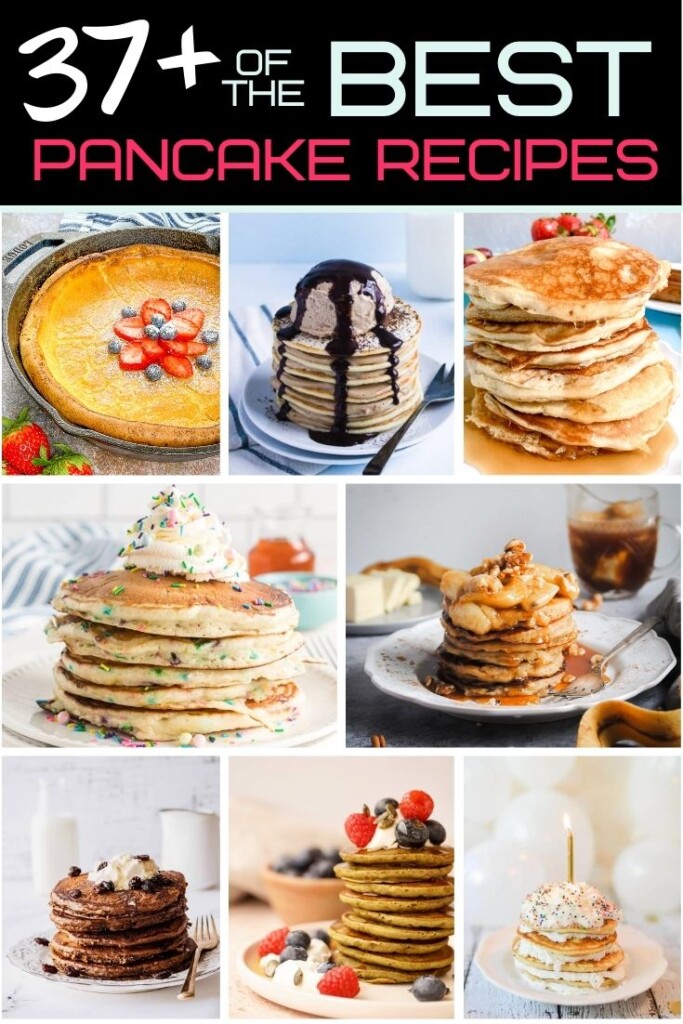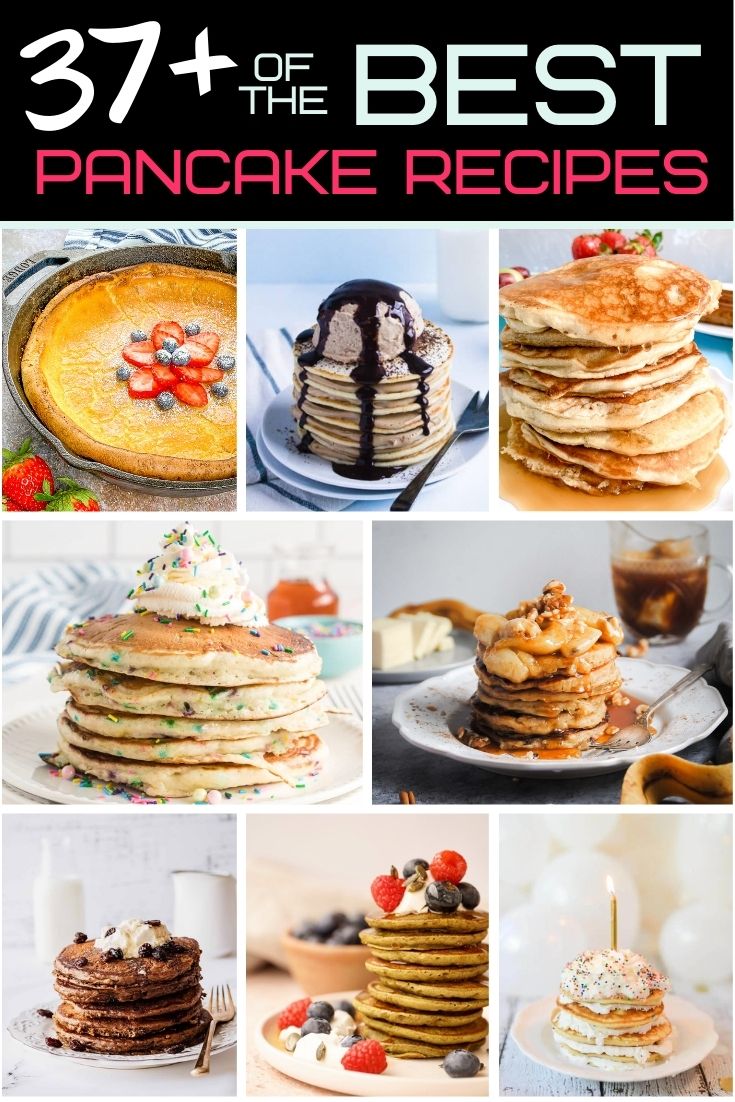 Easy to build fun to eat
Pancake boards are the new trendy breakfast, brunch, lunch, dinner and party idea.
The boards that I often choose for the pancake boards are this 12′′ by 12′′ walnut board. Click here for your favorite board-building accessories such as serving bowls spreaders, mini cast iron pans and more. Beginning with my traditional Buttermilk pancake recipe. The most perfect pancakes which turn out light and fluffy with crisp, golden brown edges every time… Once the bacon is baked I turn the oven back to 200 degrees and put in the bacon and pancakes. The bacon will stay in the oven until I tee the board up. The following steps are for adding the fruit, chocolate chips, butter peanut butter Nutella and chocolate chips.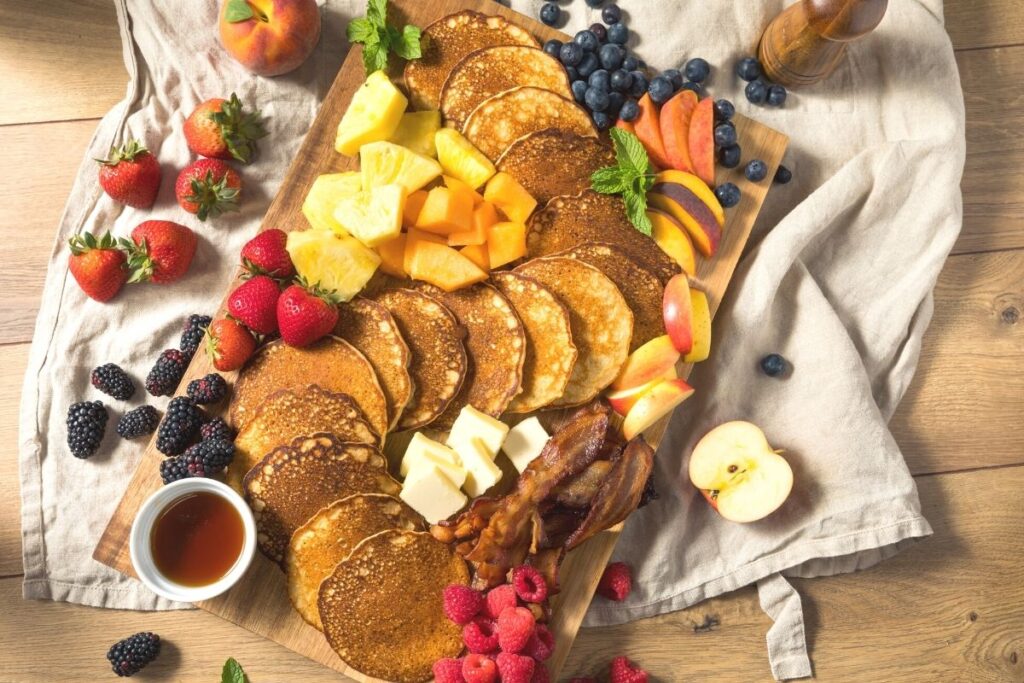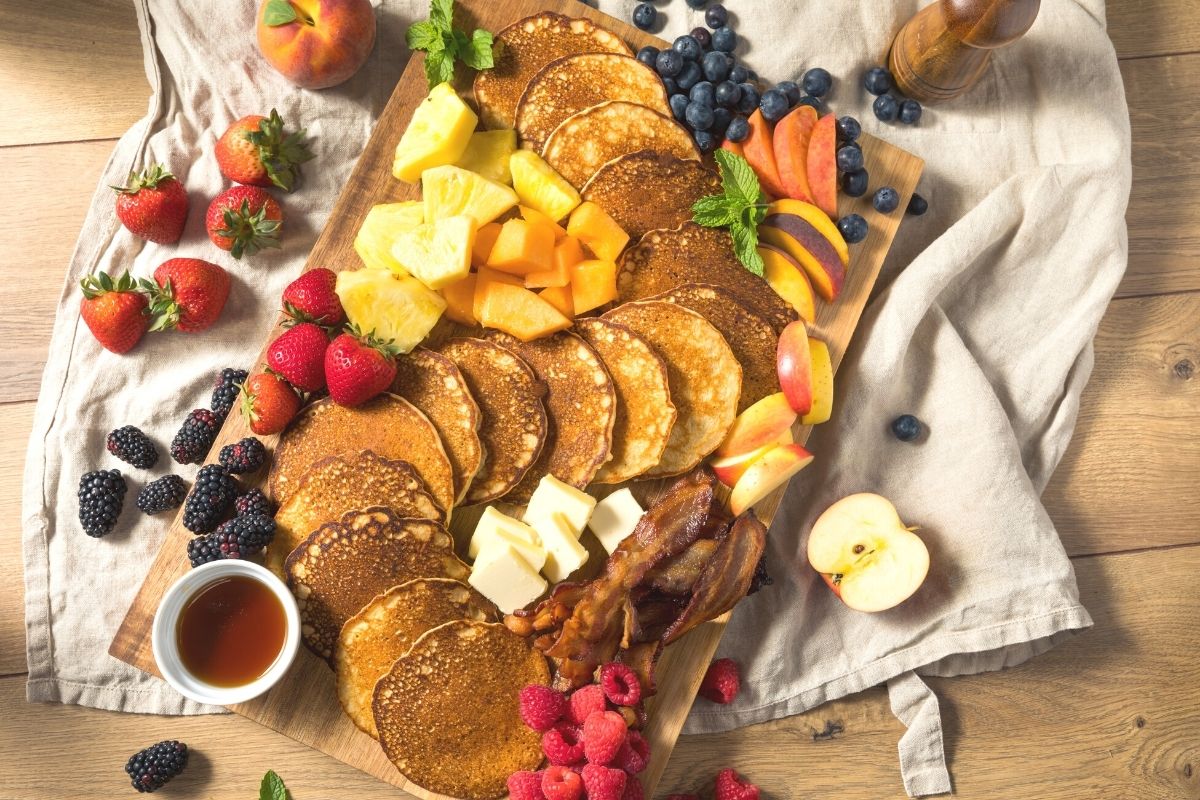 Tell me the most popular topping for pancakes?
Lemon, sugar and maple syrup are the most prevalent toppings. A separate study also revealed that bacon was deemed as an excellent savory dish.
What goes on top of pancakes?
Roasted hazelnuts, Cream Amaretto, and milk chocolate combine in this nutty and boozy sauce from dreams. Maple syrup, eggs, and maple syrup are combined to make these waffles. Waffle toppings are topped with ice cream and lemon syrup. Waffles offer the perfect mixture of hot and cold in these ice cream topped pancake waffles with maple syrup and eggs.
1. Strawberry Syrup
Strawberry syrup is perfect alternative to classical maple syrup. Its tart and sweetness flavors lend another delicious twist to pancakes. It is really easier and fun! Just mix berries with sugar and water and you're done. 10 minutes is best! Make it easy to make with dried berries and sugar in a bowl. For more information, follow CNN.
2. Fruit and Berries
You can slice them, dice them, serve them fresh or even make a compote with them. Fresh fruit and berries are always a winner.
Fresh blueberries and banana slices are not just for a special occasion. They can go into the pancake batter, on the side and of course on top of your pancakes. Or a combination of those. Choose your favorite way.
3. Chocolate Chip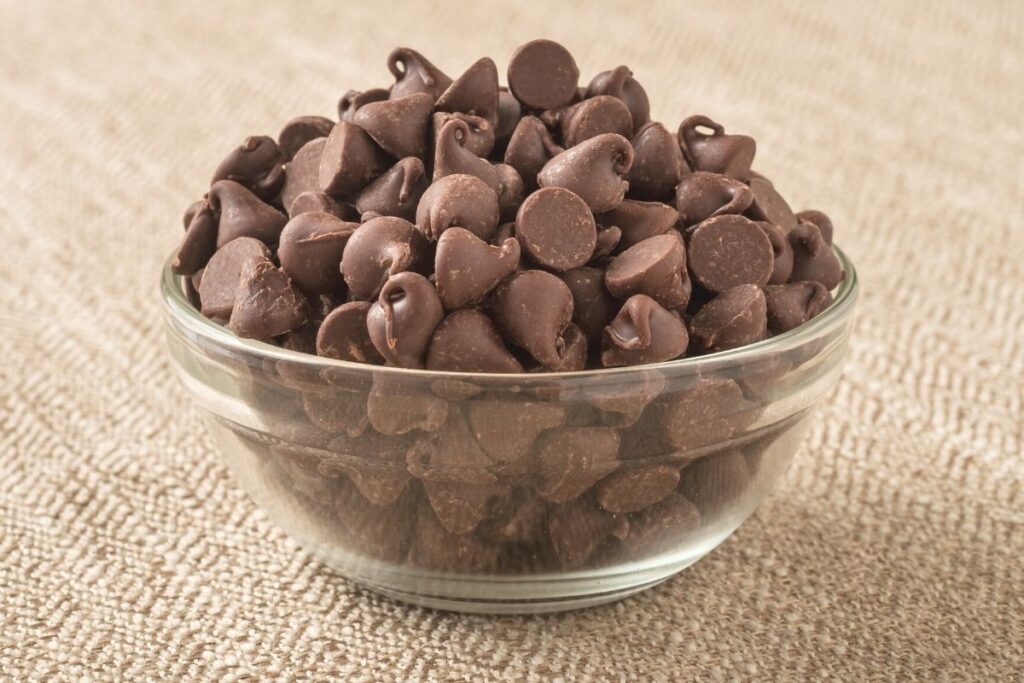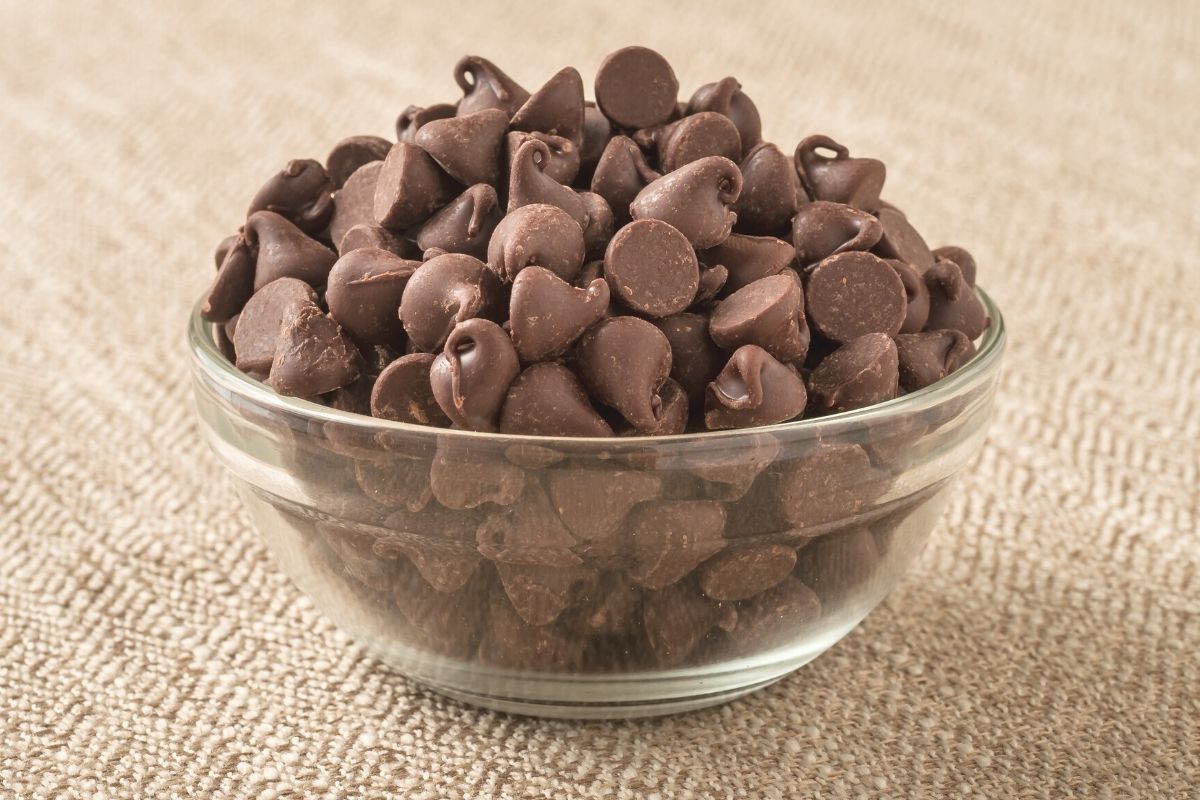 4. Nutella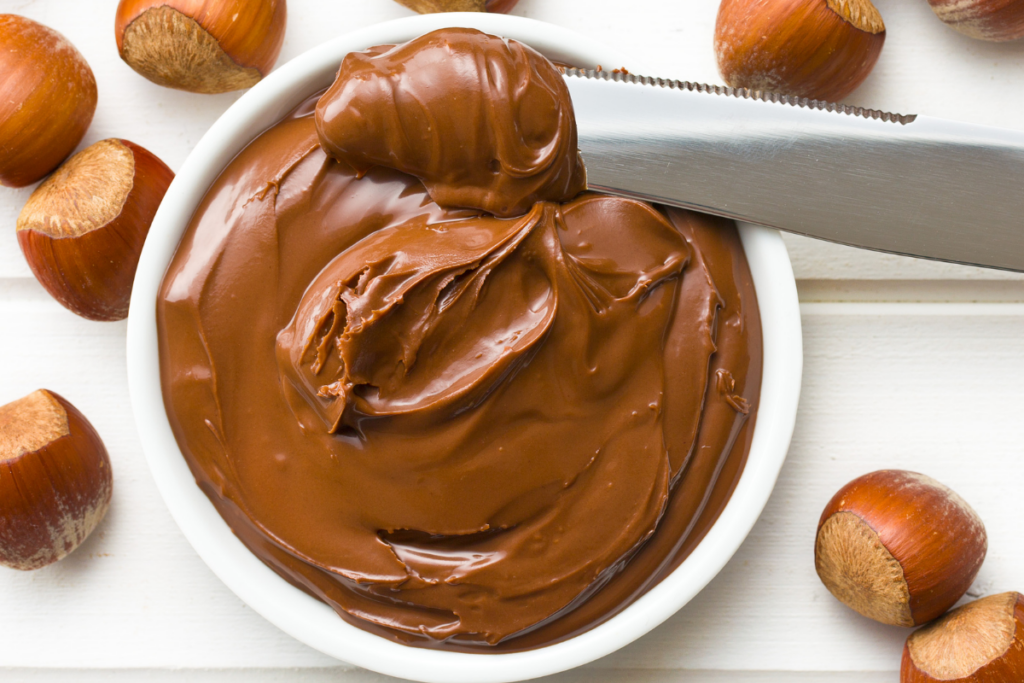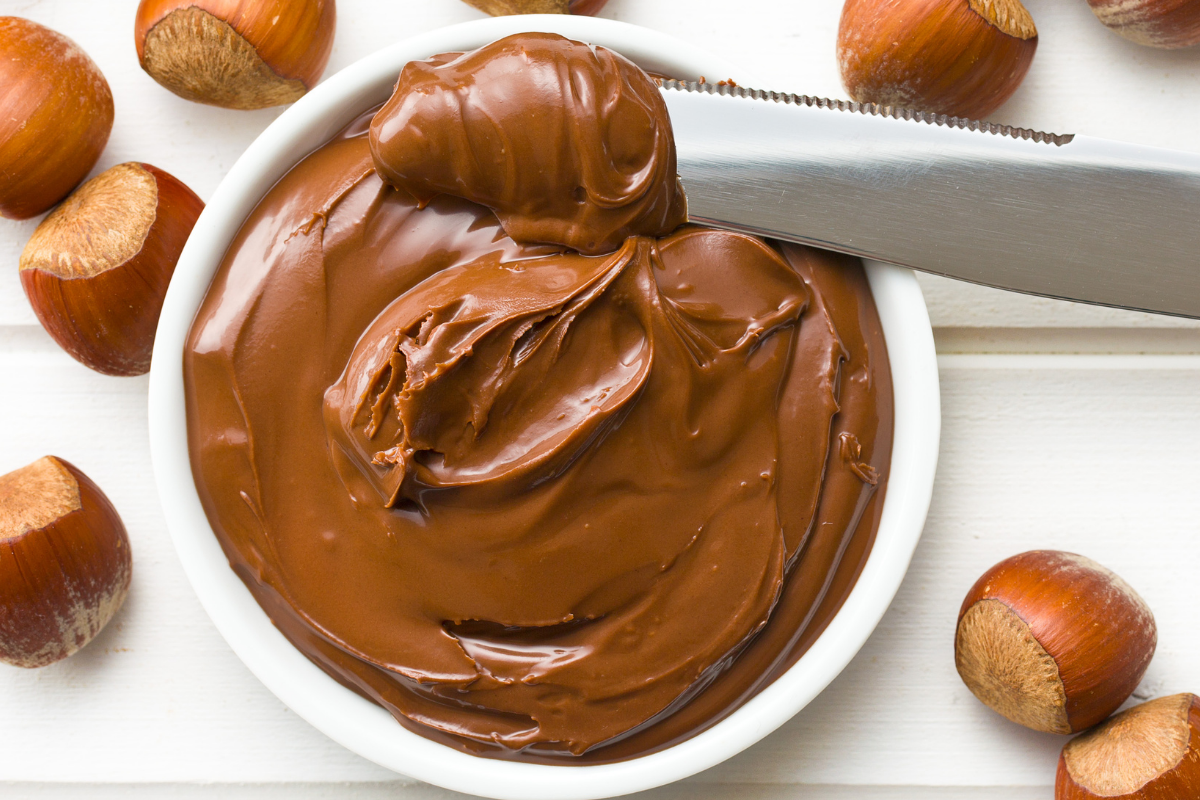 5. Banana and Brazil Nuts
Mix 2 chopped bananas with half a cup of sugar and add a handful of Brazil nuts. Add to a large heat pan and cook continuously for approximately ten minutes till sugar has risen on a smooth white background. Serve straight above a stack of pancakes or create an alternating layers cake and dish up in segments. Please watch your finger because whipped sugar can be very hot and keep your fingers on it because it often turns hot and melted in rapid succession.
6. Powdered Sugar
7. Nuts
Pecans, hazelnuts, cashews and almonds! No matter what you choose they all bring a nice contrasting flavor and texture to your flapjack. Be as careful as possible when you are cooking nuts for maximum flavor. If they do this after two hours it can make a lot of difference. You don't have to wait for nuts when they're roasted to add flavor in your flapjacks.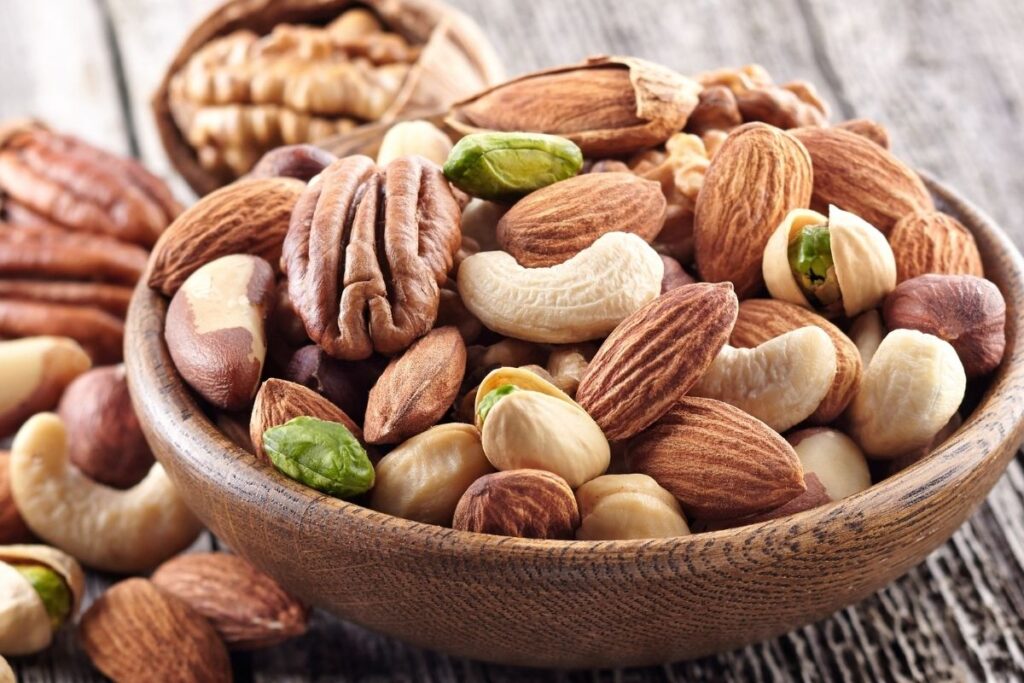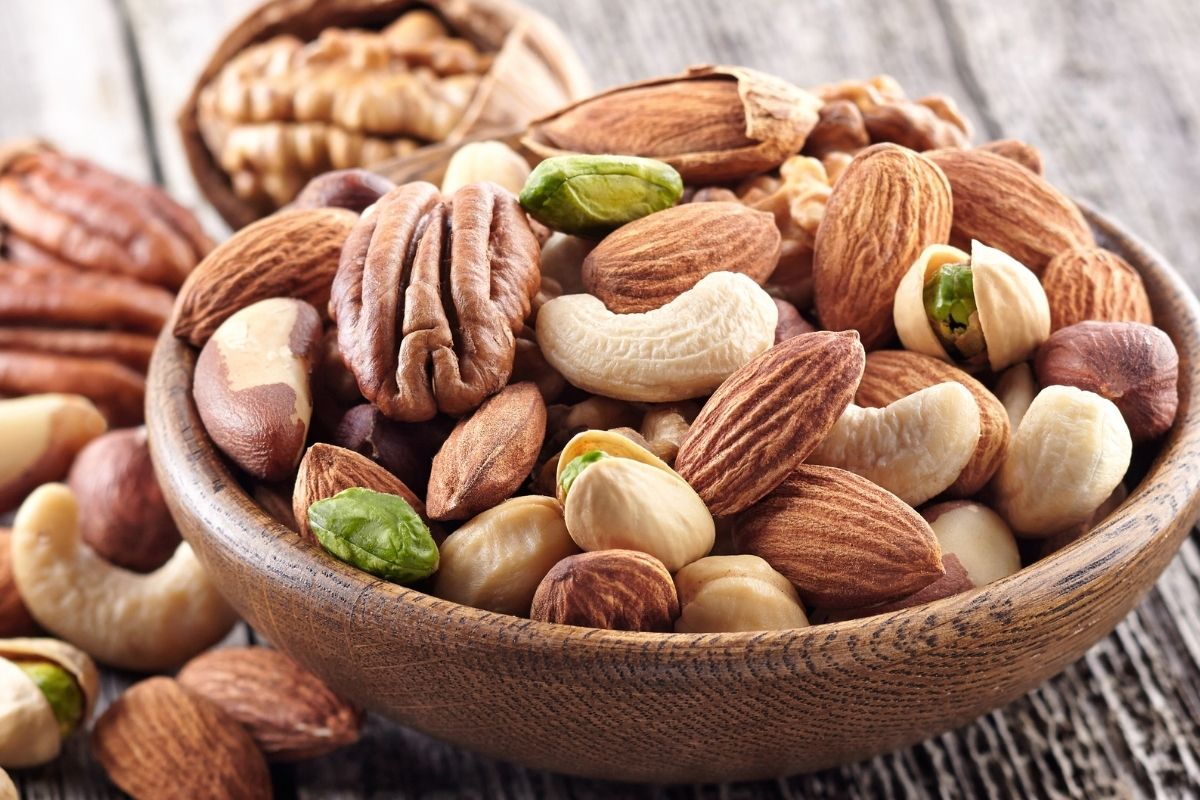 8. Peanut Butter
Peanut butter is thick, creamy rich with plenty of salty. It also creates a wonderful pancake dessert. If you are adventurous enough then you can make peanut butter & jelly pancakes sandwiched. This is an excellent option for breakfast or lunch and is a good way to eat your own peanut butter in the Jar. Also healthy for your whole body too. Send a recipe to CNN [link>]. From the page you came from please bring in your recipe.
9. Whipped Cream
Fresh Whip is significantly more breathable and cleaner than canned whipped cream. I've tried to make flapjacks a lightweight breeze that is very breathable and divine! I'd recommend you try the fresh whipped cream. It takes effort and plenty of calories. This is the most common pancake topping next to maple syrup next to pancake topping. It is too popular to not only make delicious pancakes but you can always substitute can.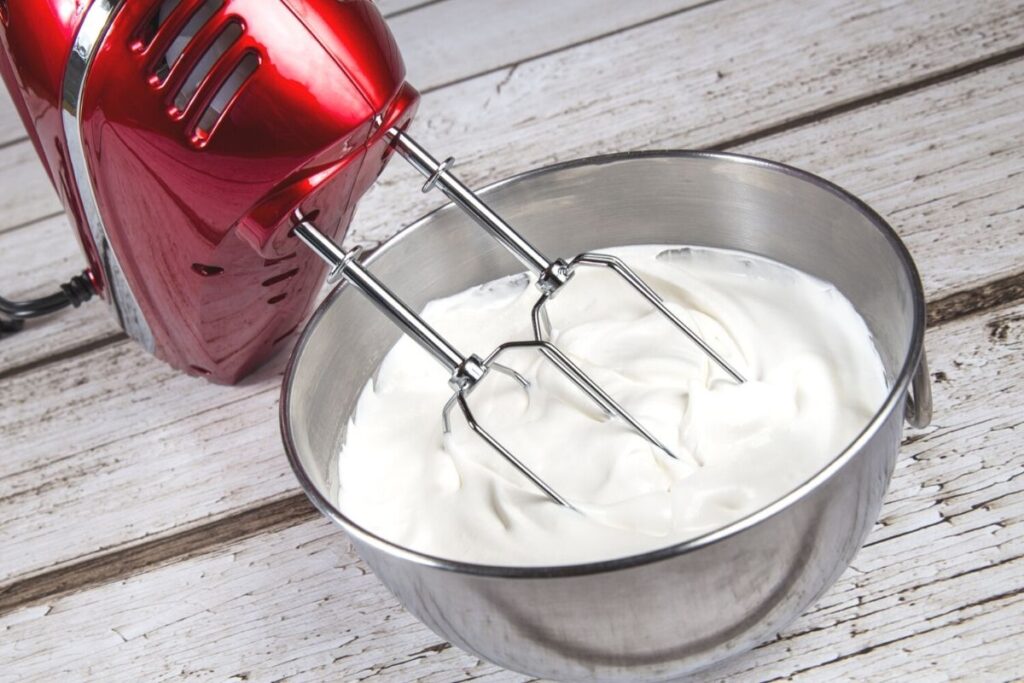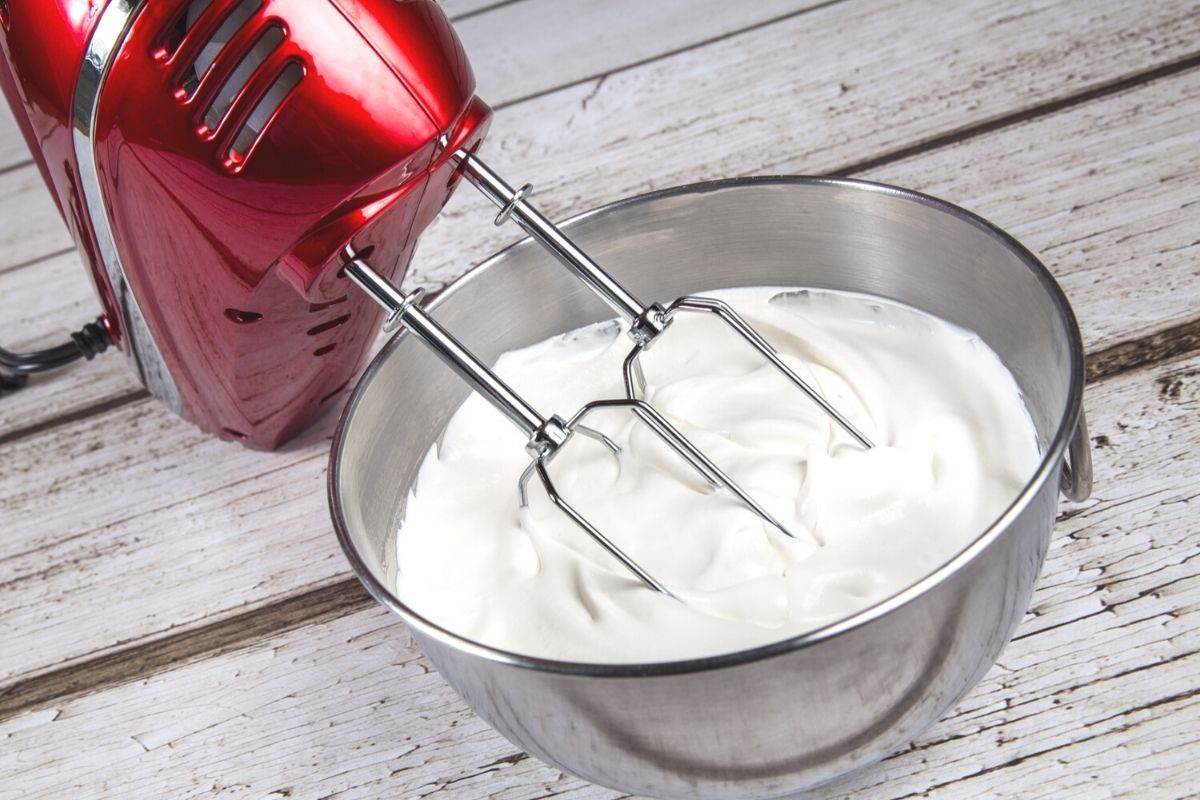 10. Sugar and lemon juice
Le zest from lemon and little sugar are the best way for filling your pancakes. You have something you love when you're baking these pancreatures. It is the easiest choice but one that really catches my attention.
11. Greek Yogurt, Sour Cream, Cream Cheese and Creme Fraiche
All are perfect for lemon pancakes or any other savory pancakes that you make. Placing them on top of hot pancakes will allow them to melt just a bit.
12. Toffee Sauce
Made easily with brown sugar, butter, heavy cream and a little vanilla extract. This sauce is a favorite of ours.
13 Sliced Bananas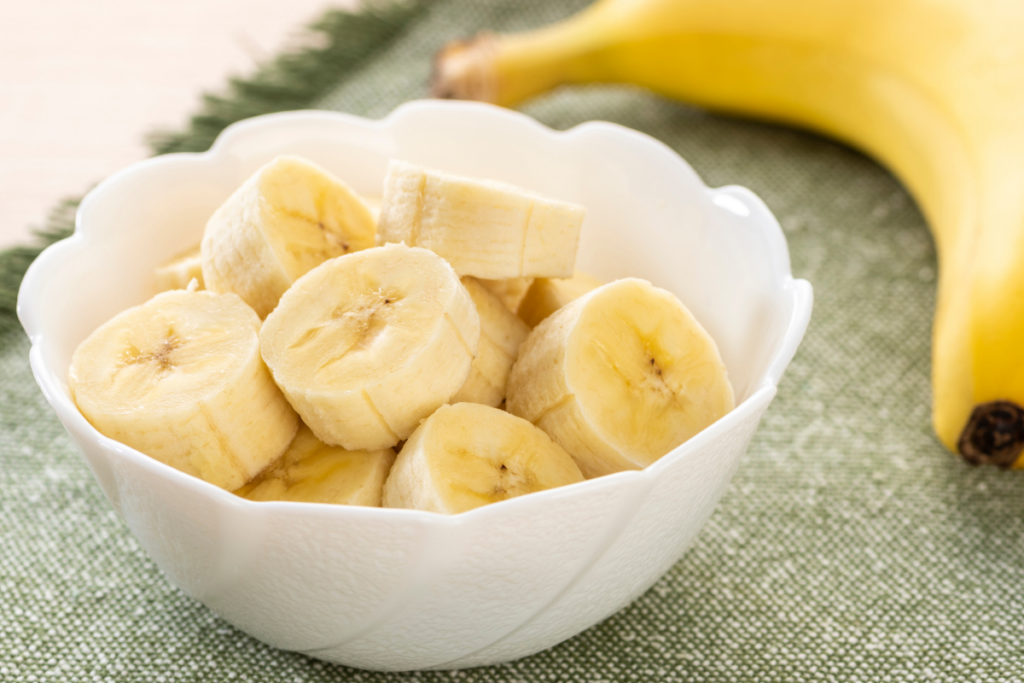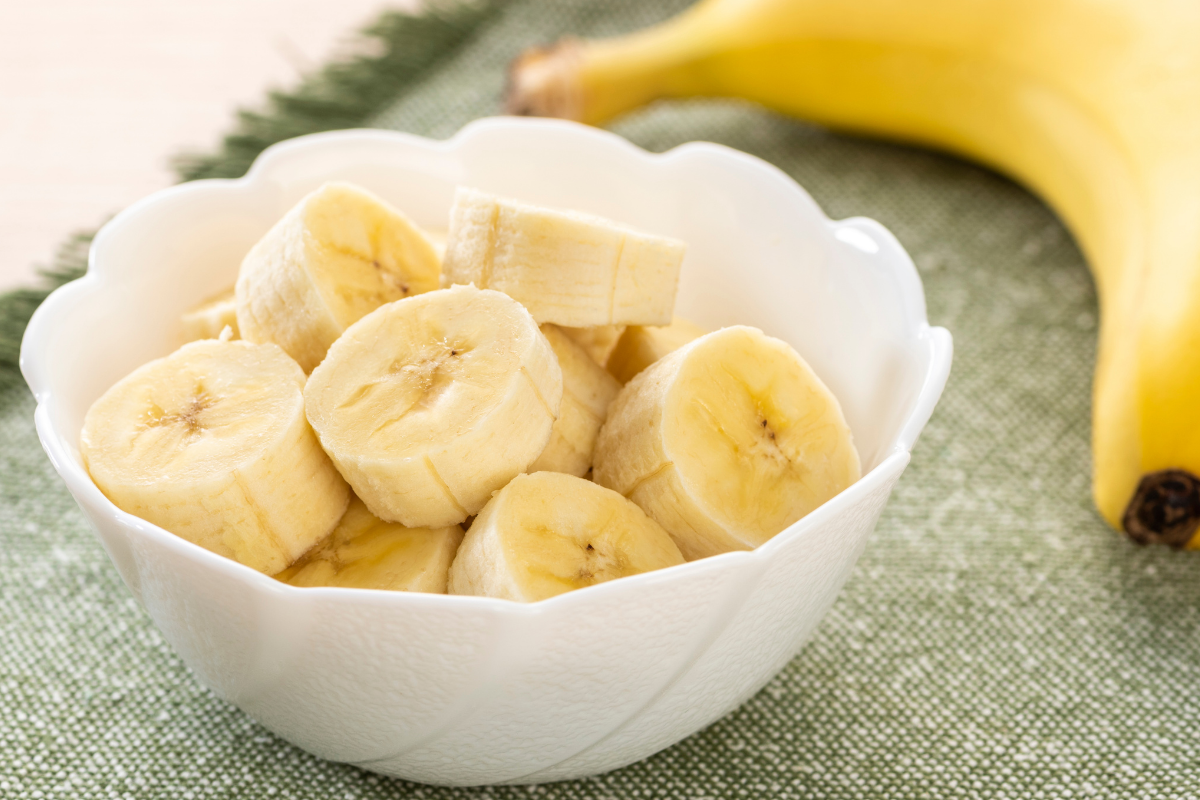 What vegetables go well with pancakes?
Hard-boiled eggs and spinach. Sweet potatoes and mashed eggs. Yogurt parfait filled with maple syrup & nuts. Maple Squash slow-cooked on a hot stove.
Sides
14. Sausage Links
Flapjack accompanied by deliciously meaty and smokey links: it's what it sounds like at one bite. No such piece of juicy sausage could counteract the sweetness of pancakes. Do not forget to dip the links with maple syrup. It is a great mix of sweet and salty. This is the perfect protein to round out your breakfast with pancakes and sausages. Done not forget Maple syrup.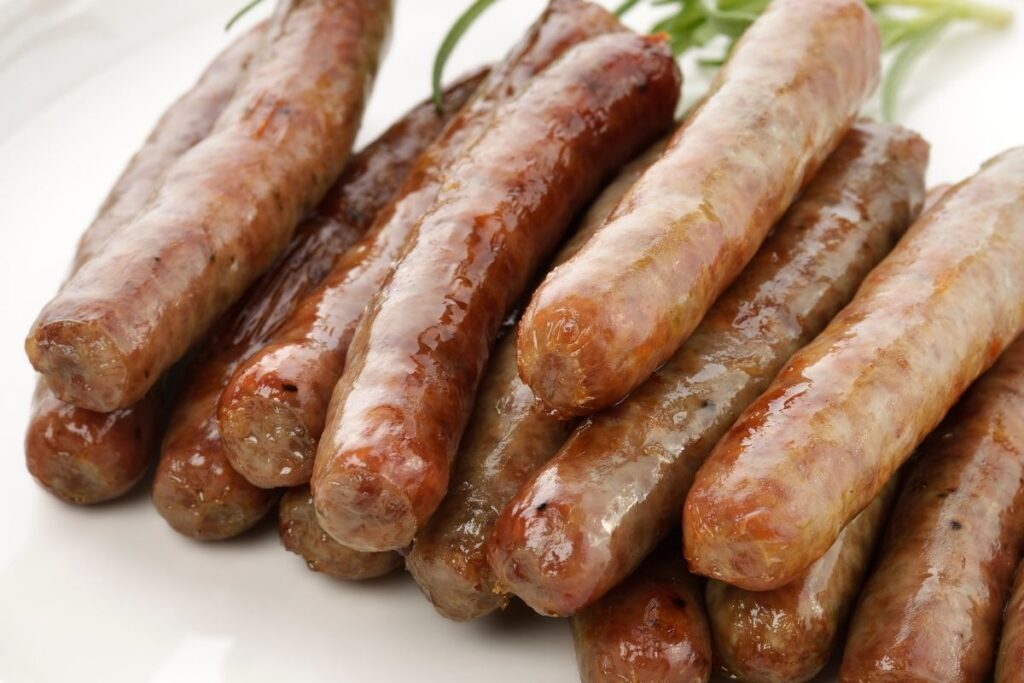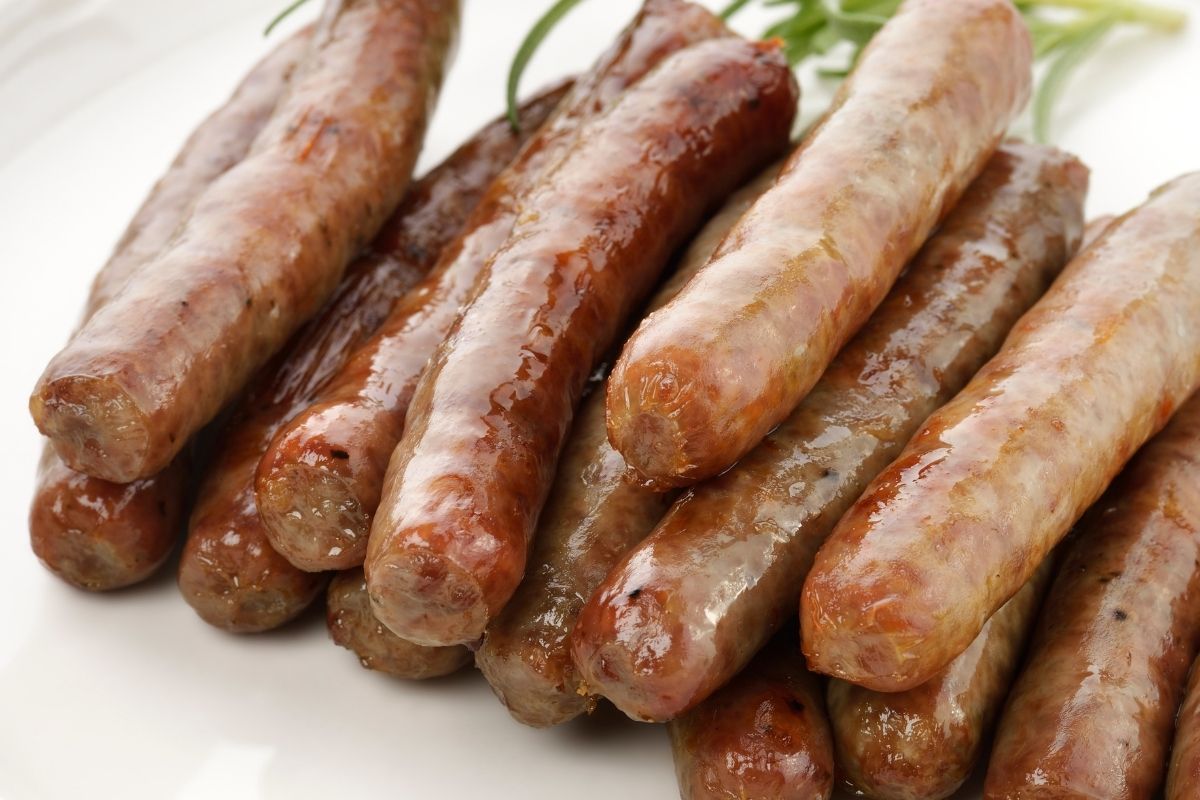 15. Bacon
Top the pancakes with savory bacon and smoke. In a drizzle of maple syrup, they create a delicious explosion of flavor and textures. I could continue but I'm sure you understand what I'm talking about. I can't begin to explain how much I love bacon but it has something so magical about it that combined with pancakes make it even much more wonderful. Top the sweet hot, sweet cakes with smokey smoked bacon and savory snacks and you're sure to have a feast of bacon.
There are so many varieties of bacon to choose from. You can have Canadian bacon, pancetta, traditional pork bacon or even turkey bacon.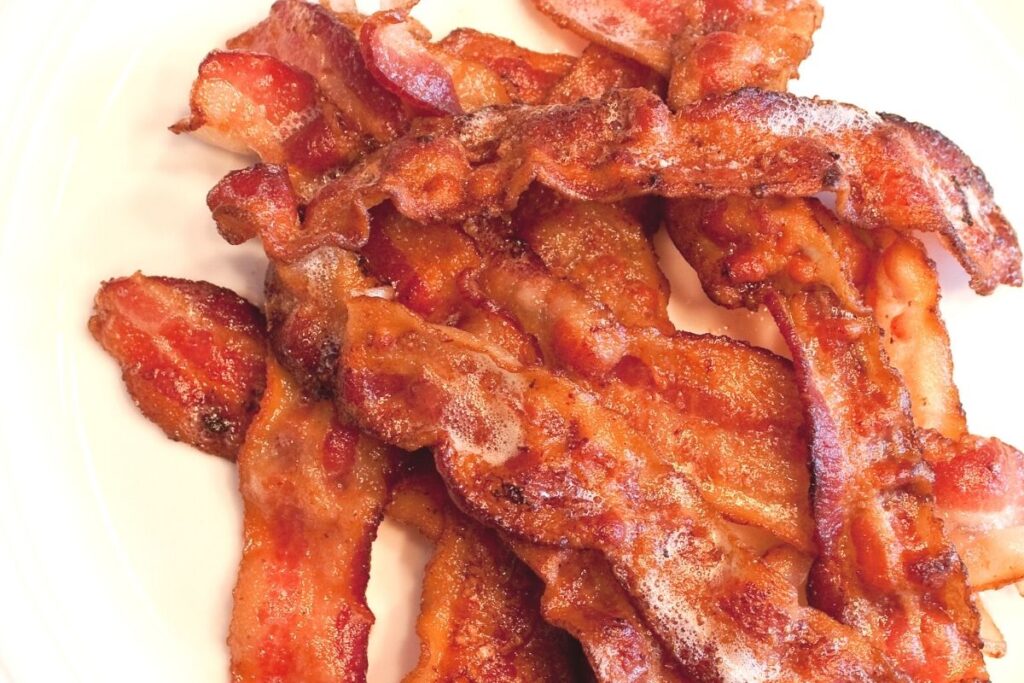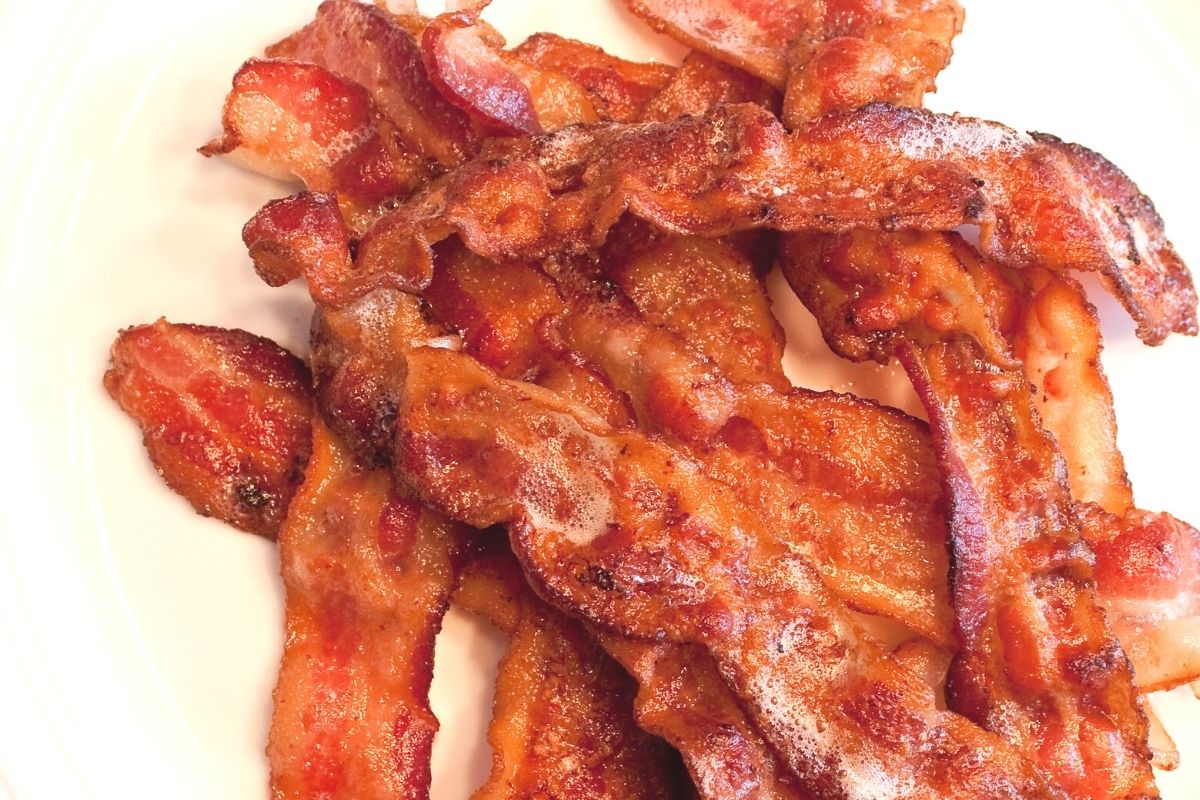 16. Fresh Berries
Berries add zesty flavor to your hearty flapjacks. If I eat them as a sauce or as an appetizer it won't be a problem. The fresher the berries the better the pancakes, we talk about apples and raspberries and blueberries. These are all healthy! Fresh fruit tastes better and the fresher berries are the better for pancake topping.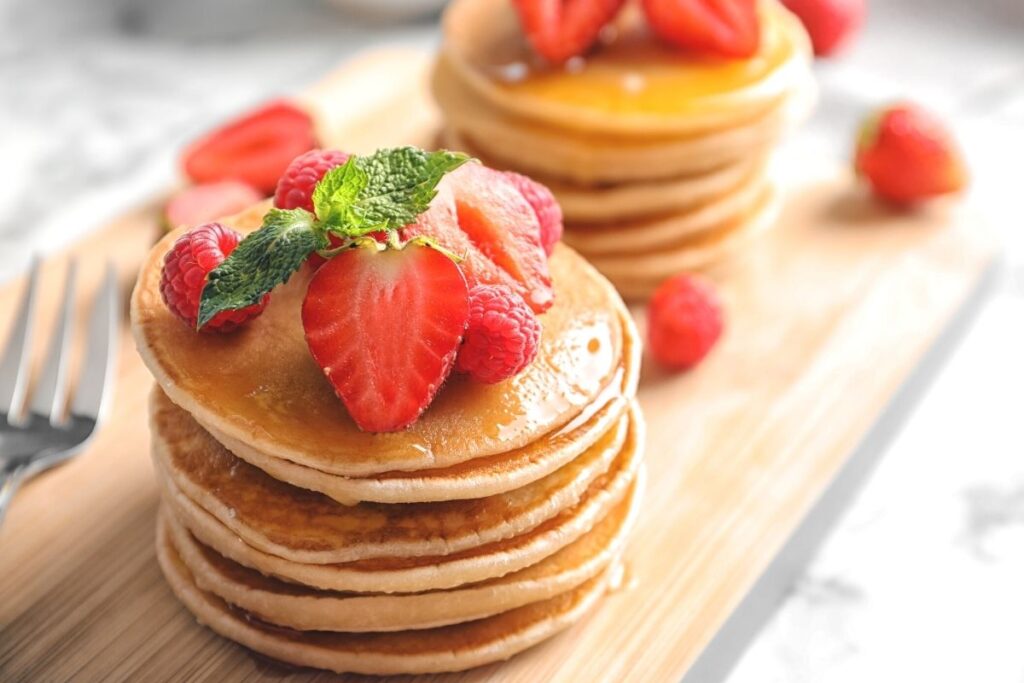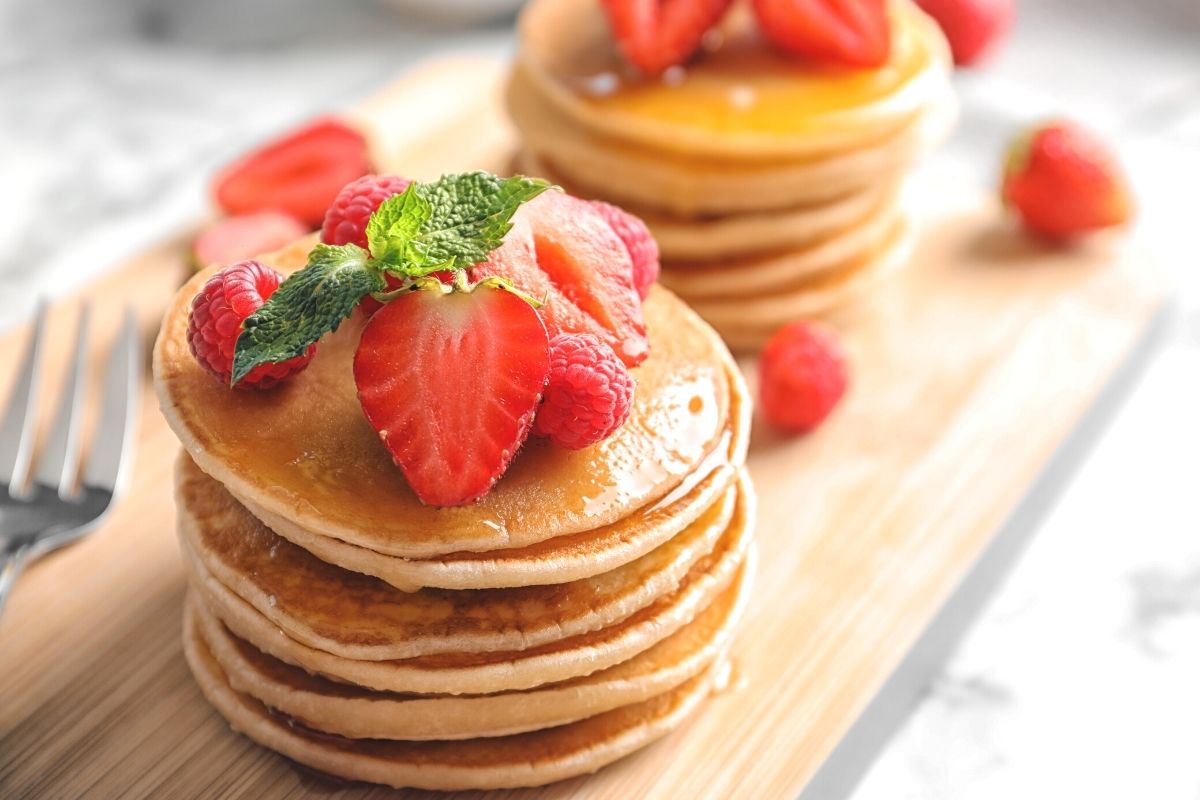 17. Bacon and Egg Potato Pancakes
Add a bunch of potatoes to your flour mix thoroughly. Cover all sides and serve as you would a regular pancake. You just have to decide between brown or red sauce. Add the bacon mixture on one side and cook until the bottom is brown and crisp. Add the bacon into the mix eggs, bacon eggs and bacon.
18. Cheese
Ok, cheese is more for those savory, less sweet pancakes. But it is still a viable option. There are some people that will like cheese with the sweet pancakes as well, and that is perfectly fine.
You can stuff the pancake with cheese, put in on the side, or roll it up inside to make it a pancake grilled cheese roll-up. Goats cheese is one of our favorites, but you choose whatever you like.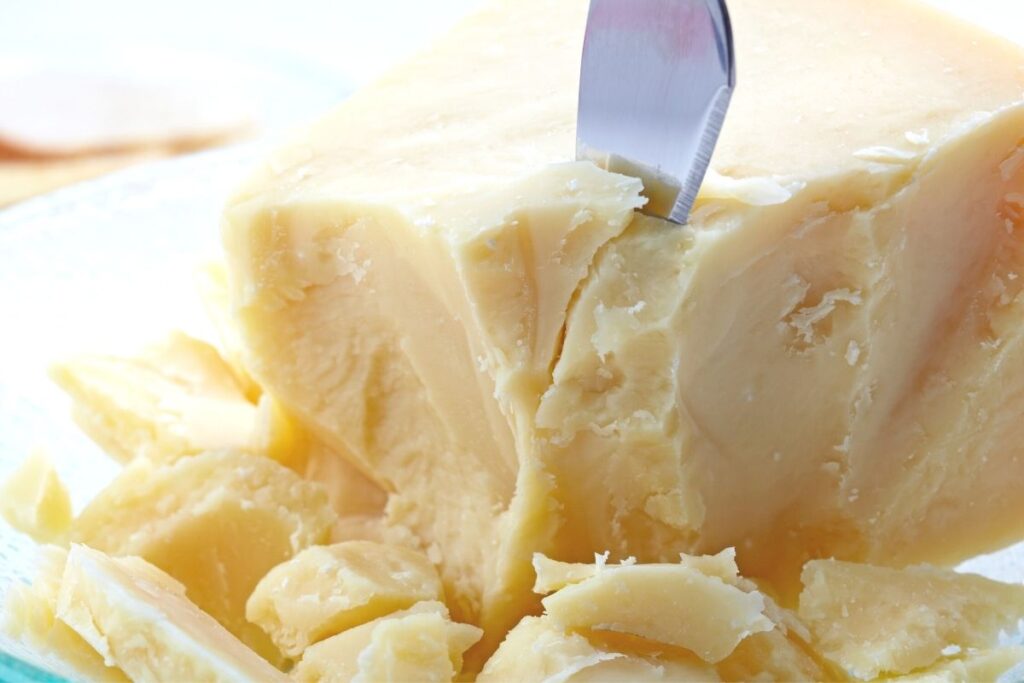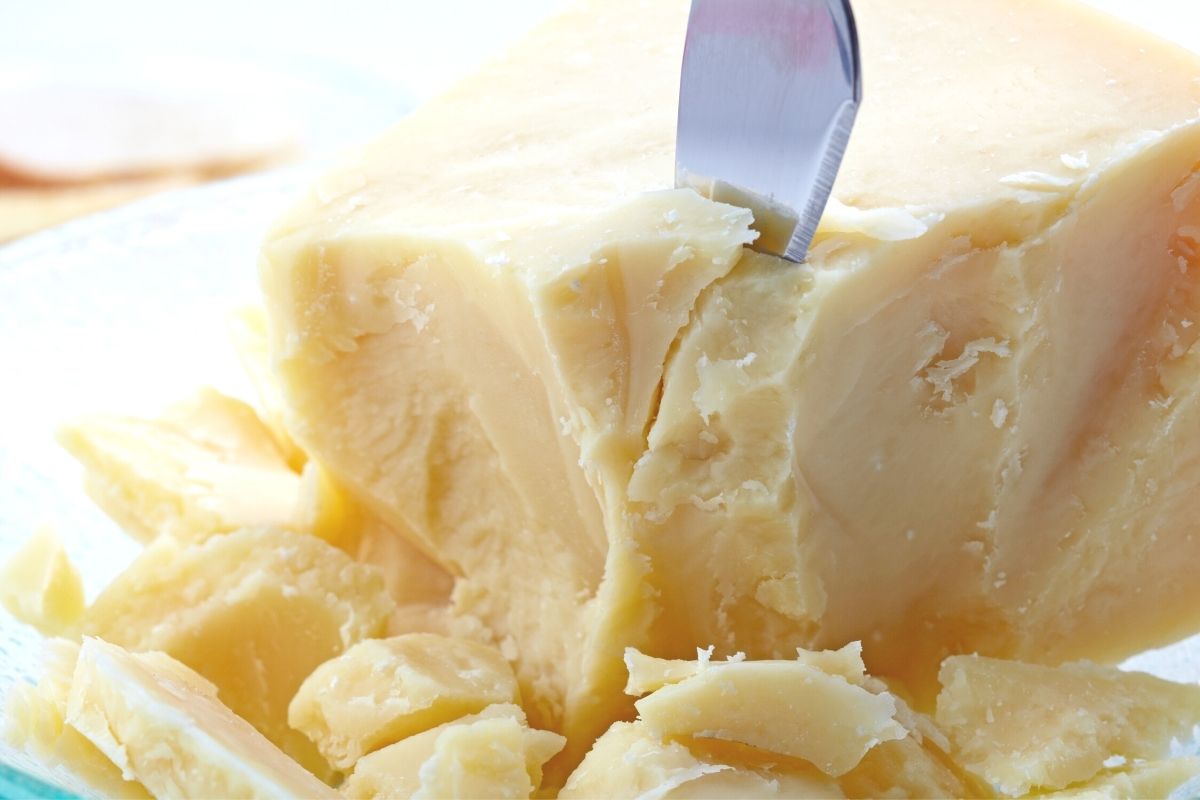 19. Egg Muffins
This protein-packed meal will be unmissable. Take your flapjack's for breakfast champion. This breakfast is hearty, healthy and delicious. It's also a good choice to start it up. Pair these egg muffins with cheese, bacon and spinach for a healthy morning. For more recipes, go to CNN.
20. Scrambled Eggs
Pancakes and scrambled eggs are a simple and hearty meal. It's a simple addition but scrambled eggs bring in a delicious flavor to savory meals. They really are easy to cook.
21. Fried Chicken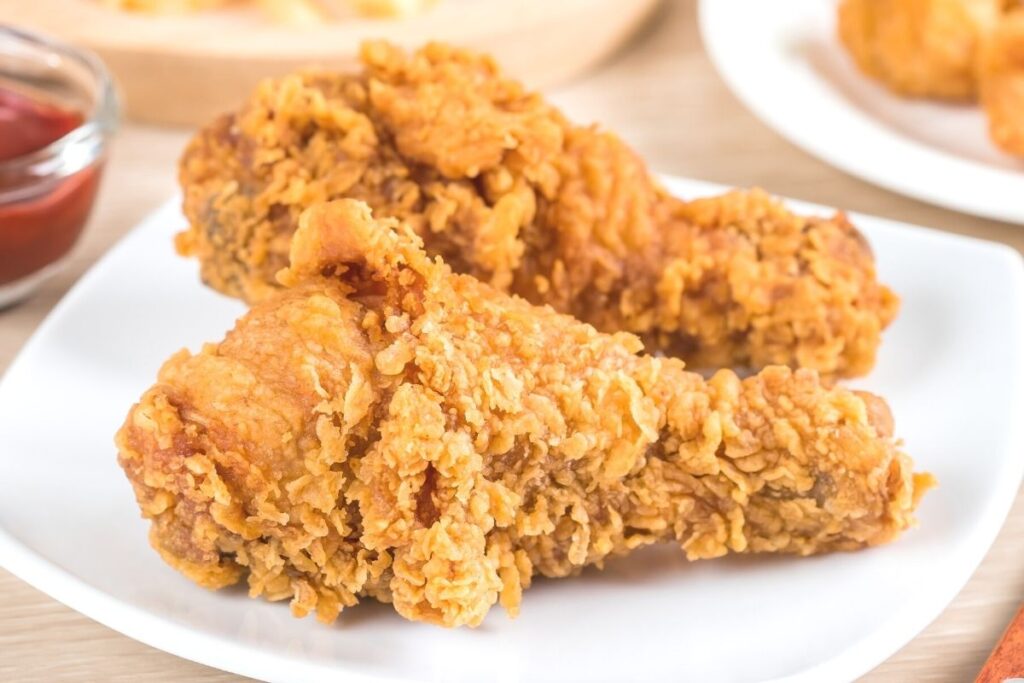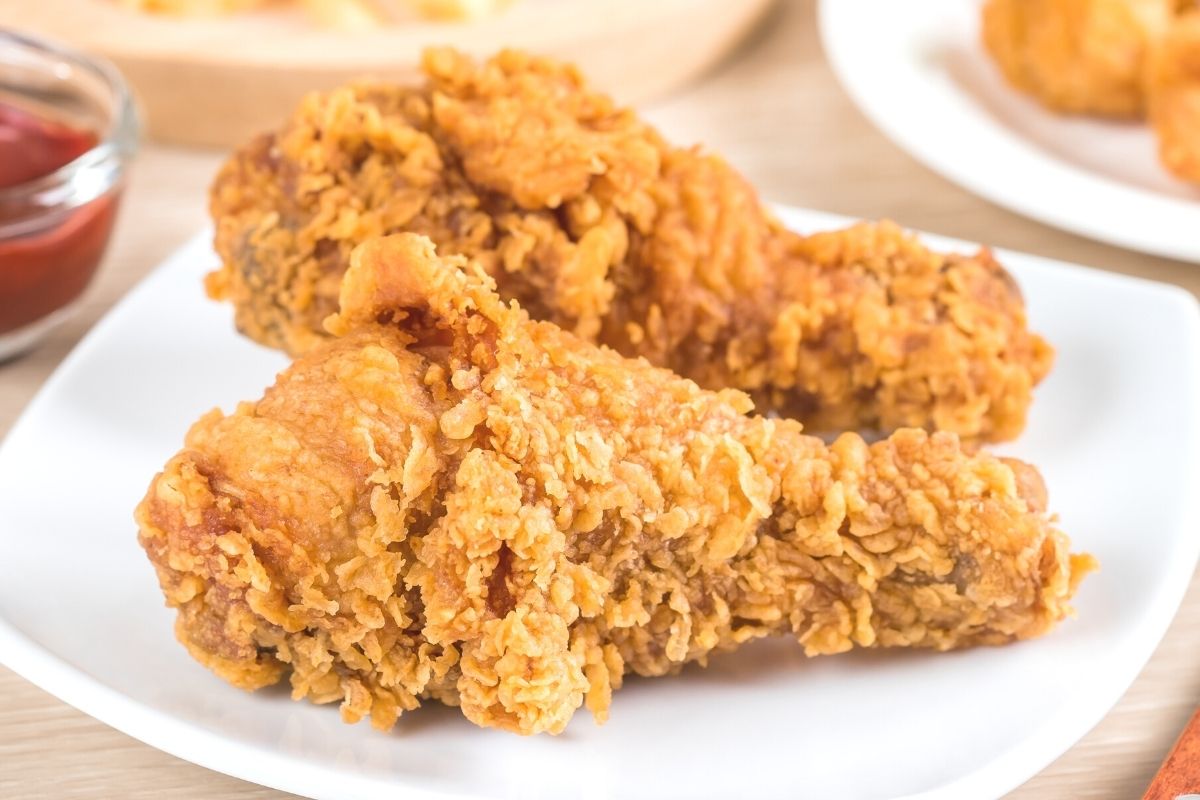 The Drinks
22. Coffee
Pair your equally tasty breakfast with a warm joe for a most energized meal. This combo definitely gets you on your feet all day.
23. Orange juice
Pancakes are extremely strong so a dessert should provide a good flavor and an appealing flavor. Classic orange juice does exactly that! Pancakes that were drenched in maple syrup are the perfect means of linking the meal up with a drink.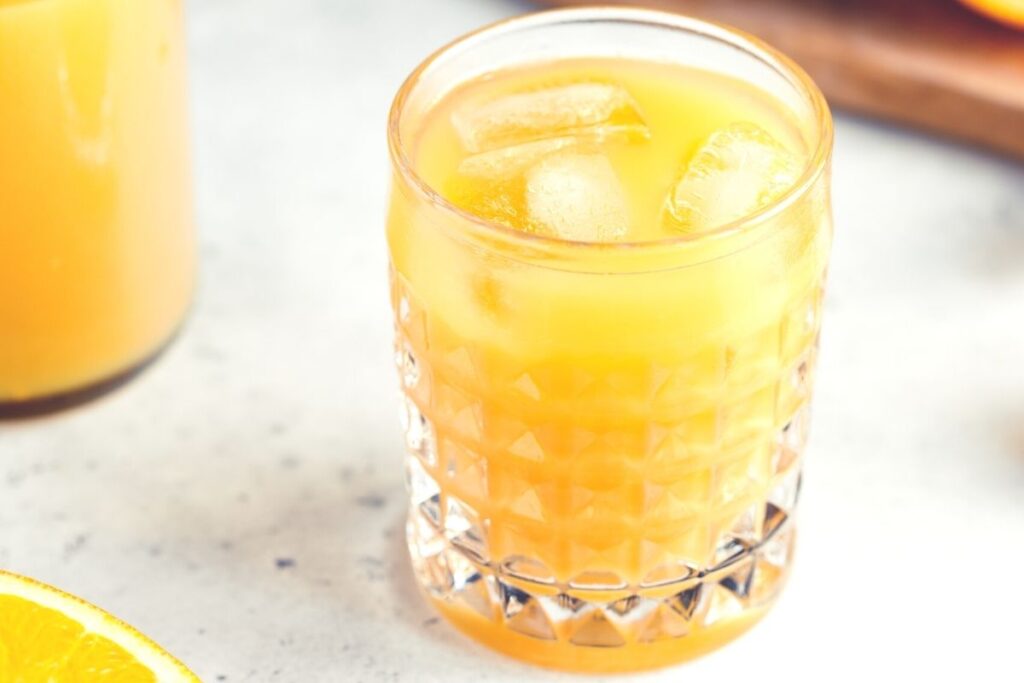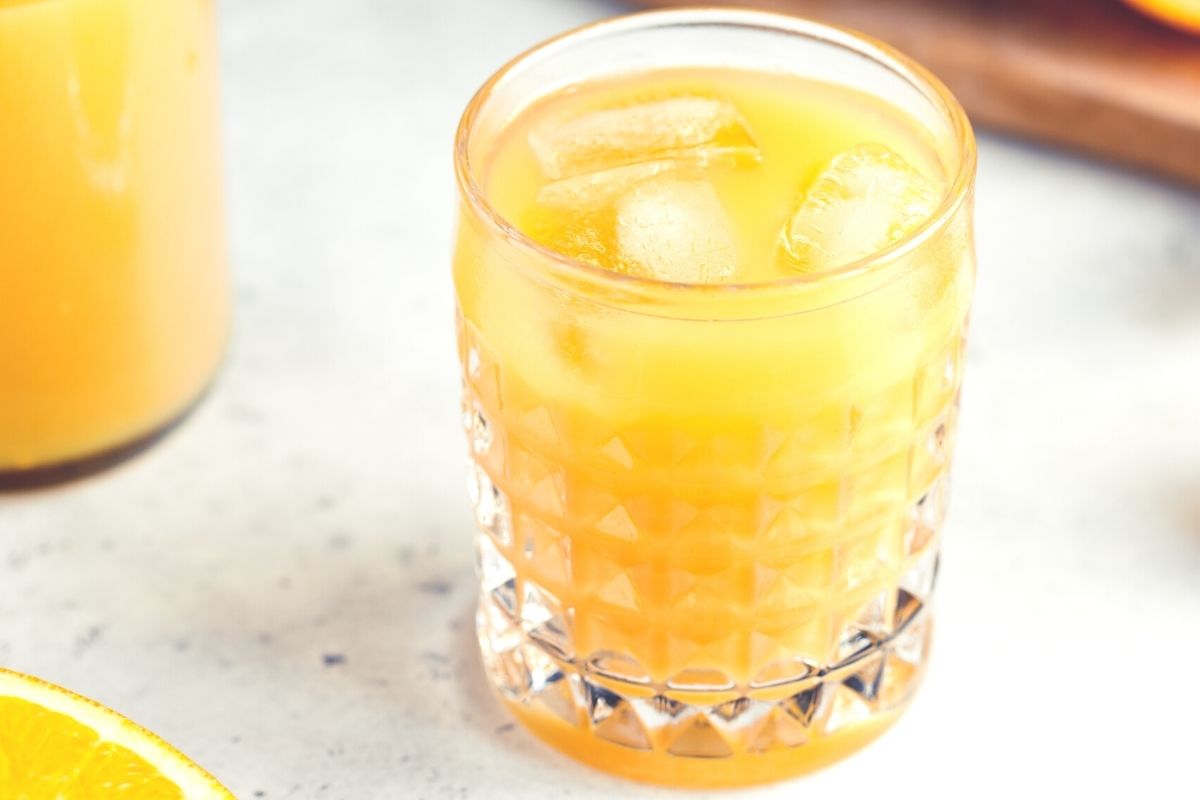 24. Milk
25. Wine
I wanted to cover what wine goes with pancakes because if you are serving this to an adult crowd or a family gathering you may want to up your game. Wine and champagne can be served at brunch time or later.
Pinot Blanc
Moscato d'asti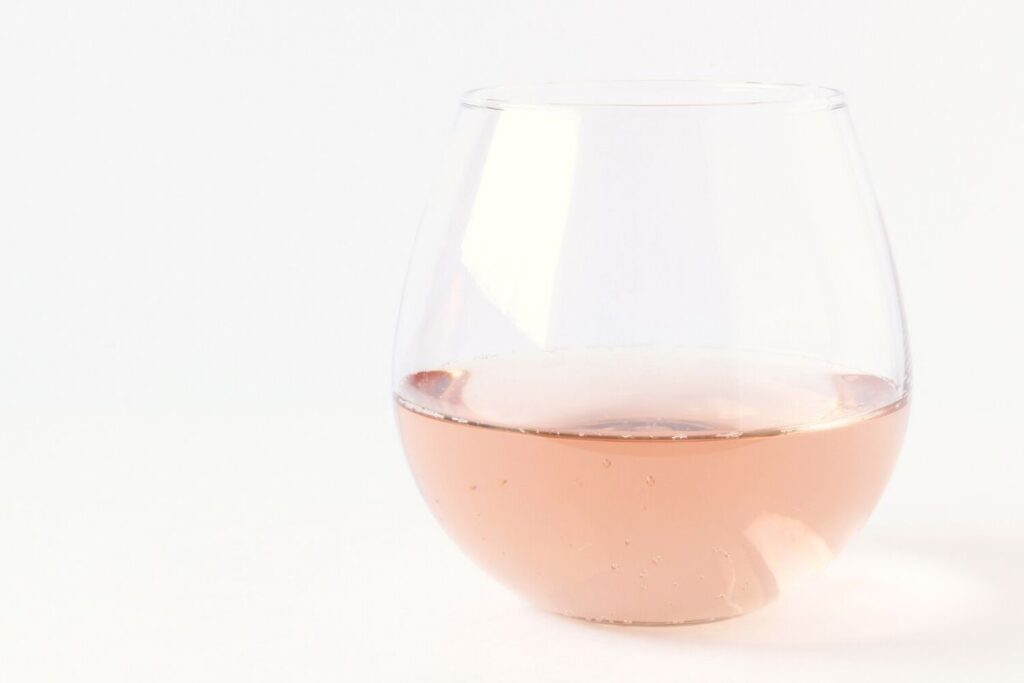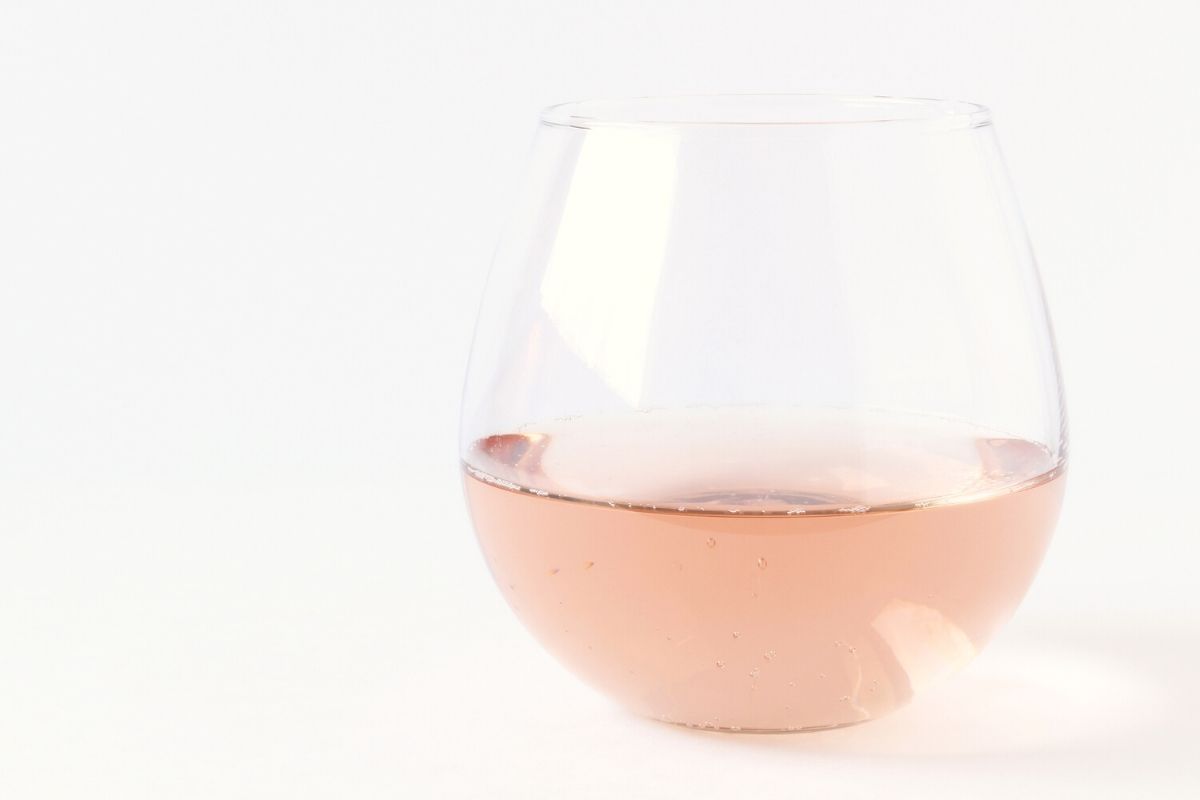 When I serve pancakes during the week for my family, I choose to normally go with something more simple like we are eating pancakes at a restaurant. They are served on a plate and come with sides, toppings and syrups. It makes it easier.
On the weekends, I will tend to do a bit more of the family-style or charcuterie board family-style to make it but more interesting.
The ultimate pancake topping is really going to be up to you and what you want to serve to please the crowd you are serving. Whatever you choose to serve with pancakes just know that you can not go wrong with any variations above.
More Recipes You Will Love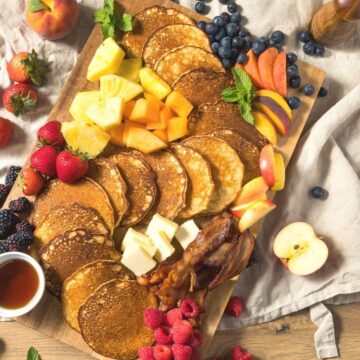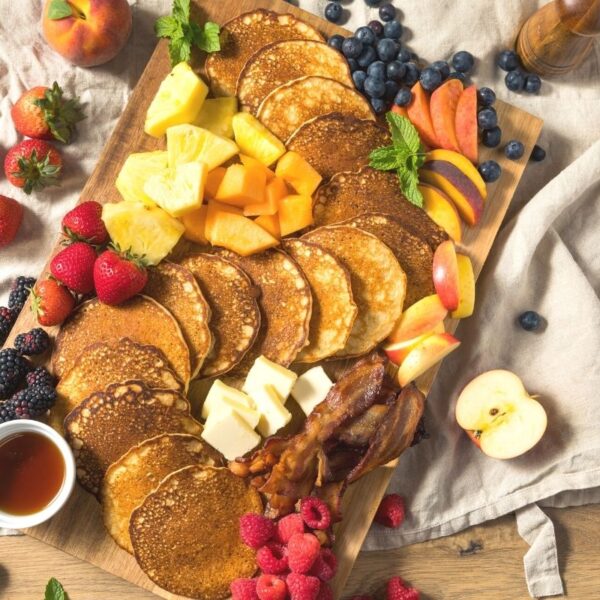 What Goes With Pancakes
Pancakes are delicious, but they can be hard to pair items for your menue sometimes.
Ingredients
Strawberry Syrup

Fruit and Berries

Chocolate Chips

Nutella

Banana and Brazil Nuts

Powdered Sugar

Nuts

Peanut Butter

Whipped Cream

Sugar and Lemon Juice

Greek Yogurt, Sour Cream, Cream Cheese and Creme Fraiche

Toffee Sauce

Sliced Bananas

Sausage Links

Bacon

Fresh Berries

Bacon and Egg Potato

Cheese

Scrambled Eggs

Fried Chicken

Coffee

Orange Juice

Milk

Wine
Instructions
Prepare your topping, side or drink

Serve: If serving family style be sure to set out your dishes and serving utensils
Did You Love This Recipe?
Follow me on Pinterest For More Inspiration! @KarlaHarmer