Perfect for any time of year, fajitas can be made as an entire meal to feed your family, serve at an event, or family reunions.
So what if you are craving fajitas, and you really are not sure What To Serve With Fajitas here are some tasty ideas for you to try.
Whether you are making beef, shrimp, veggie, or chicken fajitas this incredibly versatile dish is always a crowd-pleaser. The possibilities and flavor combinations are endless!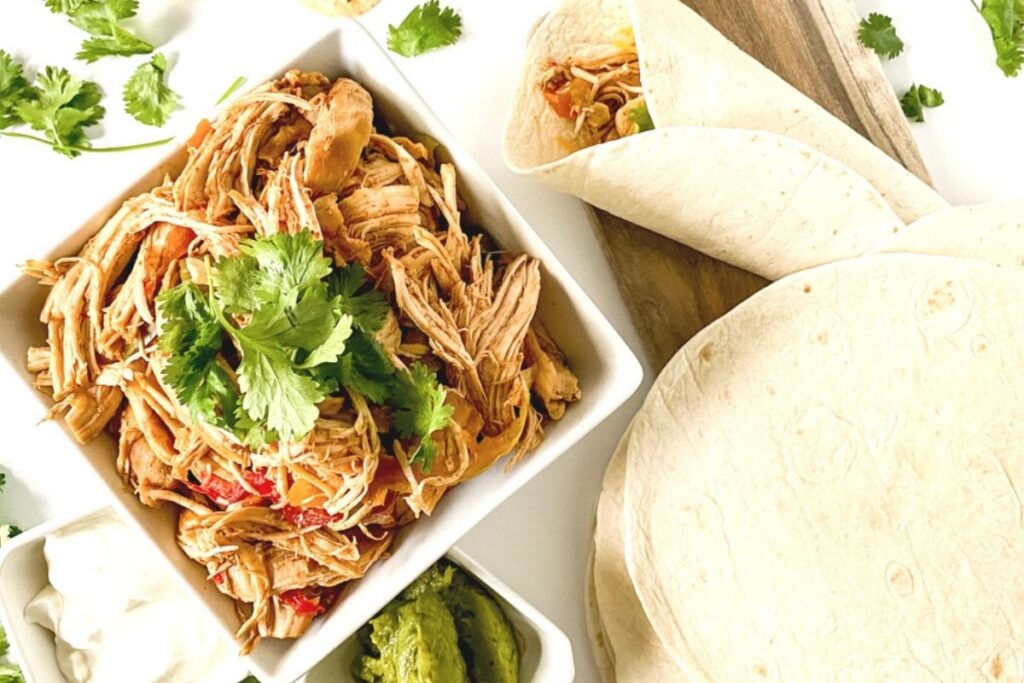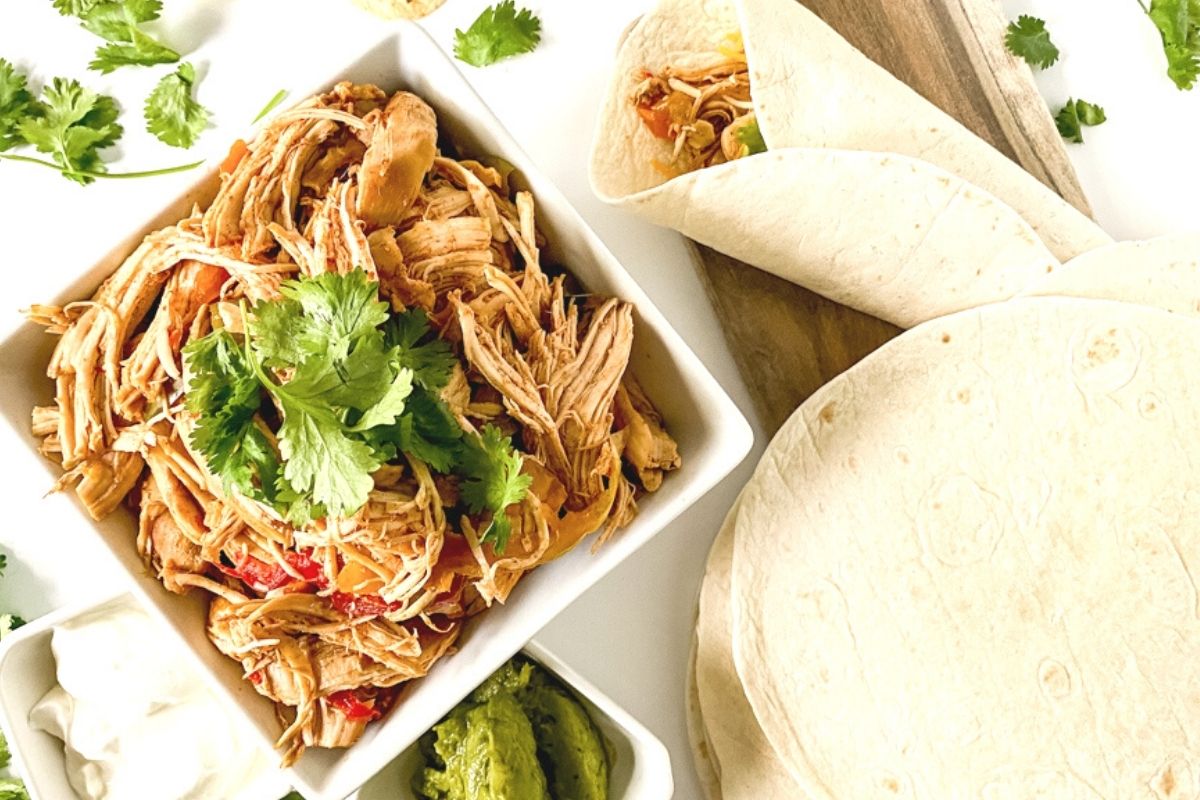 This post contains affiliate links, some of which may be Amazon links which means I receive a commission, at no extra cost to you, if you make a purchase using this link. Thank you!
Types of Fajitas To Make
No matter what types of fajitas you love, you can always mix and match or make one type at a time. The choice is up to you.
Any of these recipes will be a great choice for the whole family
Beef Fajitas
Chicken Fajitas
Steak Fajitas
Shrimp Fajitas
Looking for a Fajitas Recipes: Delicious and Easy Chicken Fajitas
Looking for an easy Fajitas Recipe. Try one of our favorites, crockpot chicken. These Crockpot Chicken Fajitas are great for weeknight meals and special events!
The Perfect Side Dish
There are so many choices to choose from besides just the simple ingredients that go into fajitas. You can add any of the below times for a great addition and forget about the normal refried bean dip,
Homemade Guacamole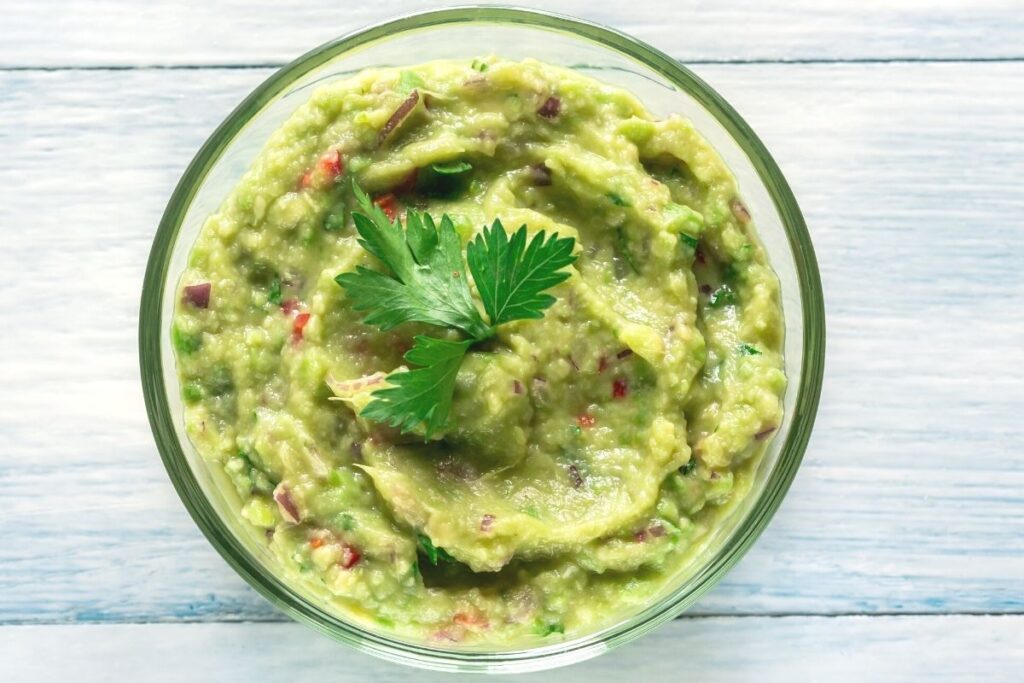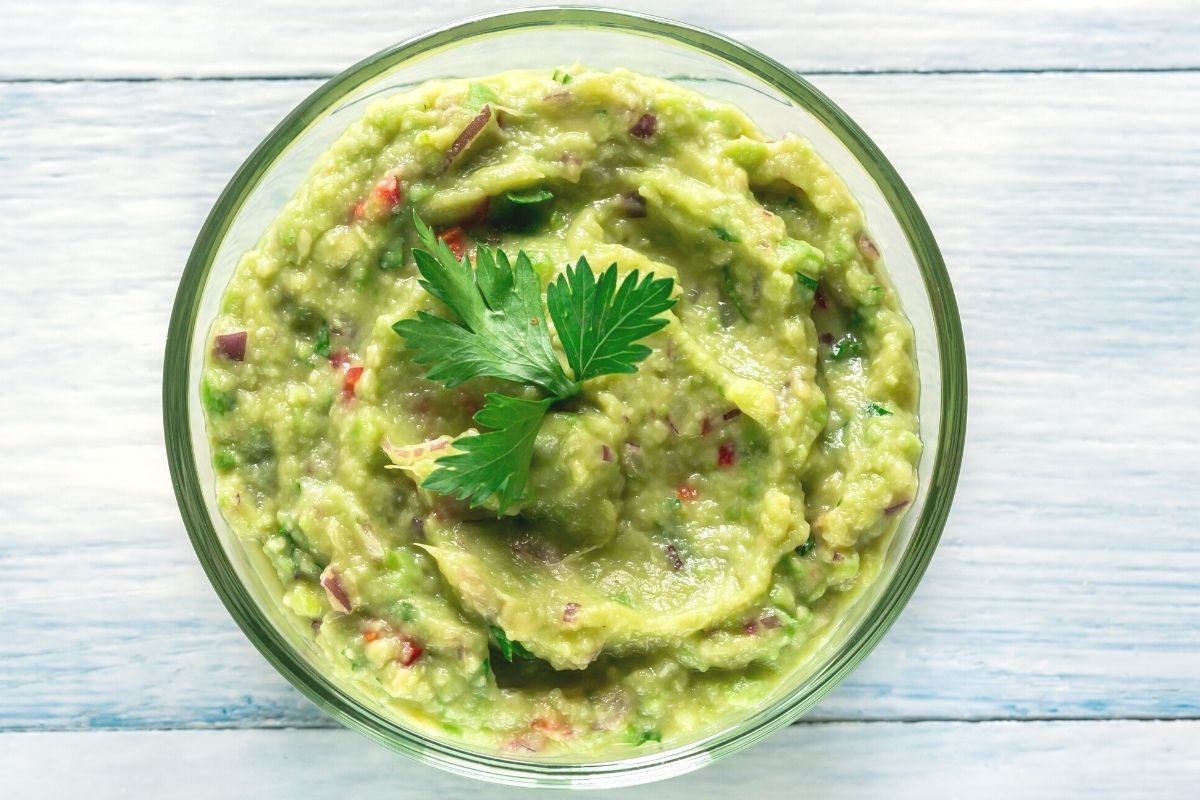 Guacamole is a simple side dish to serve with fajita. It is creamy, healthy and can enhance almost any meal just like salsa.
Make sure you choose a ripe avocado. Make sure to mix lime juice, red onion cilantro/coriander and freshly chopped serrano/jalapenos/chili with a fork. Add lime juice and the red onion and then combine.
Tortilla Chips
This classic side is one that you see in many of the Mexican restaurants and can be a classic in your home as well.
Homemade Tortillas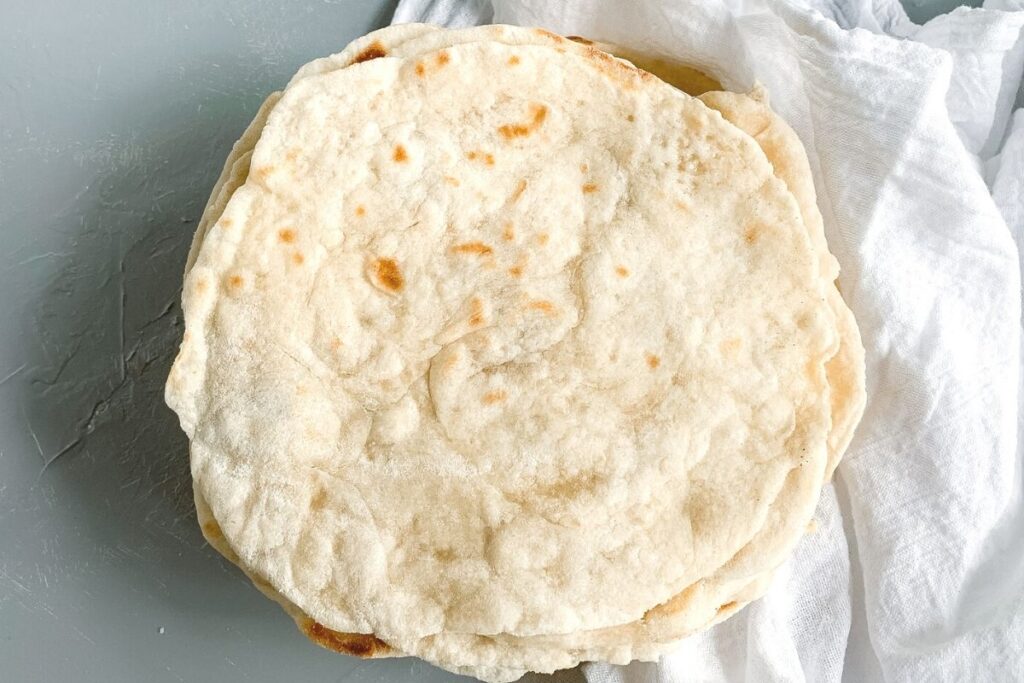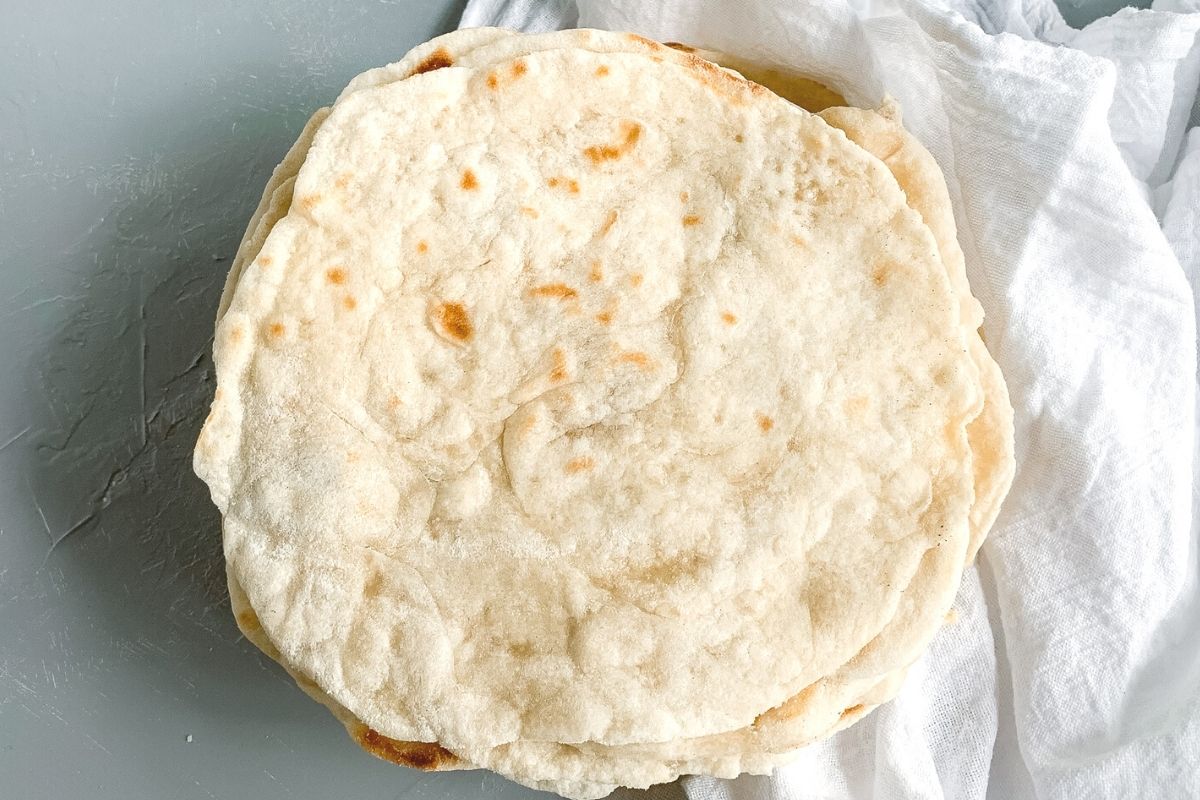 While store-bought tortillas are good, making them from scratch takes little time. You can make them while your meat marinates or your can make them a day ahead. Grab my homemade tortillas recipe.
Salads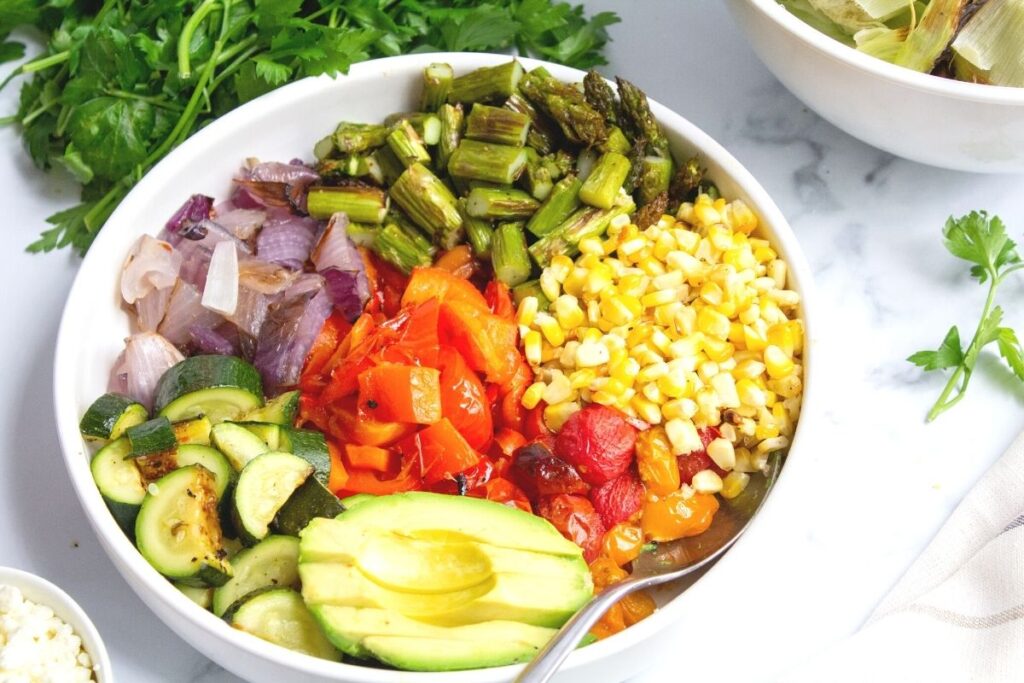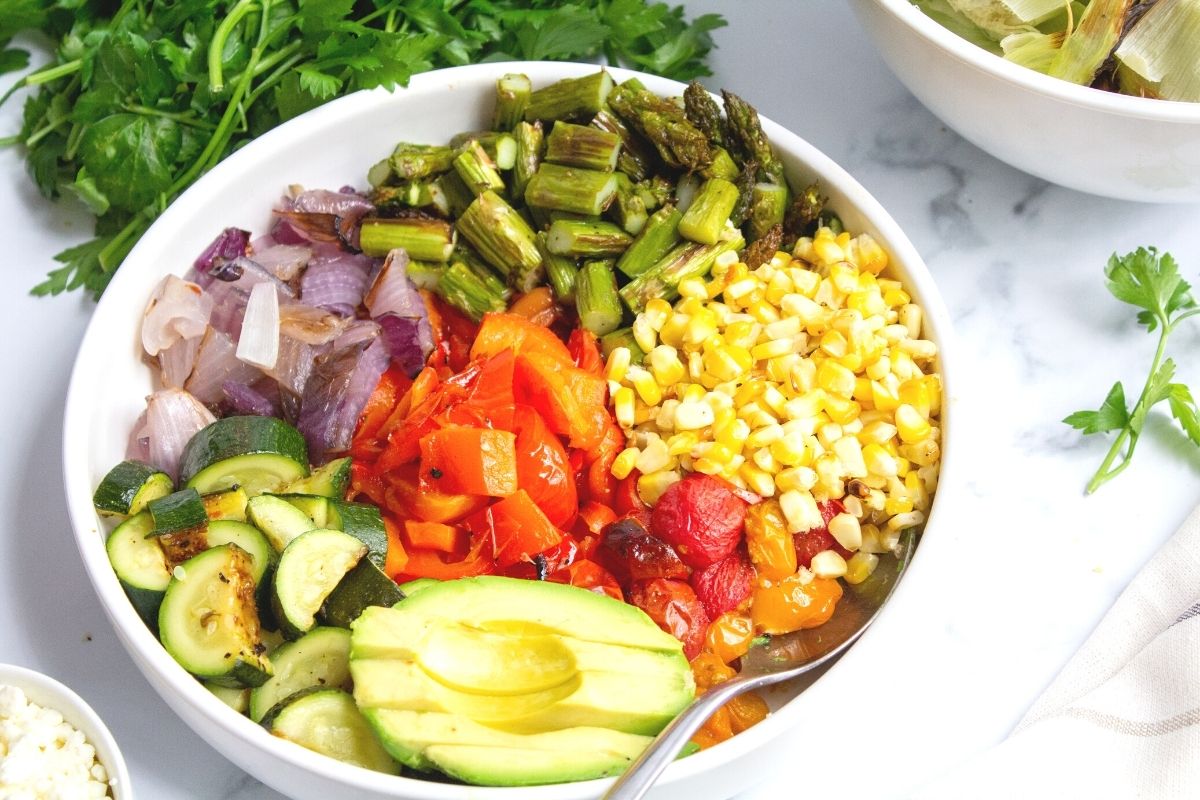 A simple veggie and corn salad with essential ingredients like tomatoes lime juice and cilantro taste delicious.
The combination of deliciously crunchy vegetables such as red onion and cabbage with cider vinegar or freshly squeezed lime juice is beyond amazing! The tangy and crunchy veggie side dishes makes a perfect pairing with any fajita.
Rice
There are a large range of rice dishes served alongside fajitas. My favorite is the tasty Mexican rice which is easy to make in just a few simple steps.
You can make cilantro-lime rice, Mexican rice, Spanish rice, black beans and rice.
Mango & Cilantro/Coriander Salsa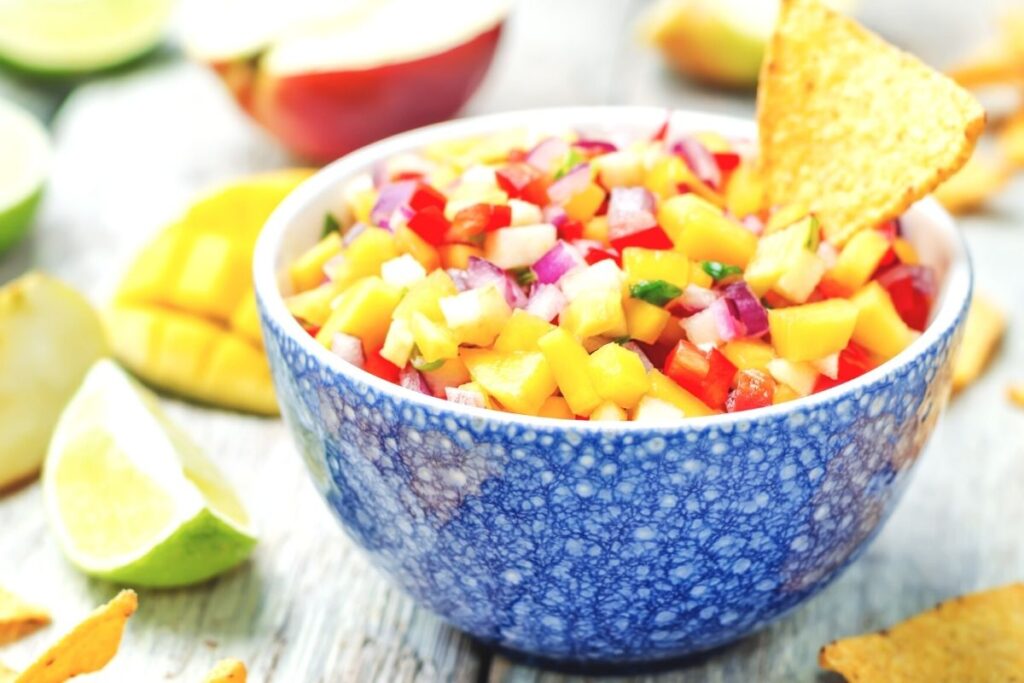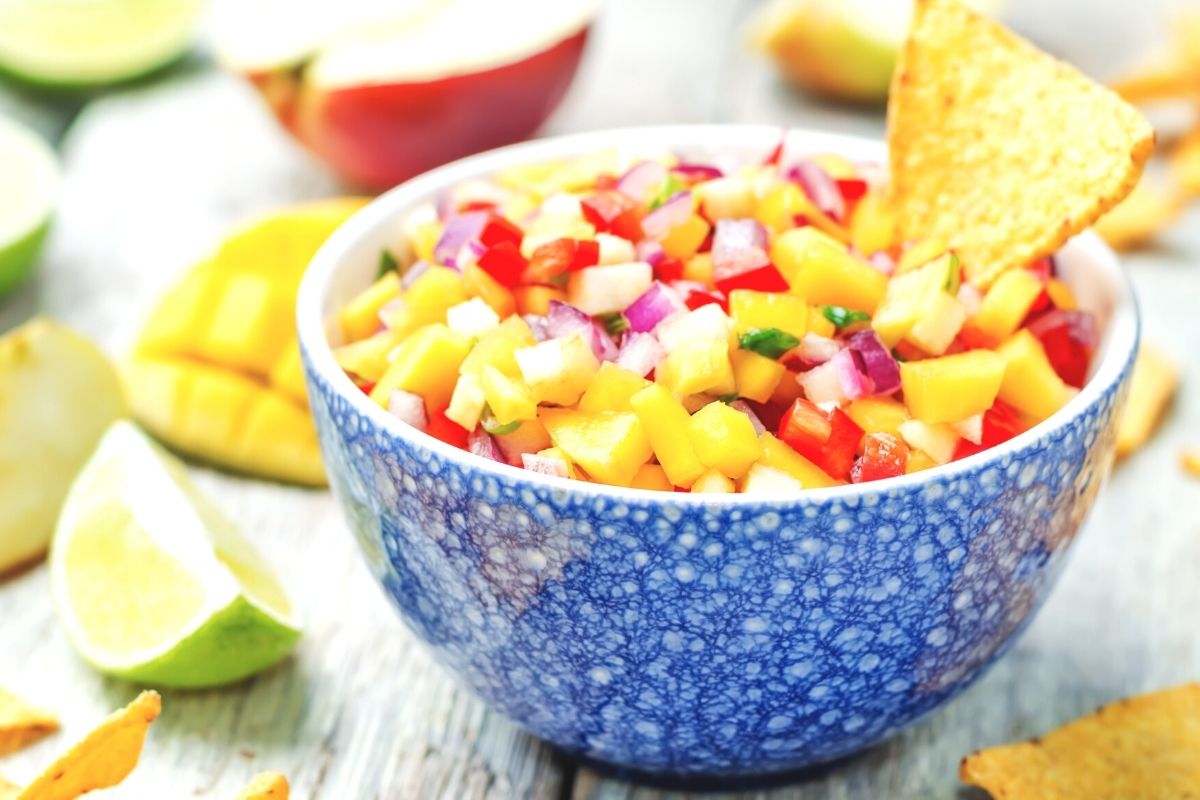 The creaminess of mango tends to create a super sweet salsa. This sweet fruit offers a tasty contrast to what you typically have with your tamales. If you are unsure of mixing sweet and savory I strongly suggest you try it. There is nothing better in my opinion.
Homemade Tortilla Wraps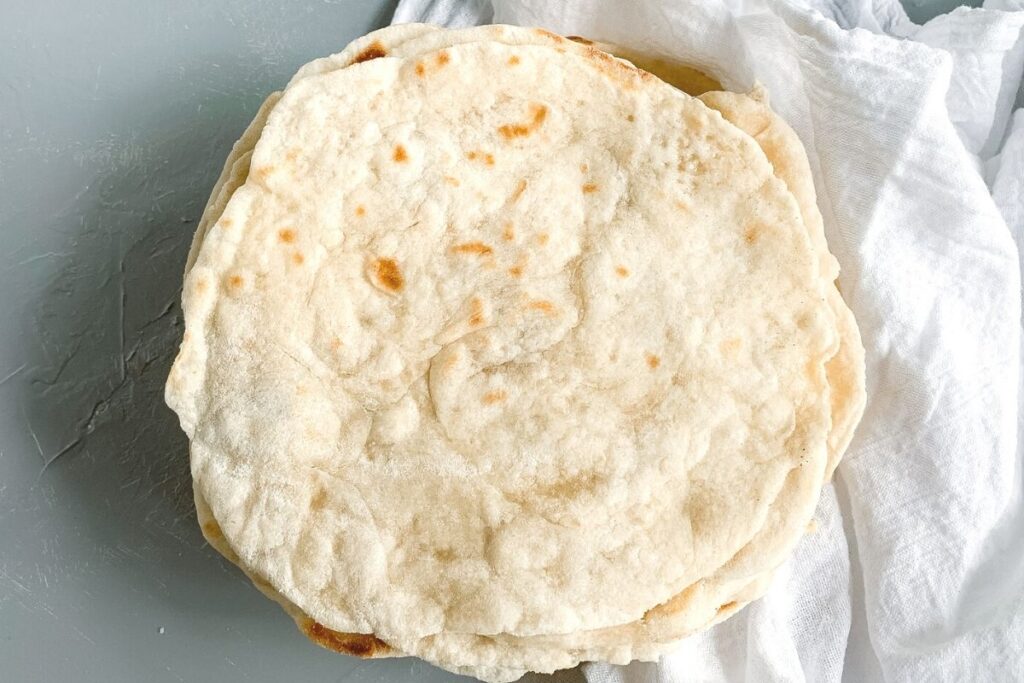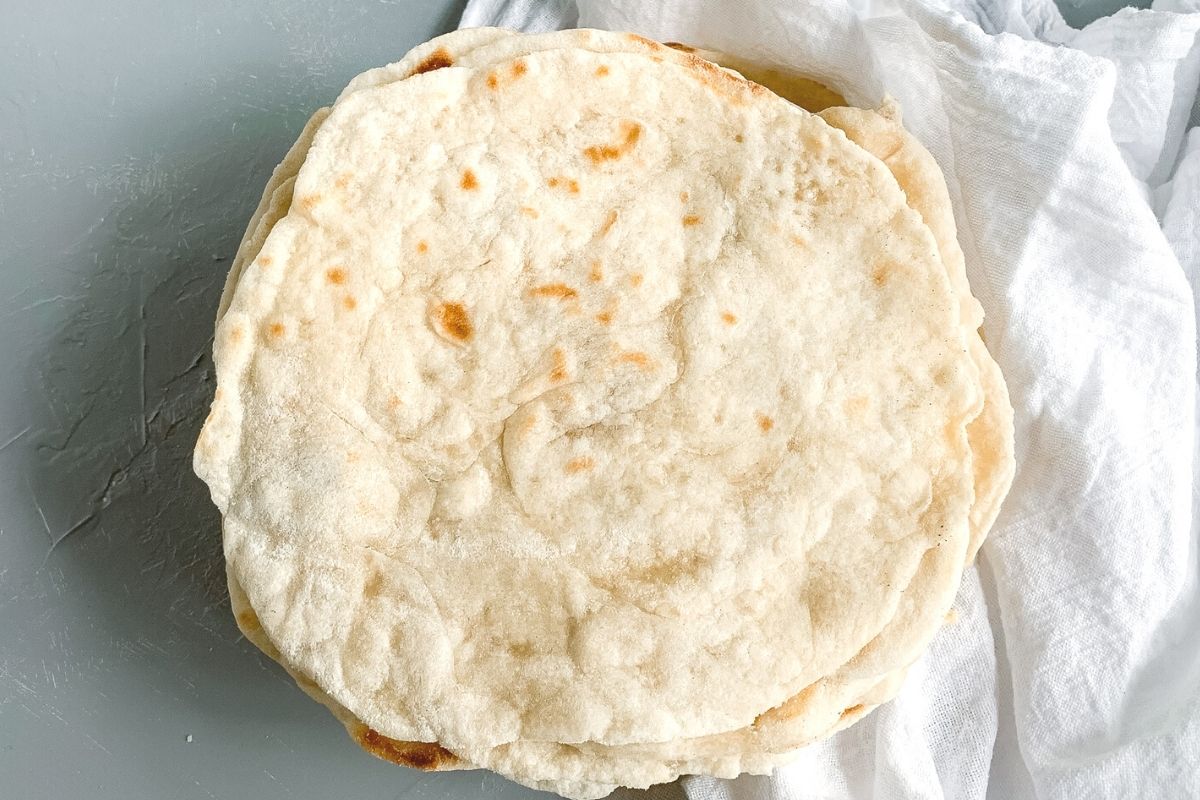 Of course, this may be an obvious choice. But what kind of tortilla would you like to have with your fajitas? You can have a traditional flour tortillas, a whole wheat tortilla, or corn tortillas.
Just a few ingredients will fill a tortilla, so you want to make sure that the tortilla is delicious. These two recipes of tortillas require only a few ingredients.
Spicy Black Bean Soup
If you are looking for a hearty meal, you can add a side of spicy black bean soup is a side dish that is ideal for fajitas. Celery, carrots garlic and cumin all contribute to a delicious combination, adding a lot of texture and flavors to the soup. The rich color of the bean in combination with the taste of lime juice will give a delicious side dish.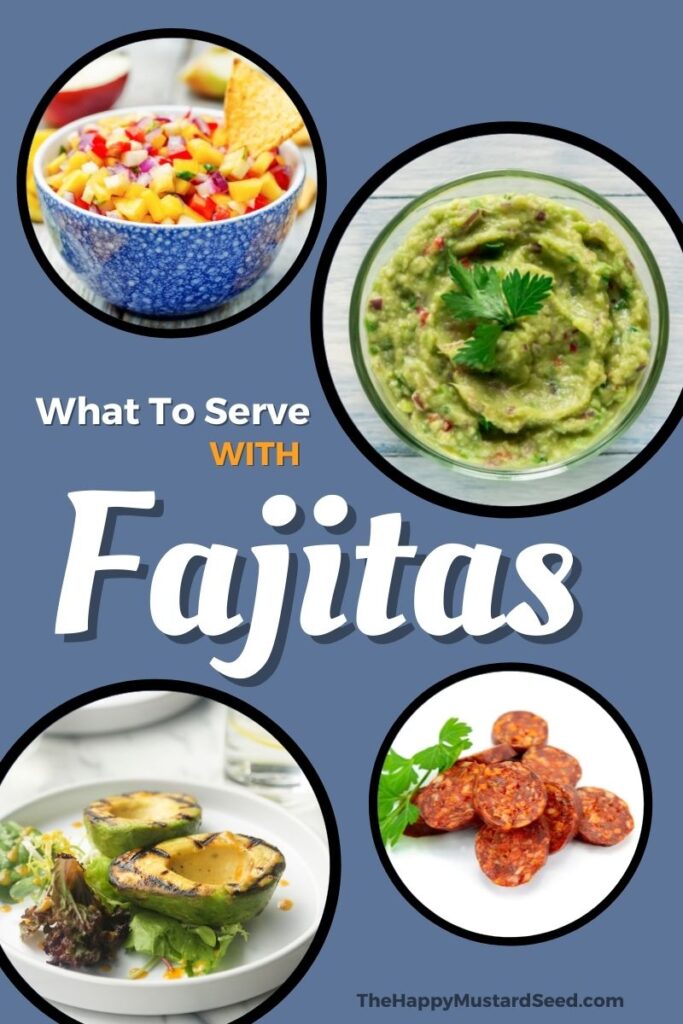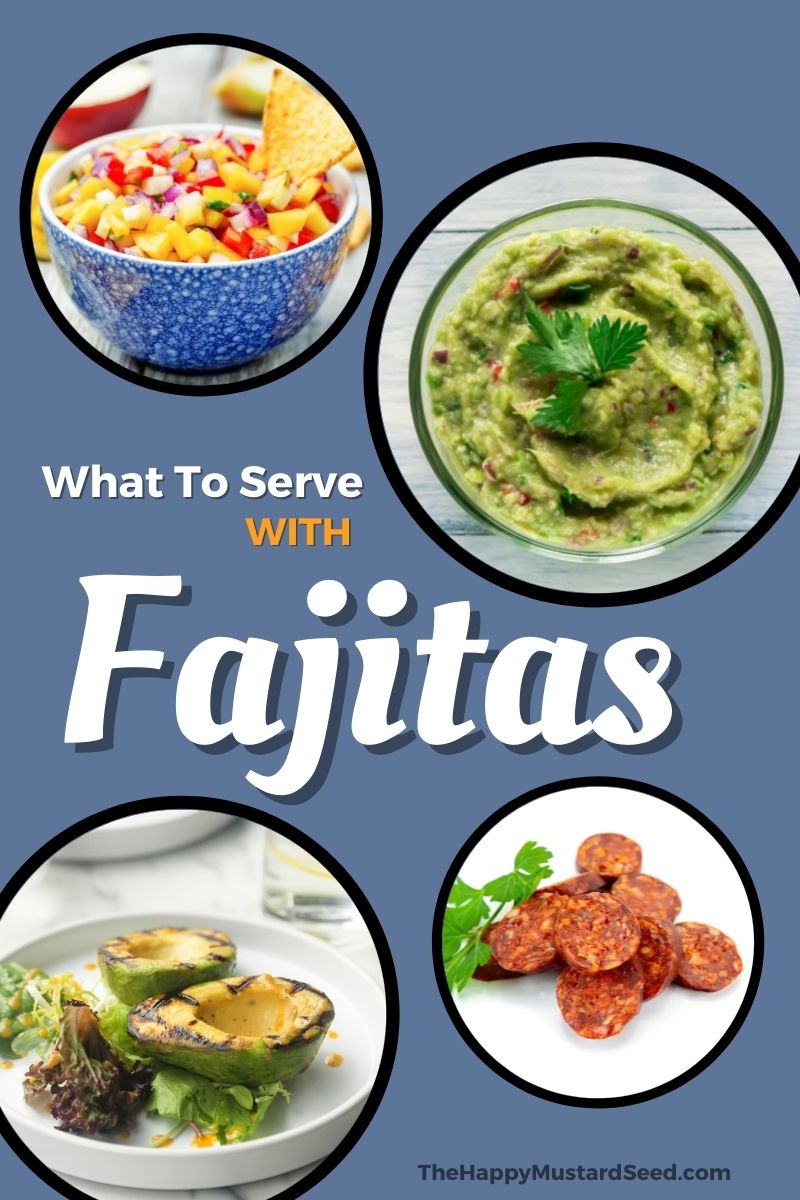 Refried Beans
Refried beans are delicious and rich and pair perfectly with the fajita sauce. It's possible you can spice up this dish by sautéing some chopped jalapeno peppers chopped onions and cumin. Add cheese or avocados, or add fajita cheese to make them thicker.
Chorizo Con Papas
The delectable combination of spicy chorizo sausage and soft potatoes is outstanding. Sprinkle fresh herbs on top to get a nice rich color.
Bean Dip
If you are having family fajita night, a potluck, or need a game day appetizer bean dip is the way to go. It is a crowd-pleaser and can be adjusted to fit the will of the crowd.
Corn On The Cob – Elote
Grilled corn on a cob is a popular dish known as Mexican street corn or just elote.
It's also a delectable choice when serving fajitas.
Lime wedges
When serving fajitas, put a small plate of lime wedges on the table.
Margaritas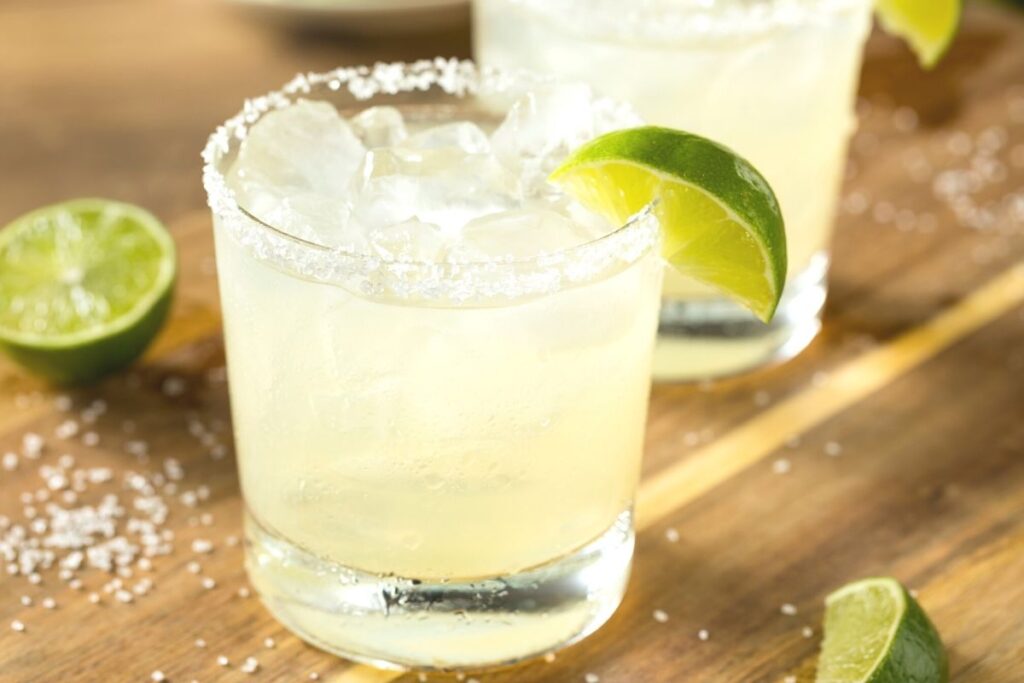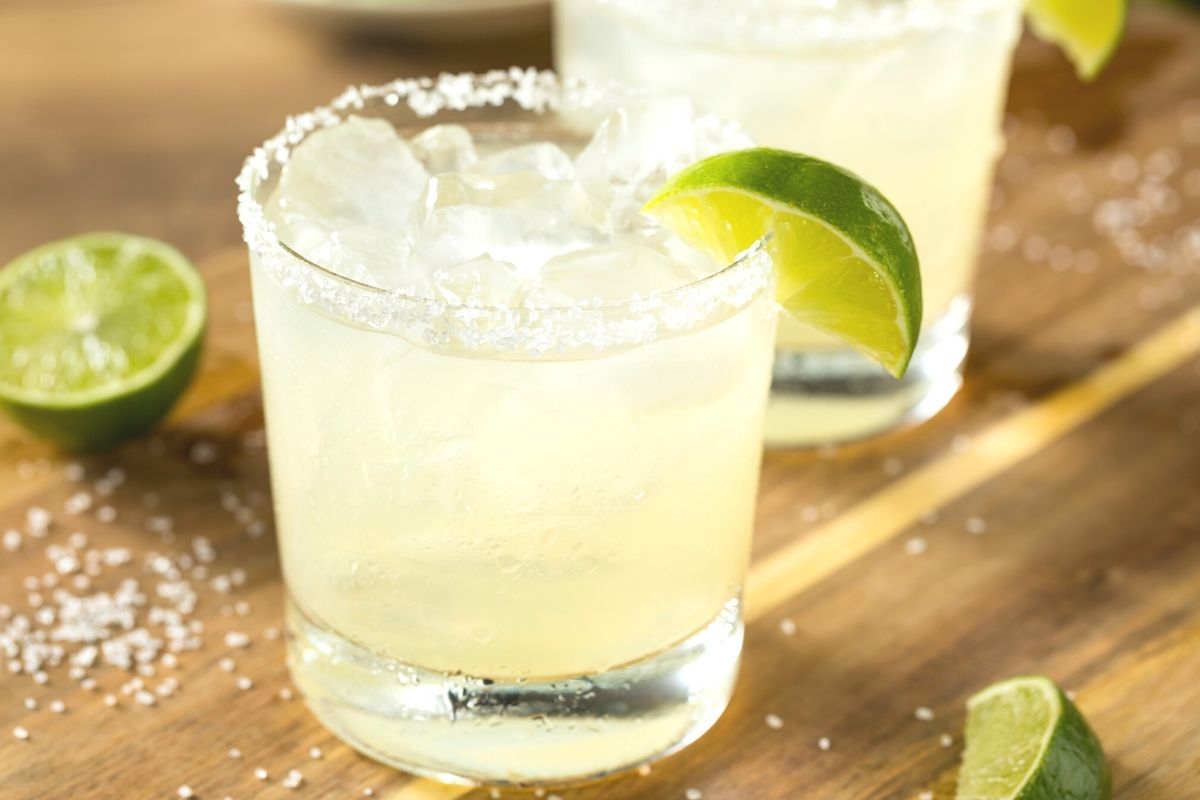 Are an excellent drink when serving a fajita to party guests. It's also advisable to note that a margarita can be served very well with a wrap.
French Fries
Fries are a great way to use fajita meat. Put them on your fajitas like a topping, or serve them on the side. You can also check out my Carne Asada Fries recipe for a little inspiration.
Nachos
When I am making fajita filling in my own kitchen I tend to also make a nachos recipe. They can either be fully loaded or just cheese, it is completely up to you.
Grated cheese
Freshly grated cheddar is sometimes served with fajita. Other options include manchego or Colby Jack.
Mexican Coleslaw
Is made with cabbage, crushed carrots, red pepper, red onion, chili powder and a oil and vinegar dressing.
Rice with black beans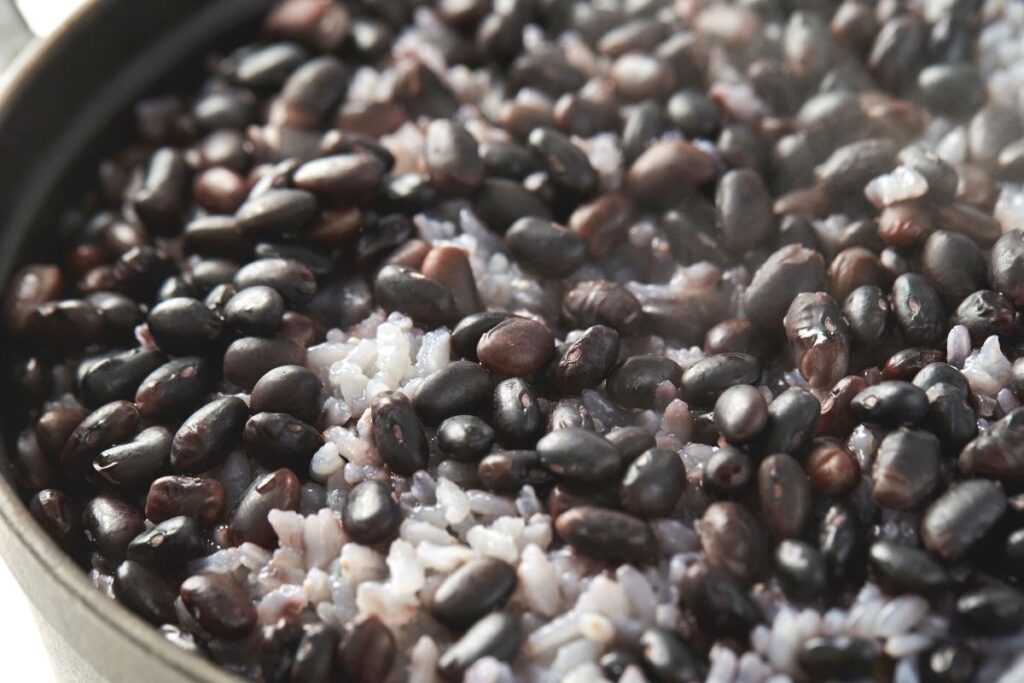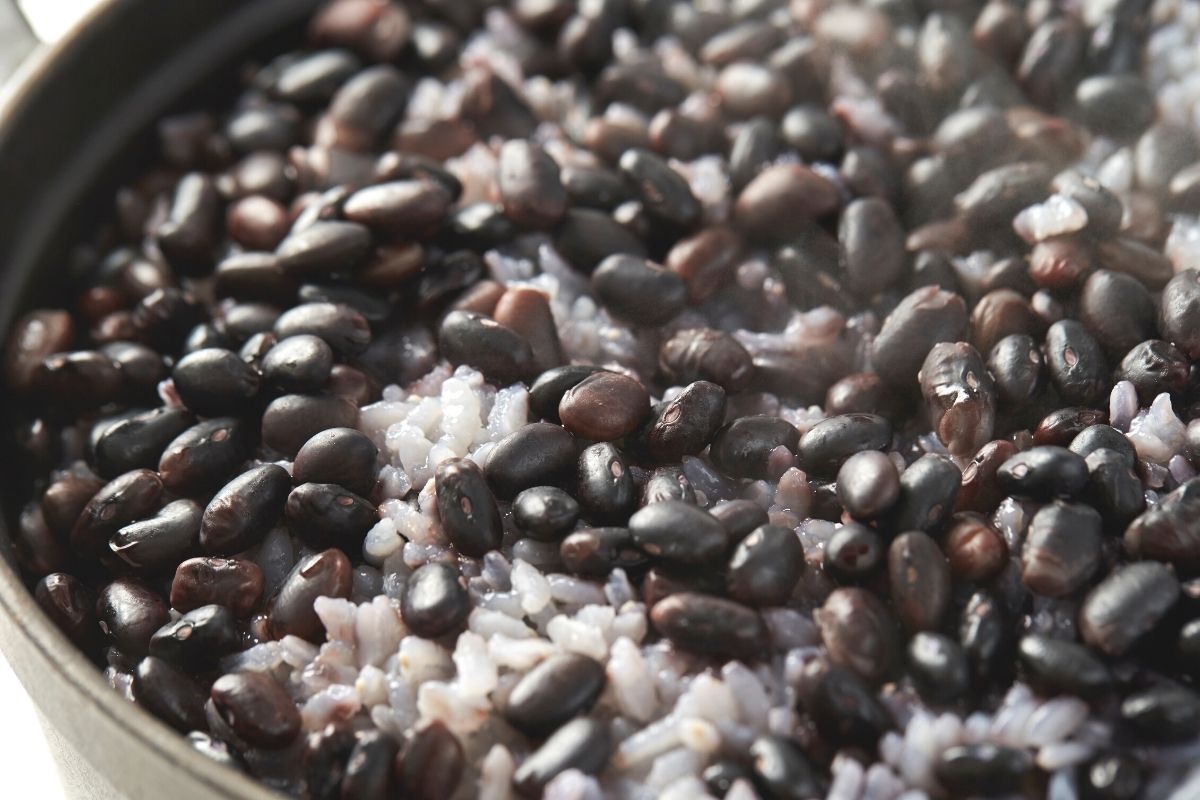 An alternative to retired beans and Spanish rice, rice with black beans is a great side dish to have for
Crock-Pot Chicken Pozole
Crockpot Pozole is a good Mexican side dish for fajitas. It simmers for a day in a chicken broth with onion garlic and herbs until the Chicken is cooked through.
Grilled Avocado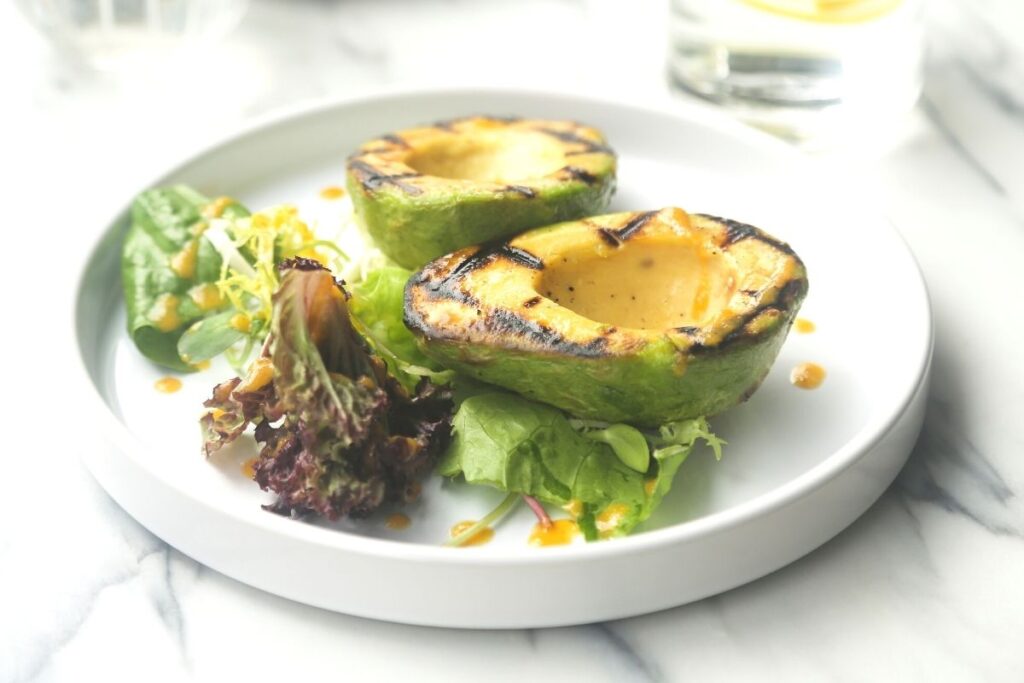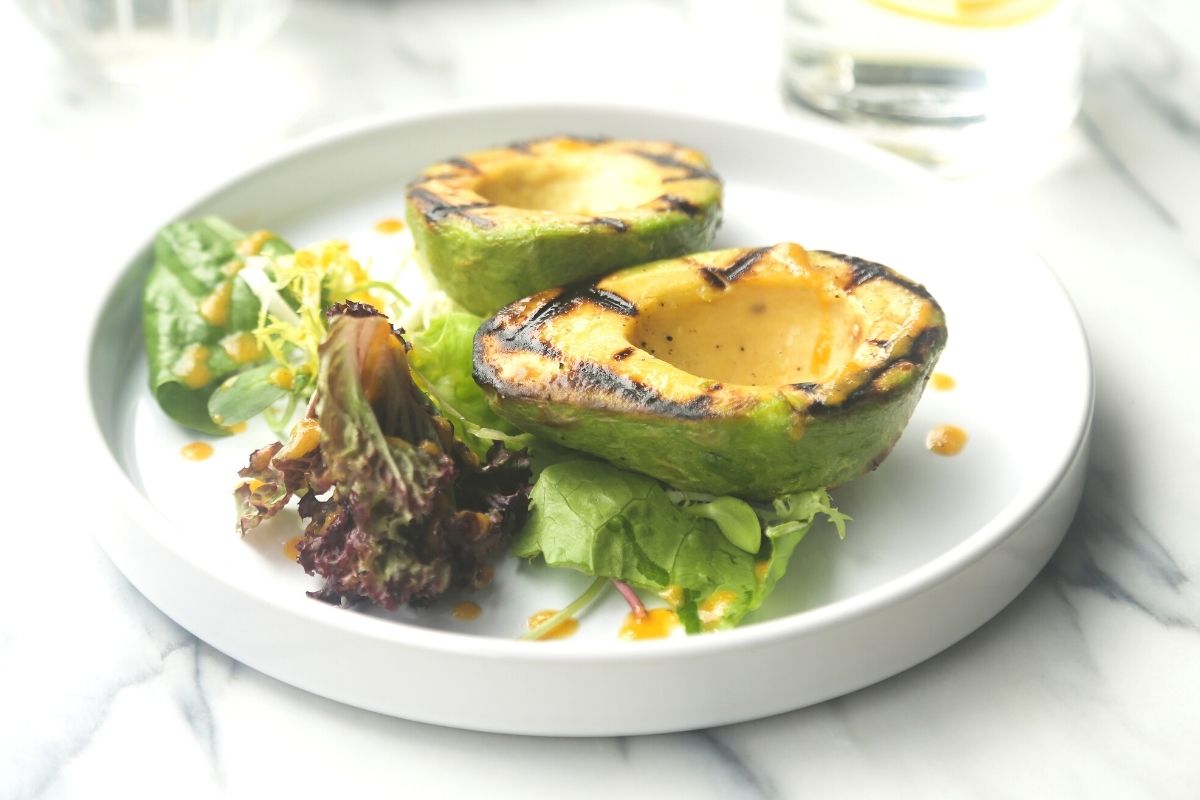 Avocados grill really well and picking ripe avocados is the best to add to your grill. Then take the avocado slices and lay them either on the side or on top of your fajitas
Pico de Gallo
This can either be a side, used to dip your chips in, or as a topping. I chose to put it in the sides to go
Cilantro Lime Rice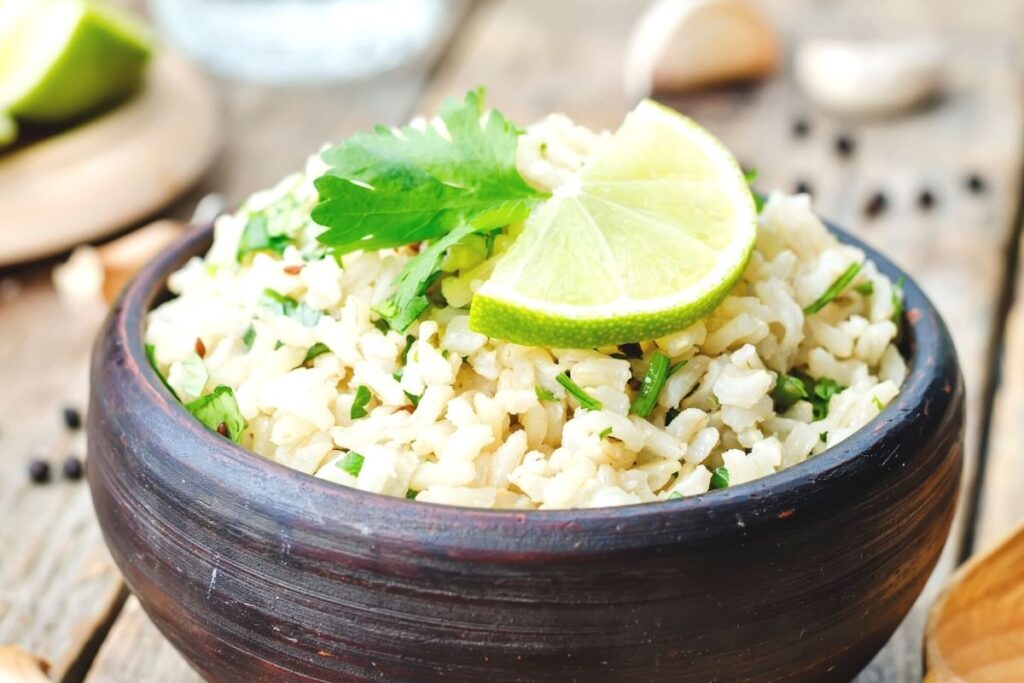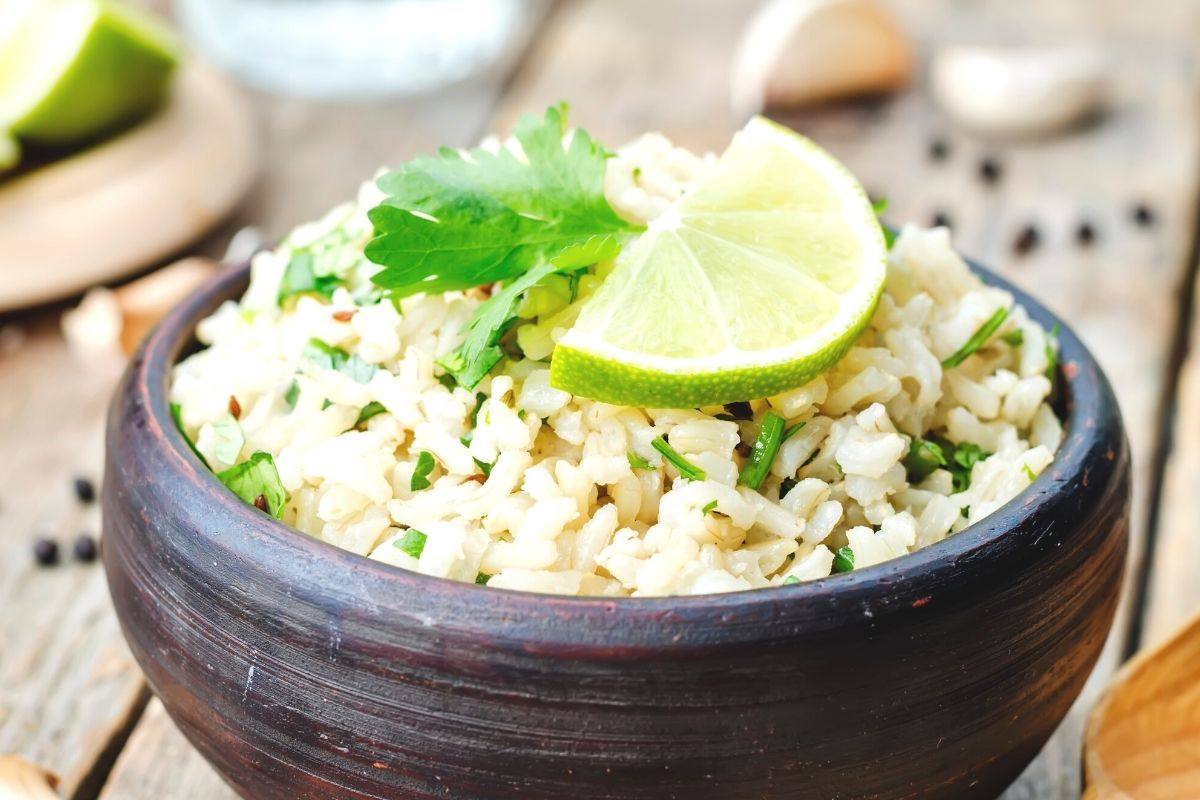 This will add another layer of flavor for any Mexican meal, it is one of those tasty side dishes that is great any time of year but amazing in the summer months. For a little extra flavor, I will add either a little taco seasoning or fajita seasoning
Toppings
Cotija Cheese
Topped with cotija cheese any dish would be so lucky. With it's moist, crumbly texture and its salty flavor it reminds me a bit of feta cheese.
Fresh Salsa
This side dish is simple and a staple in Mexican cuisine. The rich, and bold flavors in salsa are what make it one of my favorites on this list.
Homemade salsa is always a go-to in my home. It is an excellent way to go with homemade fajitas.
But if you do not want to make it at home, there are also gourmet salsas that are a great fit too!
Sour Cream
Sour cream is great to help you cool things down if the dish gets a little too spicy. It offers both tangy and tart to its creamy consistency.
Red Onions
A crunchy, tangy, mild and sweet flavor can be used raw when thinly sliced or diced small. They add both color and flavor to your dish.
Sweet Onions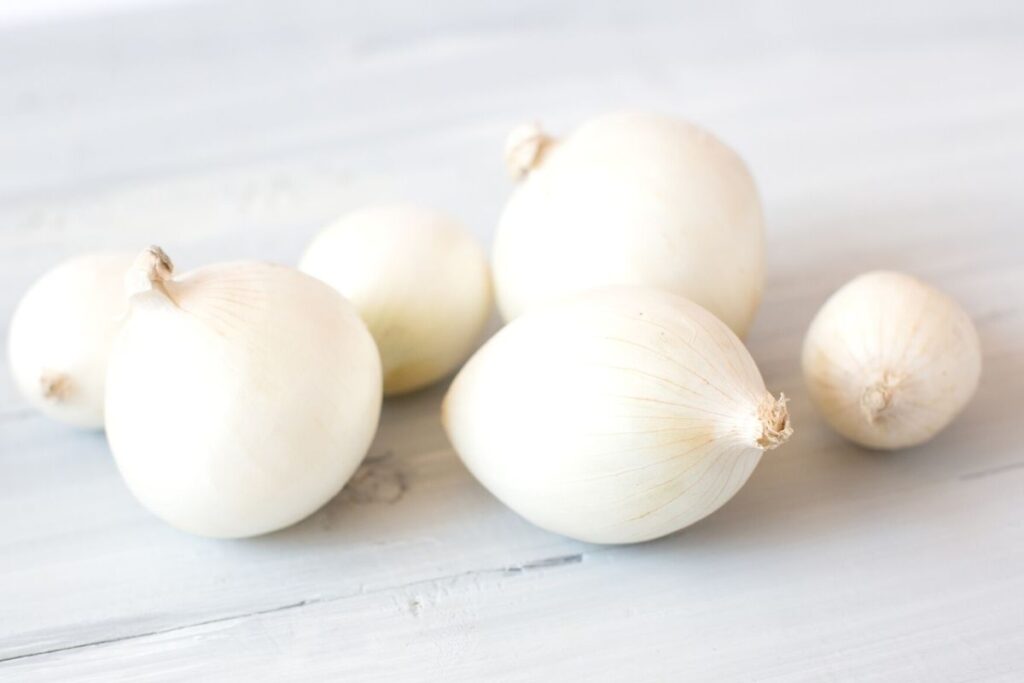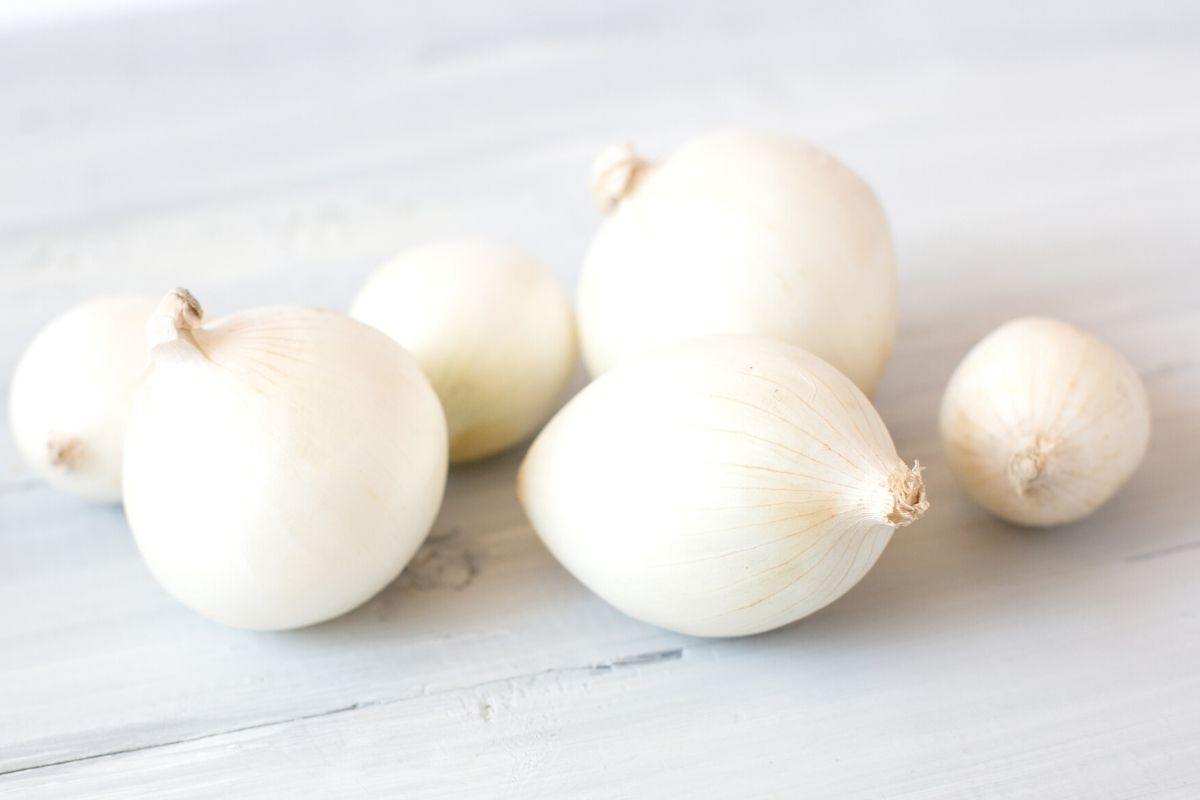 You could choose varieties that include Vidalia, Maui or Walla Walla. Each of them are sweet without the tangy bite. Great for balancing out the salty and spicy flavors
Leftover Grilled Corn
Whether you use it on top of a salad mixed into a fresh grilled salad, fry it up and use it for a side, or want to use it as a topping for your fajitas, burritos or tacos grilled corn is a smokey sweet addition.
Roasted Potatoes
I have an extreme love for potatoes that goes deep. The fact of the matter is they can be used on top of anything in my opinion. And juicy, spice, flavorful dishes like fajitas are just another example of how a roasted potato can make this dish a family favorite.
Ripe Tomatoes
Of course, this is not on the traditional side of things, but I love a good juicy tomato with my fajitas. Especially when I want to add more veggies to the dish.
Lime Zest
I know that squeezing a bit of lime juice is always a favorite for many. But have you tried a little lime zest? It offers a bit more of that lime flavor and can take your meal over the top.
Green Chiles
If you have never had green chiles, now is the time to try them. They are a perfect spicy topping or you can add them to your rice or bean dishes as well.
Fresh Cilantro (Coriander)
Cilantro is one of those ingredients that you can find in any local grocery story. You only need a small handful to either top your fajitas or toss inside your rice.
As always this is optional. I typically do not add this to our fajitas, but it is up to what you like on yours.
Cilantro leaves have less of the flavor, be sure to use the stems for an extra punch.
Chopped Jalapenos
Add a spicy kick to your dish by topping your fajitas with some chopped jalapenos. You can yous fresh or pickled
Grilled Peppers
Nothing makes me happier than grilled peppers. I usually combine my peppers with onions as well.
You can use green, red, orange or yellow pepper.
Caramelized Onions
Slow cooked to release the sweetness of the onion, caramelizing onions is a sweet addition to
Smoky Chorizo Sausage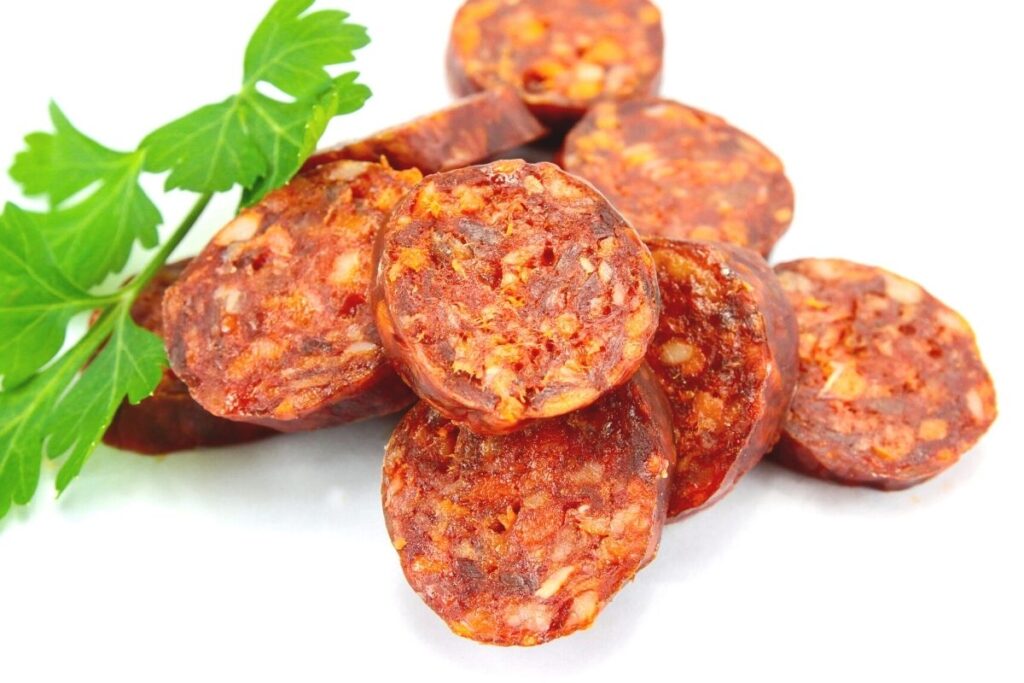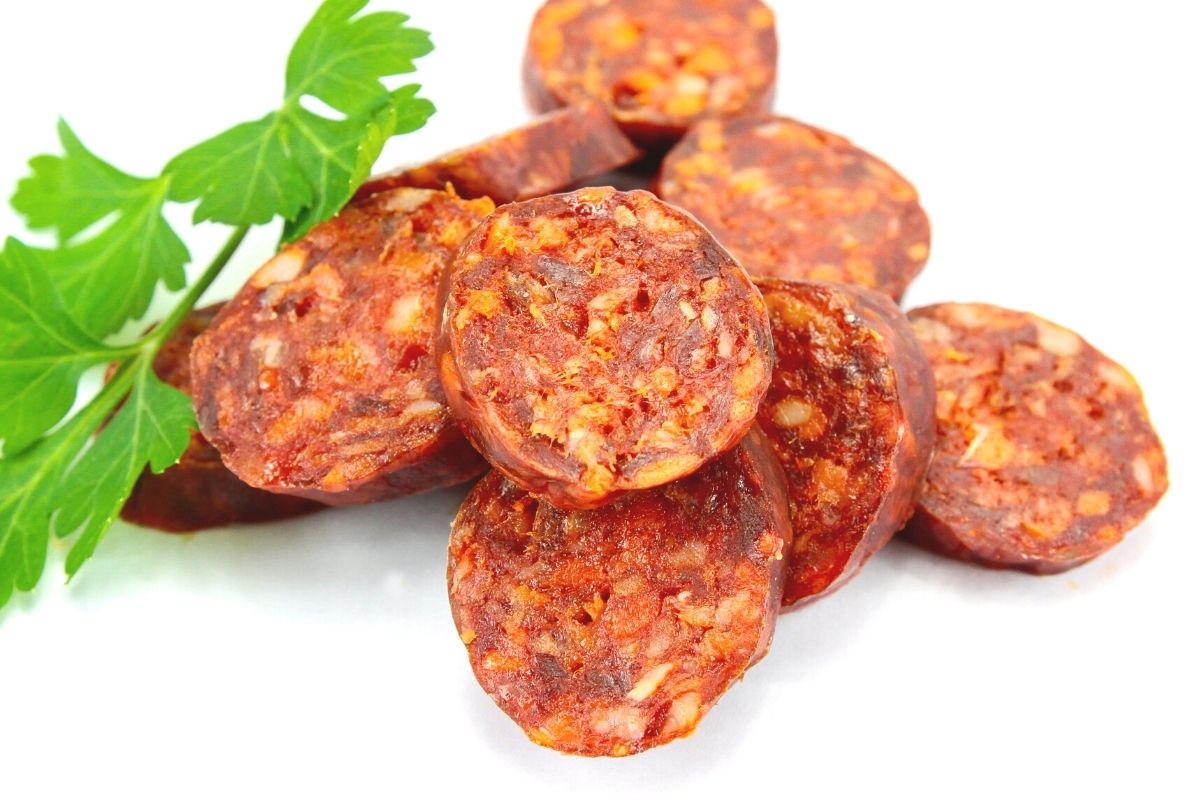 Yes! Chorizo is perfect to top off your family style fajitas. Simply make sure it is fully cooked place it in a container with all the other toppings you have selected.
Recipes You Will Love!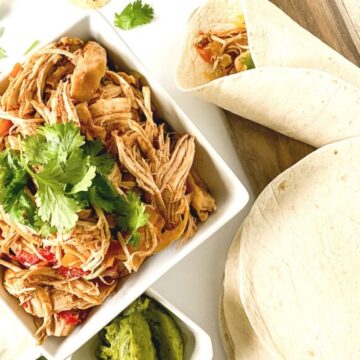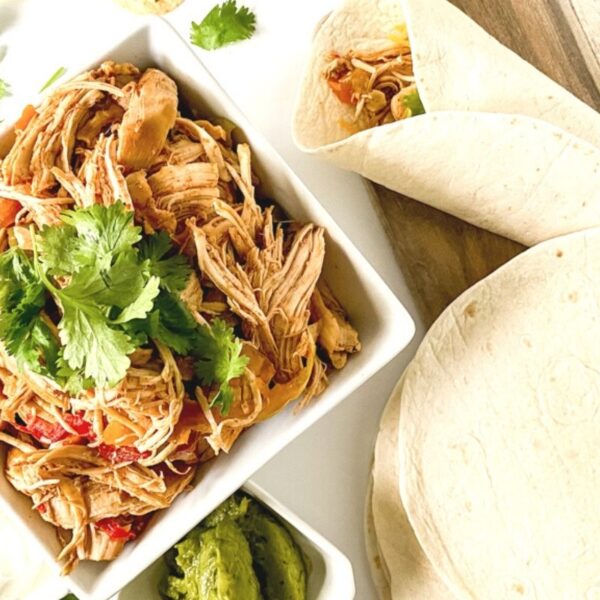 What To Serve With Fajitas
Mexican cuisine is one of the most popular, interesting and full of flavor cuisines to stir up a little adventure in your meals.
Ingredients
Homemade Guacamole
Tortilla Chips
Homemade Tortillas
Salads
Rice
Mango & Cilantro/Coriander Salsa
Homemade Tortilla Wraps
Spicy Black Bean Soup
Refried Beans
Chorizo Con Papas
Bean Dip
Corn On The Cob – Elote
Lime wedges
Margaritas
French Fries
Nachos
Grated cheese
Mexican Coleslaw
Rice with Black Beans
Crock-Pot Chicken Pozole
Grilled Avocado
Pico de Gallo
Cilantro Lime Rice
Toppings For Fajitas
Cotija Cheese
Fresh Salsa
Sour Cream
Red Onions
Sweet Onions
Leftover Grilled Corn
Roasted Potatoes
Ripe Tomatoes
Lime Zest
Green Chiles
Fresh Cilantro (Coriander)
Chopped Jalapenos
Grilled Peppers
Caramelized Onions
Smoky Chorizo Sausage
Instructions
Make the side dish or topping prior to making the fajitas. Chil if needed or keep on warm

Serve: If serving family style, make sure to gather your containers and serving utinsils.
Did You Love This Recipe?
Follow me on Pinterest For More Inspiration! @KarlaHarmer