Plan a delicious prime rib dinner for the holiday season with different tasty side dishes to ensure everyone will enjoy the party. Here are the 23 Christmas side dishes with prime rib you can prepare. Choose a couple of side dishes, prepare, serve, and enjoy the holidays!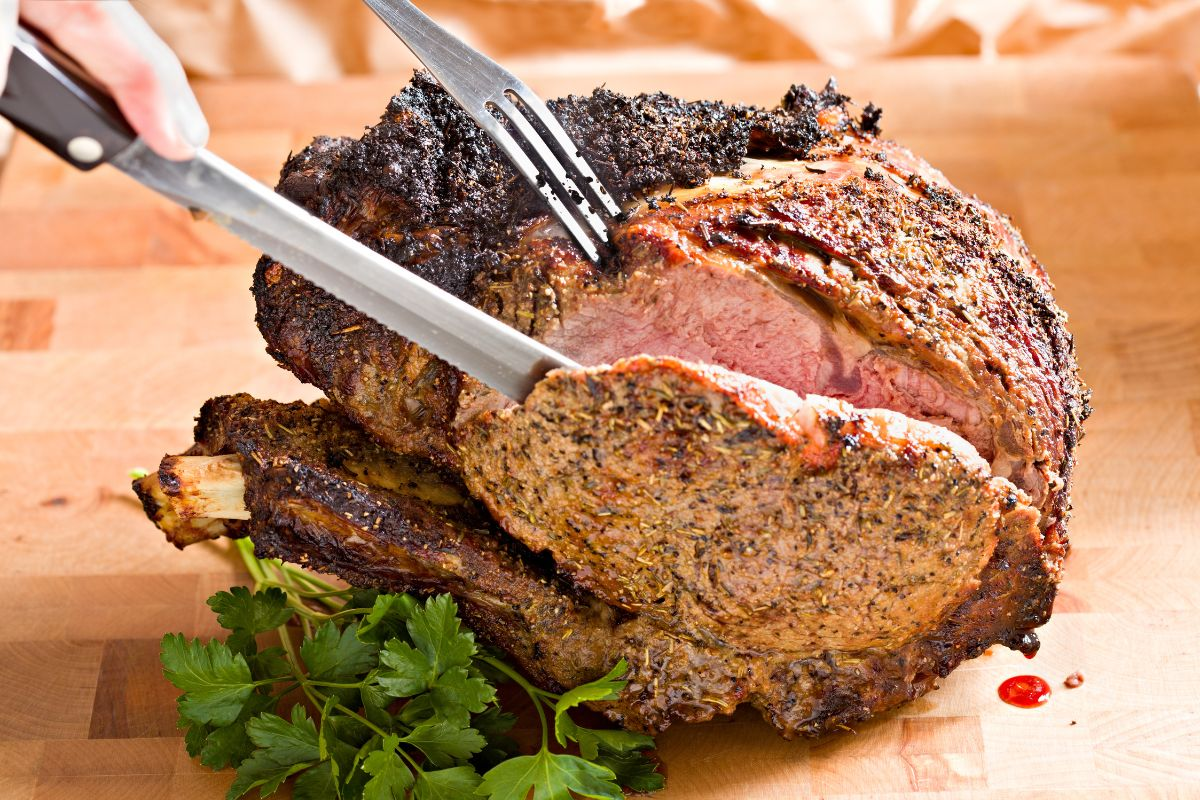 This post contains affiliate links, some of which may be Amazon links which means I receive a commission, at no extra cost to you, if you make a purchase using this link. Thank you!
See Also
___________________________________________
____________________________________________
The prime rib roast is a delicious meal for the holiday meal. It is a hearty, filling, and festive dish. But you can't just serve prime rib for a holiday dinner. It should be paired with prime rib side dishes.
To make your prime rib dinner party planning easier, we listed a couple of flavorful Christmas side dishes with prime rib. Select a few side dishes to serve with prime rib to ensure there is something for all your family and guests.
If you're running out of ideas, here are 23 delicious Christmas side dishes with prime rib you should definitely consider!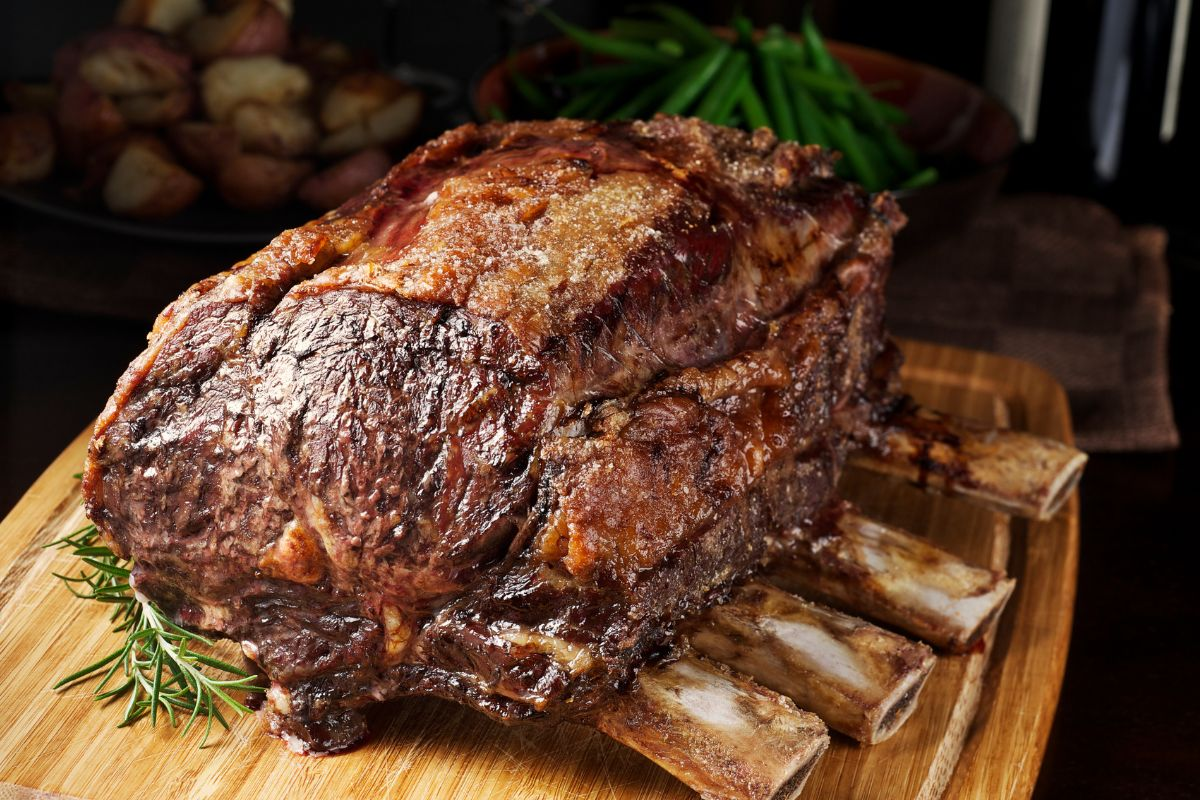 23 best Christmas side dishes with prime rib
No prime rib dinner party is complete with a flavorful prime rib roast and side dishes. We listed 23 tasty and easy Christmas side dishes with prime rib.
1. Roasted brussels sprouts
Roasted brussels sprouts with crispy bacon and maple syrup pair perfectly with juicy prime rib. The sweet and salty brussels sprouts cut the rich and hearty prime rib flavor.
To make brussels sprouts more savory, add sriracha or chili flakes.
2. Brown sugar-glazed carrots
The sweetness of the brown sugar-glazed carrots cuts the richness of prime rib. It helps guests and loved ones eat more tender roast beef. The best part about this side dish recipe is it only needs 6 simple ingredients!
3. Mushroom risotto
A rice dish is always a good side dish for prime rib roast. This mushroom risotto is creamy and flavorful and pairs perfectly with prime rib. To make mushroom risotto you need to use arborio rice, olive oil, shiitake mushroom, garlic, shallot, parmesan cheese, and lemon juice.
4. Scalloped potatoes
Potato side dishes, like au potato gratin and scalloped potatoes, are perfect with prime rib. No one can resist the combination of mozzarella and parmesan cheese with thinly sliced potatoes.
5. Green bean casserole
This creamy and delicious green bean casserole side dish is a staple in a holiday meal. Its creaminess and snappy green beans topped with crispy fried onions bring out the flavors of prime rib.
6. Yorkshire pudding
Yorkshire pudding is traditionally served with roast beef or prime rib and a bowl of rich and delicious brown gravy.
7. Garlic butter mushrooms
The combination of olive oil, butter, garlic, thyme, and mushrooms pairs well with prime rib. Serve garlic butter mushrooms at your next Christmas dinner party.
8. Roasted acorn squash
The roasted acorn squash is simple, stunning, and delicious side dish perfect with prime rib. It is tossed in parmesan olive oil herb seasoning.
9. Carrot and sweet potato soup
The combination of sweet potatoes, carrots, broth, and spices makes this carrot and sweet potato soup a hearty, warming, and delicious side dish for prime rib.
10. Creamy garlic mashed potatoes
This creamy mashed potatoes side dish is packed with flavors coming from roasted garlic, butter, red potatoes, and spices. You can replace homemade mashed potatoes with mashed sweet potatoes if desired.
11. Classic wedge salad
Prime rib is a very hearty dish. That's why you need to serve a few refreshing and light vegetable side dishes like this classic wedge salad. It is made with fresh vegetables, blue cheese dressing, and a few spices.
12. Smoked mac and cheese
The indulgent smoked mac and cheese with crispy bacon, 3 types of cheeses, and spices go with prime rib perfectly. Also, kids will love it!
13. Roasted sweet potatoes
If you're searching for an alternative to mashed potatoes or mashed sweet potatoes with sour cream, roasted sweet potatoes is a great idea. Roasted sweet potatoes dish is one of the best side dishes for prime rib.
14. Cheesy garlic bread
One of the simplest but staple side dishes for prime rib is garlic bread. But to make it more festive for your Christmas dinner, make cheesy garlic bread instead!
15. Roasted asparagus
Serve a few vegetable side dishes for prime rib to balance its richness and heartiness like this roasted asparagus. It is easy and quick to prepare, perfect for busy Christmas dinner preparation.
16. Twice-baked potatoes
These twice-baked potatoes are stuffed with sour cream, cheddar cheese, bacon, and spices. Prepare it ahead and pop it in the oven before the Christmas dinner.
17. Creamed spinach
Preparing for prime rib dinner is difficult and time-consuming enough. That's why looking for quick but delicious side dishes to serve with prime rib is a must, like this creamed spinach. You will only spend 20 minutes making this delicious side dish.
18. Waldorf salad
Waldorf salad is a festive holiday side dish. It is easy and quick to prepare. Make it ahead and chill while you focus on making your prime rib.
19. New York-style cheesecake
All Christmas dinners should end up with a dessert. This traditional New York-style cheesecake is creamy, rich, and delicious. Prepare it the night before the Christmas meal and serve with prime rib.
20. Stuffed mushrooms
These stuffed mushrooms can be served as an appetizer or side dish. It's filled with parmesan cheese, crispy bacon, and savory spices. It pairs well with prime rib.
21. Blooming onion
The crispy, deep-fried blooming onion is the perfect accompaniment with the tender and rich prime rib. Serve it with homemade blooming onion sauce or horseradish sauce.
22. Classic dinner rolls
These dinner rolls are fluffy, soft, and light perfect for mopping up all the delicious prime rib sauce and gravy!
23. Creme brulee
Another dessert to serve after a hearty prime rib feast! Creme brulee is simple to make and quick to prepare. Everyone will surely love the crispy caramel top and creamy custard.
When planning a festive Christmas prime rib dinner, don't forget to consider your guests. Make sure there's something for everyone to enjoy. If there are kids on your guest list, prepare side dishes they'll enjoy.