Who can say no to the flavorful bbq sauce with the soft and tasty ribs? You can pair it perfectly with sour cream, hot sauce, and other sauces. But is that enough? A party can't just have a centerpiece and sauces at the side! You must accompany your BBQ ribs with complimenting side dishes to make a gathering more lively and memorable.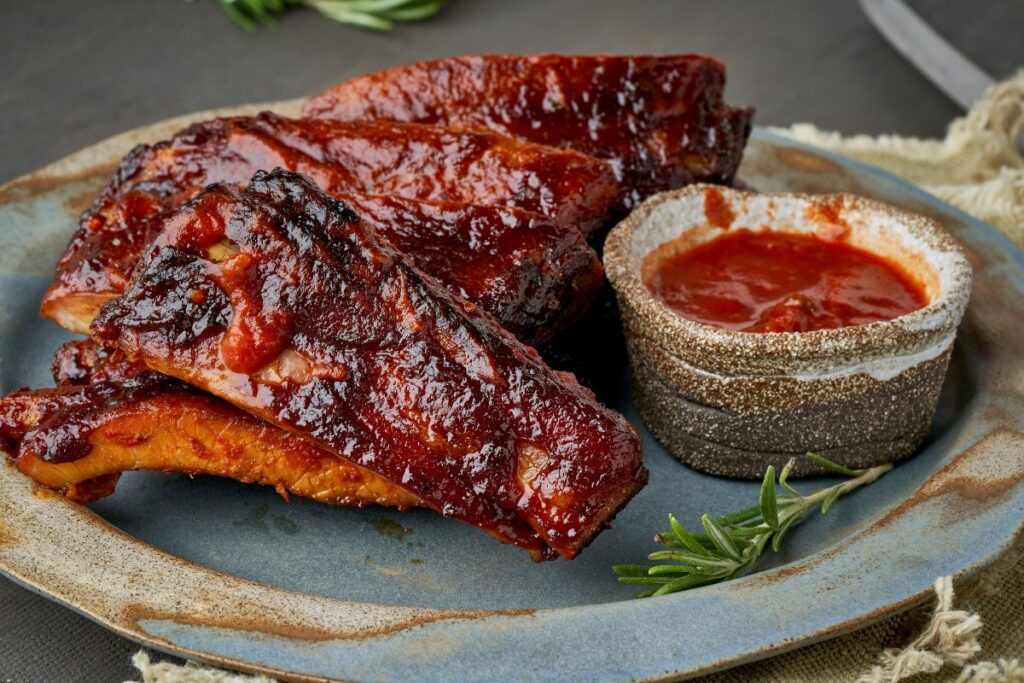 This post contains affiliate links, some of which may be Amazon links which means I receive a commission, at no extra cost to you, if you make a purchase using this link. Thank you!
Ribs are surely the perfect meal for a hungry crowd. However, too much meat might not be for all. It is best to pair it with different sides to make your ribs stand out more. Also, good food should be balanced. If you have lots of ribs, add vegetable sides for balance.
If you run out of side options for your ribs, we have you covered!
See Also
—————————————
Alcohol That Goes With Lemonade Get the best lemonade cocktails for your next cookout with our list of
29 Soulful Ideas To Serve with Chicken And Dumplings – from sides to desserts
Keep the party going with these incredibly easy ideas for What To Serve With Pasta Salad
—————————————
21 Best Delicious Rib Side Dishes
No outdoor barbeque party is complete with the flavorful side and main dishes. But what can you serve with bbq ribs? We listed 21 delicious recipes to tickle your taste buds and bring out the sweet and savory flavors of your BBQ ribs.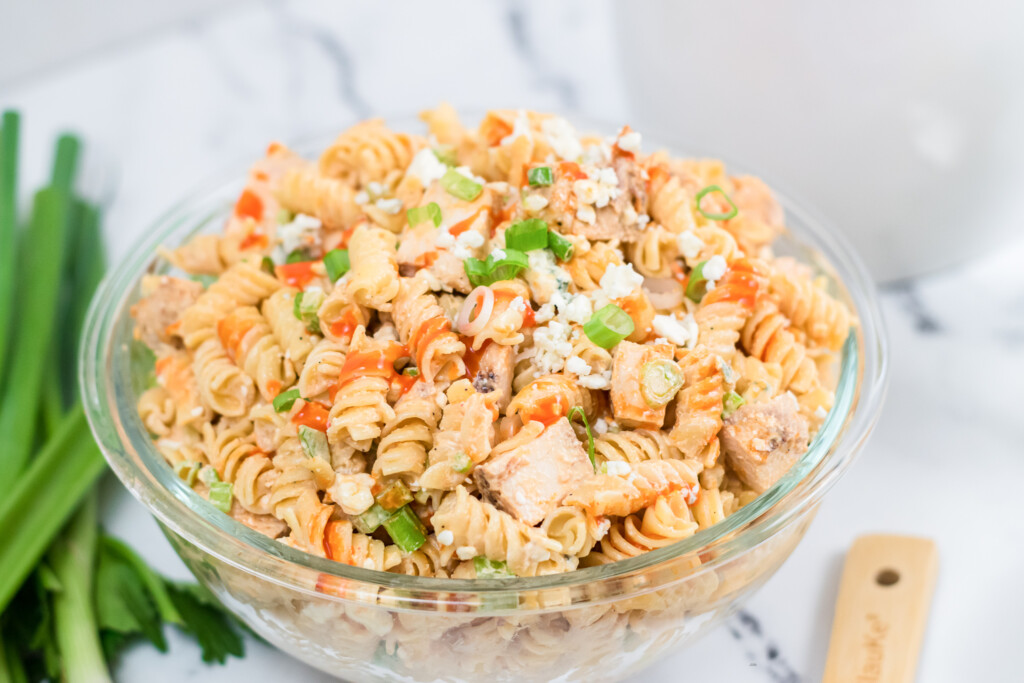 1. Pasta Salad
The tangy and spicy flavors of this buffalo chicken pasta salad make it an ideal side dish for BBQ ribs. This pasta salad is made with buffalo sauce, blue cheese, tender chicken, mayonnaise, and other ingredients. It has a creamy flavor perfect for gatherings, holidays, or everyday meals.
You can also make a fresher BLT pasta salad.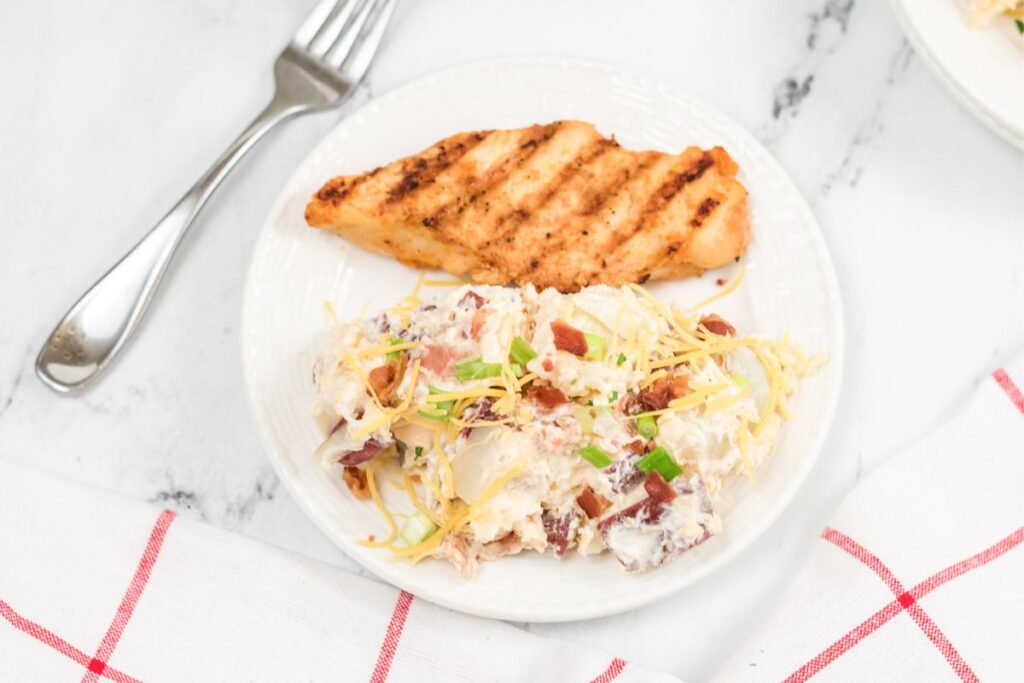 2. Potato Salad
Potato salad is one of the most versatile side dishes. It can be paired with different food, such as ribs. The potato salad can be made using different ingredients, spices, fresh herbs, and sauces.
This loaded steakhouse potato salad is perfect for outdoor parties, potlucks, reunions, or meals. It comes with crispy bacon, sharp cheddar cheese, red potatoes, mayonnaise, sour cream, and spices. The creamy flavors of this potato salad perfectly cut the savory taste of your barbeque ribs.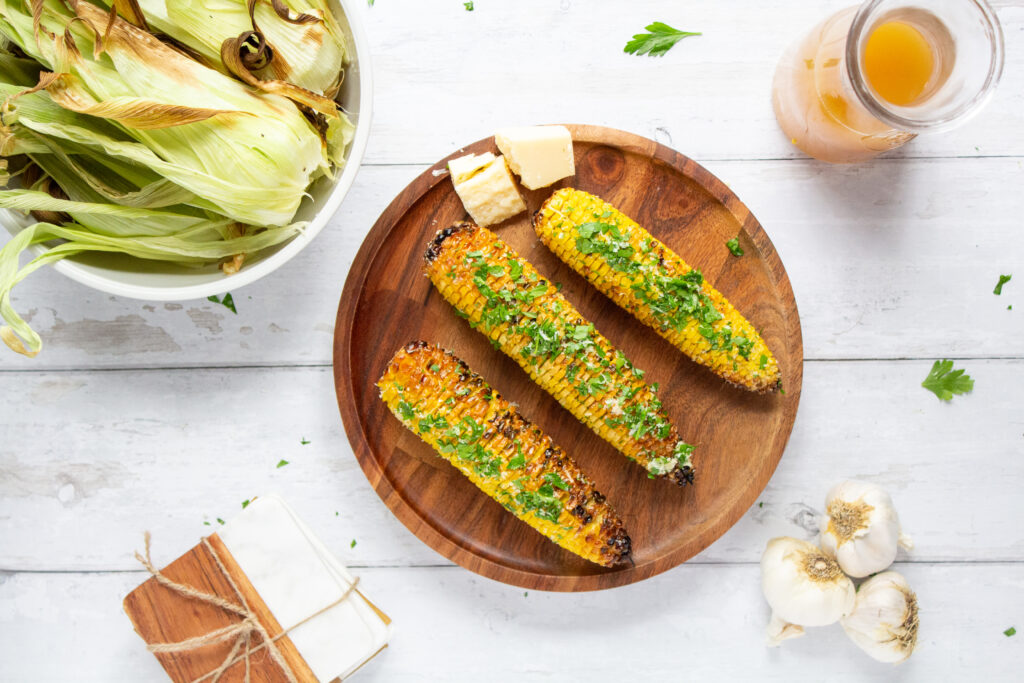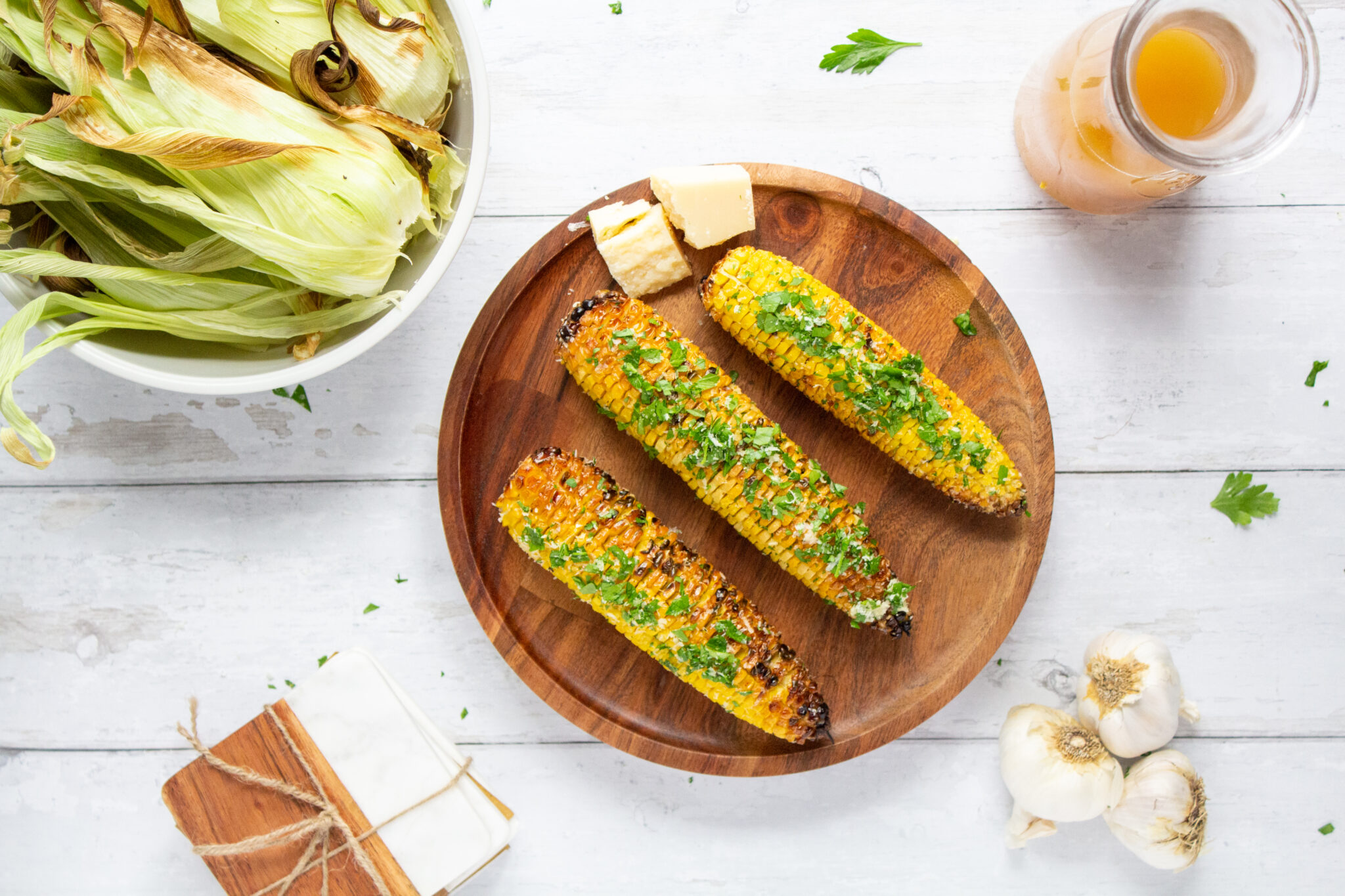 3. Corn on the Cob
Grilled vegetables is always a staple in any outdoor barbeque party and gathering. Eating ribs is already messy enough. Why not add grilled corn on a cob into the equation?! The buttery flavor sprinkled with salt is perfect with your ribs.
This oven roasted corn on the cob only needs 6 ingredients: sweet corn, mayonnaise, red chili powder, lime, parmesan cheese, and sour cream. You can use your herbed butter and add your favorite herbs and seasonings.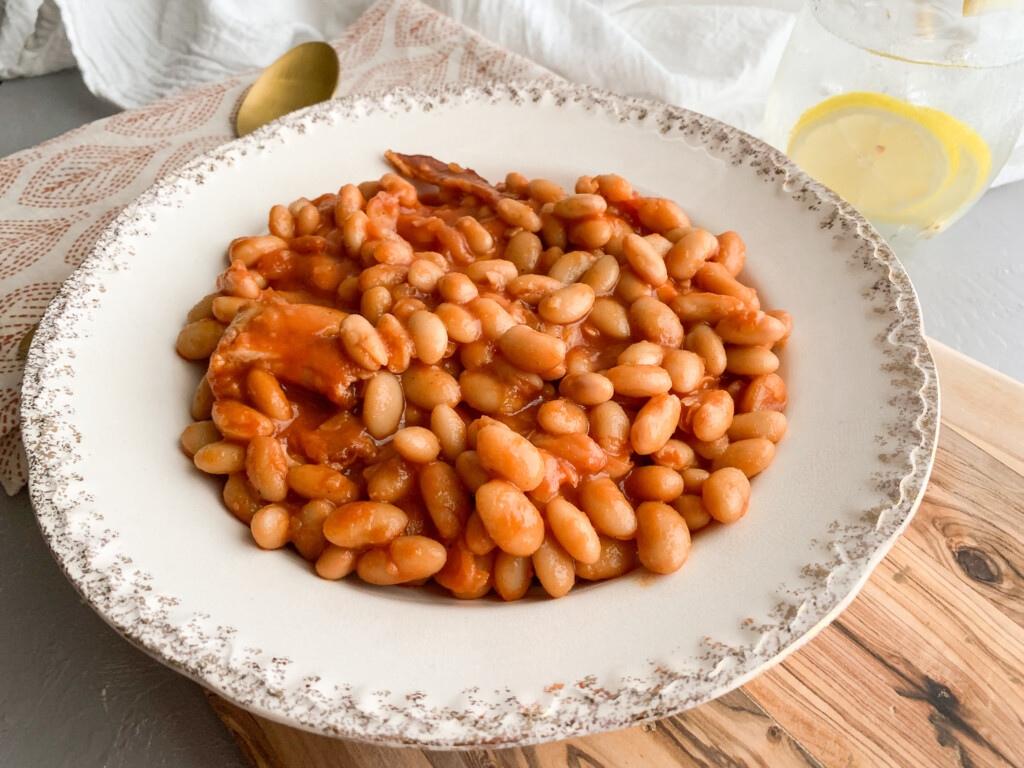 4. Baked Beans
Slow cooker baked beans or pork and beans might seem too saucy to pair with your ribs. But, it is only of the staples in barbecues and outdoor parties. Its flavors go surprisingly well with ribs.
Also, baked beans are easy and quick to make, which is great when you are busy preparing a huge meal for a party or gathering.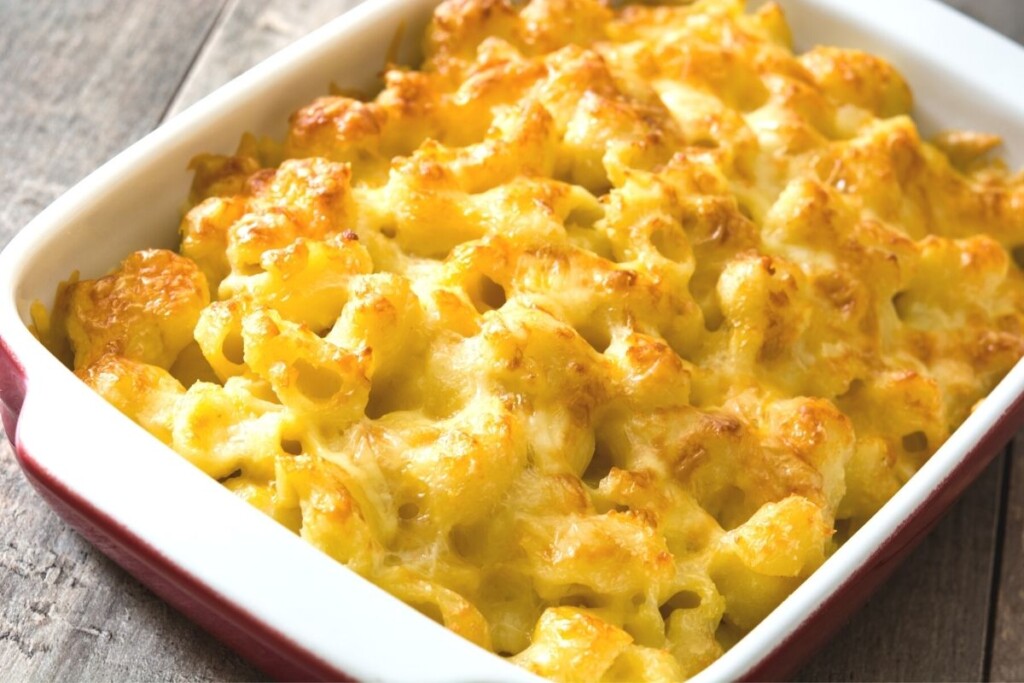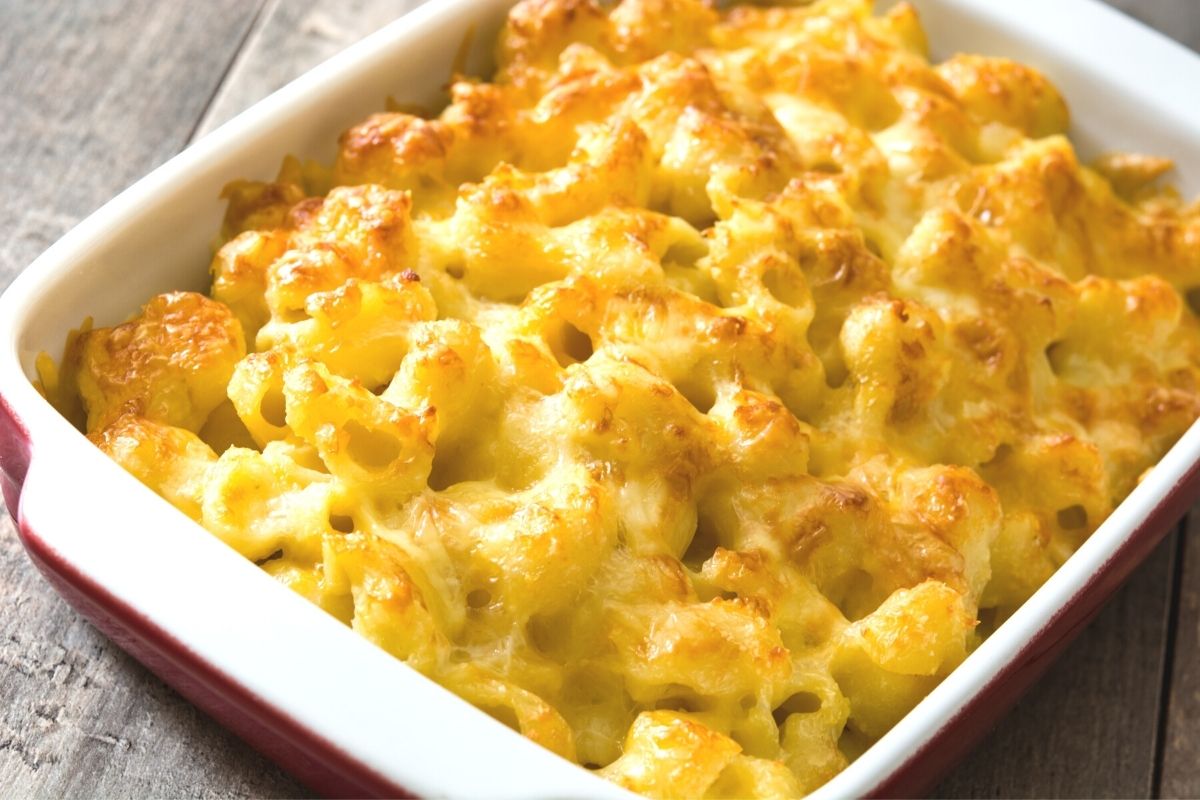 5. Mac and Cheese
The cheesy and filling mac and cheese is a classic side dish for barbequed meats like ribs, briskets, sausages, pulled pork, and more. It brings bright yellow color to your table filled with BBQ meats. The rich and creamy flavors of mac and cheese go well with the smokiness of the BBQ sauce.
6. Collard Greens
Collard greens are one of the southern classics that pair perfectly with ribs. It is made from vegetables and bacon fat with onions and garlic. These tasty vegetables on a table filled with bbq meats add healthy vegetables to balance all the meats you consume.
Plus, it is very easy to make. However, it takes a while. You can leave it to simmer while you prepare other food for the gathering.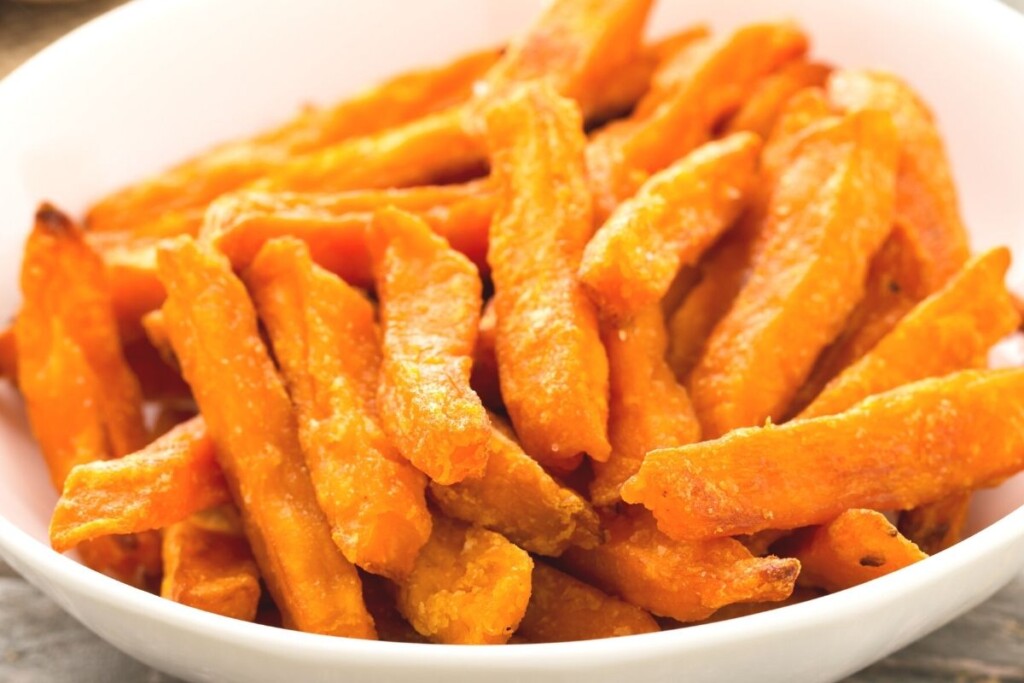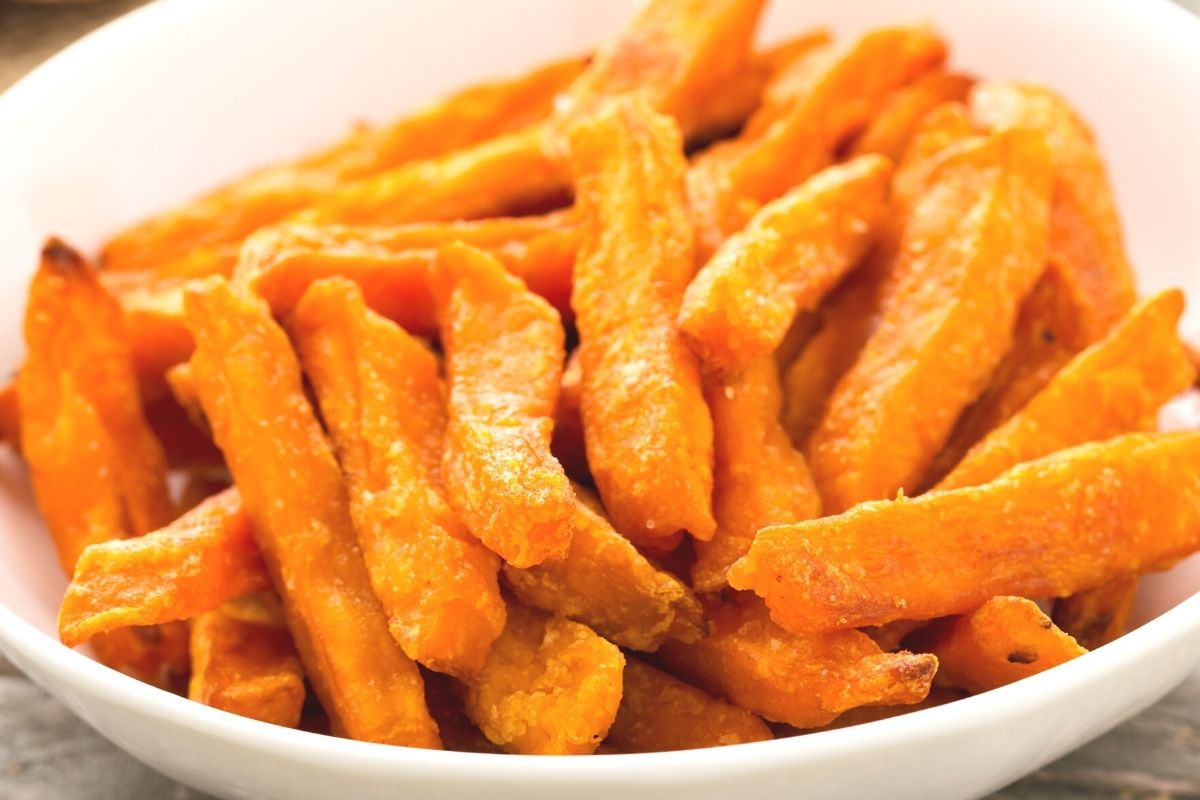 7. Sweet Potato Fries
Carne asana potato fries are definitely mouthwatering. However, if you are eating a lot of meat, it might be better to make fries healthier by using sweet potatoes. Sweet potato fries have a crispy exterior with a soft interior. You can add flavor to sweet potatoes, depending on your preference. Make it a bit spicy with sweet paprika and cayenne pepper. Just make sure to add olive oil and not to add salt before baking!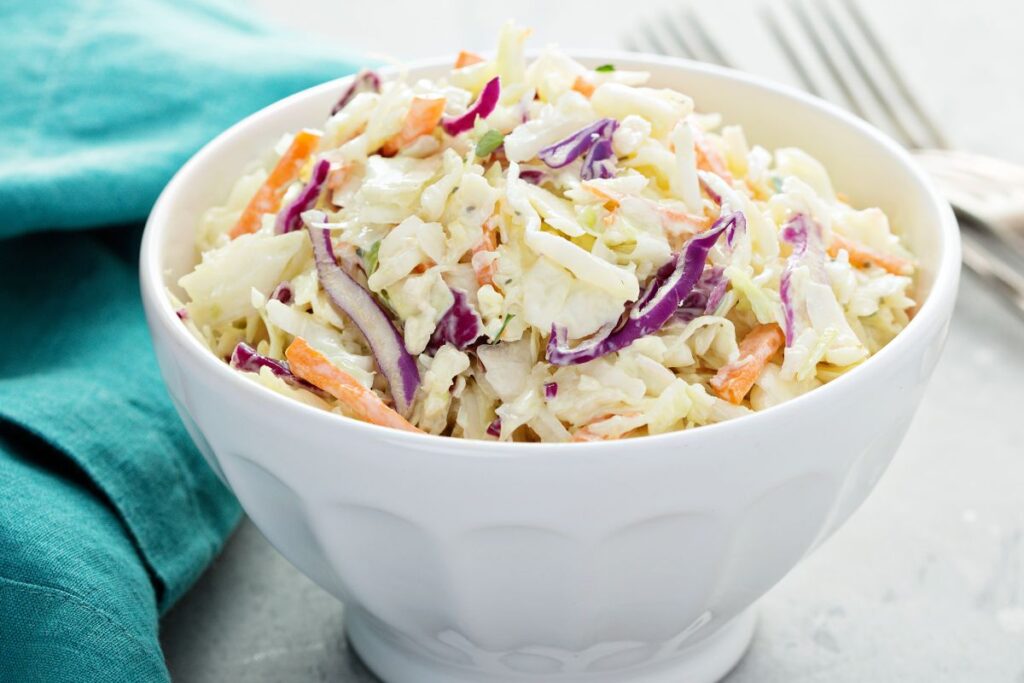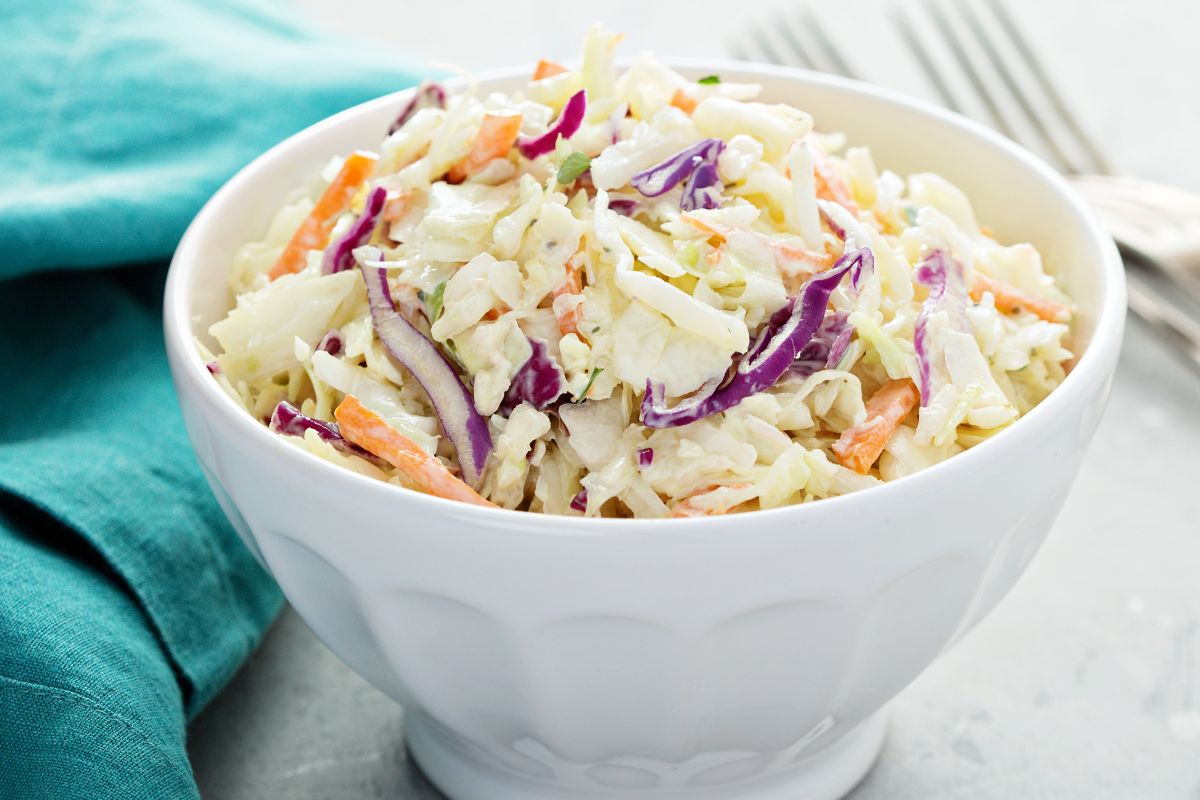 8. Coleslaw
If you are feeling guilty about all the meats, you are going to eat, adding vegetable side dishes like coleslaw is surely a wise idea. It is light and fresh, perfect for cutting the intense flavors of barbeque ribs.
Coleslaw is pretty versatile. Add cabbage, fresh tomatoes, mustard, carrot, or your other favorite vegetables to make coleslaw.
9. Fried Green Tomatoes
You might be surprised by this fried vegetable. But the crispy exterior and juicy interior are a great snack in between consuming ribs. For this dish, you need sliced or chopped tomatoes and coat them with breadcrumbs. Then fry. Quick and easy.
10. Corn Fritters
If you are a corn lover, adding corn fritters is another lovely addition to your table. The crispy and fluffy texture pairs perfectly with BBQ ribs' moist and dense texture. The best part is you can use it to mop up all the tasty BBQ sauce!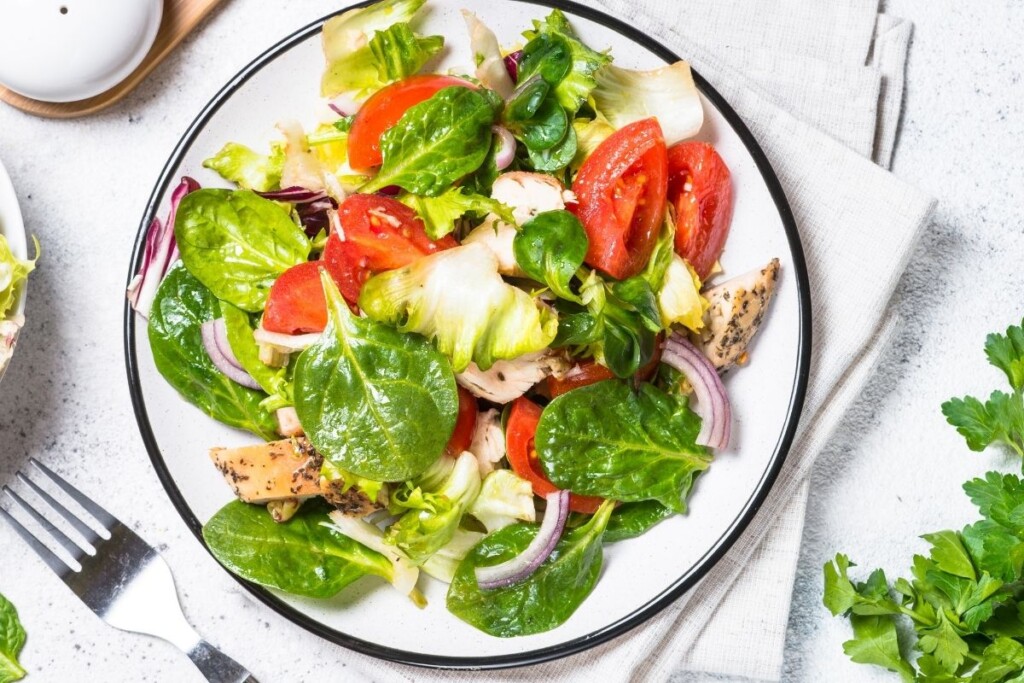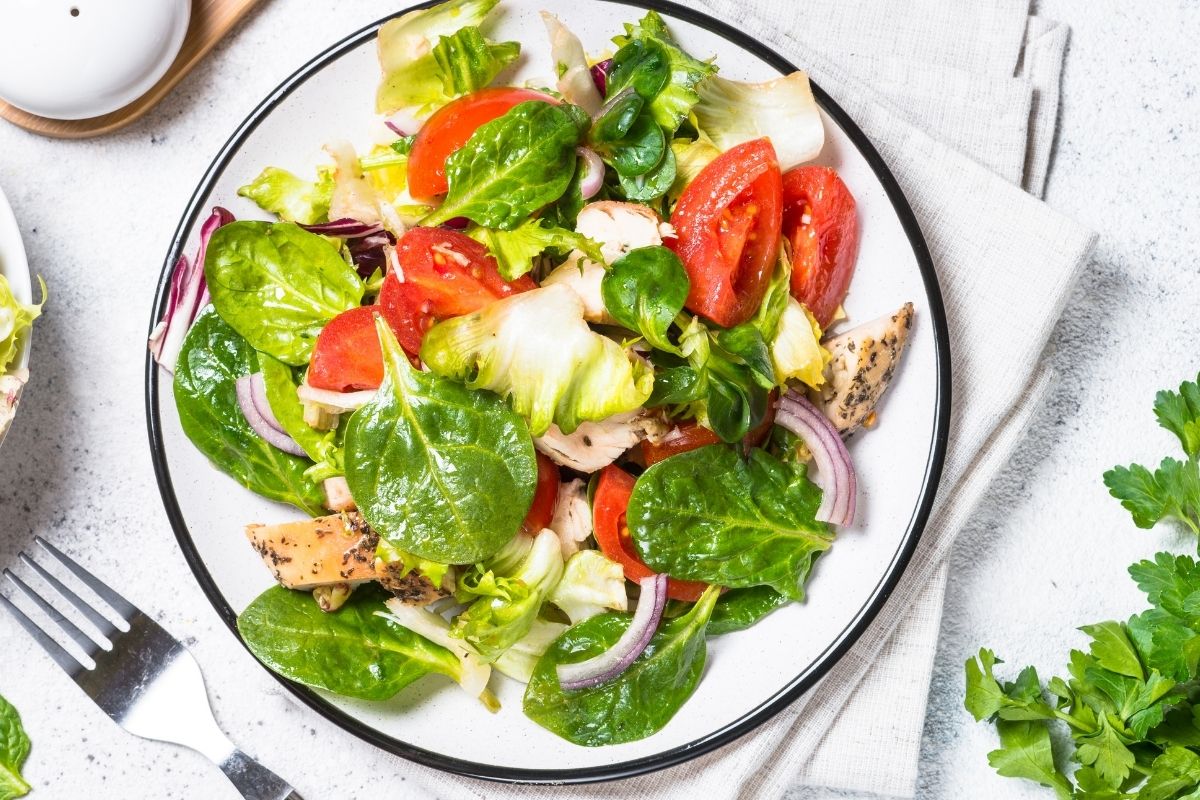 11. Green Salad
A simple green salad is one of the basic dishes to accompany your ribs. It is easy, quick, and very simple to make. No fuss and very stress-free. The best part is green salad is very healthy and flavorful.
12. Fried Pickles
Like your fried tomatoes, deep fried pickles are great snacks between the heavy and filling bbq ribs. Because of its salty flavors, the umami and savory taste of ribs pop up. Also, the crispy texture pairs perfectly with the soft and tender ribs.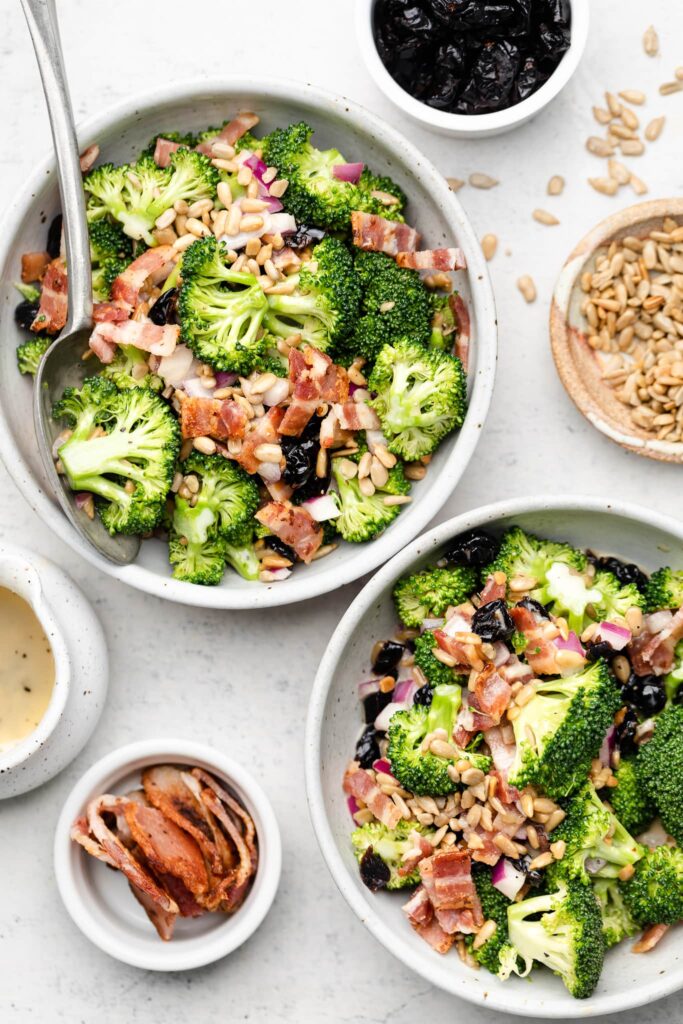 13. Broccoli Salad
Another healthy dish option is broccoli salad. It adds freshness, crunch, and healthy touch to a table filled with ribs. Broccoli is packed with vitamins and nutrients.
You can add a thick sauce/dressing, cheese, cabbage, bacon, cranberries, sliced red onions, or snow peas. It will depend on your preferences!
14. Hush Puppies
Another fried finger food, hush puppies, made it to our list. Hush puppies are made from cornmeal with different spices and fried to perfection. It has a crunchy exterior with a soft interior. Hush puppies are great for mopping up the delicious BBQ sauce.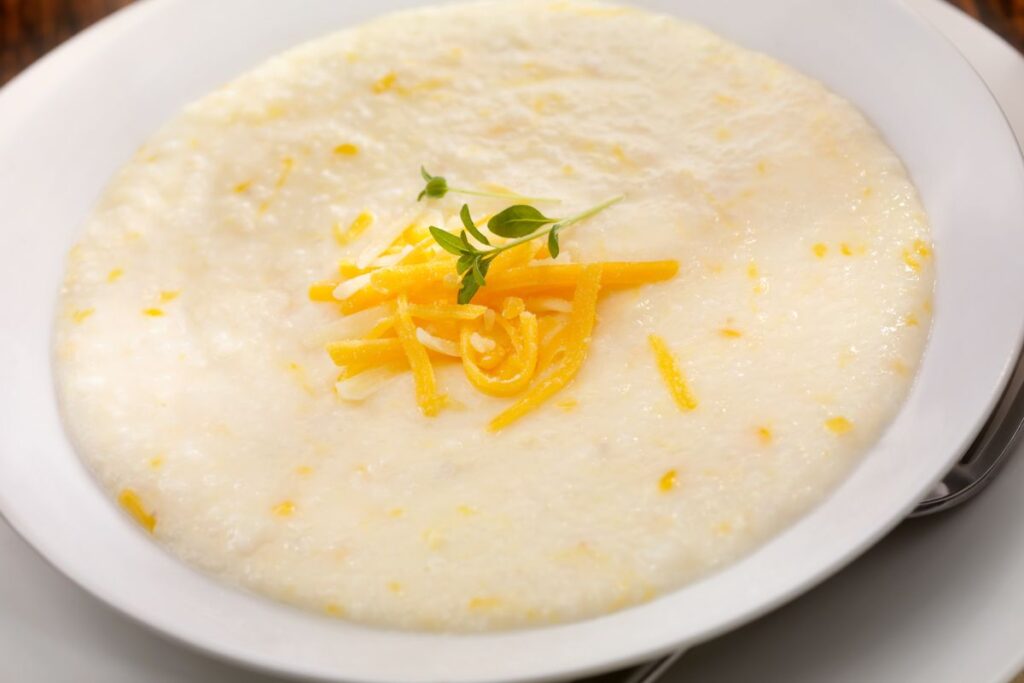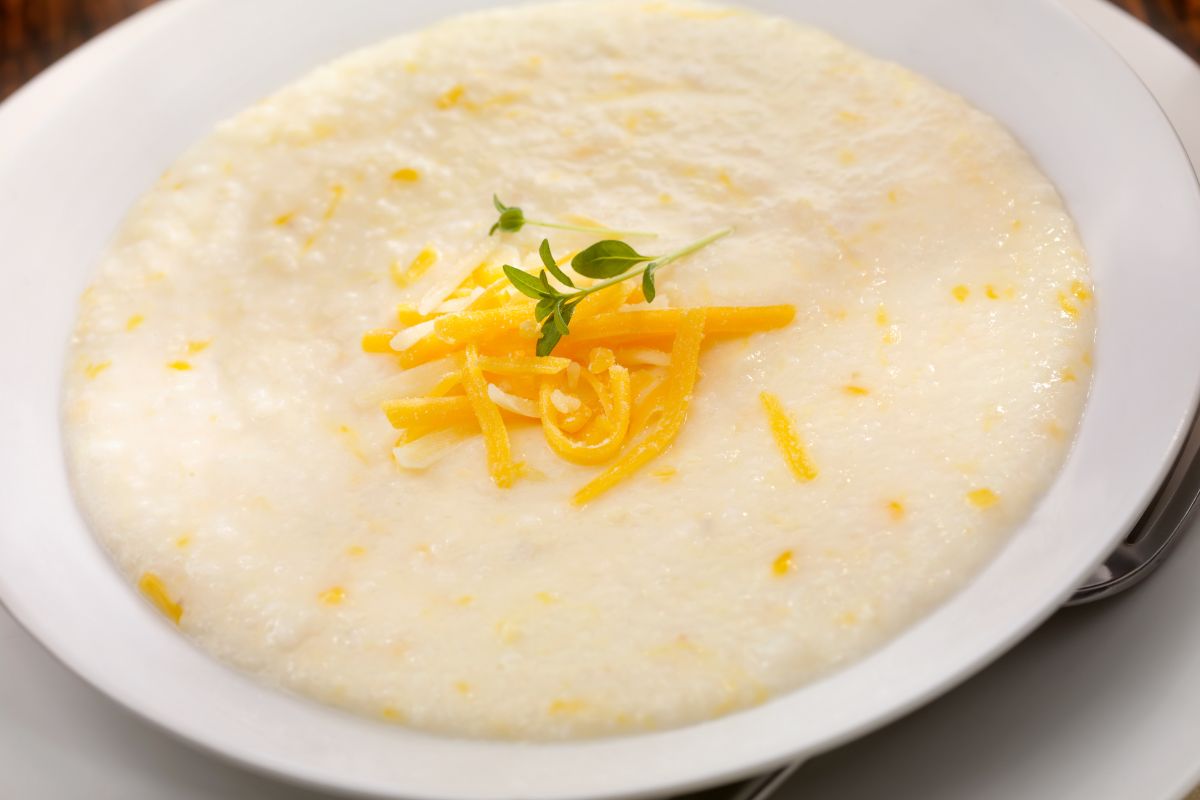 15. Cheese Grits
Cheese grits are comfort food with a southern touch. It is made from ingredients such as milk, cheddar cheese, eggs, heavy cream, and more. It is a rich, sweet, juicy, and flavorful side dish that is perfect for ribs.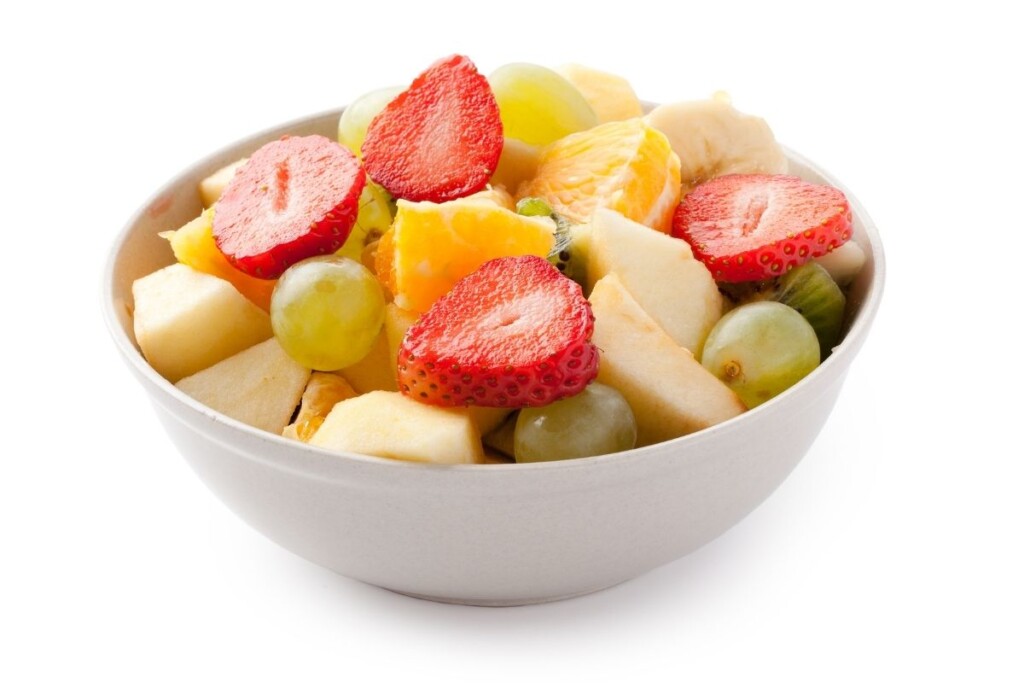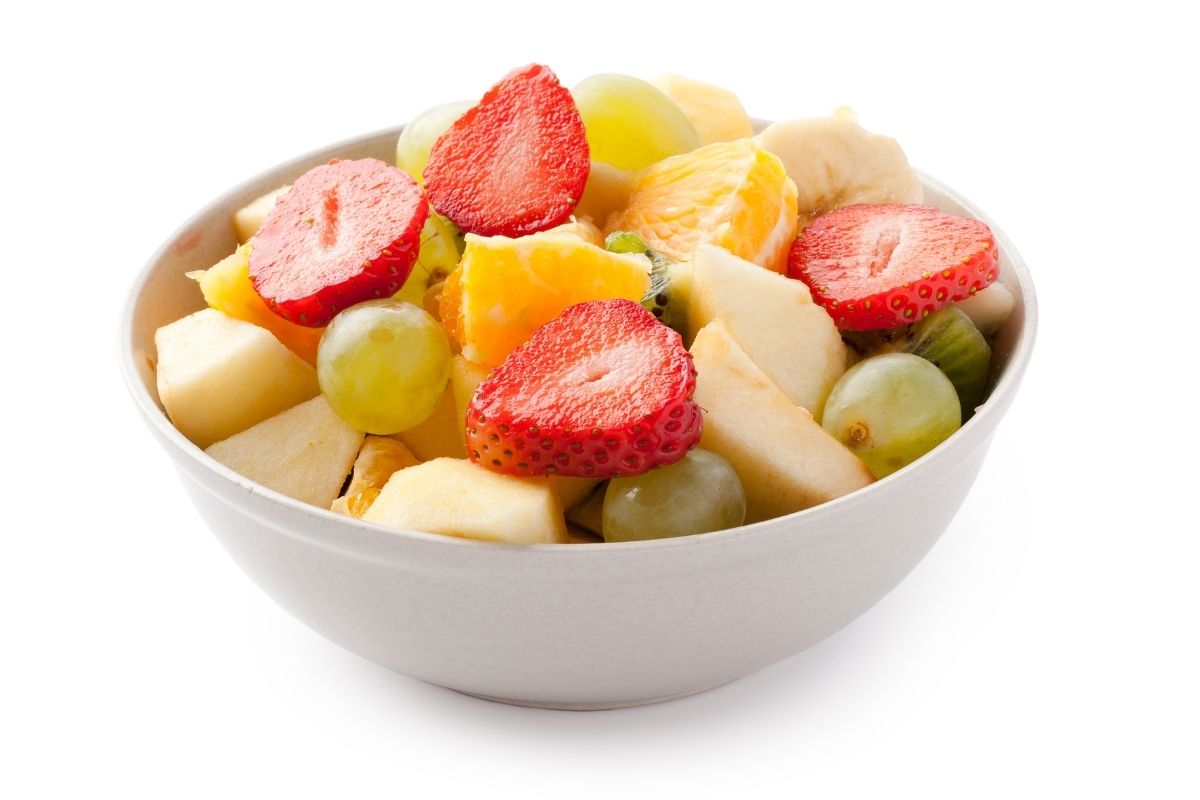 16. Fruit Salad
Who says you can't have dessert while consuming ribs? A fruit salad is a fresh and sweet addition to your table. It is a great palate cleanser, as well!
17. Green Beans Salad
Adding more healthy and tasty side dishes, like green bean salad, is always a brilliant idea to cut the heavy and savory flavors of ribs. However, make sure your green beans are cooked perfectly. Don't overcook your green beans, or they will be more tender than crunchy.
18. Cornbread
Just the thought of mopping all those delicious sauces with cornbread motivates any person to make homemade cornbread. Cornbread might not seem to be an ideal side dish because it will fill you up. But mopping sauce with homemade cornbread is a great end for any BBQ party.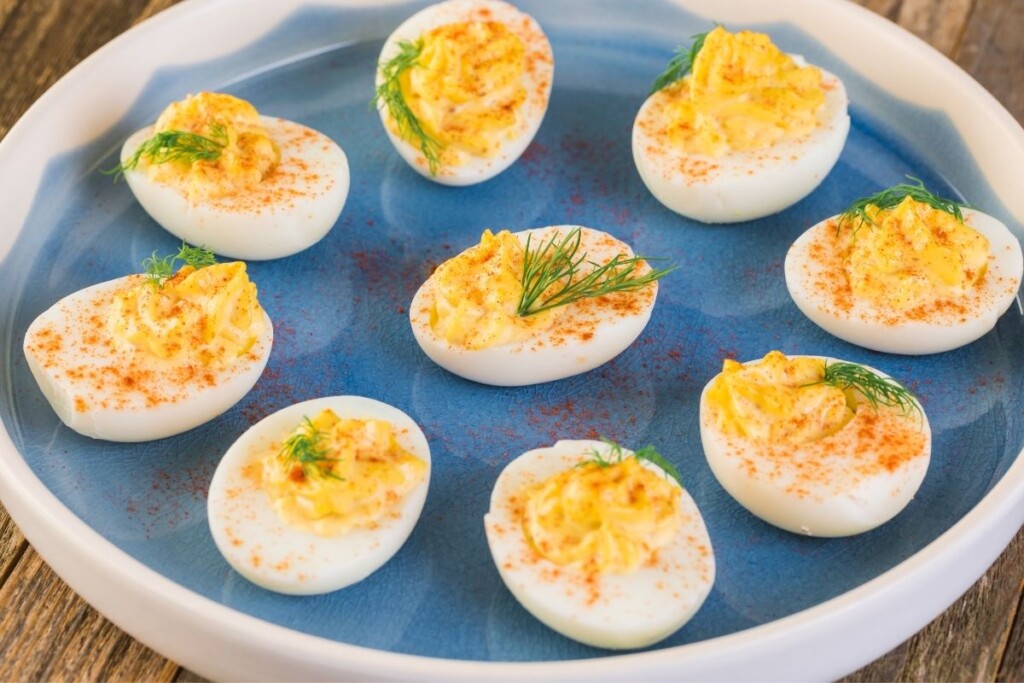 19. Deviled Eggs
The combination of egg yolks, mayonnaise, mustard, sour cream, and cheese perfectly adds to your table with ribs and other foods. To make meal prep and cooking more convenient and quicker, you can fry the bacon and boil eggs ahead of time.
20. Cucumber Tomato Salad
The crunchy, juicy, and refreshing flavors of cucumbers and tomato salad are an amazing palate cleanser. You can add parsley, onions, cucumbers, chives, tomatoes, and dill to your salad. Add your preferred sauce or dressing.
21. Fried Okra
Not all people don't like the gooey interior of okra. But when they are fried and crunchy, okra becomes a favorite! To make it crispy, mix buttermilk and cornmeal flour. You can add spices like pepper and cayenne to make it spicy.
BBQ ribs are meant to be enjoyed and eaten using your fingers. The savory flavors might be too much without any palate cleanser. To help cut through the heavy rib meat, delicious side dishes are a must. Make sure your next BBQ gathering is enjoyable for all by serving different sides for ribs that everyone will love!