Looking for sides and dinner ideas for what goes with potato salad — check out my list of some of the best recipes to serve up for your next Sunday dinner, potluck, brunch, backyard party or cookout.
For more ideas on food pairings check out my What Goes With page.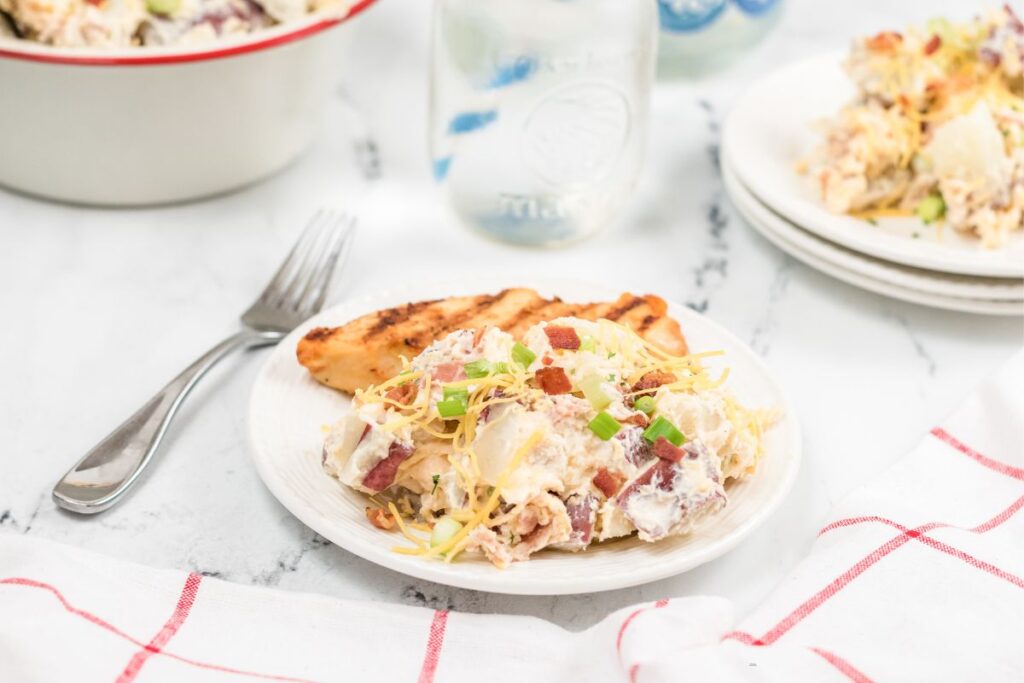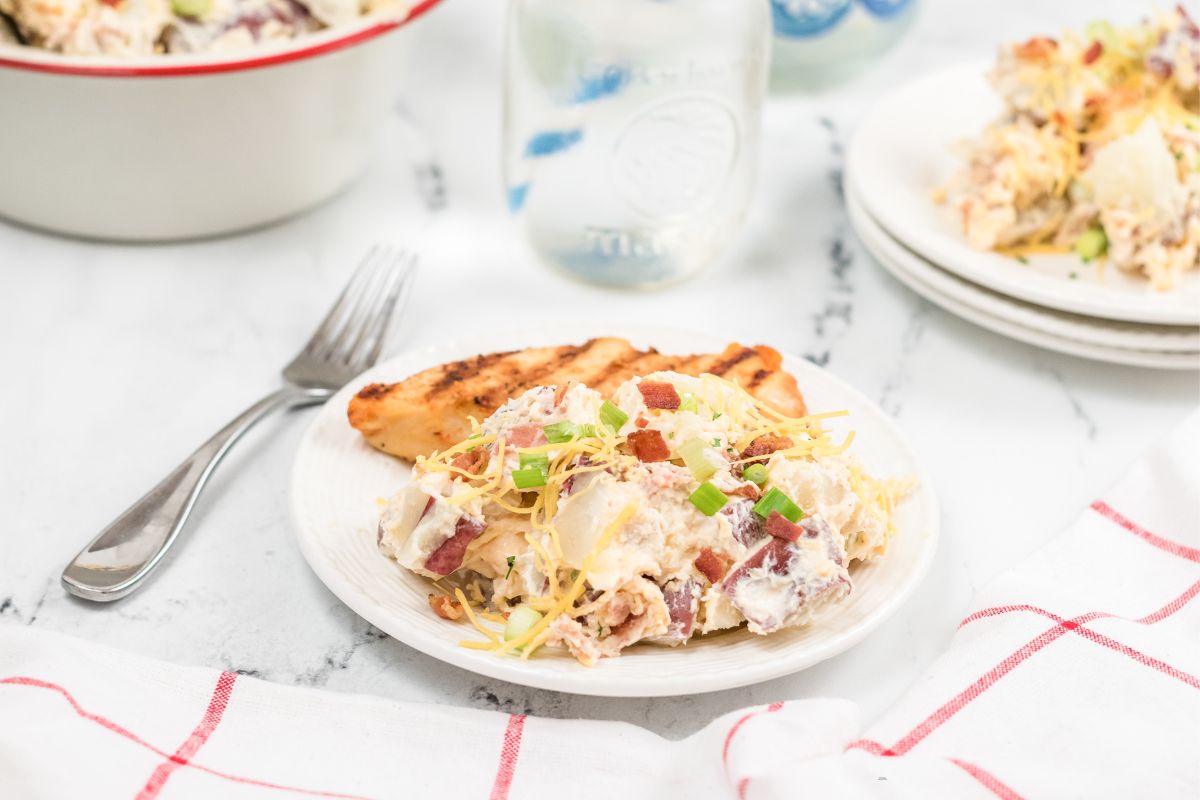 This post contains affiliate links, some of which may be Amazon links which means I receive a commission, at no extra cost to you, if you make a purchase using this link. Thank you!
Meat Dishes / Poultry
You already have your potato salad made and ready. Now, what main dish (entrée) should you choose to serve with it.
Just about any meat dish can go well with potato — here are some of the popular and some you may not have thought about before.
Lemon chicken
Bratwurst
Ribs
BBQ grilled chicken breasts
Steak
Hot dogs
Ham Steak
Fried chicken
Hamburgers
Brisket
Grilled shrimp
Beer can chicken
Fish (grilled /baked/ fried fish fillets)
Chicken Pasta Salad
Ham and cheese sandwich wrap
Rotisserie chicken
Chicken wings
Pulled pork
Chicken nuggets
Turkey leg
Meatloaf
Grilled chicken / beef / lamb / shrimp kabobs
Other Sides and vegetables That Go With Potato Salad
Baked beans
Cole slaw
Loaded potato salad recipe
Corn on the cob
Collard greens
Candied carrots
Macaroni salad
Grilled veggie skewers
Biscuits
Corn veggie salad
Devilled eggs
Desserts that pair well
Vanilla cake
Strawberry Pound Cake
Apple crumb cake
Sweet Potato Pie
Red velvet cake
Watermelon popsicles
Lemon Pie
Rhubarb ice cream
Alcoholic drinks with fresh lemonade
Looking for drinks that can go with your potato salad for a cookout.. check out my list for alcoholic drinks with lemonade